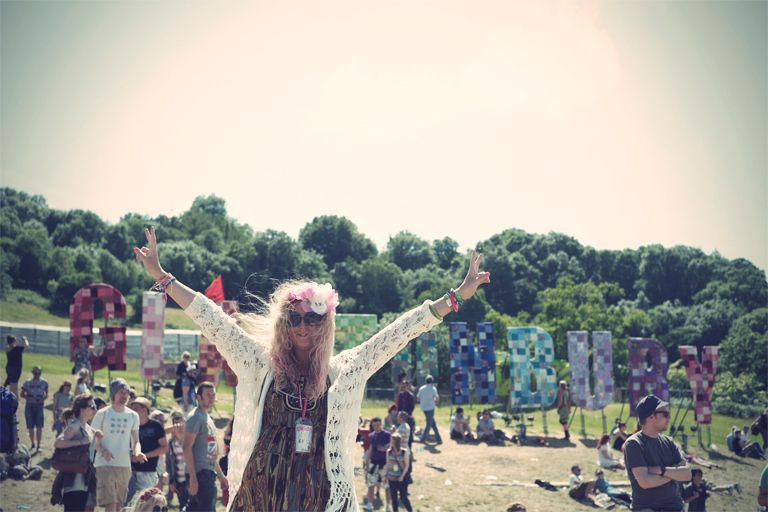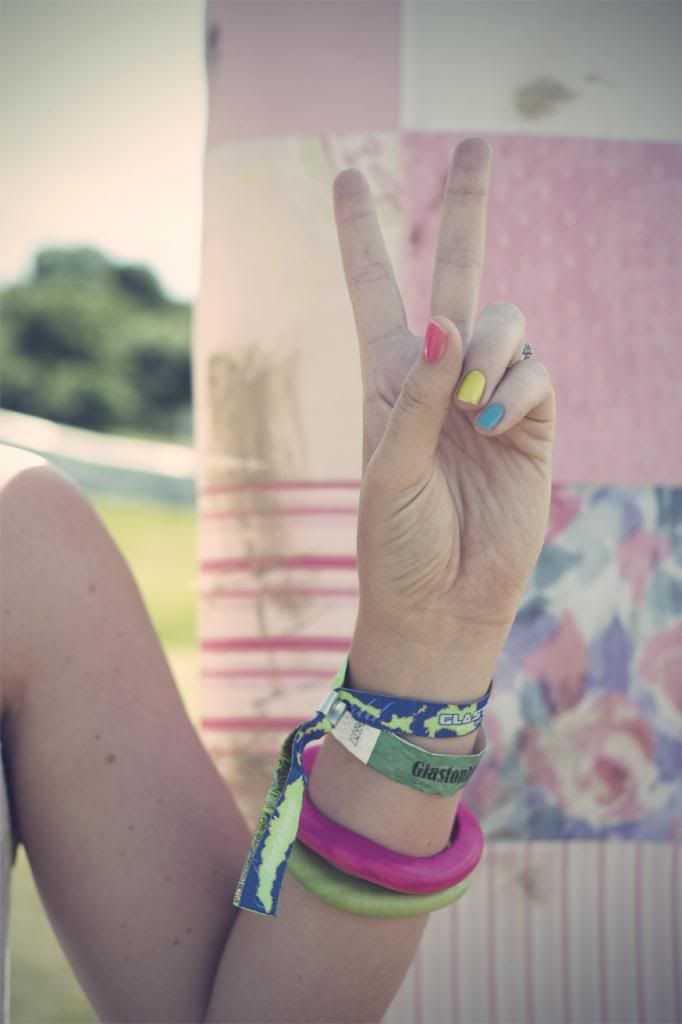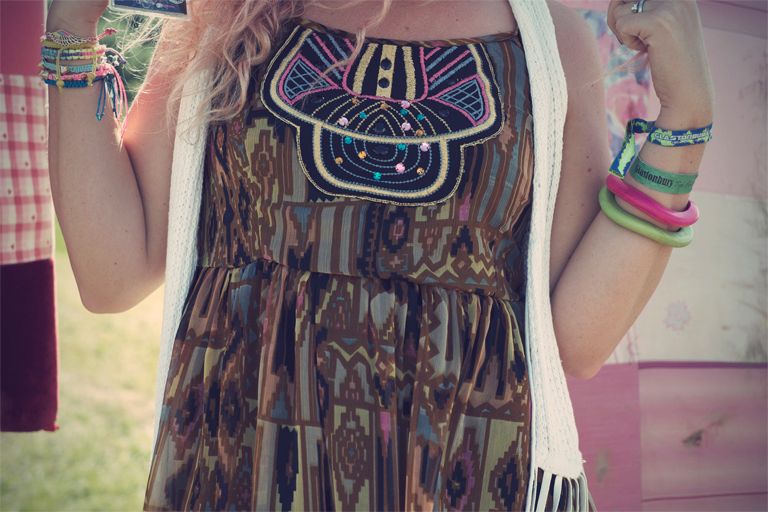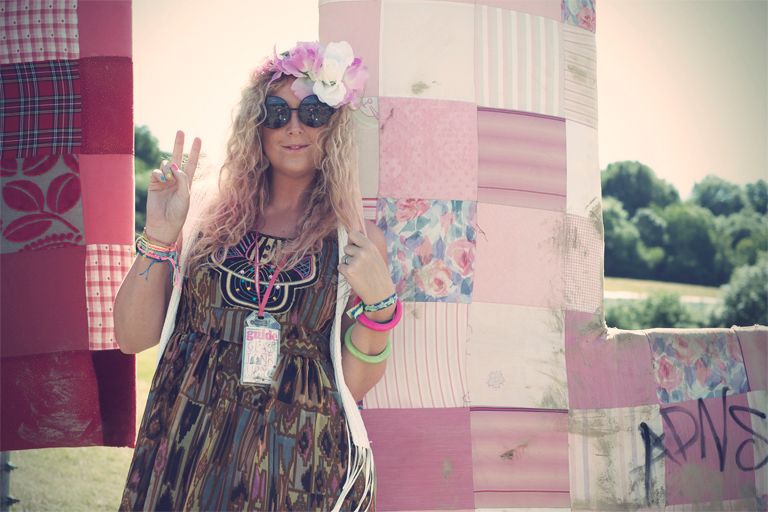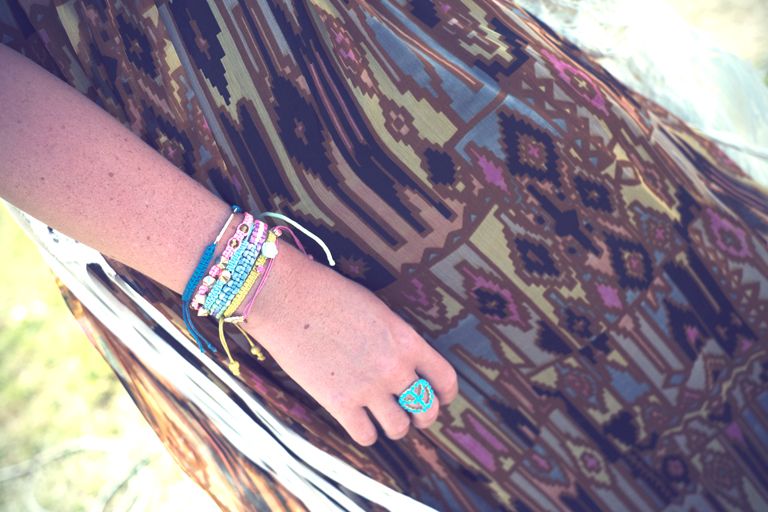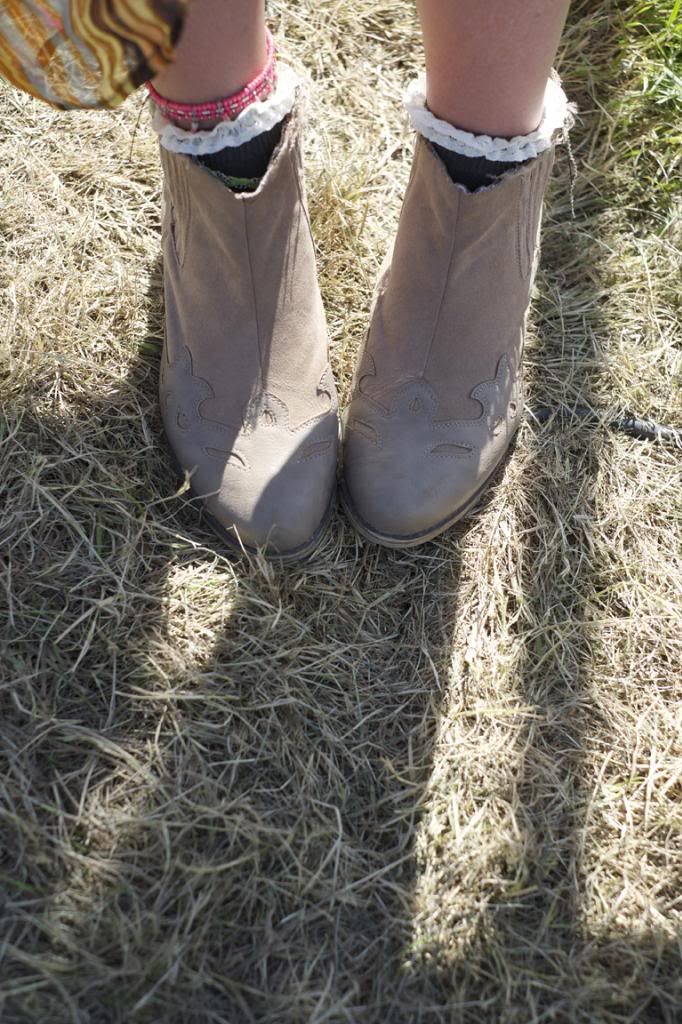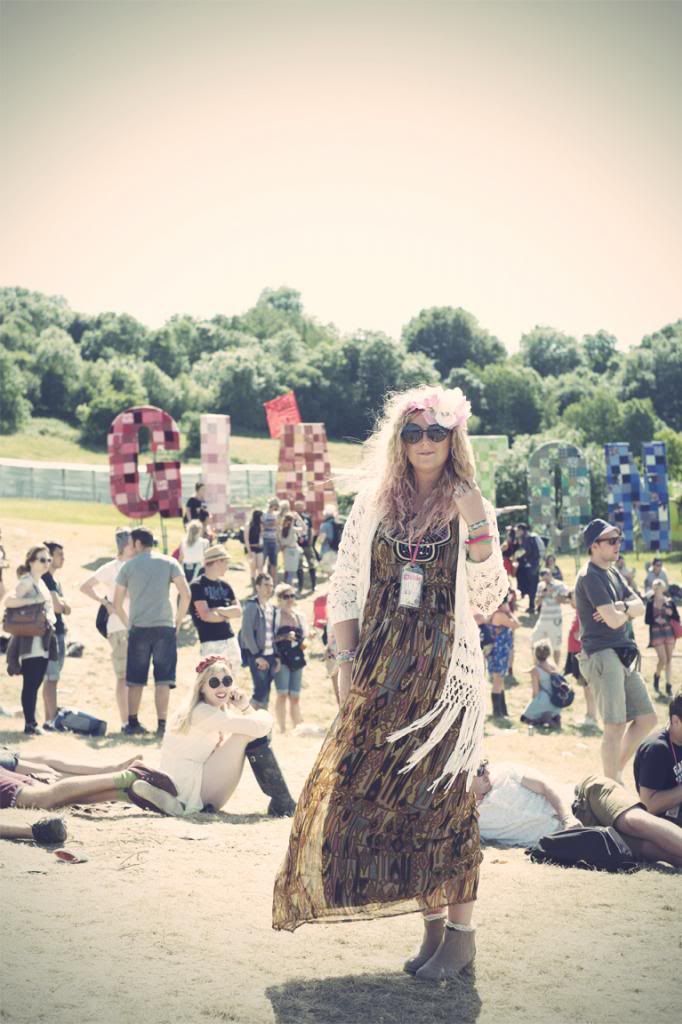 I Am Wearing :
Flower Crown - Crown & Glory
Sunglasses - c/o Oasap
Aztec Maxi Dress - Boohoo
Fringe Cardigan - Warehouse
Fringe Waistcoat - H&M
Frilly Socks - River Island
Ankle Cowboy Boots - F&F
Are you guys bored of my Glastonbury outfits yet? - I hope not coz there is still one more to come!! I might break it up a bit with a pressday post next, but for now I am festival fashion crazy!
I just loved this aztec dress as soon as i saw it on boohoo - maxi dresses are just sooo easy to wear and are perfect for keeping you cool on a hot summers day.
I layered this dress up with my new Warehouse sale BARGAIN, crocheted, fringe cardigan - that you will be seeing a lot of as it is the PERFECT summer cover up - yet another piece of clothing that has gained a place in my heart! - I clearly have a big heart or just a serious clothes addiction problem - call it what you like, i dont care - I am in love with my closet and proud!
I also wanted to talk about these F&F cowboy boots - I also fell in love with these at first site when I spotted them at the F&F SS13 pressday here : in the Aztec inspired collection. When I received my order I found that they where a little taller than I had expected so I just took my scissors to them and chopped an inch off the top - now they are the perfect height and the raw edge just gives them a more lived in look which I really like!
Do you customise your clothing to look how you want - or do you return them and continue the hunt for the perfect item? I would love to know your styling tricks!
Have a great week and enjoy this British sunshine if you are in the UK!
MWAH