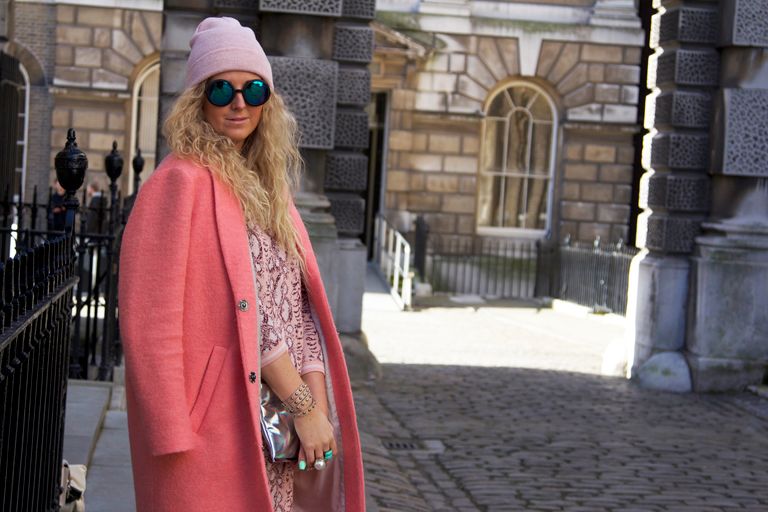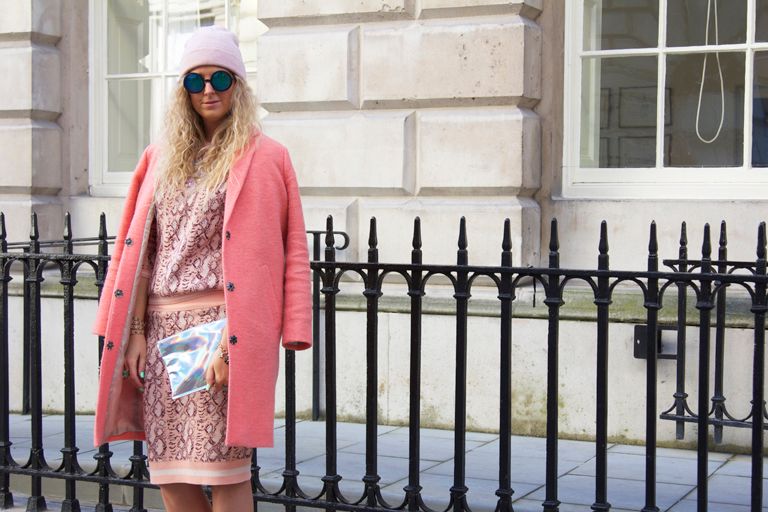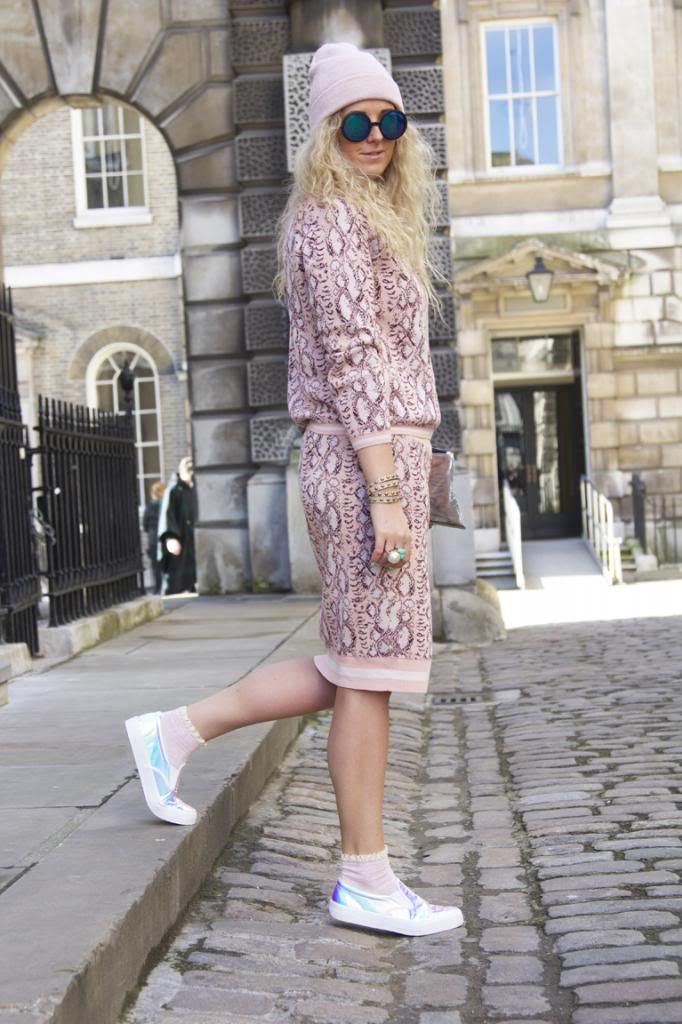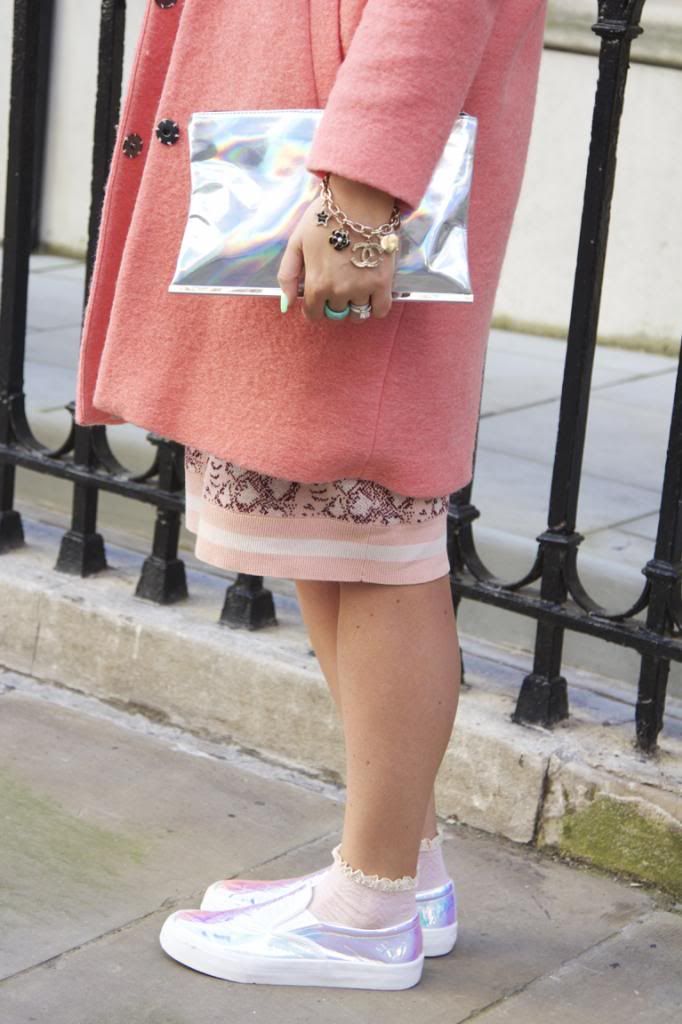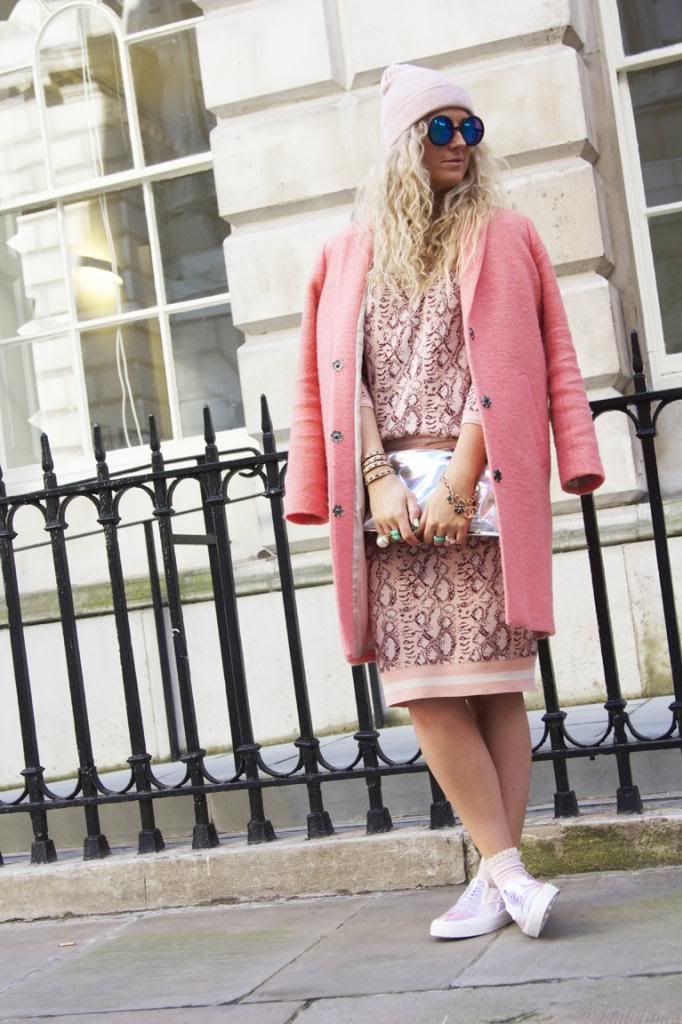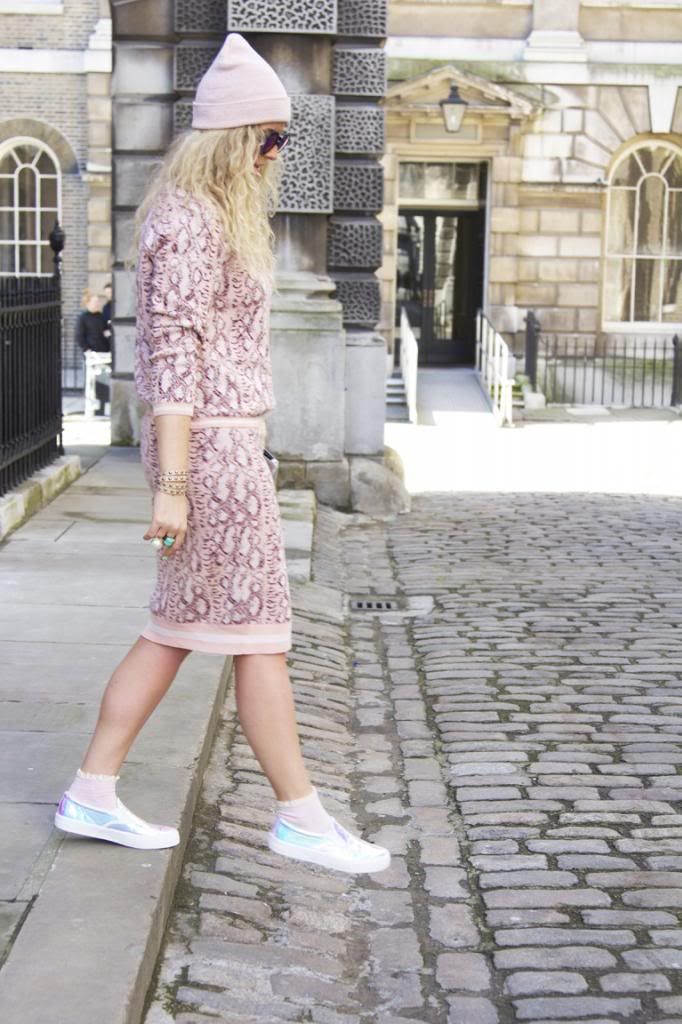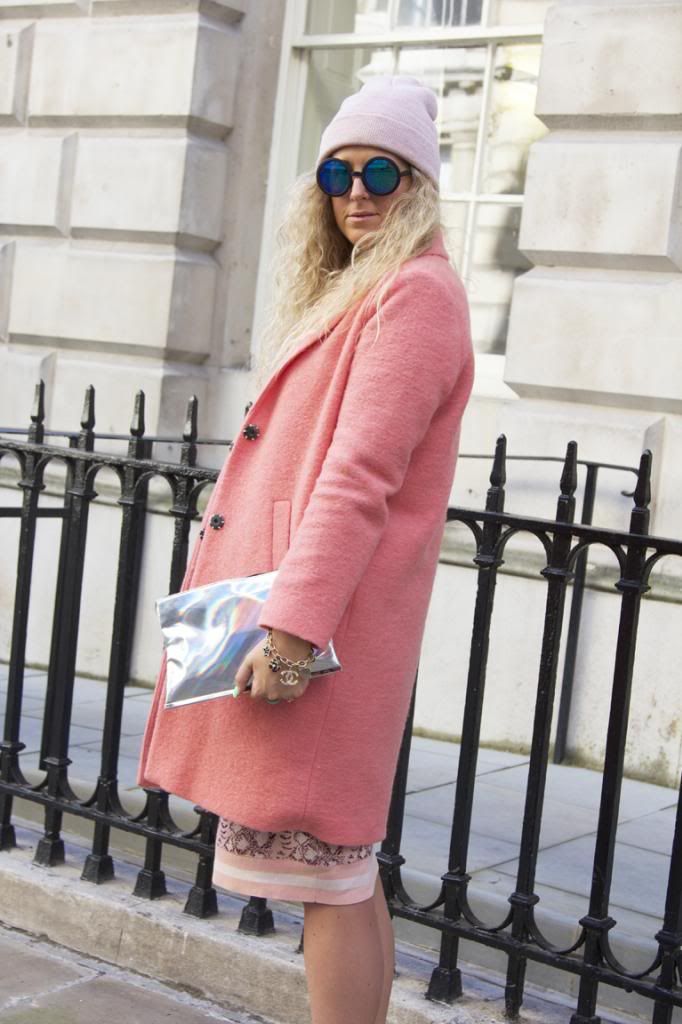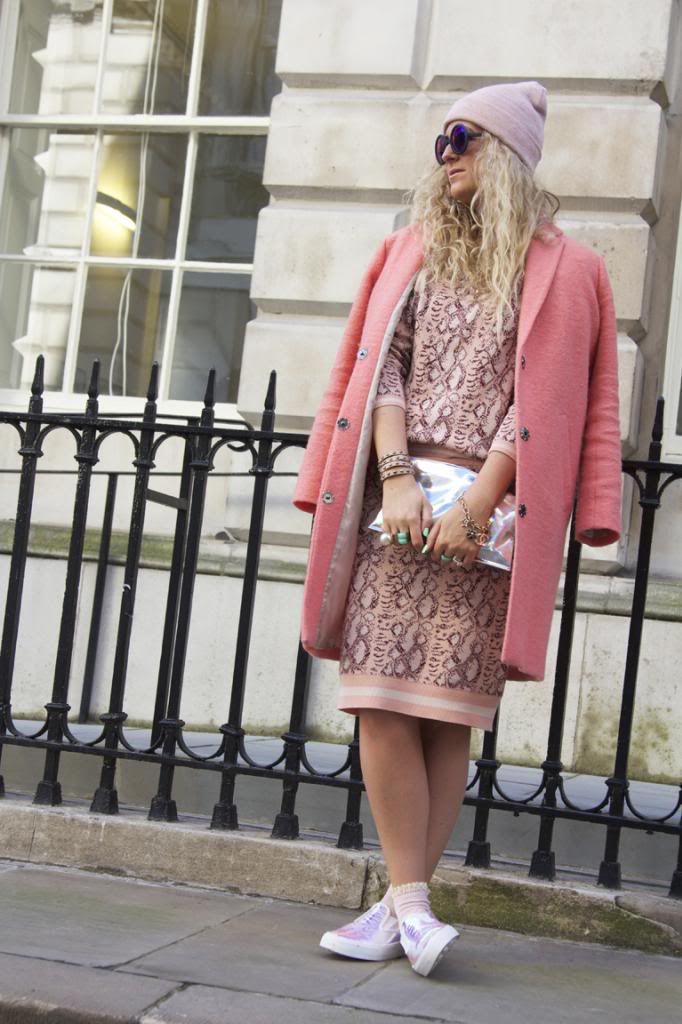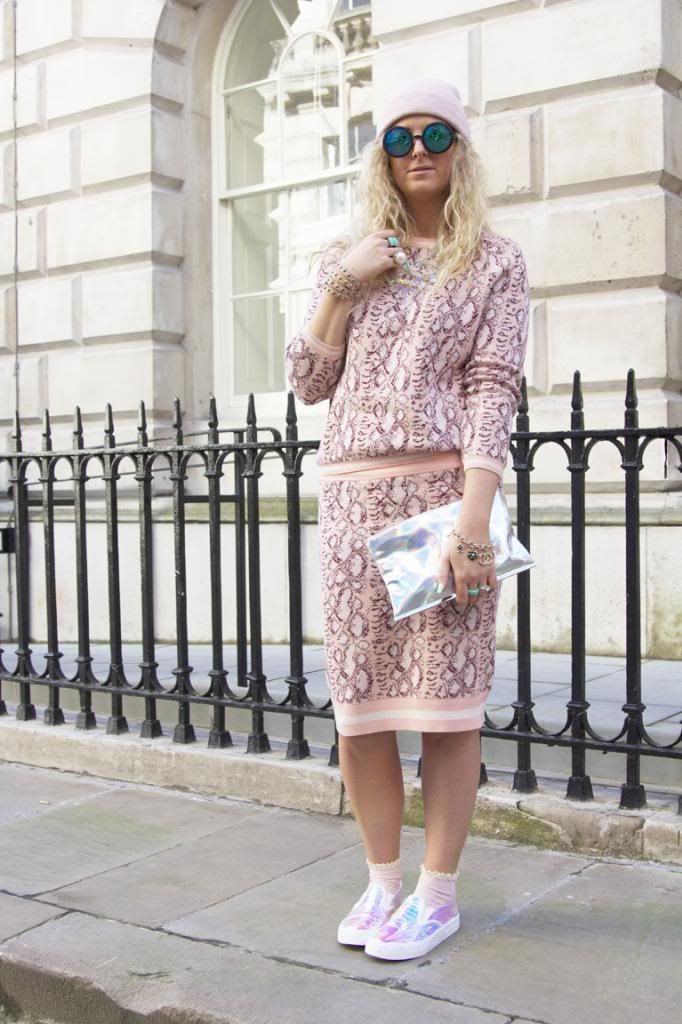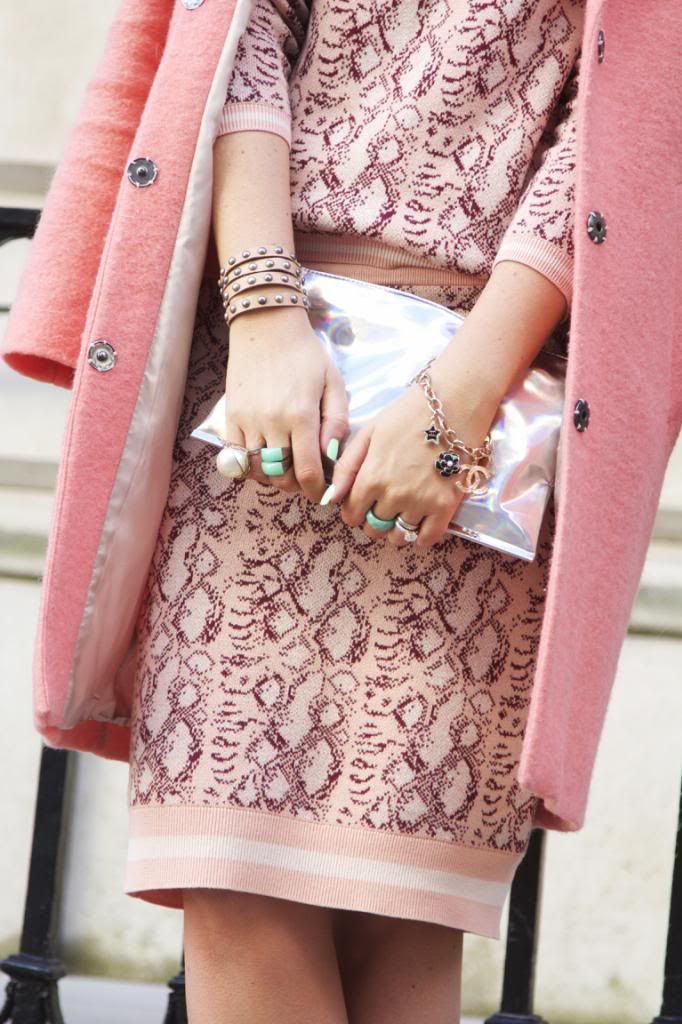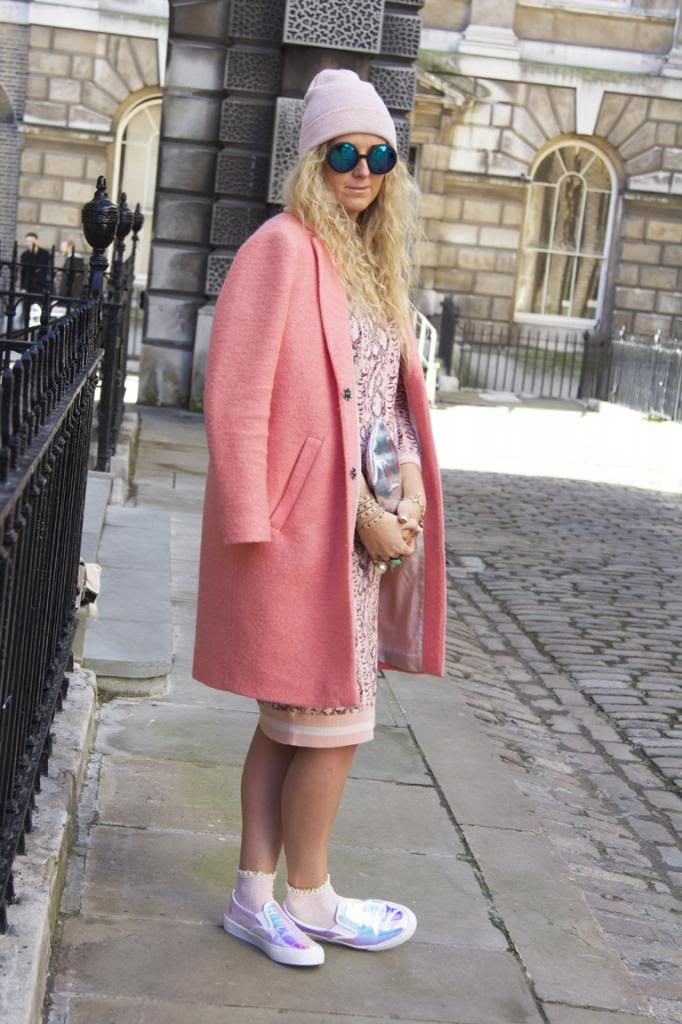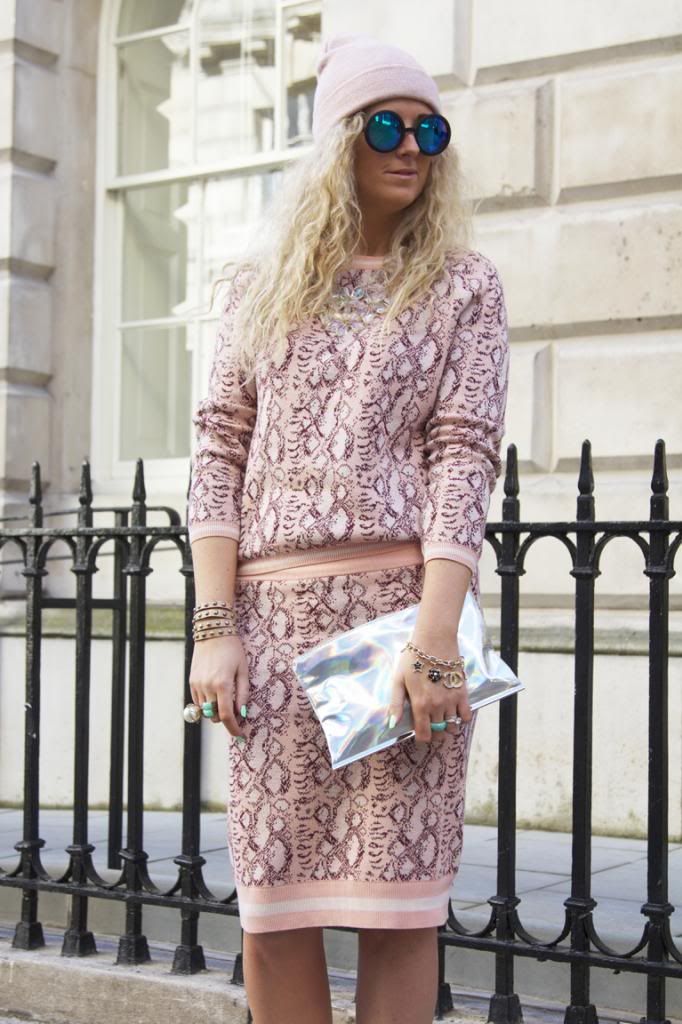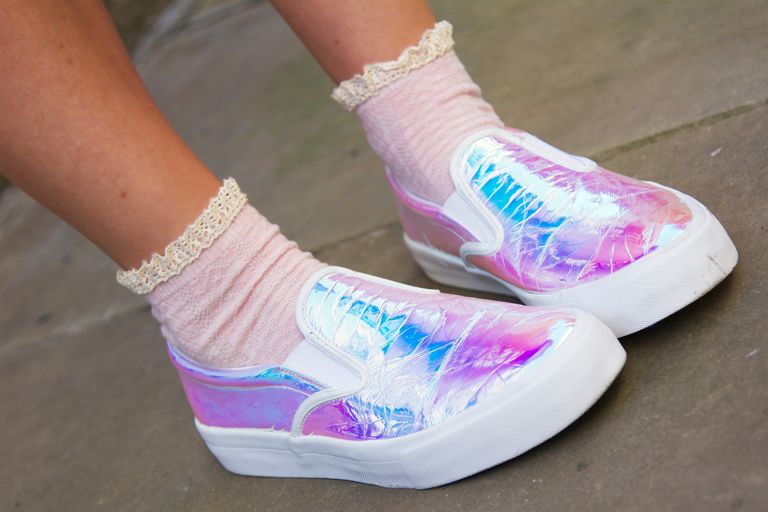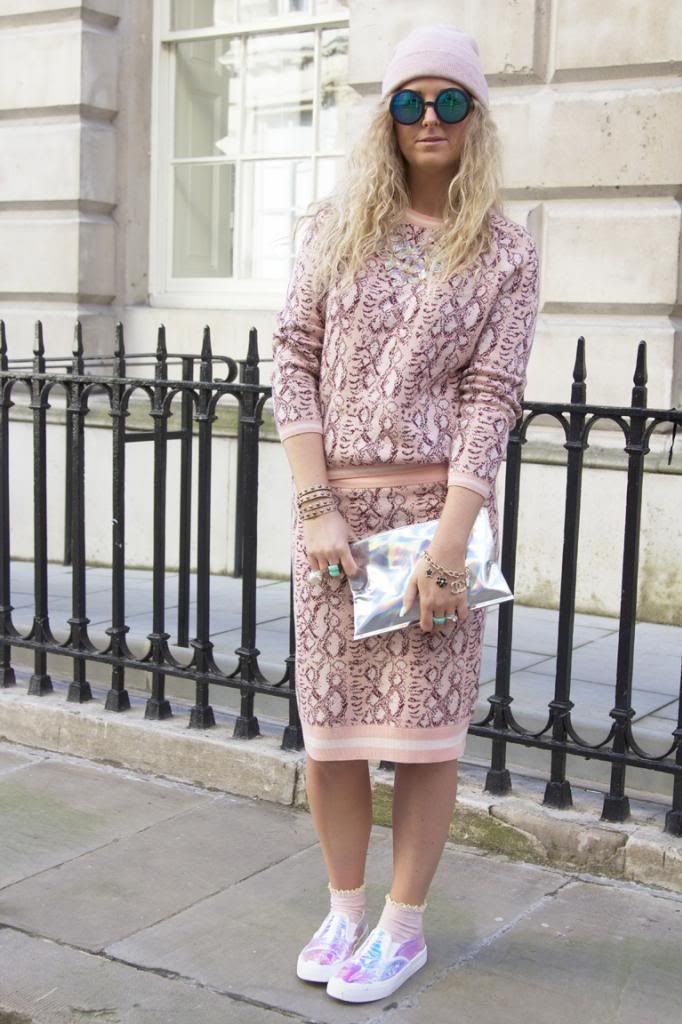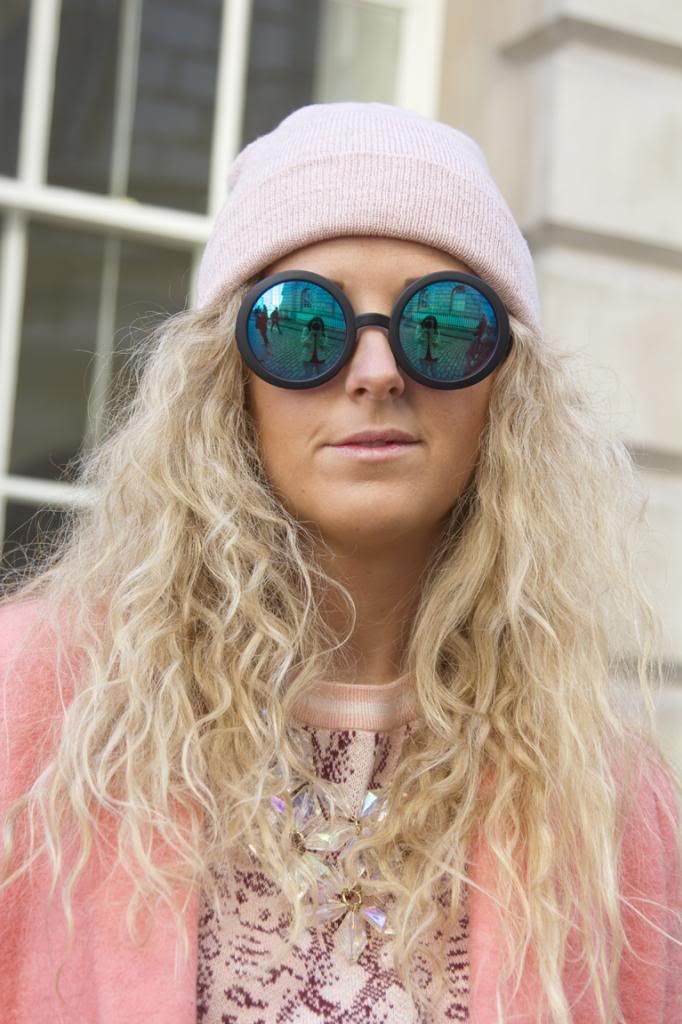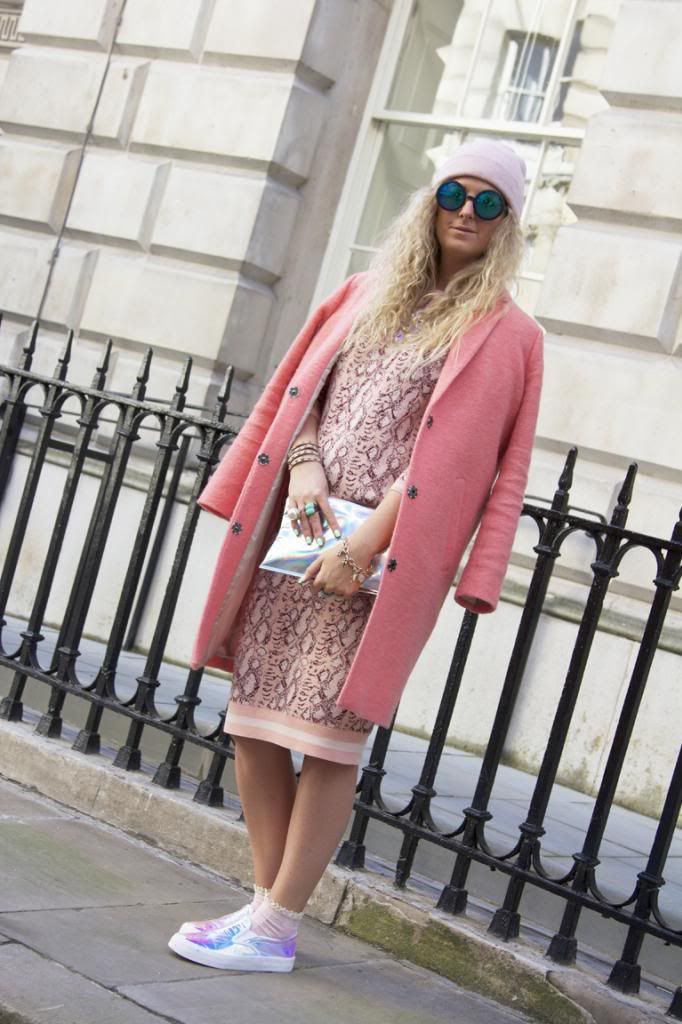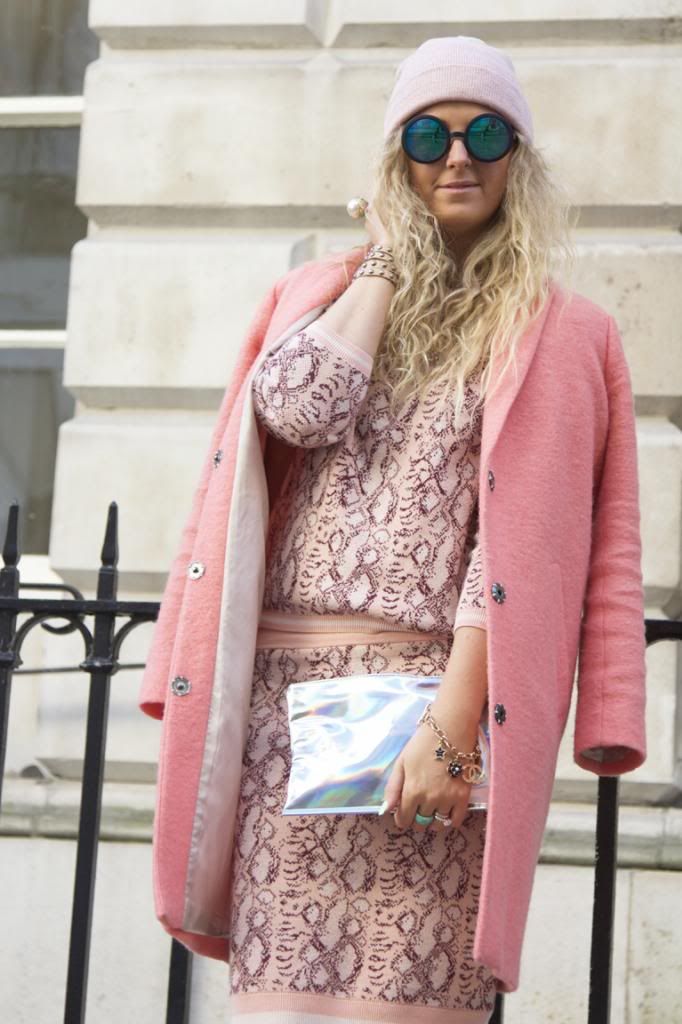 I Am Wearing :
Pink Beanie - Primark
Mirrored Sunglasses - Asos
Knitted Skirt & Jumper - River Island
Pink Boyfriend coat - Topshop
Holographic Clutch - Dorothy Perkins
Holographic Slip Ons - Asos
Pink Frilly Socks - Primark
This is my FAV outfit I have worn in a while - pink just makes me SO happy and I never want to take these holographic shoes off!!
My photos were snapped by the awesome Debs from Bang On style - She is good right!
Street style pics of LFW coming soon!
Thanks for reading!
Clare Astra
xoxo