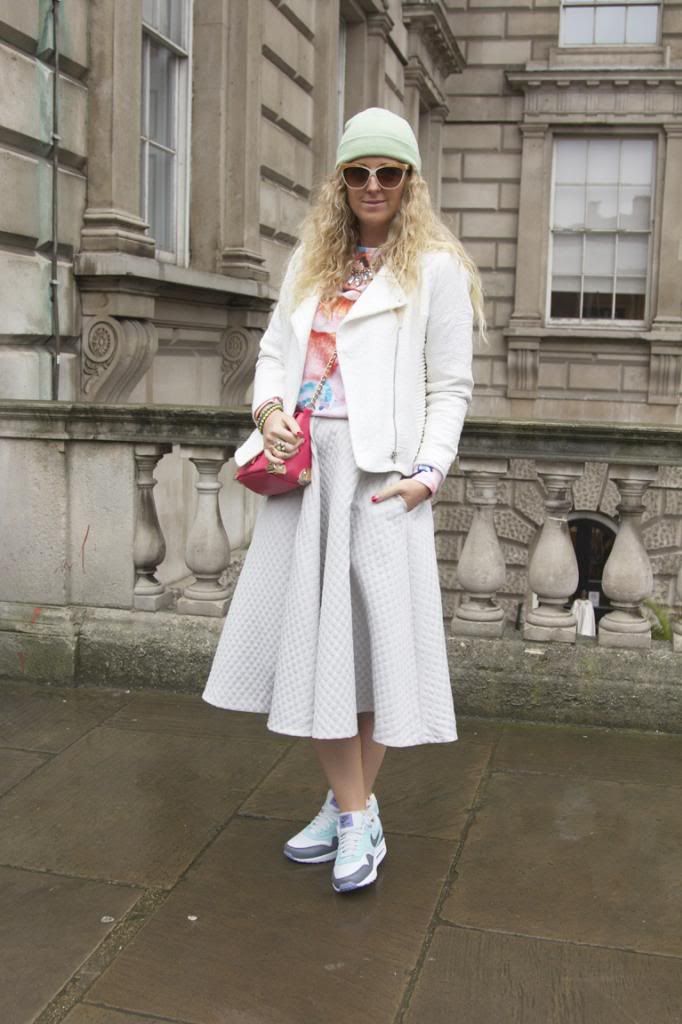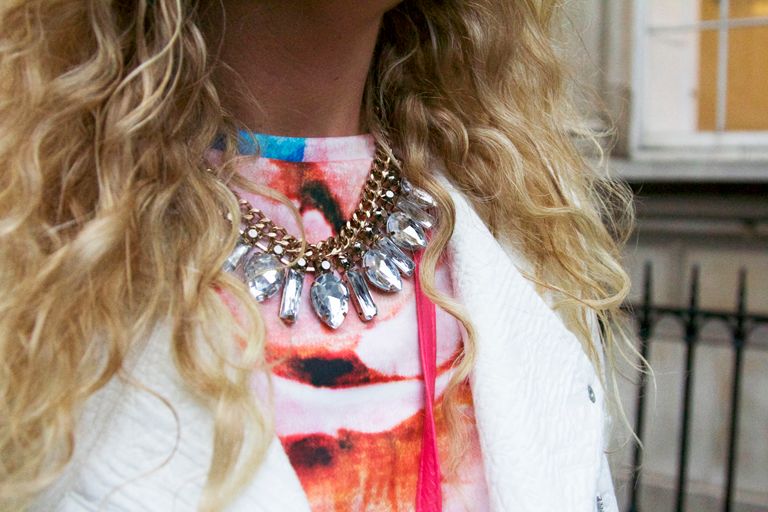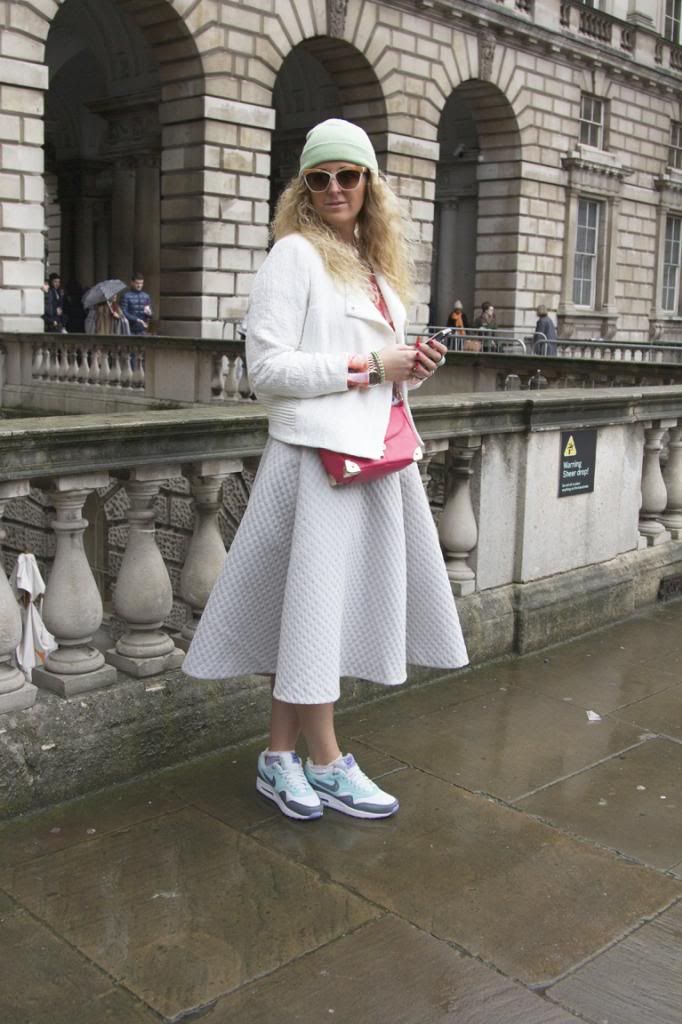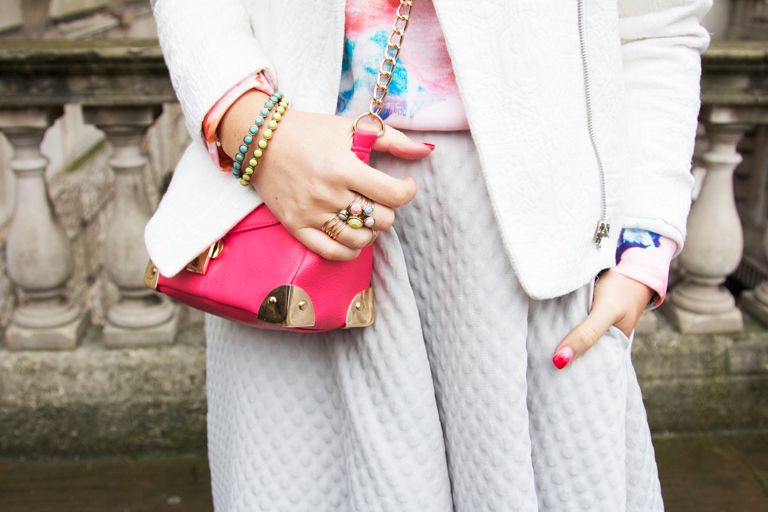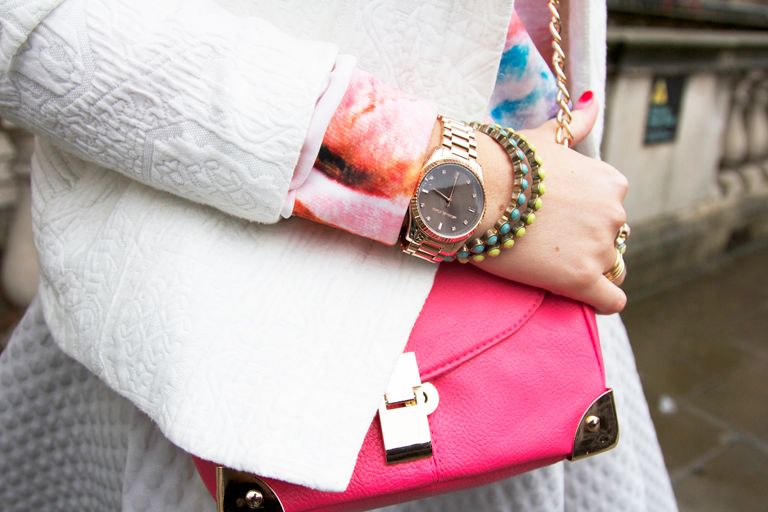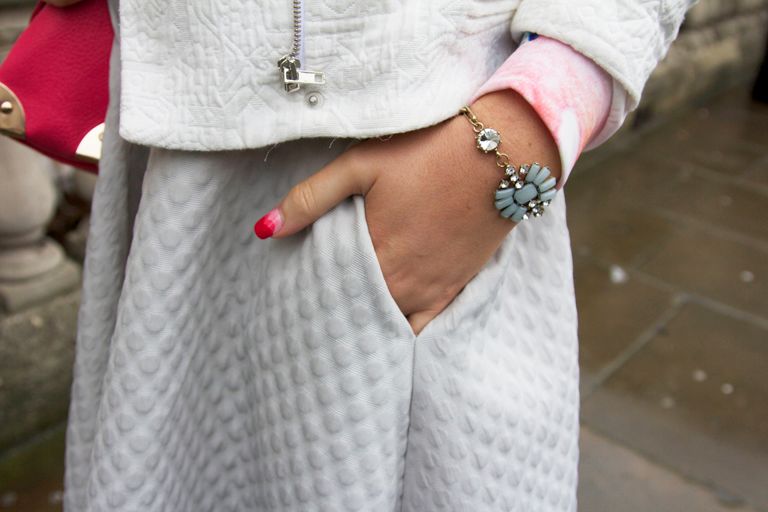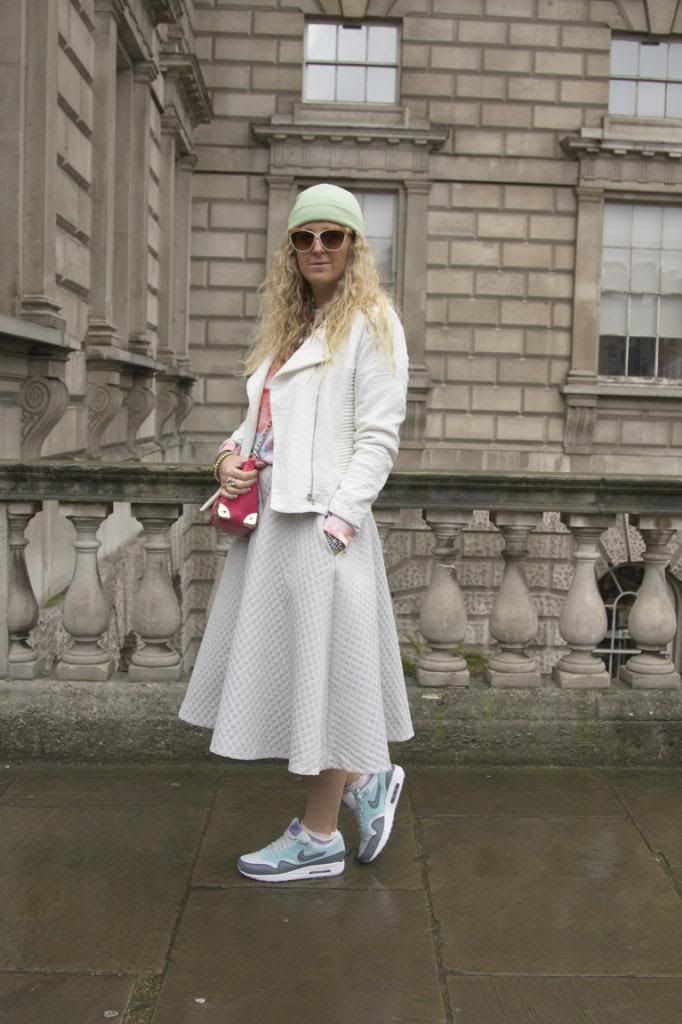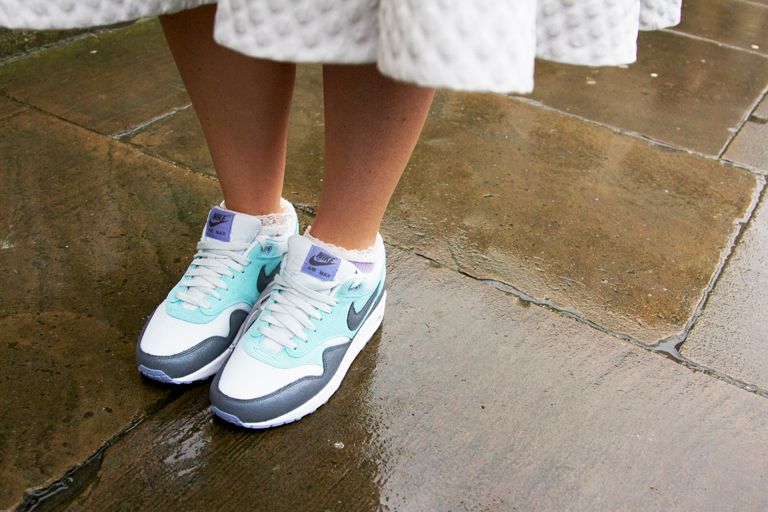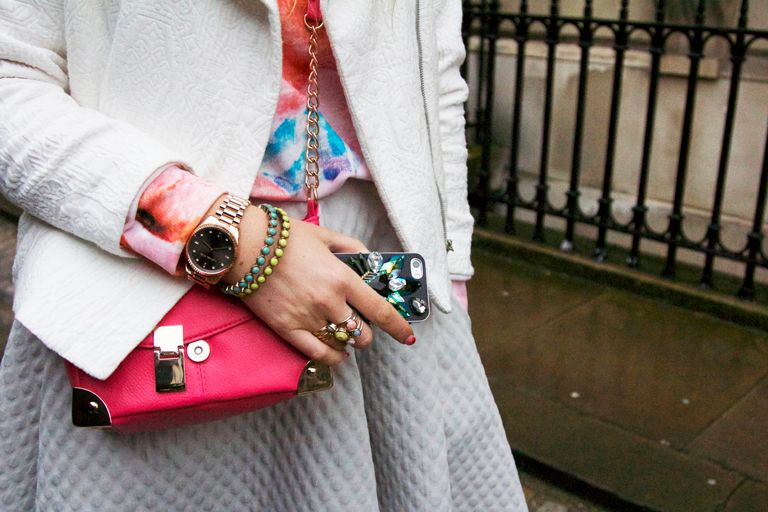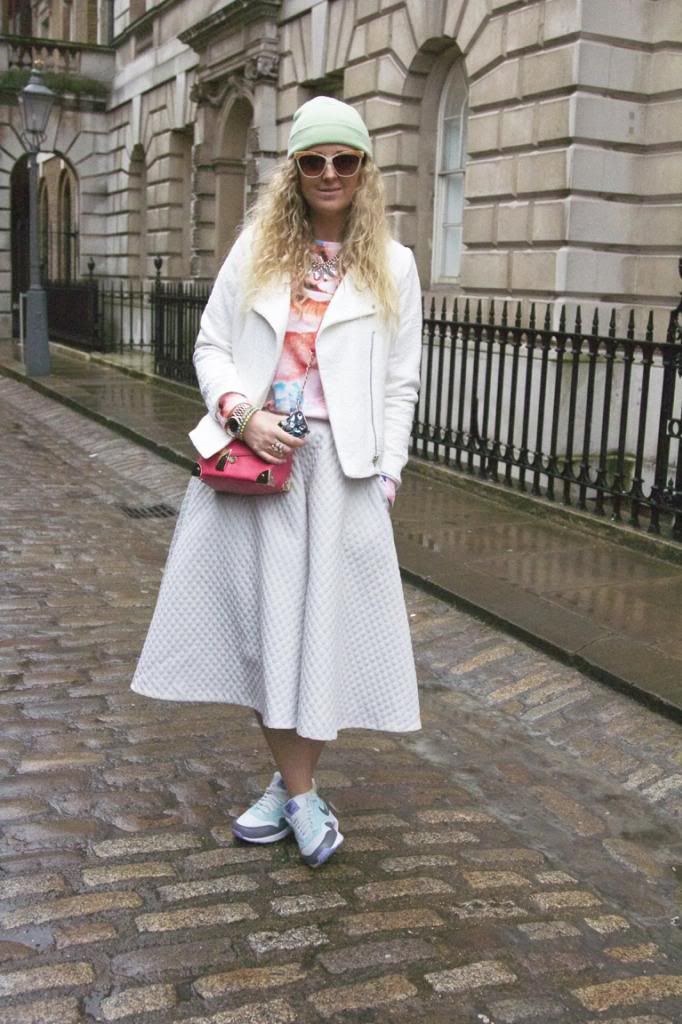 I Am Wearing :
Mint Beanie - Asos
Cat Eye Sunglasses - Asos
Floral Sweater - Zara
Jacket - H&M
Full Skirt - H&M
Necklace - Primark
Bag - Primark
Nike Air Max - c/o JD Sports
Phone Case - Skinny Dip
I had planned on wearing a cute pair of pink suede heels with this outfit but the rains came in and these Nike Air Max trainers were the PERFECT solution!
You know how much I love a good trainer and skirt combo and this certainly was the theme of my entire London fashion week wardrobe! - Get excited people!!!
I have some great LFW street style pics to post up soon too - there is a lot of fashion inspiration on the streets of London right now!!
Happy Monday Lovelies
xoxo