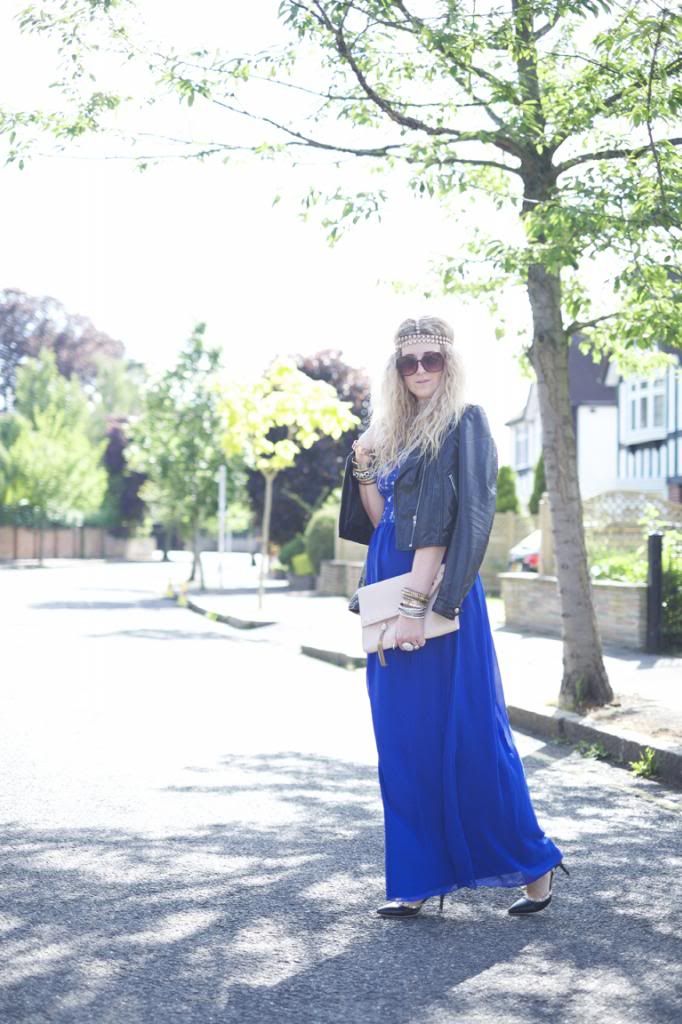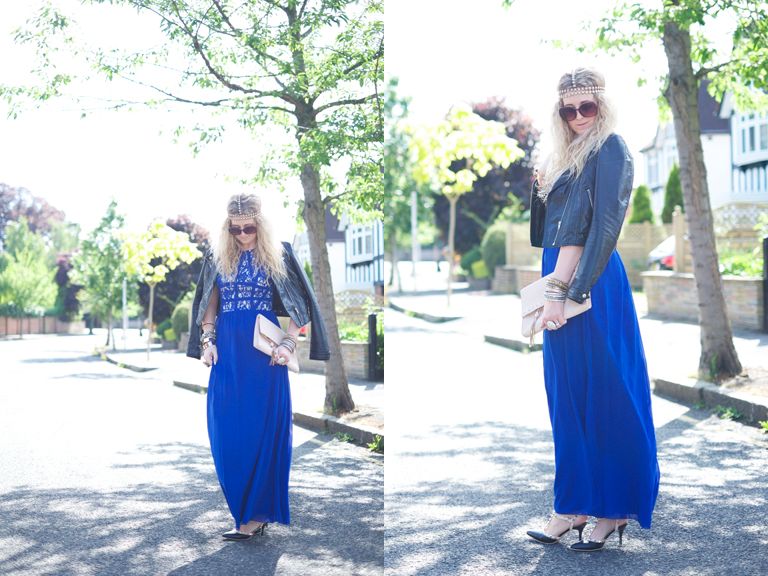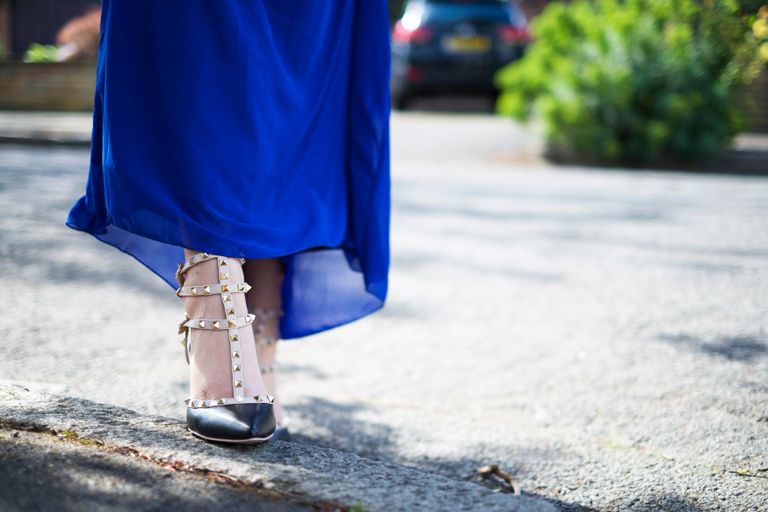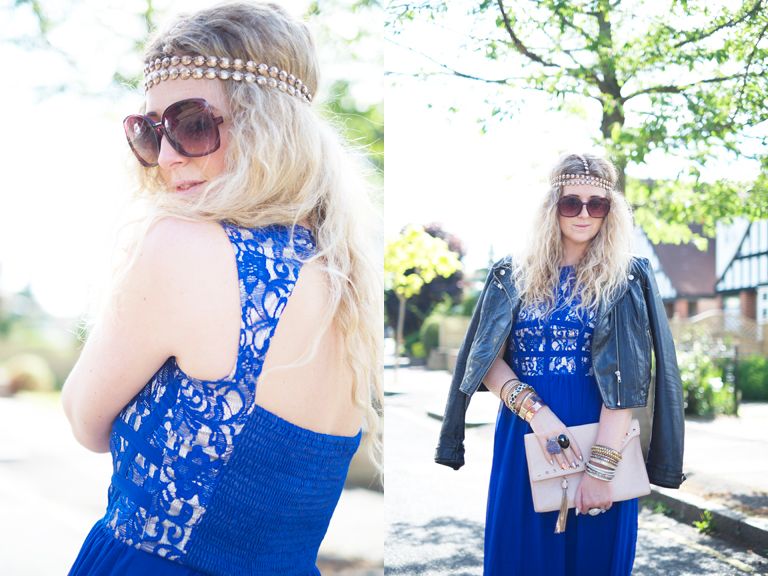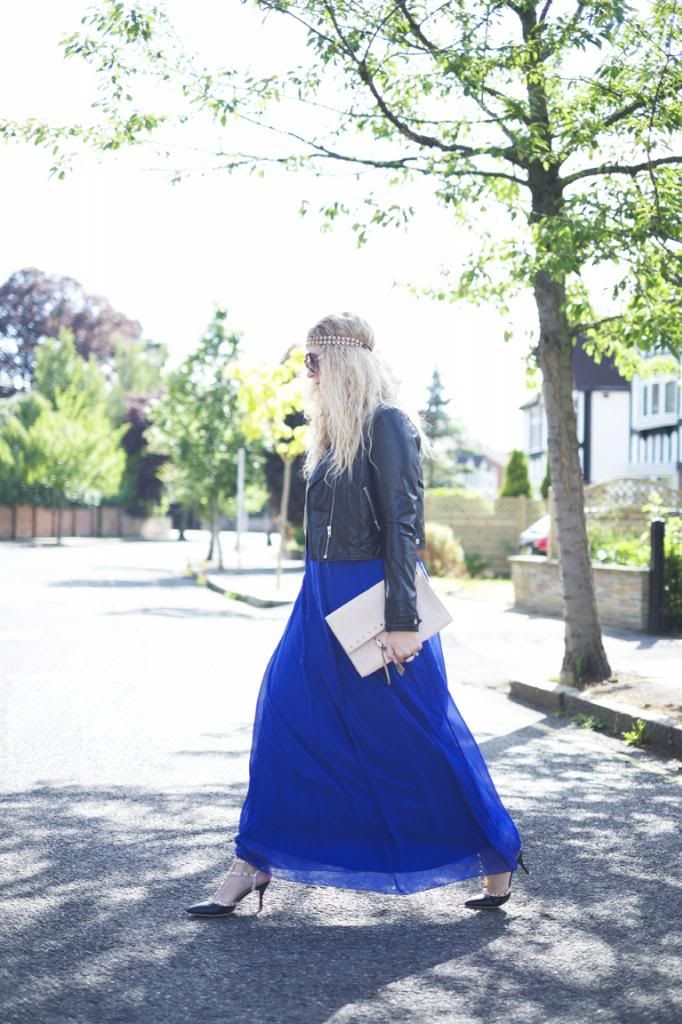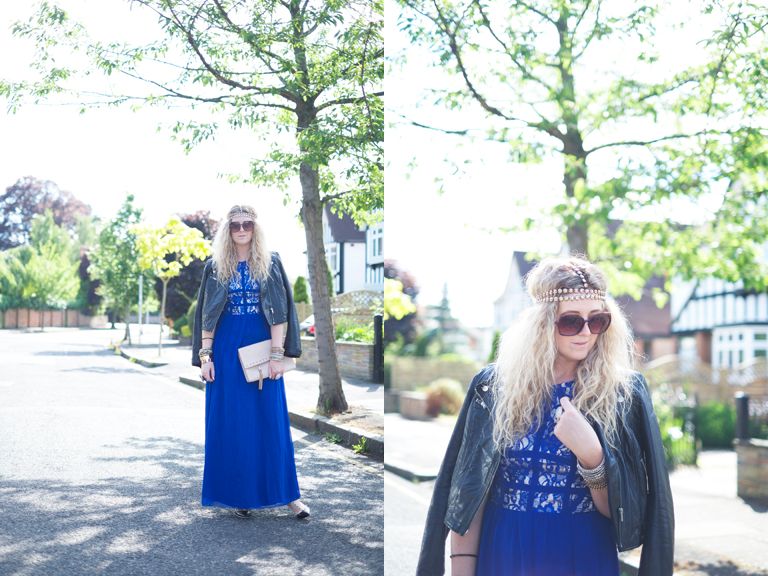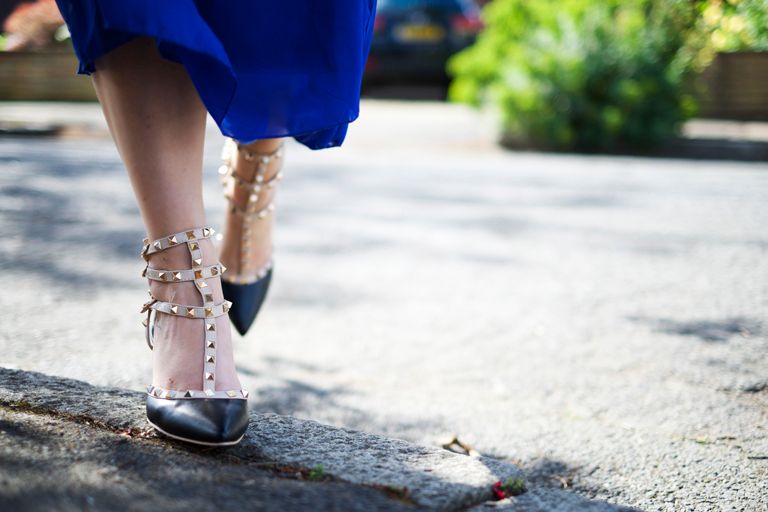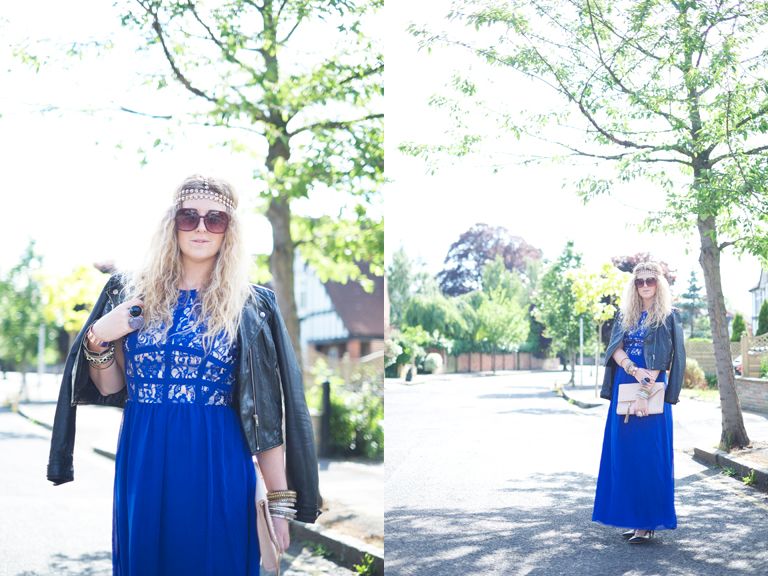 I Am Wearing :
Blue Maxi Dress - c/o Chi Chi
Leather Biker - H&M
Rockstud Heels - c/o Oasap
Headband - Asos
Clutch - Dune
I loooove this dress! I will be wearing this beauty on my holidays this summer, swap the heels for gold sandals and the biker for a shawl and I am good for an evening on the Costa Blanca!
I am so over all of this rain in London and totally ready for a sunny holiday - but first Glastonbury is calling my name - I am SO not ready - I need outfits and a good backpack amongst everything else!!
I have this horrible habit of leaving absolutely everything until the last minute - can someone just manage my life for me - I promise I will do what ever you say!
MWAH
Clare Astra
XOXO