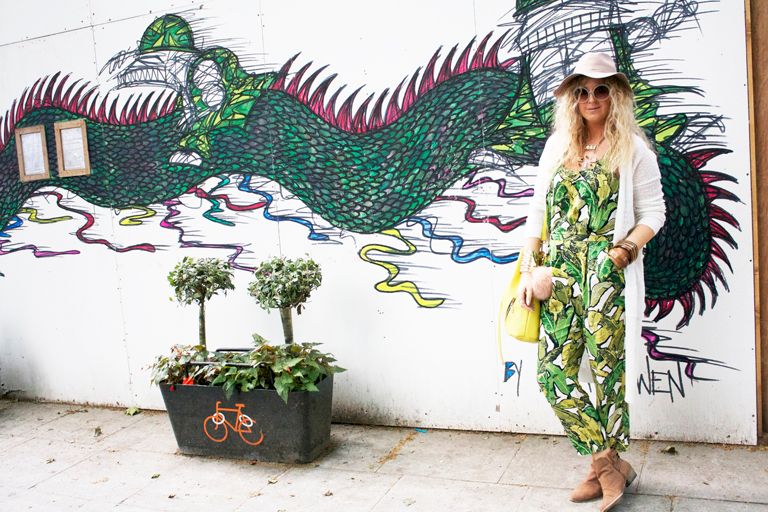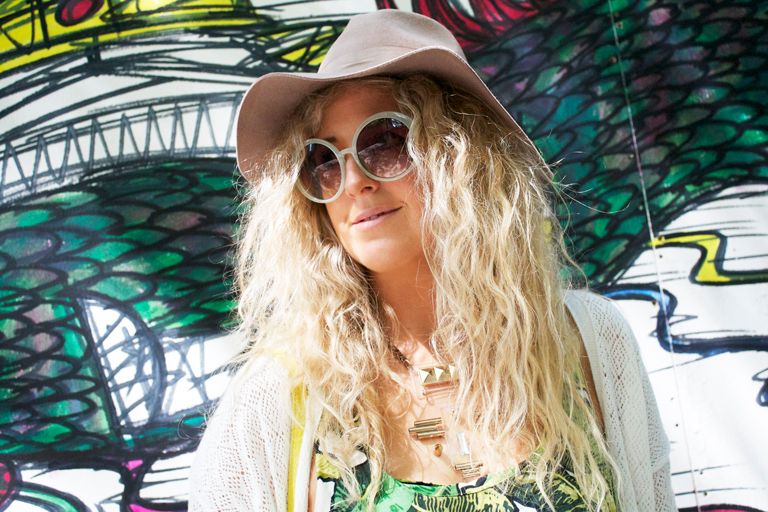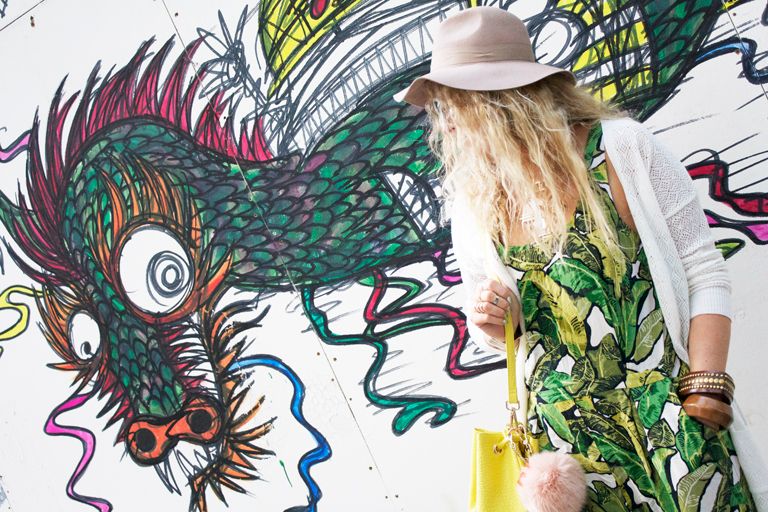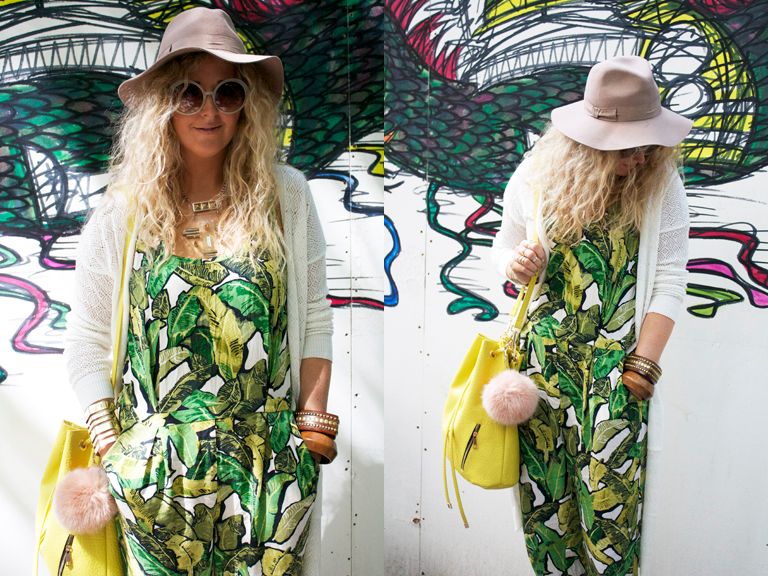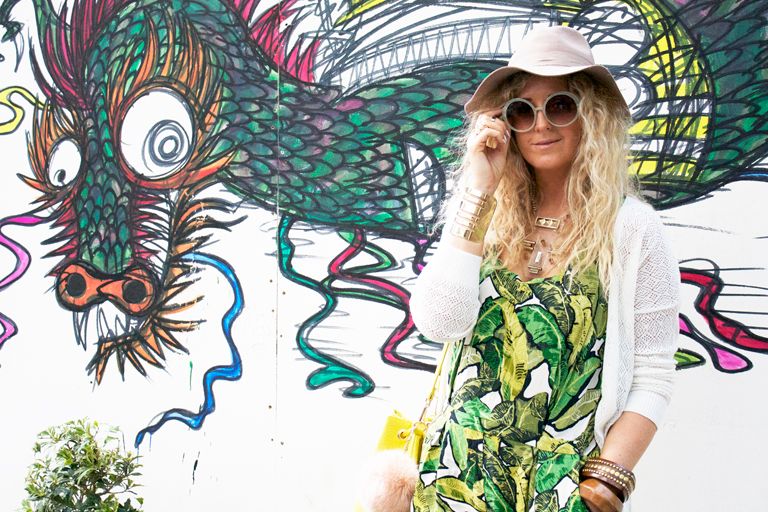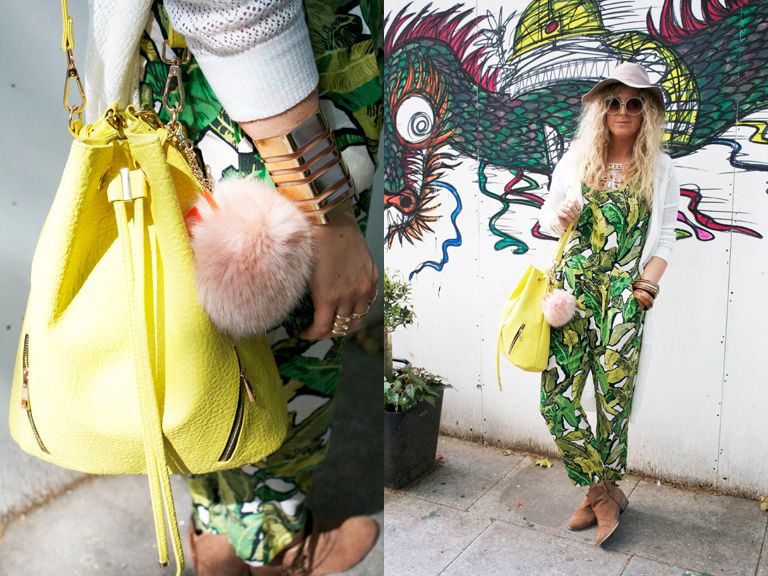 I Am Wearing :
Fedora - TK Maxx
Maxi Cardigan - Primark
Jumpsuit - TopShop
Ankle Boots - Primark
Yellow Bucket Bag - TopShop
Gold Cuff - TopShop
Don't you just love it when you come across a bit of street art in London that completely compliments your outfit!!
Jumpsuits are high on my list of summer in the city essentials this year - they are SO easy to wear you don't have to think about anything - jumpsuit, shoes, accessorize and go! TOP TIPS for buying a jumpsuit : choose a light cotton fabric to keep you cool in summer - throw on a sweater to completely change the look - take your jumpsuit through to AW with a blouse or turtle neck worn underneath!
I must thank the beautiful Debs from Bang On Style for snapping these pics for me!
Sunny summer days in London are some of the best sunny days in the world!
Happy Weekend lovelies!!
MWAH
Clare Astra
XOXO