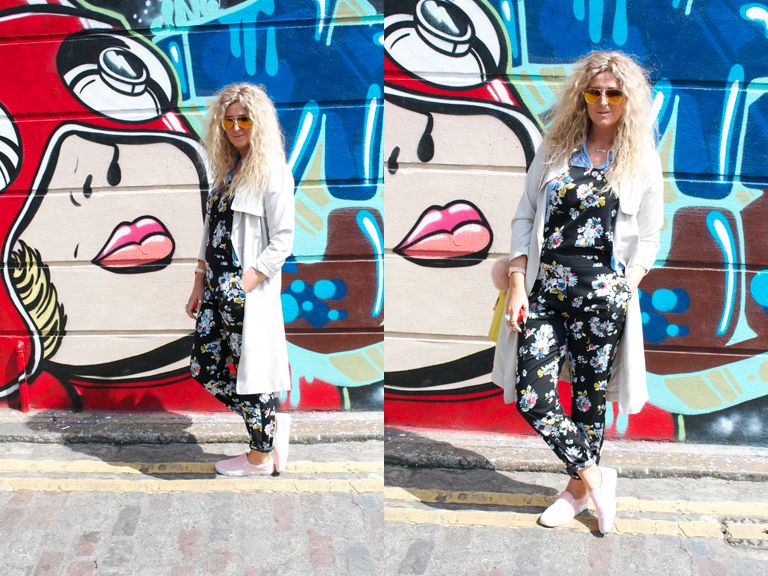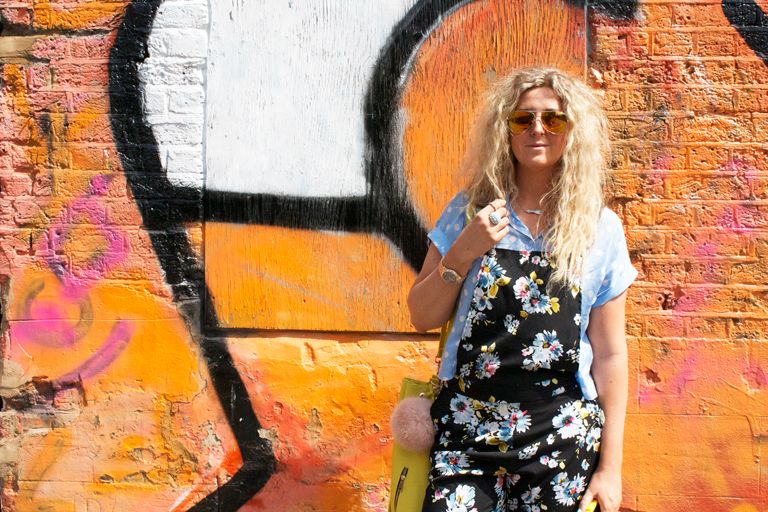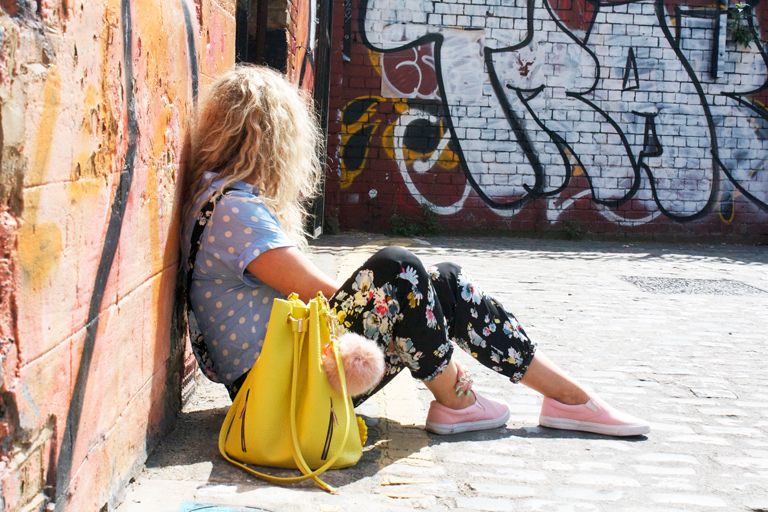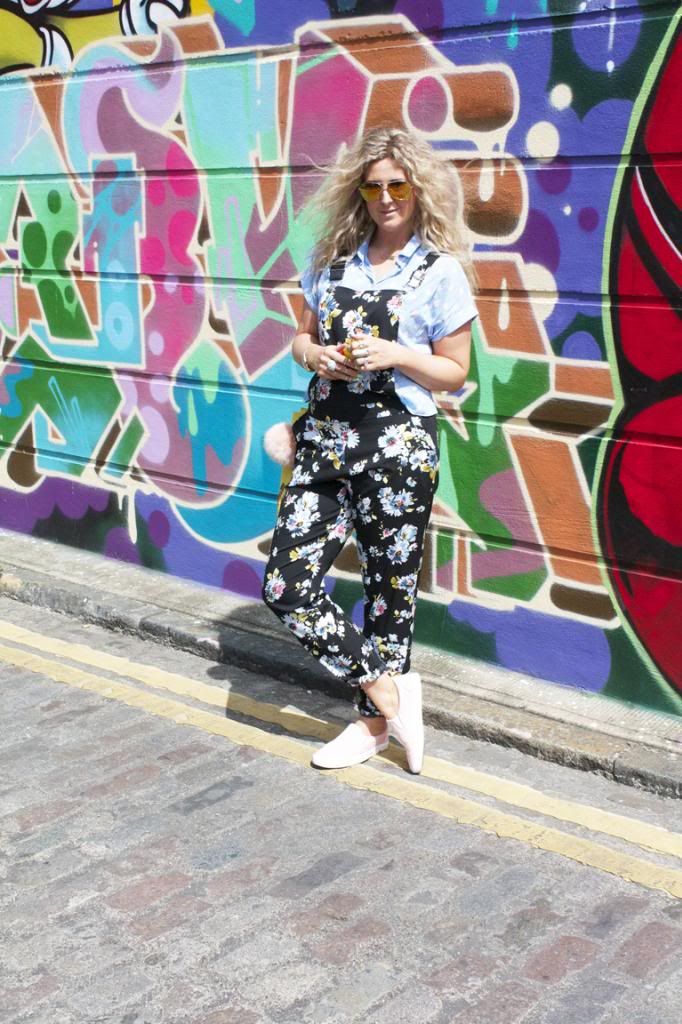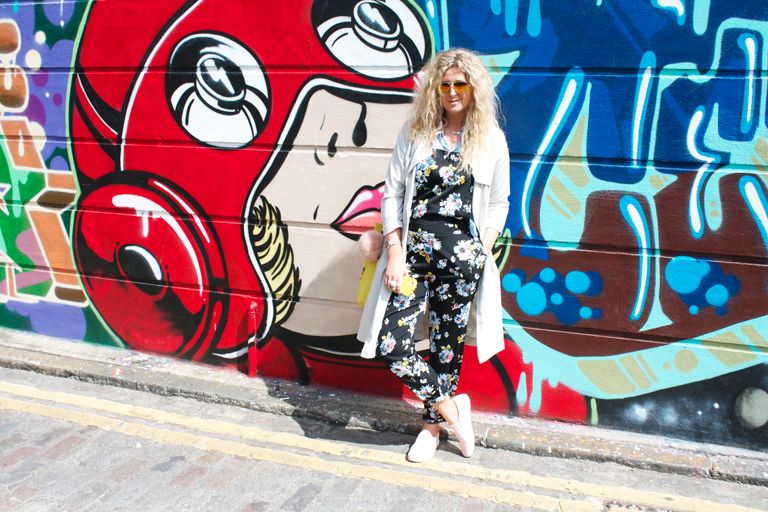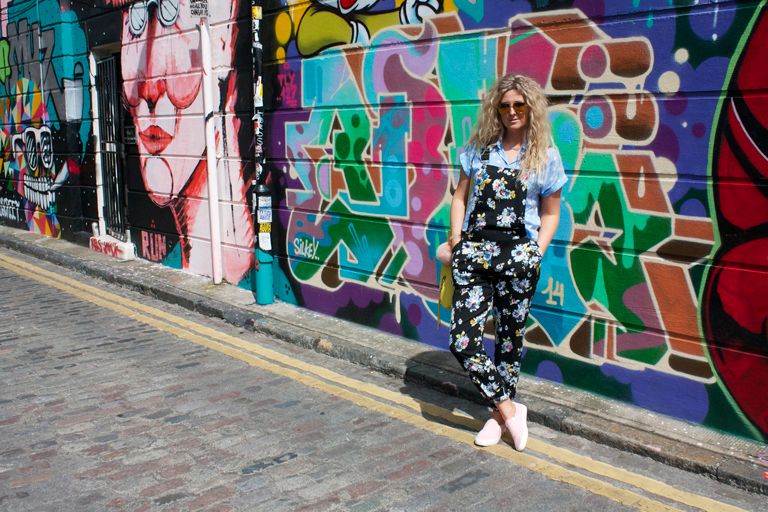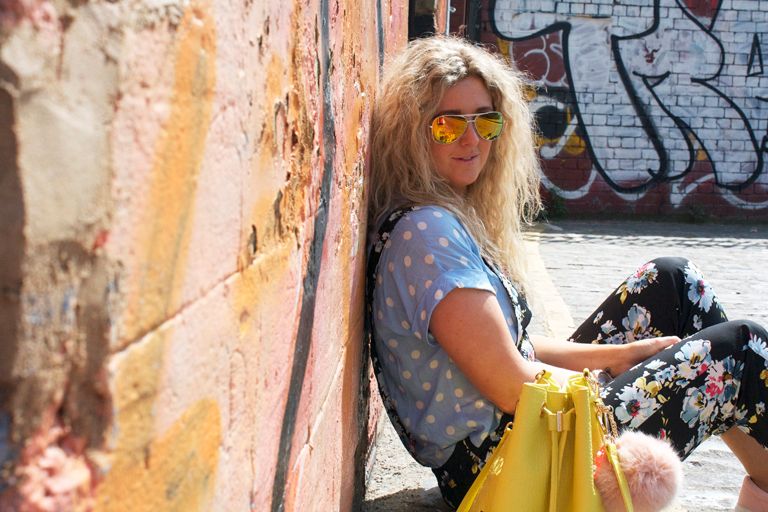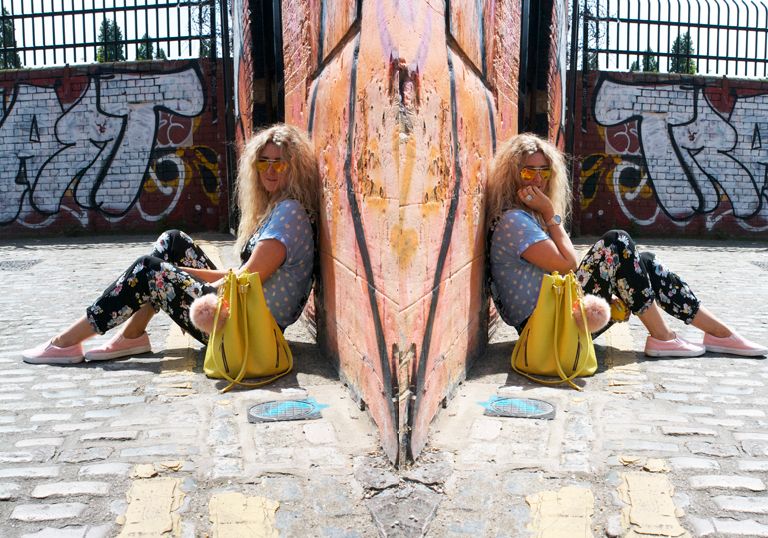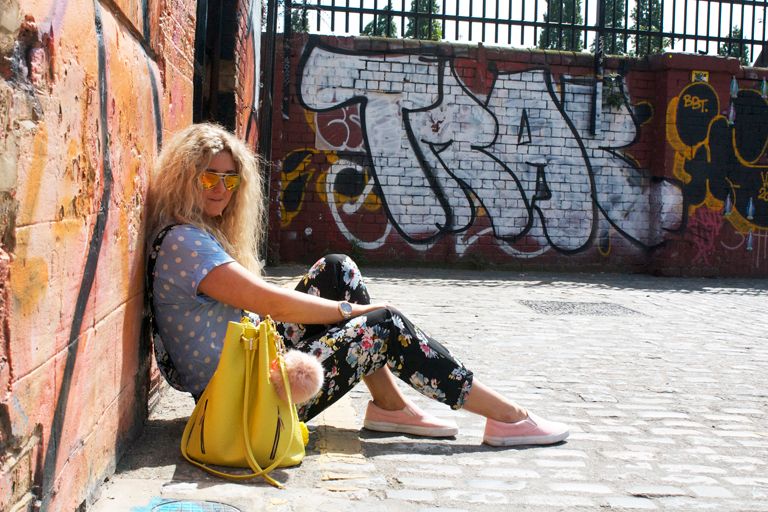 I Am Wearing -
Floral Dungarees - Primark
Polka Dot Blouse - Primark
Trench Coat - H&M
Pink Slipons - New Look
Neon Yellow Bucket Bag - TopShop
Mirrored Aviators - Forever 21
Brick Lane markets on a sunny Sunday afternoon are the best!
This place is just one of the many many many reasons I love living in London - I just love whittling away the hours strolling through the streets of East London soaking up the atmosphere, the free wall art and on occasions the sunshine!!!!
I Love London - there you have it!!
MWAH
Clare Astra
XOXO