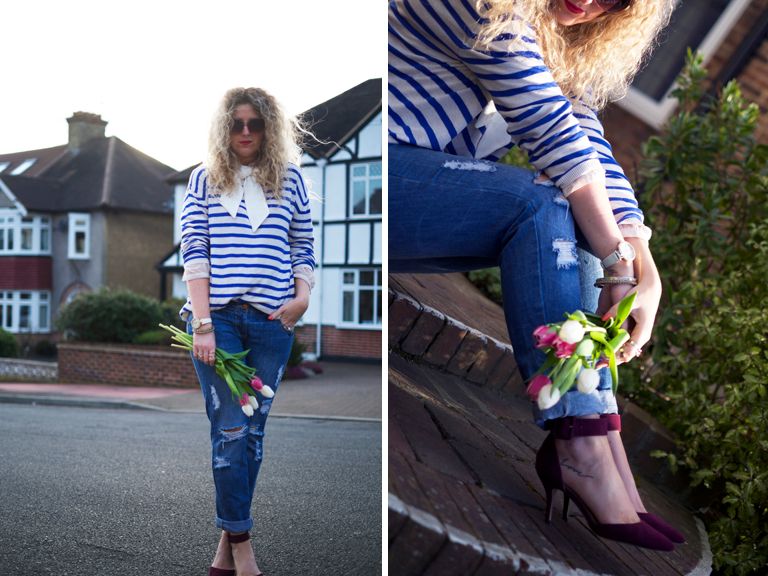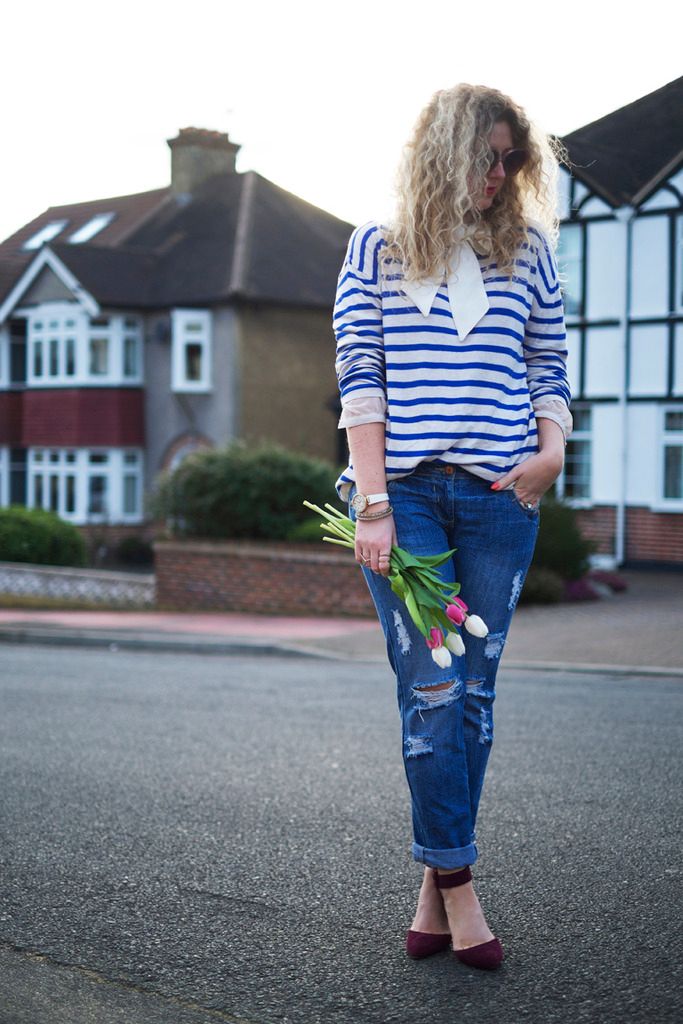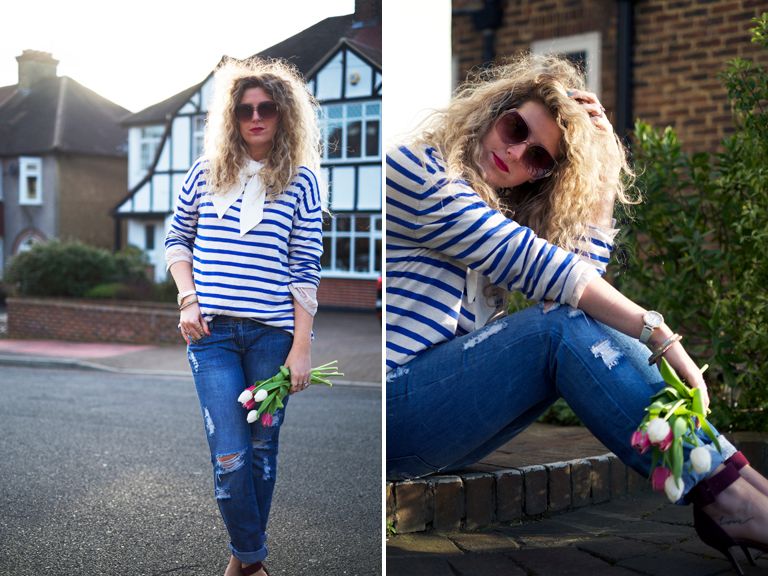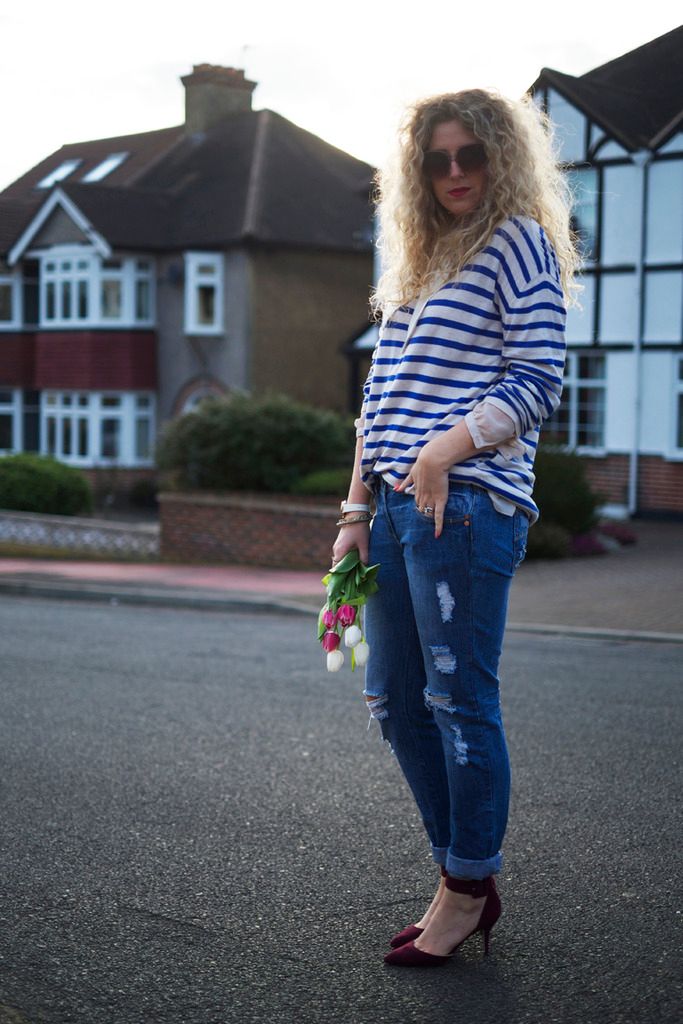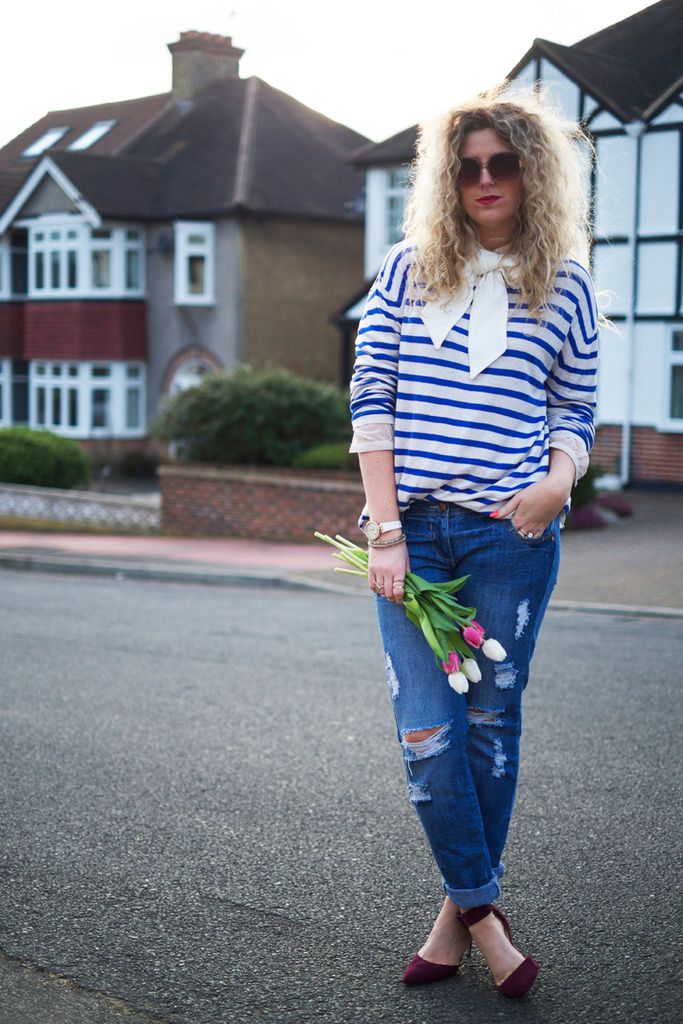 I Am Wearing :
Big Bow Collar - c/o Dawson D Rose
Breton Stripe Sweater - H&M (old)
Boyfriend Jeans - New Look
Ankle Strap Heels - Zara (old)
Watch - Caravelle
Hope your Sunday is as chilled as mine!
After having a lovely Birthday week I thought I would bring some of the beautiful flowers I have received into my latest blog post!
This week the lovely ladies over at Dawson D Rose sent me the beautiful (made in England) big bow collar that I am wearing in this post. I just love discovering home grown talent and I have the up most respect for British designers who can make their products here in the UK. Please go and check them out - they have a selection of gorgeous collars that can be worn with any outfit and will soon be launching some beautiful sleeveless jackets - well worth a look!
Much love and thank you all for the lovely birthday wishes
You are the BEST!
MWAH
Clare Astra
XOXO