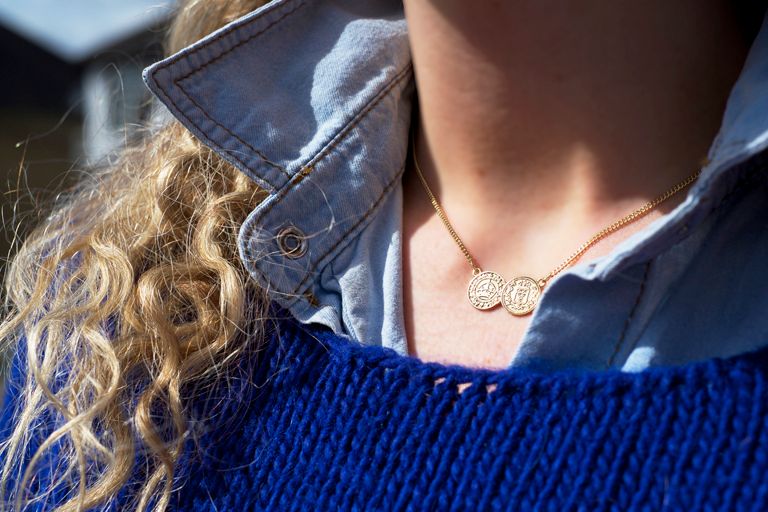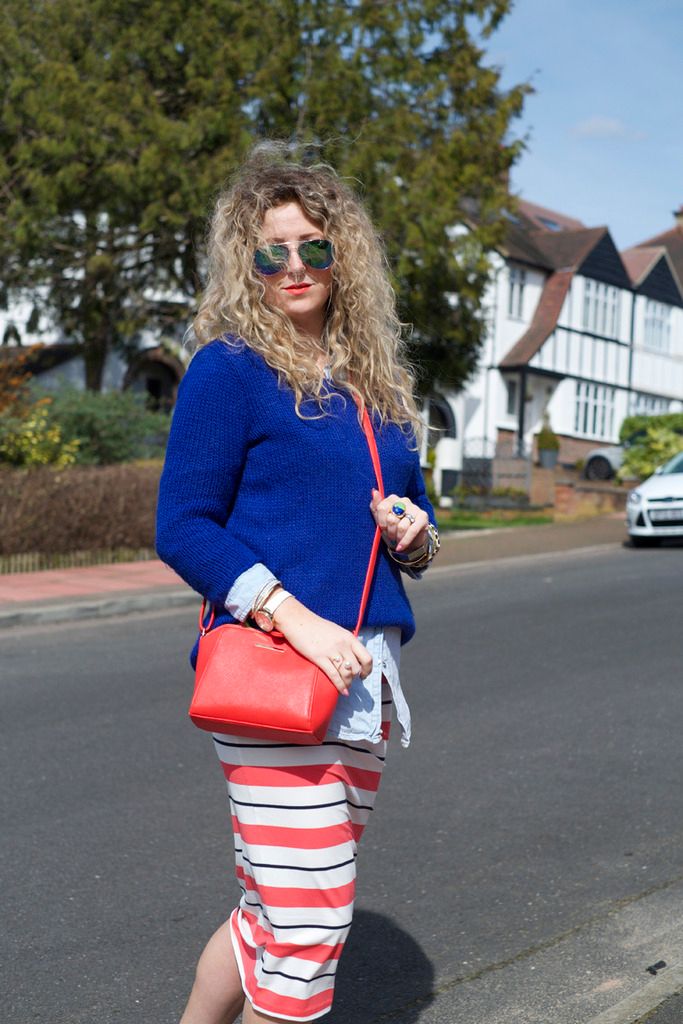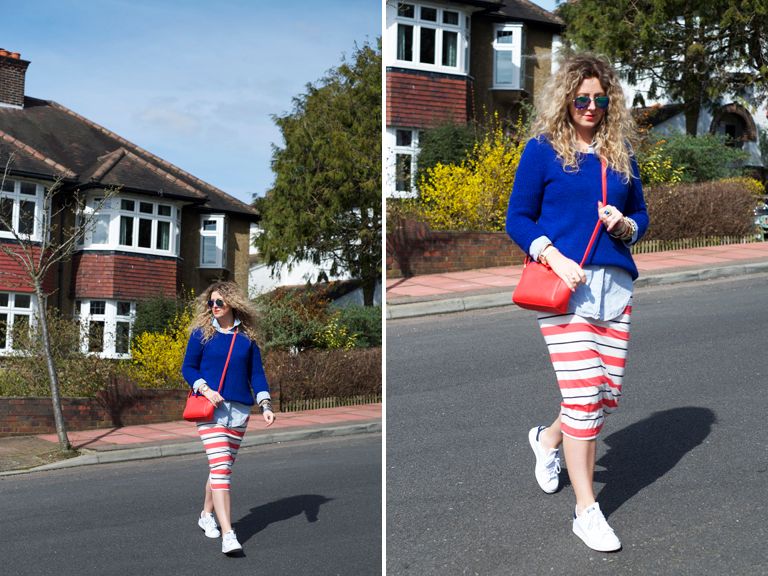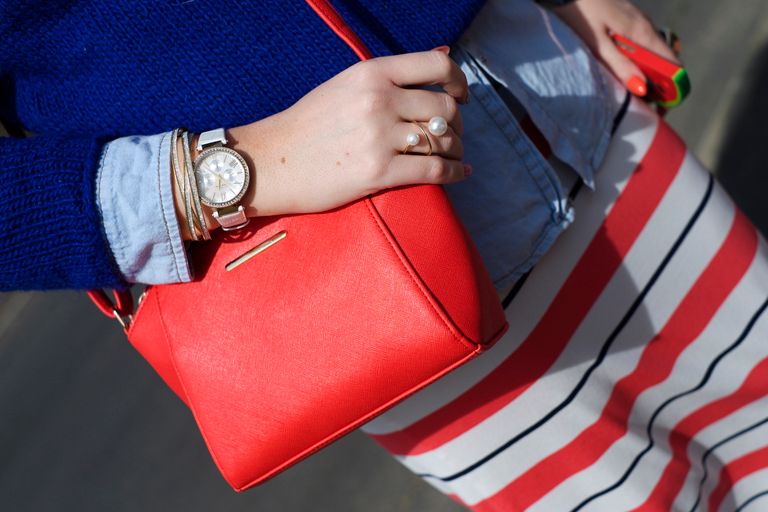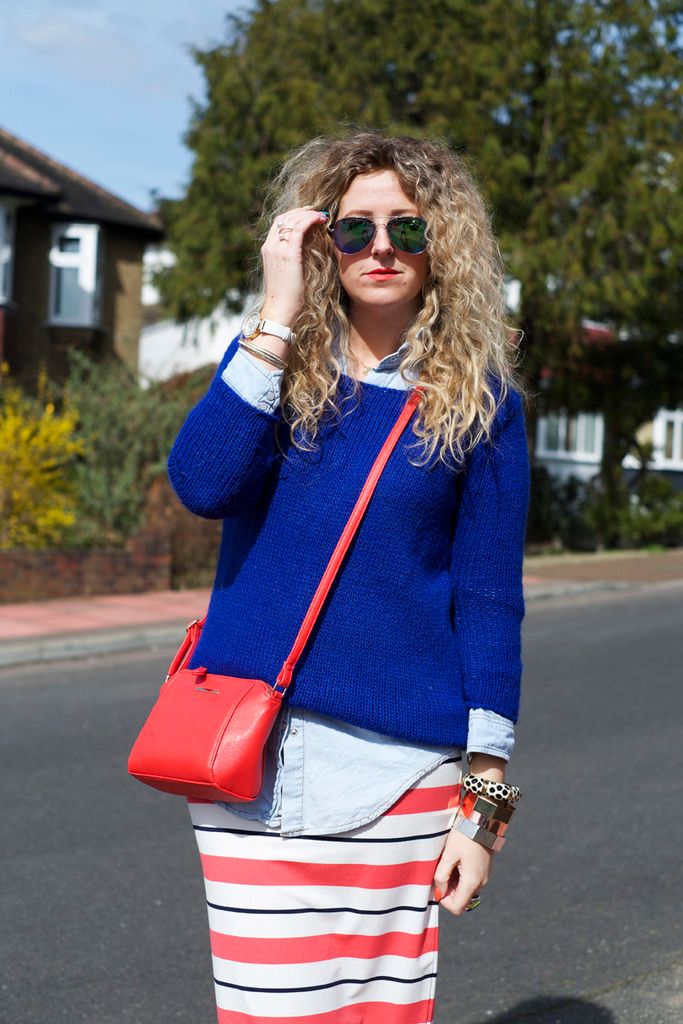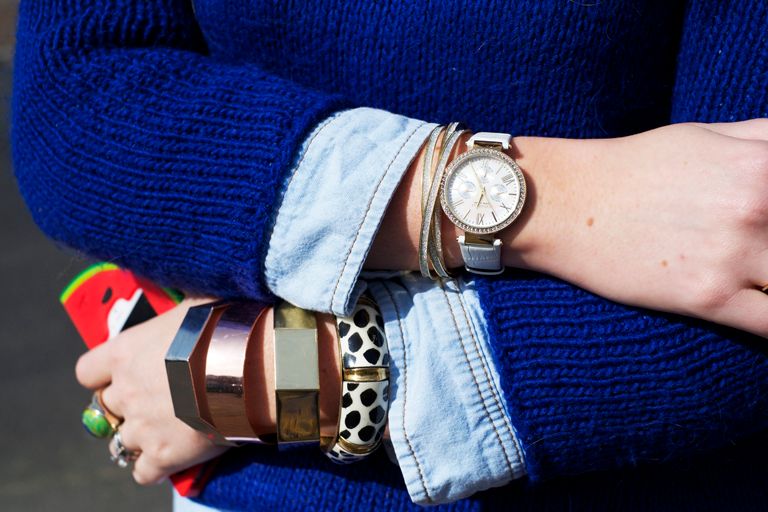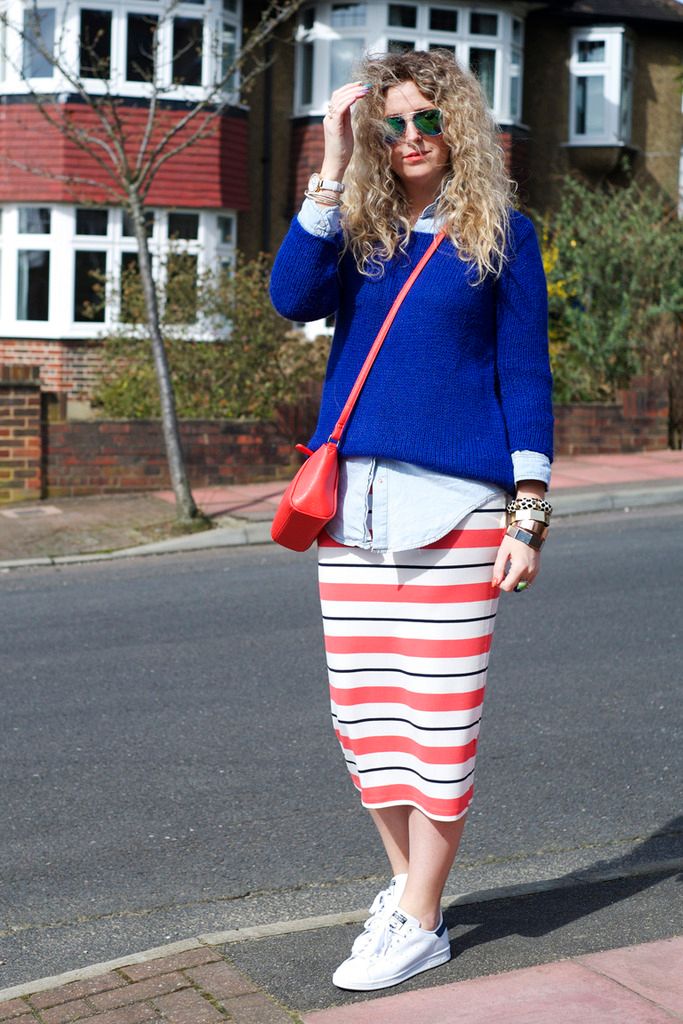 I Am Wearing :
Sunglasses - F&F
Sweater - Zara (old)
Denim Shirt - Primark
Striped Midi Skirt - F&F
Stan Smiths - Mainline Menswear
Red Cross Body Bag - F&F
Bangles - Primark
Watch - Caravelle
Rings & Necklace - TopShop
Sunny spring days in London are the greatest!
It's just about warm enough to be coat free - whilst the sun is out anyway!
Hands up who's dreaming of summer nights sitting outside sharing a bowl of chips and drinks with friends!?
Bring on the sunshine and the much needed vitamin D - D is for :-D
MWAH
Clare Astra
XOXO