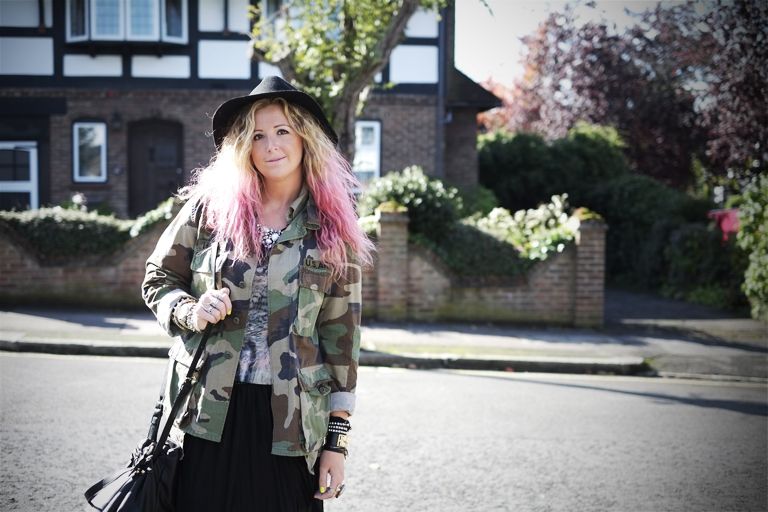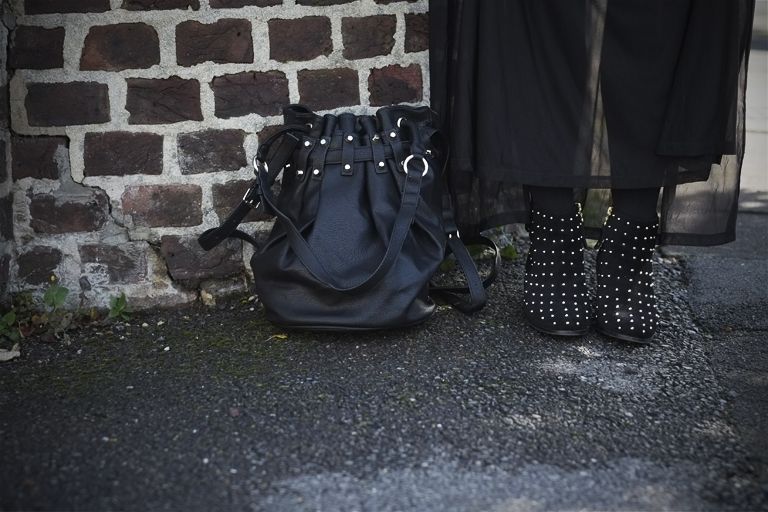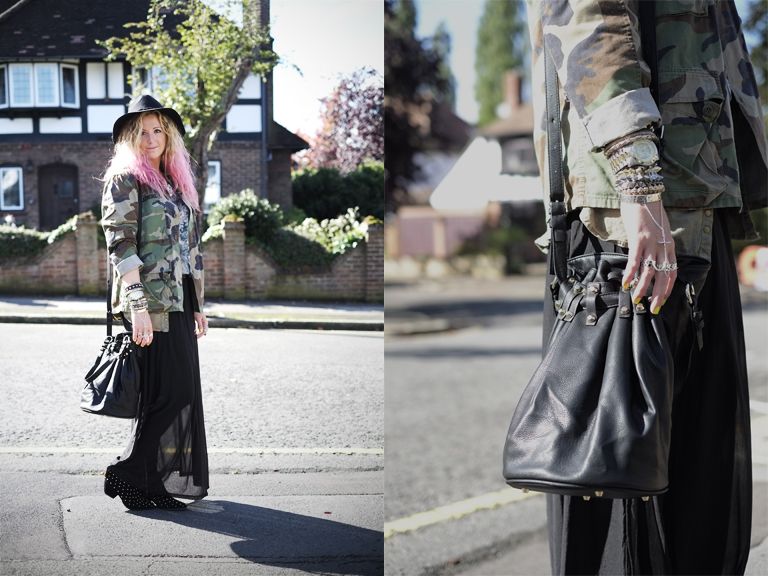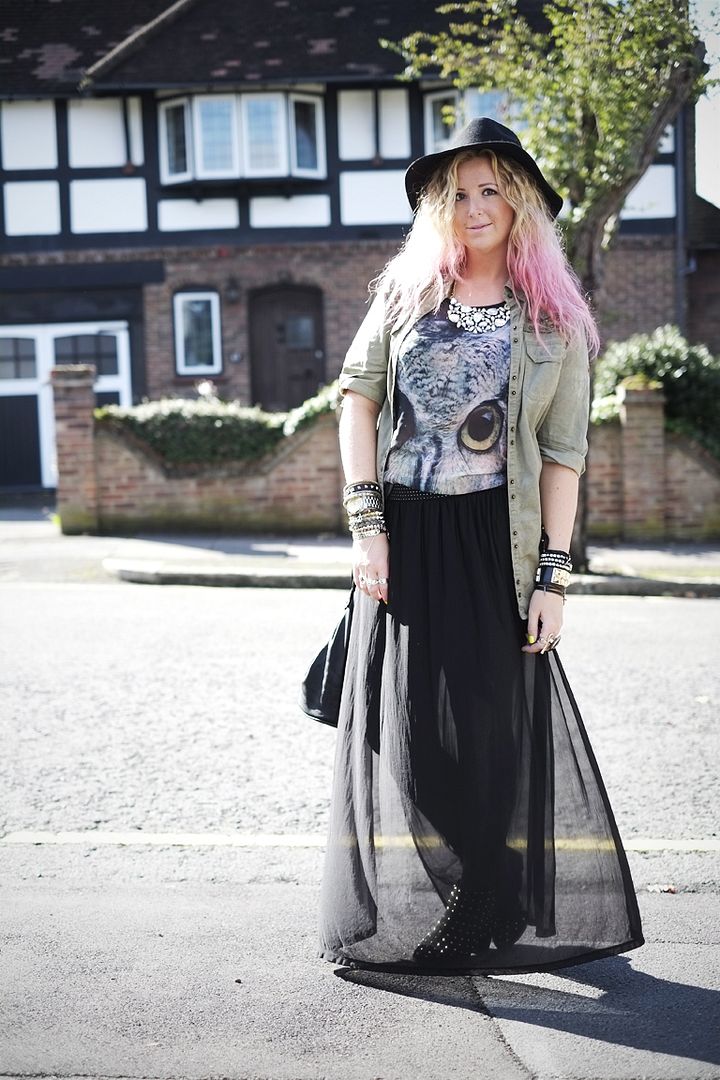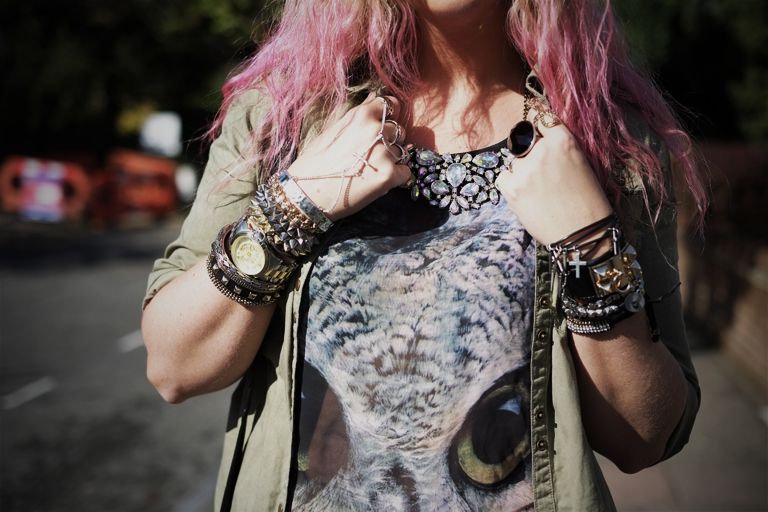 I Am Wearing :
Fedora Hat - TK Maxx
Army Jacket - Vintage
Khaki Shirt - Zara
Owl T-shirt - Primark
Maxi Skirt - H&M
Studded Boots - TopShop
Necklace - Primark
Bucket Bag - Goddiva
The Look Show was soooo much fun! I am still sifting through all of my photos and videos will pop them up soon! - Sorry for being such a lame blogger I am totally gonna try and spend some more time on my blog - I need more hours in the day!!
The lovely people at Goddiva sent me over this studded bag, and boy am I in love!!! It has 2 compartments inside so it is easy to find ur purse - which is always a problem in bucket bags! It has 2 zip pockets too, which are handy for your Oyster card and girls stuff! This is another item that you guys will be seeing a lot of this season! ;-)
Off to see Lydia Bright's new collection tonight - pretty excited about it as I think she is by far the most fashionable girl from the TOWIE TV programme, so I am hoping she has something fabulous to offer us! Will blog about it asap - if you follow me on Instagram @rainbowsnfairyd then you will see some previews tonight!
Hope you have all had a great week!
MWAH