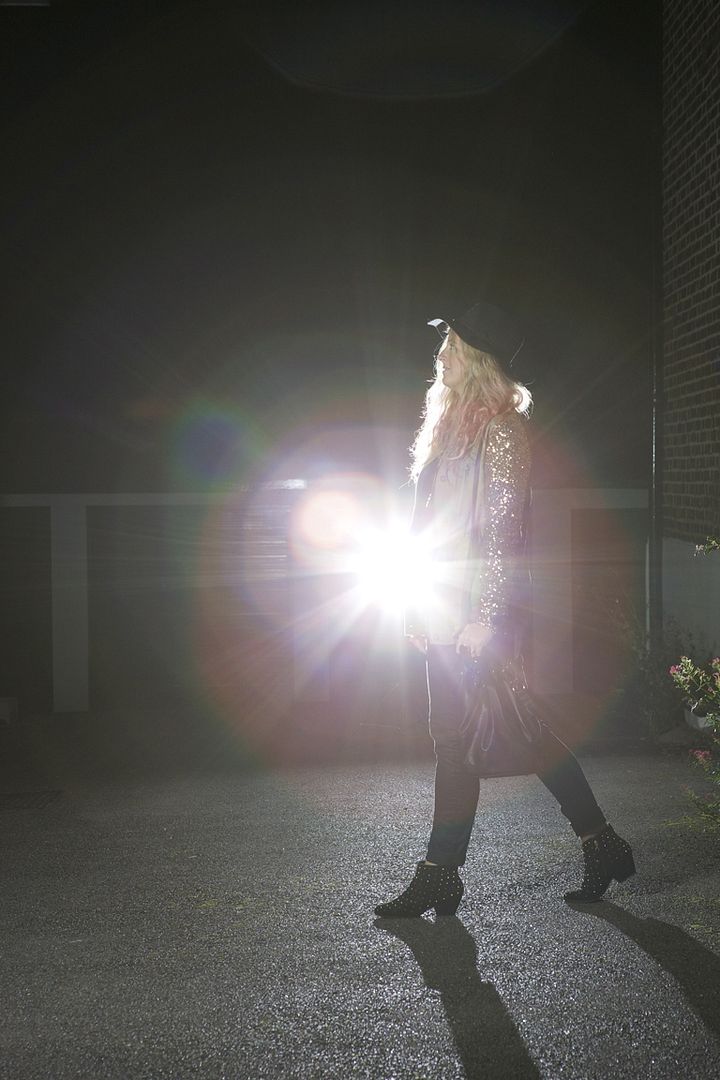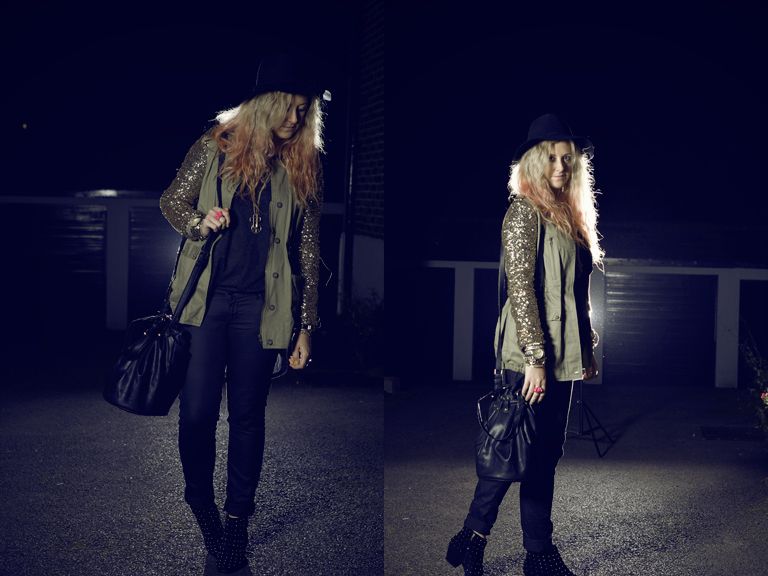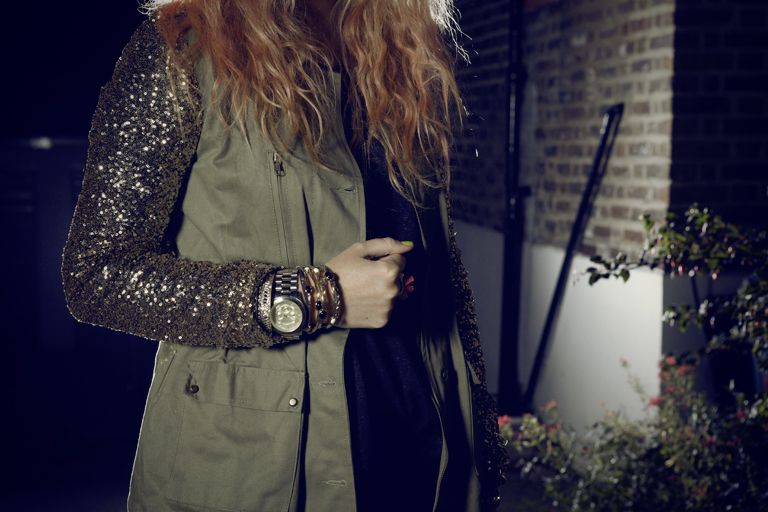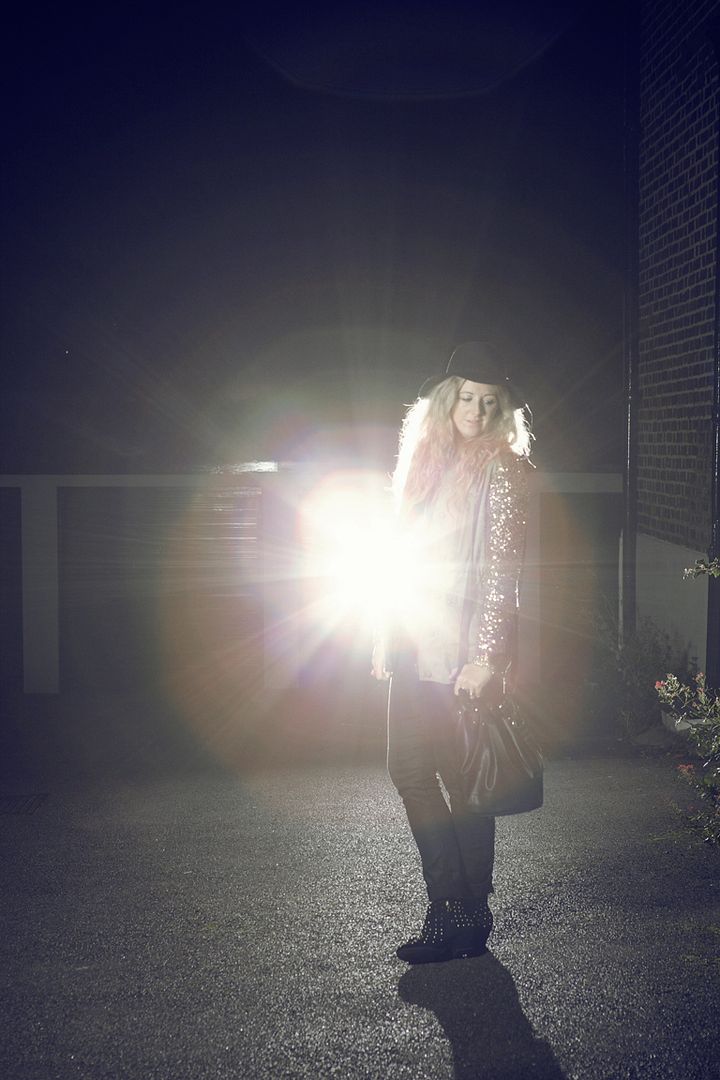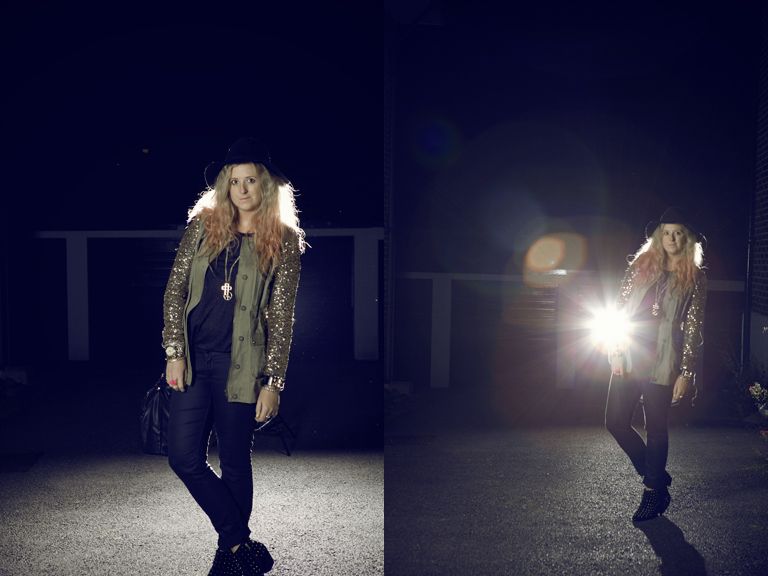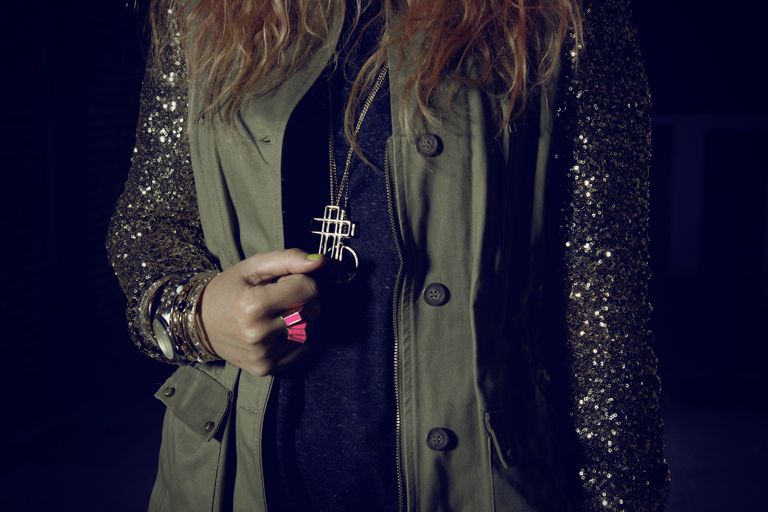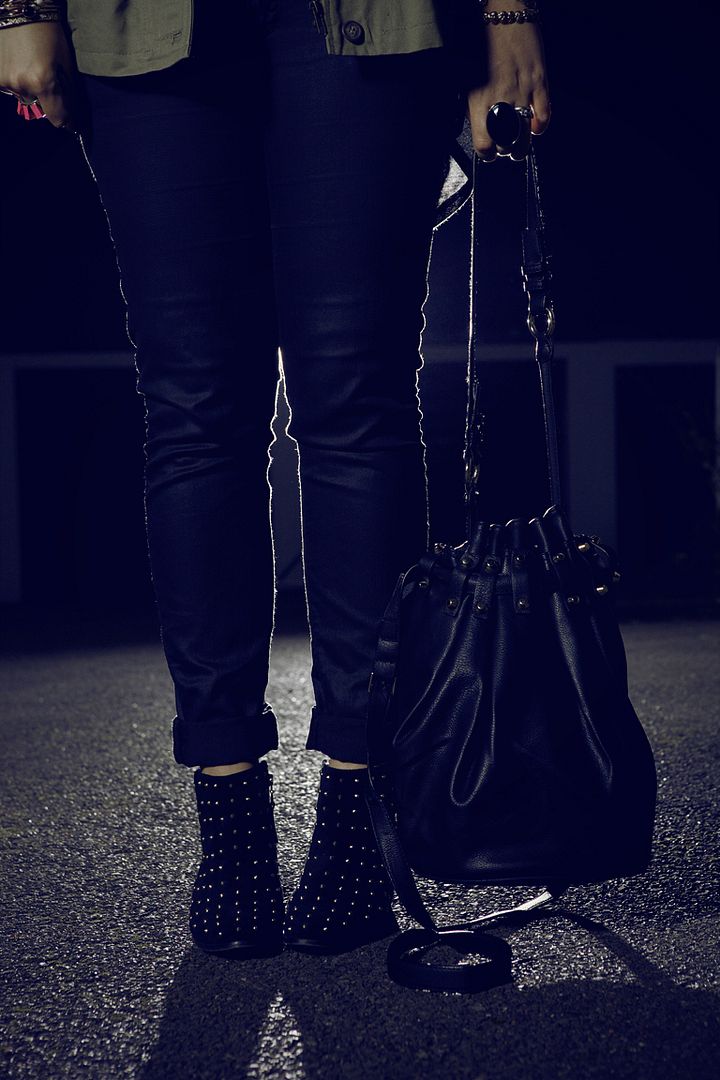 I Am Wearing :
Sequinned Sleeve Khaki Jacket - Boohoo
Black T-shirt - Primark
Black Jeans - H&M
Studded Ankle Boots - TopShop
Fedora - TK Maxx
Studded Bucket Bag - c/o Goddiva
Cross Necklace - Forever 21
Watch - Michael Kors
The nights are officially getting darker, did you all enjoy your extra hour in bed? I was at a wedding on Saturday night and got home so late that the extra hour in bed didn't make any difference to my life what so ever :-(
Thought I would mix things up a bit with a night shoot, just something a little different to celebrate the return of the dark nights - they are here and I am trying to embrace them!
I wore this jacket to a press day 2 weeks ago and EVERYBODY comments on it - even people going the opposite way on the escalators at the tube! So after chatting to a few people at the press day, (about my coat mostly) I was casually snapping away and another chick walked through the door in the SAME jacket! I quickly slipped mine off and went back about my business, I then got chatting to my sequinned coat twin - turns out she is fabulous and we live near each other - so we ended up catching the tube home together in our matching coats! My potential fashion nightmare turned out to be a bit of a laugh and I gained a new twitter pal!
Have you ever rocked up somewhere in the same statement piece as someone else?
Was it a bit of fun or a fashion nightmare?
xoxo