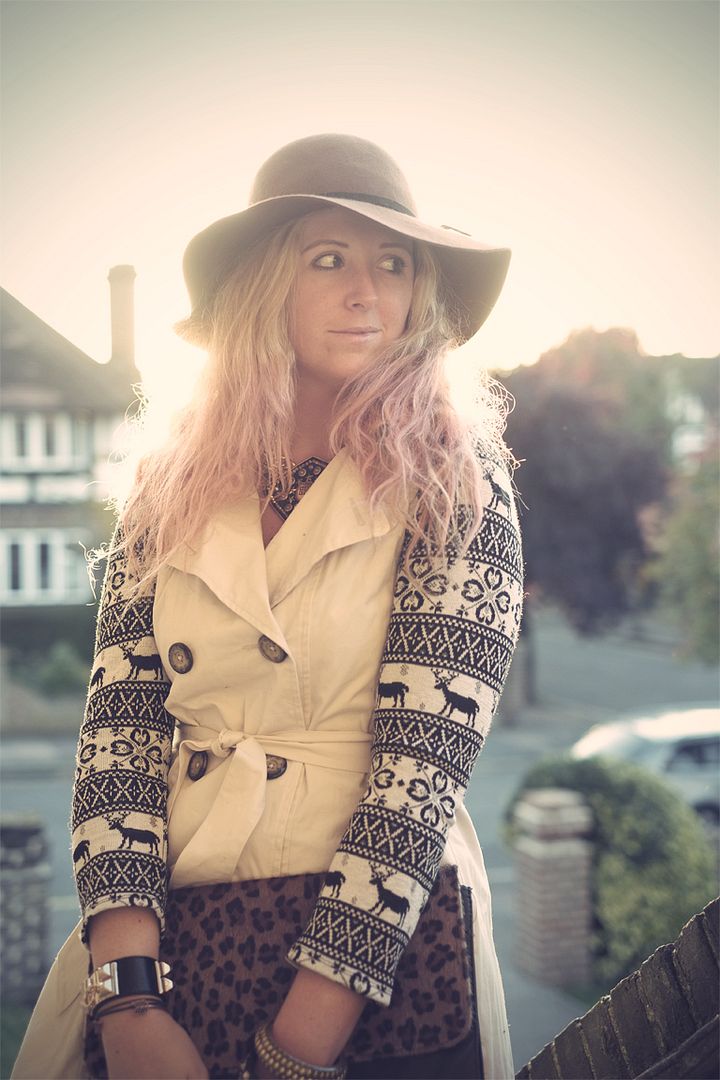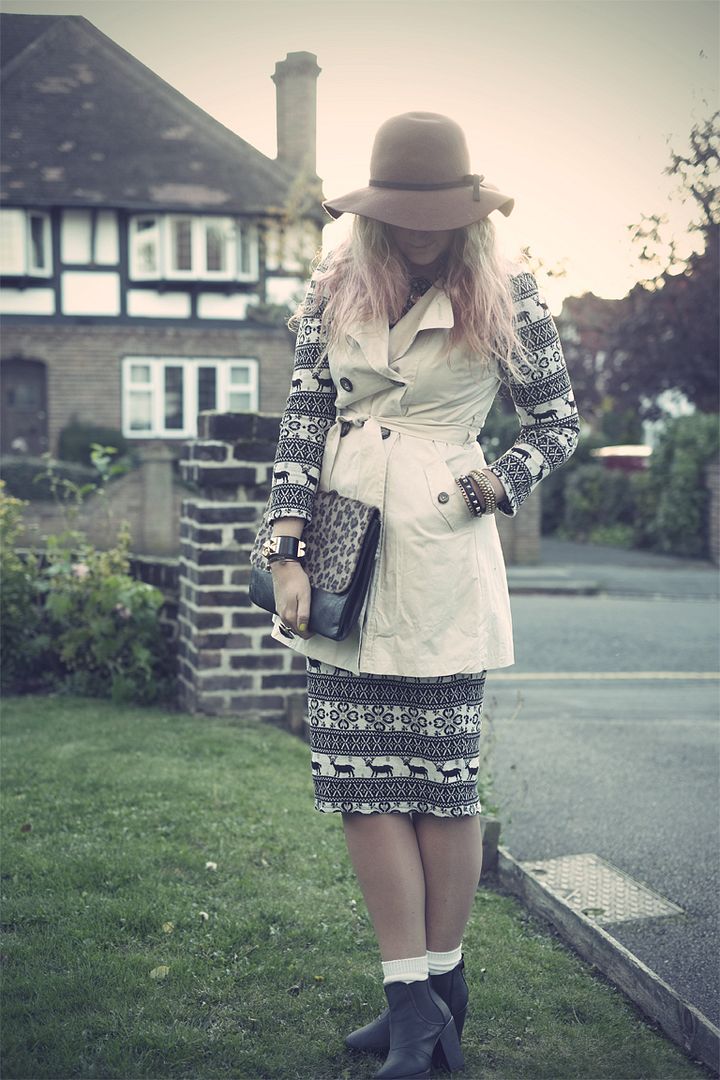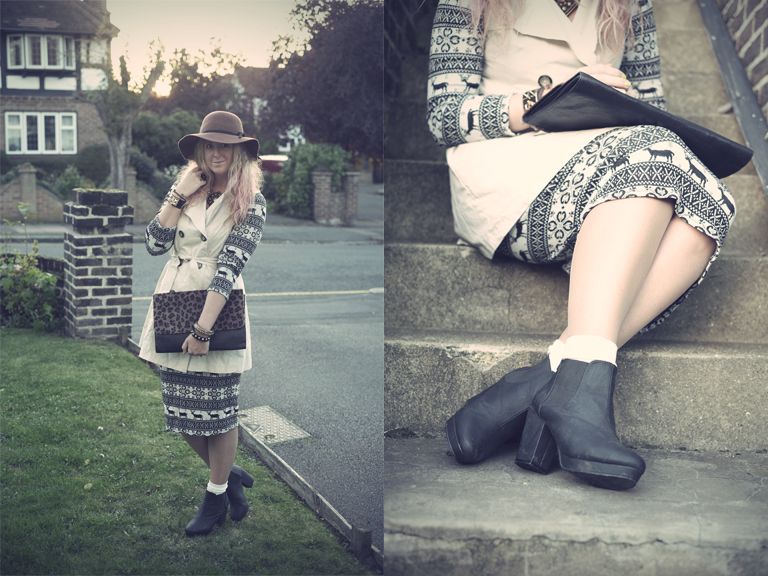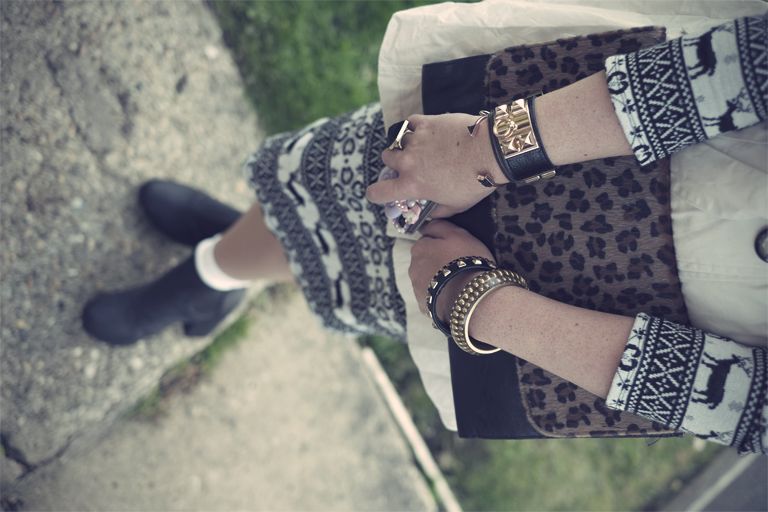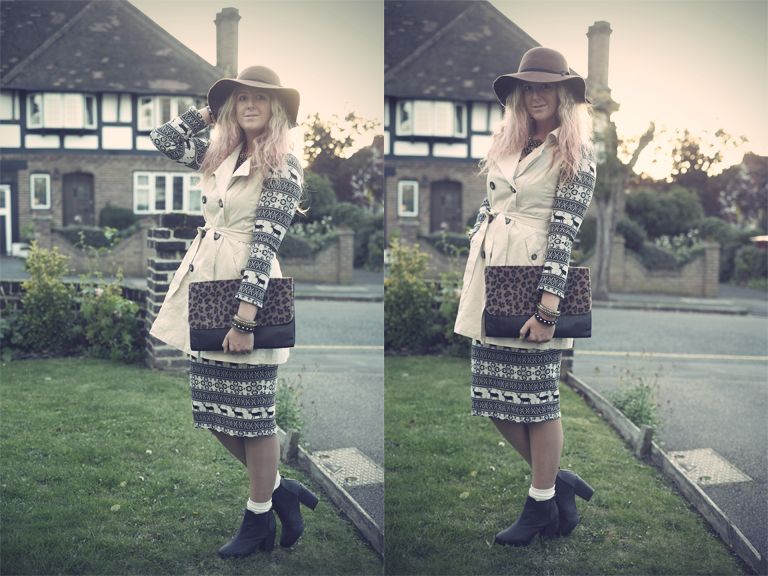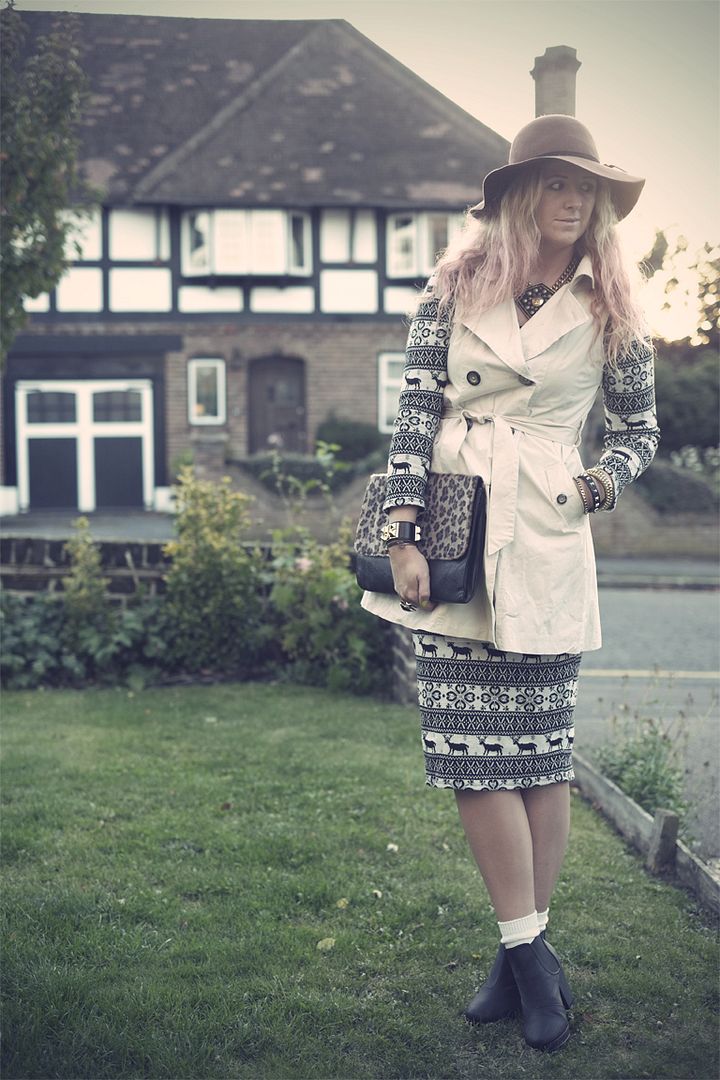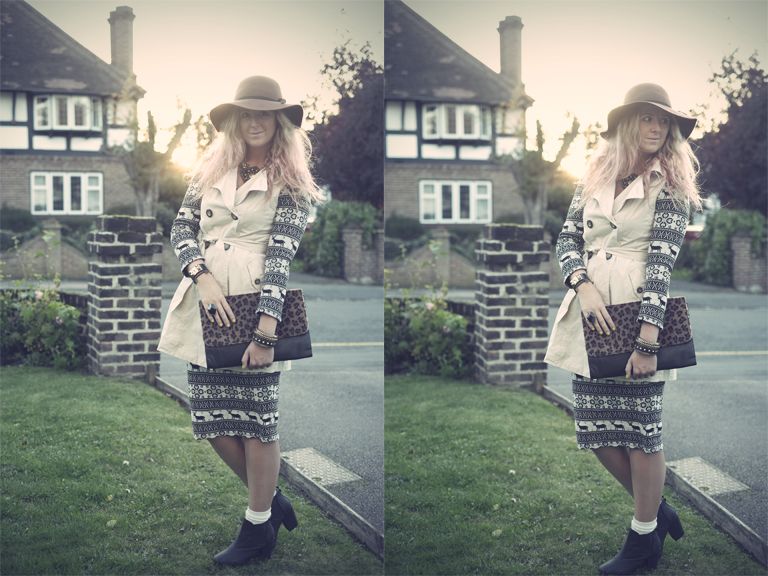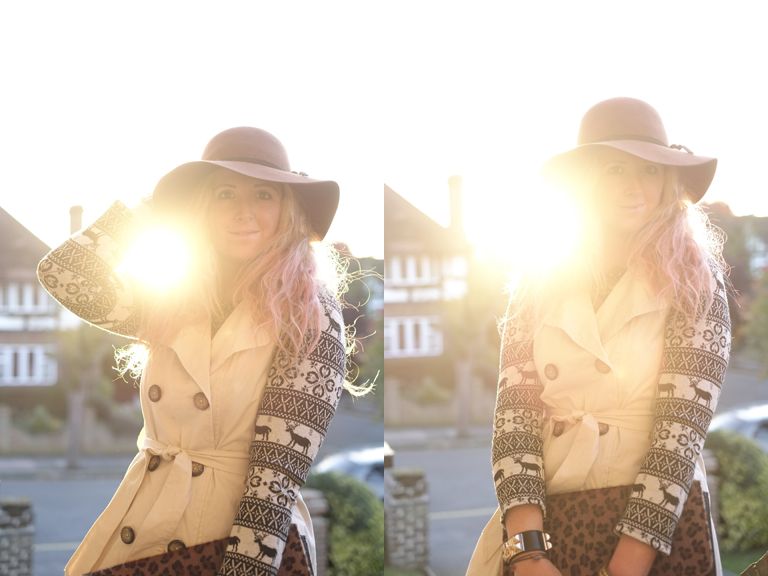 I Am Wearing :
Sleeveless Mac - Primark
Knitted Dress - Primark
Leopard Print Clutch - Ebay
Heeled Chelsea Boots - So You Shoes
Floppy Hat - H&M
Stockings - Tights Please
Bracelets - Ebay, Primark and Accessorize
Necklace - Givenchy
I know what your thinking - "You're brave for wearing a skirt with bare legs in this weather" - well believe it or not I am in stockings! I dont normally rock the tan tights look BUT when Tights Please got in touch with me and asked if I would style a pair for Breast Cancer Awareness Month, I couldn't say no. They are actually keeping my pins super warm and you can hardly tell I am wearing any!
19th October is national stockings day and Tights Please are donating 10% from all sales of pink tights to Breast Cancer Care until the end of October - So pop on over and see if anything takes your fancy!
Happy National Stockings Day Everybody!!
Mwah
xoxo