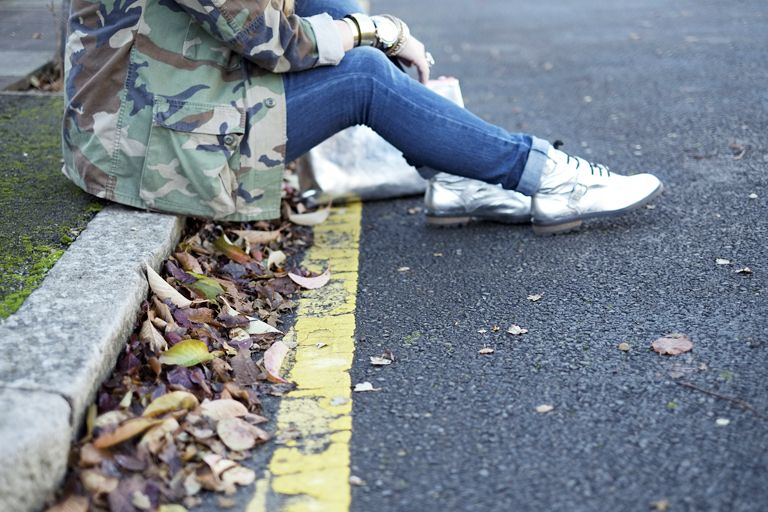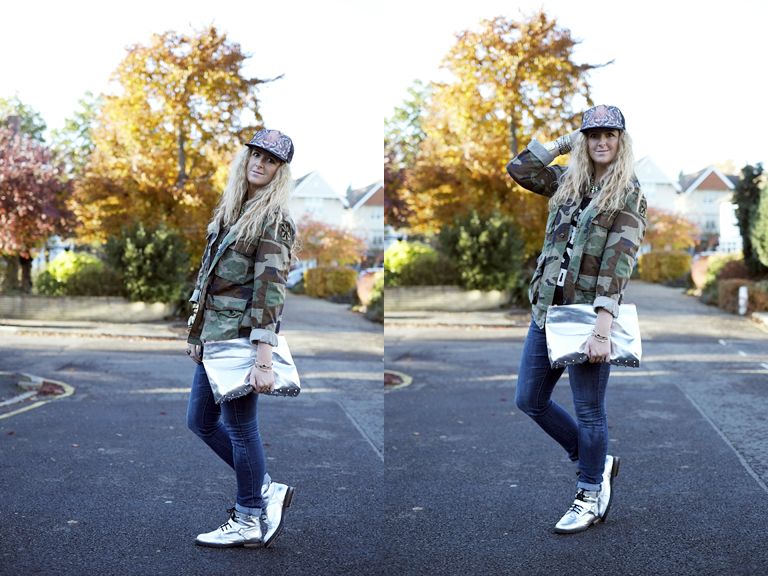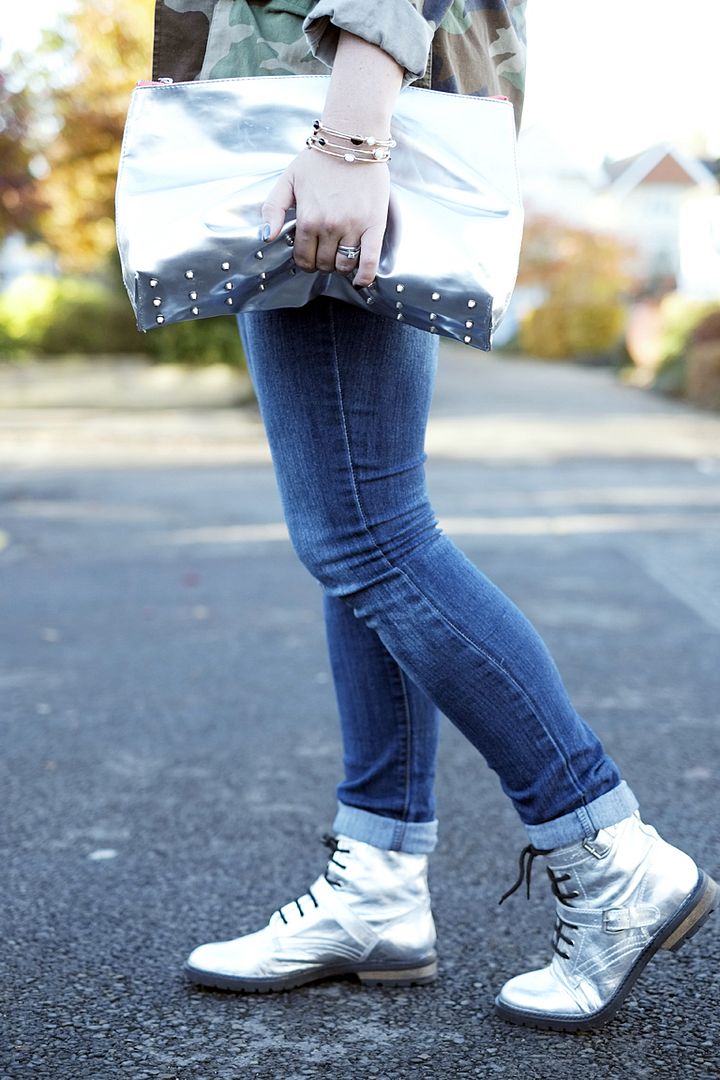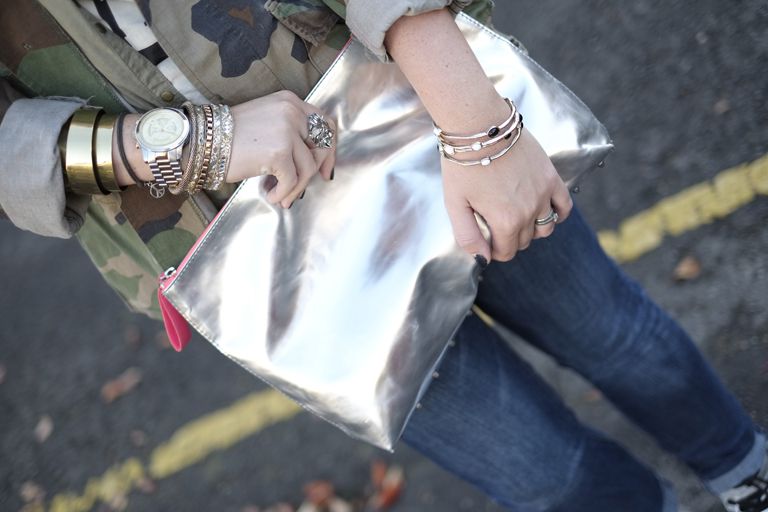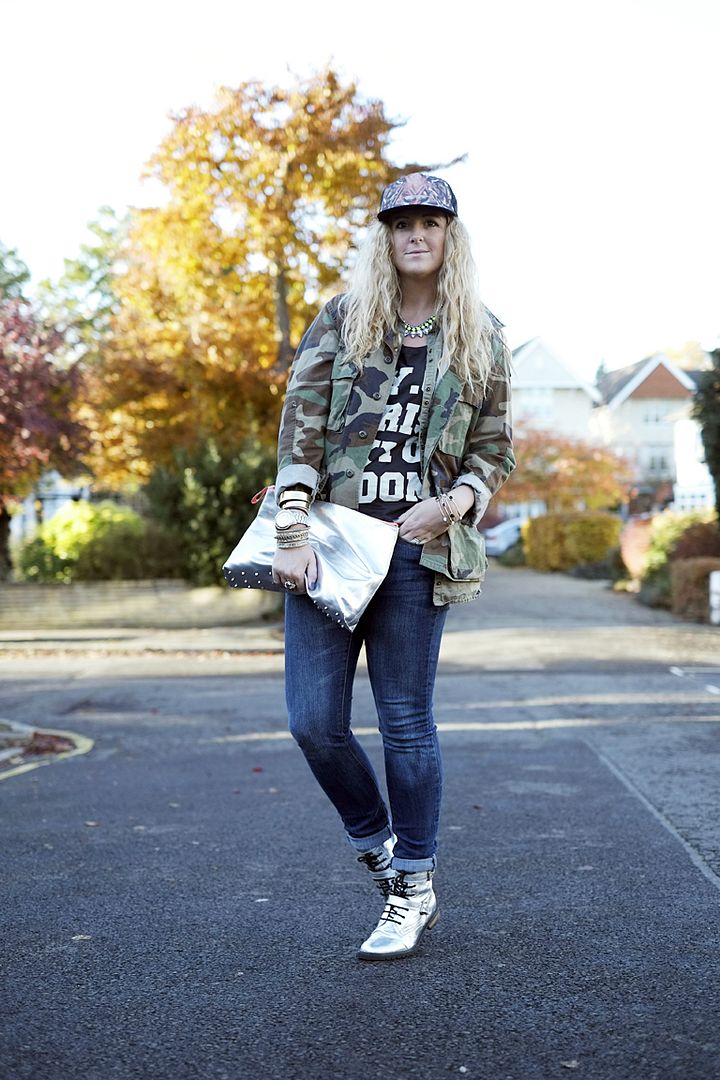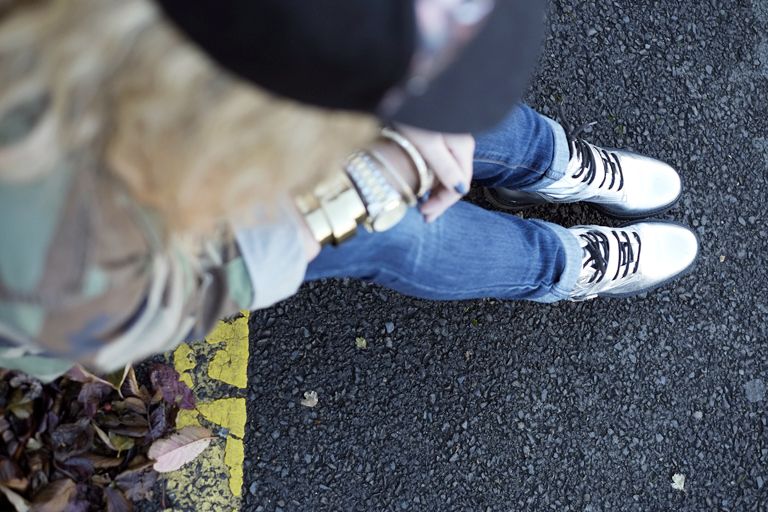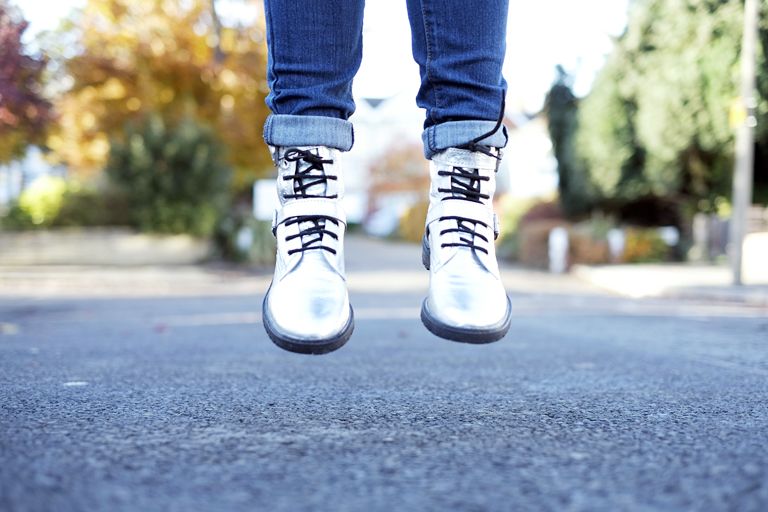 I Am Wearing
Baseball Cap - River Island
Camo Coat - Vintage
T-Shirt - Zara
Jeans - Primark
Silver Boots - Asos
Silver Studded Clutch - H&M
Necklace - H&M
Watch - Michael Kors
Gold Cuff & Bracelets - Forever 21
Happy Tuesday peeps!
How was ur weekend?
Mine was lovely as my sister in-law got married!! Hip Hip Hurray! The wedding was in a big ol' castel up north! Its was pretty awesome!
I am super tired now though! And I have sooooo much work to do this week it's off the chart!
Starting to count down the days to our Malaysian / Australian adventure - although not with anticipation as to what is to come, rather with anxiousness as to what needs to be done before we go!!
I ALWAYS have a major work stress before I go away!
Anyways - could be worse right? I could be in the cold rainy UK for Christmas instead of sunning it up on a beach in Sydney!! - Cue evil laugh .. Mwaaaahahahahah!
Big LOVE