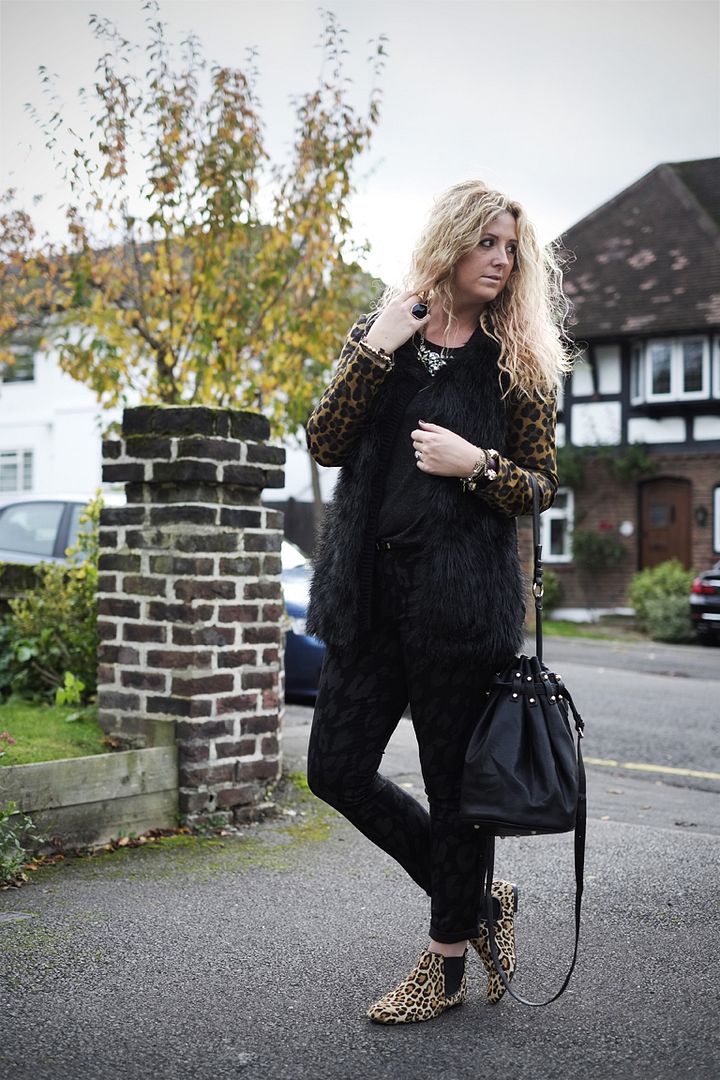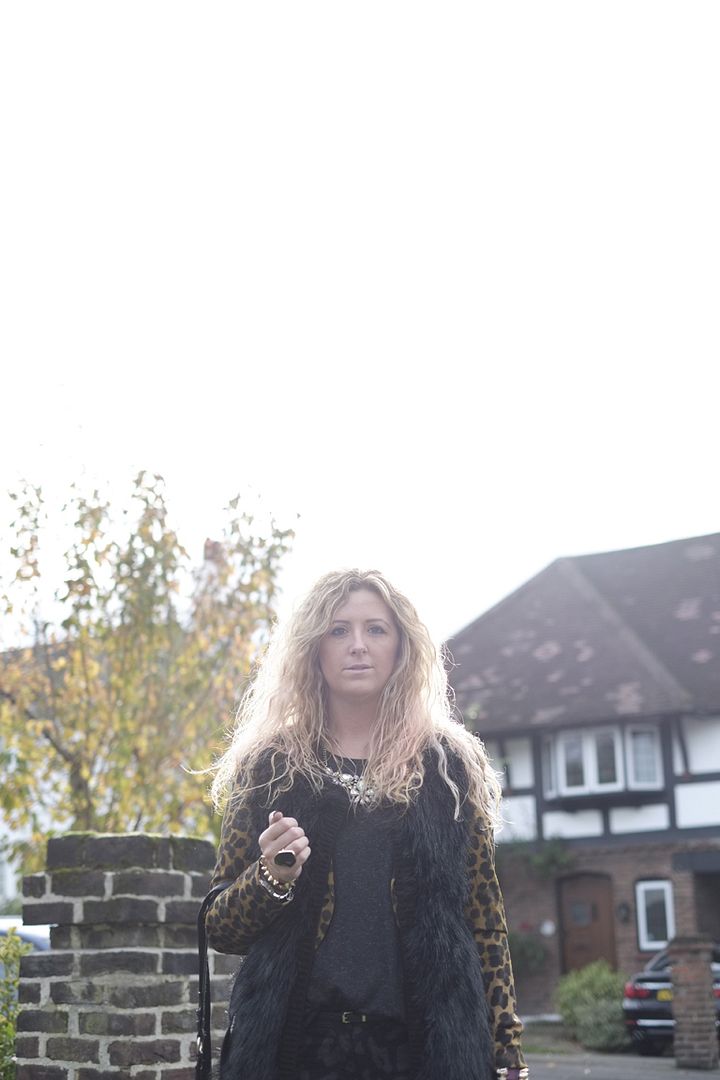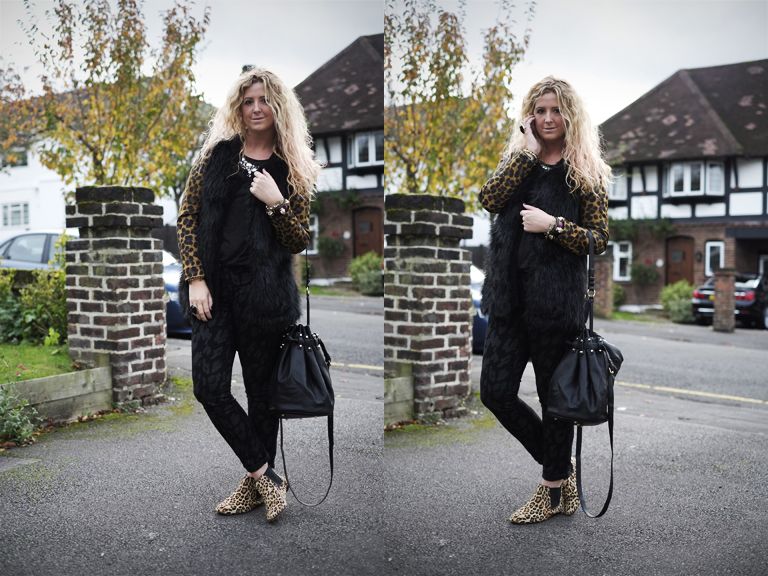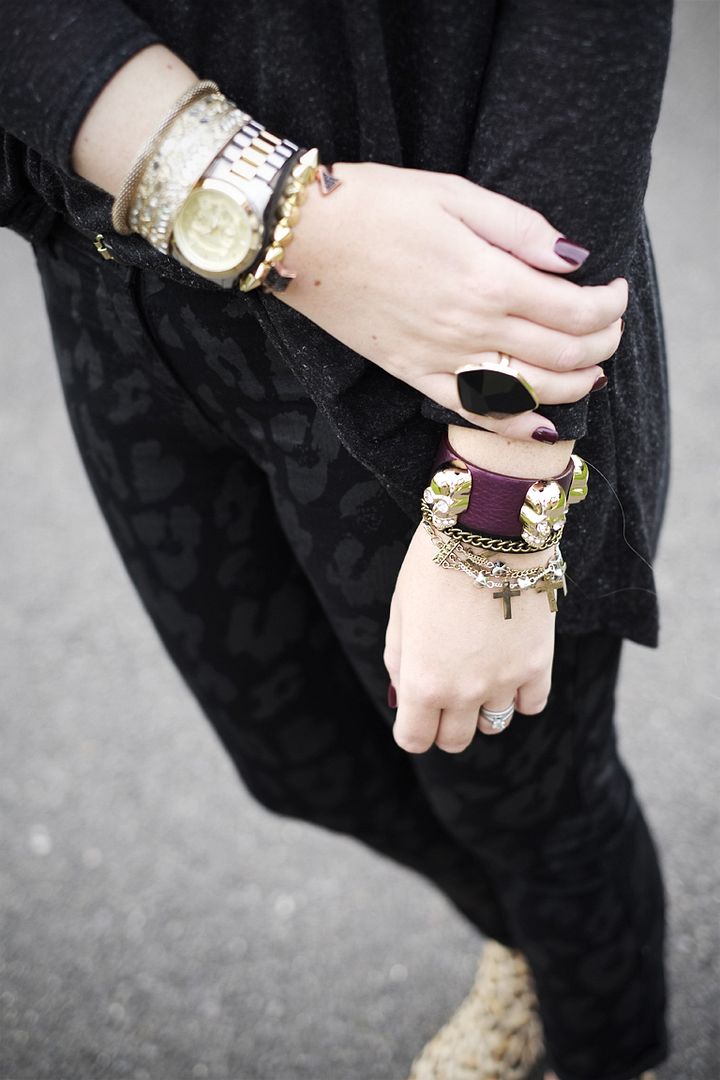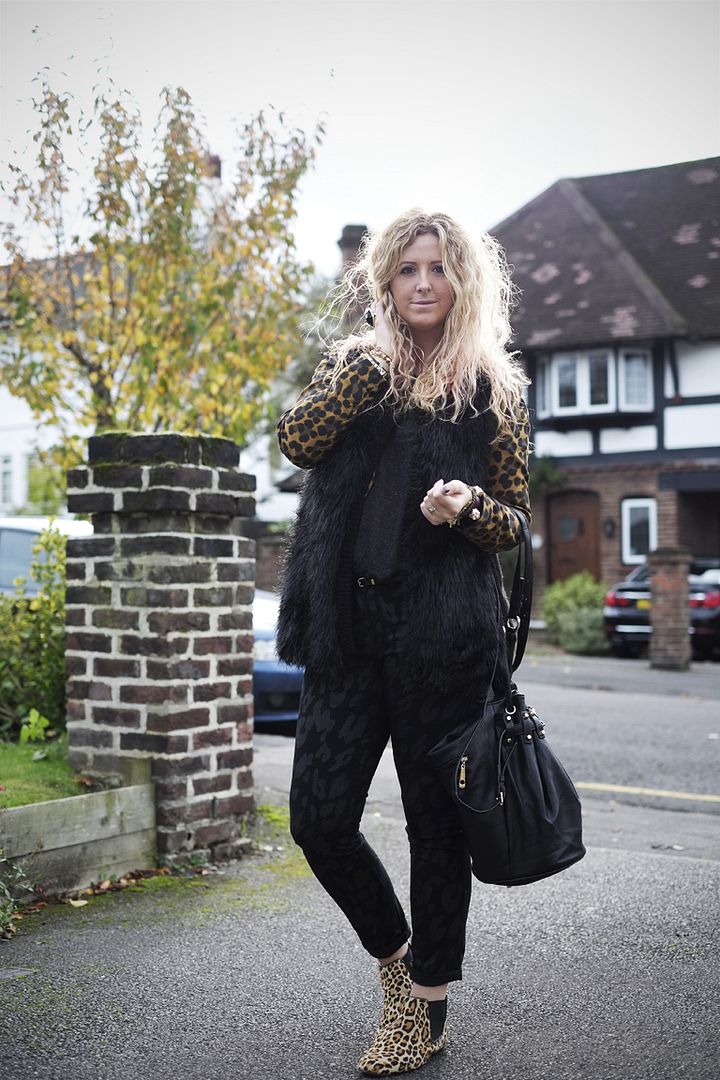 I Am Wearing :
Fur Gilet - H&M
Leopard Print Blazer - H&M
Black Top - Primark
Leopard Print Jeans - c/o F&F
Leopard Print Boots - TopShop
Bag - Goddiva
Necklace - Primark
Watch - Michael Kors
Bracelets - Mostly Ebay
Oh my gosh the weather is soooo windy at the moment it is almost impossible to take outfit pics without a face full of hair!

This is how most of my pics came out ....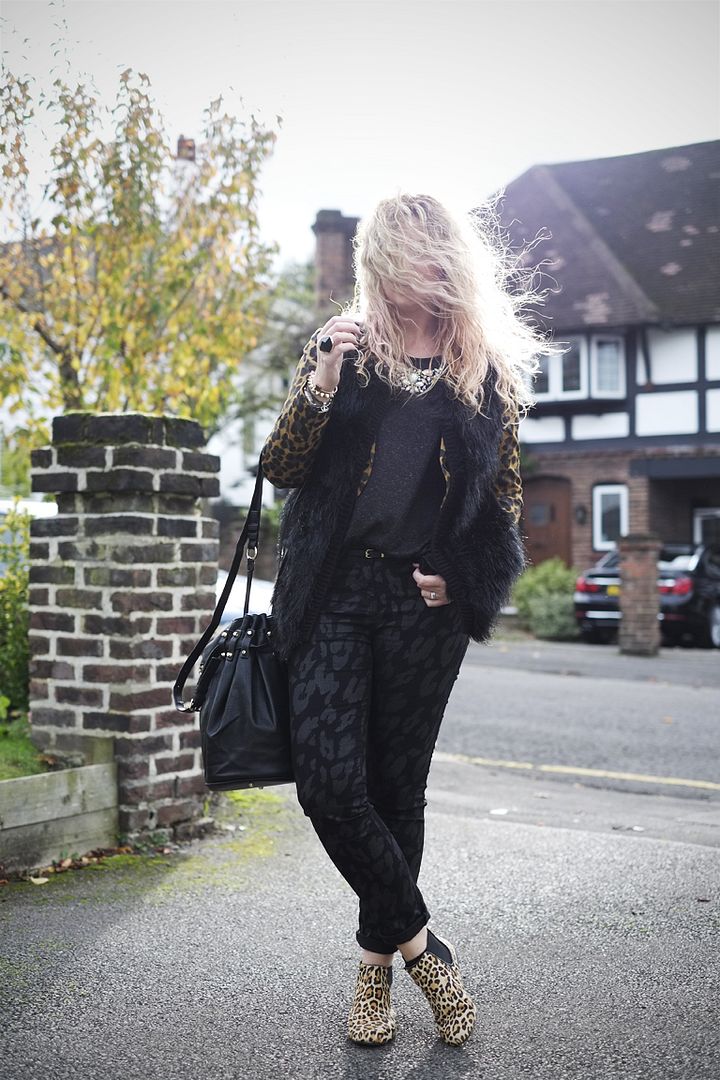 - some people think I look better like that!!!
Sometimes I can get carried away with my love of leopard print - this may possibly be one of those times! Although I did hold back on taking out my new leopard print bag too!!
I hope you guys are all having a great weekend! I have been doing a bit of shopping this weekend in Forever 21 and Primark! I love those stores, there are sooo many sparkly bits and boots that I need in my life! Think I might have gone a bit over board and somethings may need to be returned! I totally have a shopping problem!
In other good news I got my holiday visa for Australia NEXT MONTH - wow I cant believe its December NEXT MONTH! My life has flown by in a flurry of work, work, and work! I also just checked on the internet and TOTALLY didnt think about the injections I would need to have before we go to Malaysia - gotta call my Doctor on Monday and pray that the jabs will do there thing before we get there. ARRHHHH why do I leave everything soooooo late!!!
Happy Sunday beauties - I hope the weather is treating you well where ever you are!
MWAH