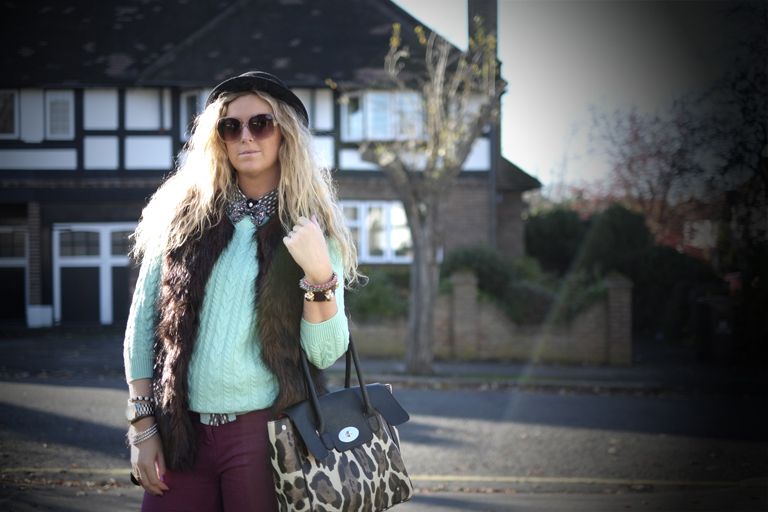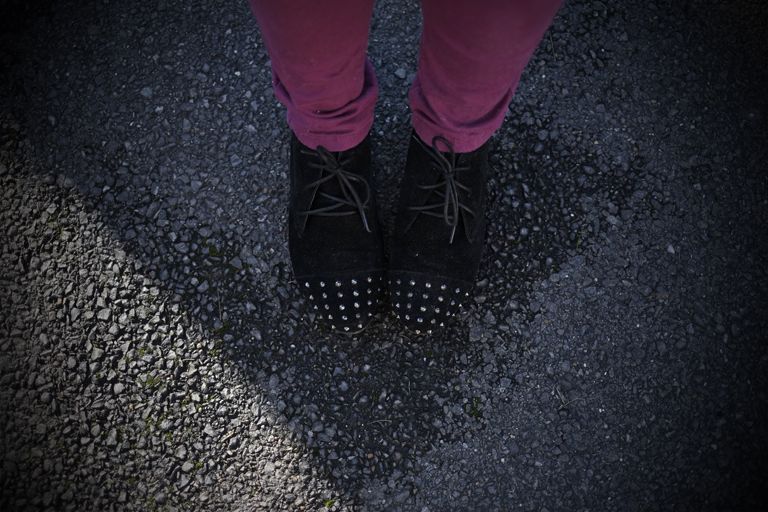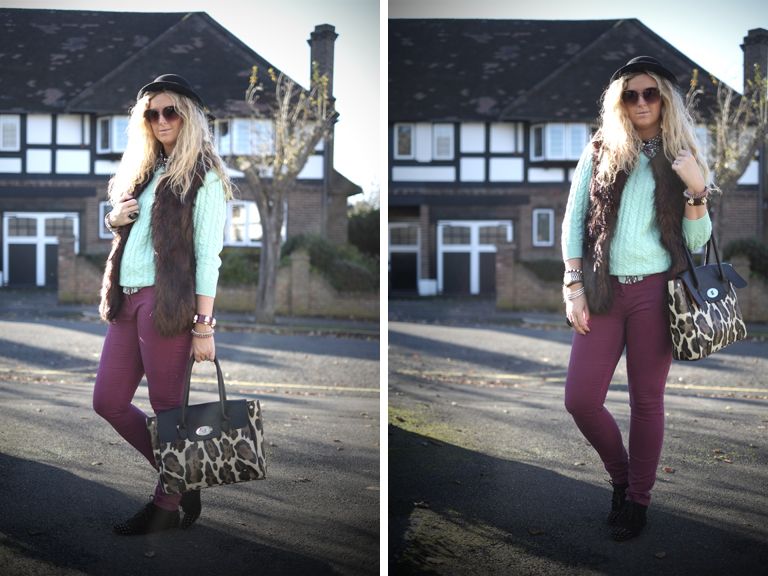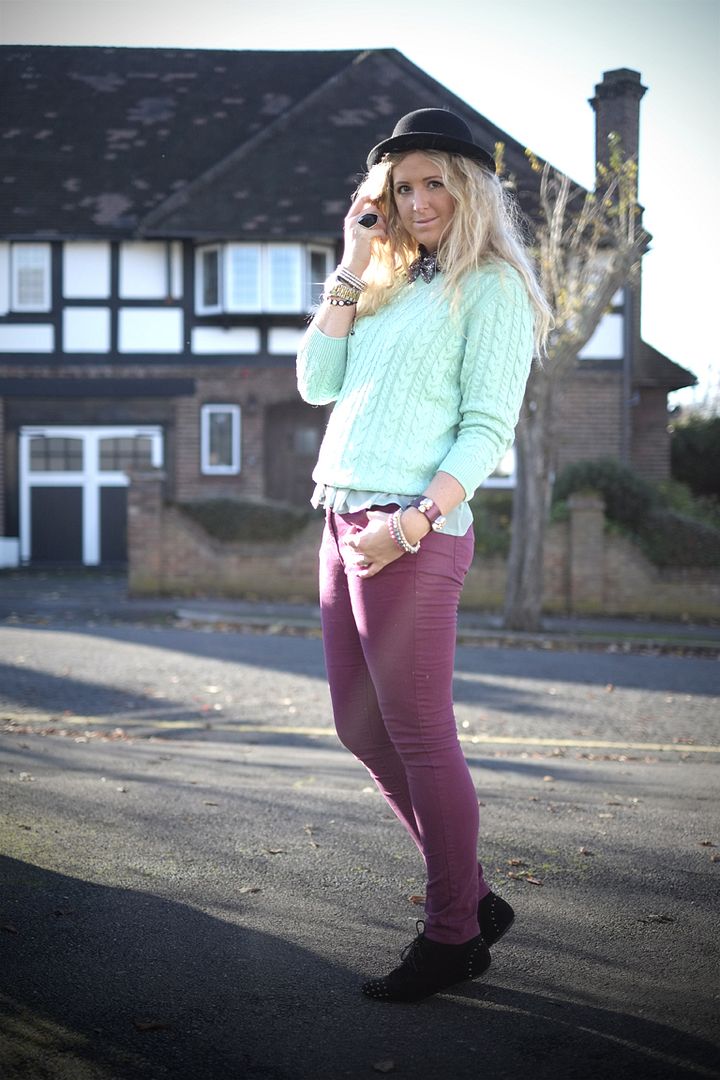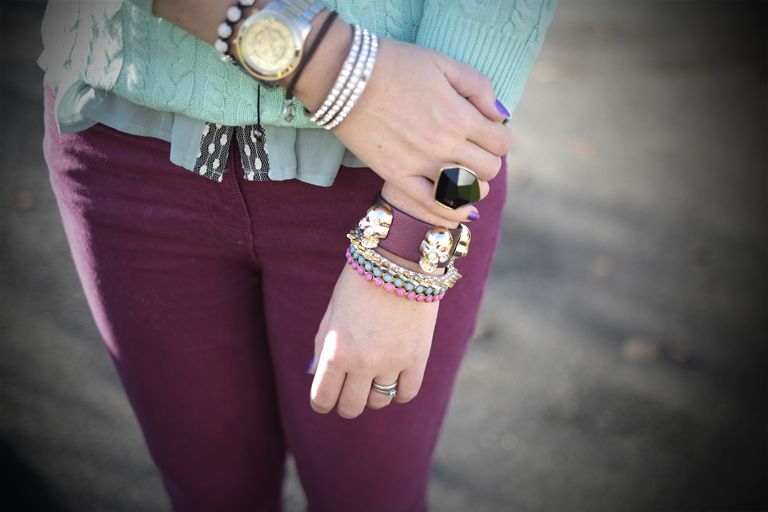 I Am Wearing :
Bowler Hat - H&M
Fur Gilet - c/o F&F
Pearl Buttoned Blouse - c/o Love Struck
Mint Sweater - H&M
Maroon Jeans - Matalan
Studded Boots - Primark
Leopard Print Bag - c/o F&F
Bracelets - Forever21 & Ebay
Watch - Michael Kors
Glitter Bow - Crown & Glory
I was lucky enough to have this cute little pearl detailed blouse sent to me by the fabulous people over at Love Struck, and I knew straight away that it would look perfect under my H&M sweater. I love a good bit of colour blocking and mixing this seasons biggest colour trend, maroon with last seasons biggest colour trend pastels worked perfectly!
To keep warm I popped on my new fur gilet - which I have been "popping" over everything lately!
And for that added bit of contrast I completed my look with my absolute bargain handbag of just £15 from F&F. It is a great size with plenty of room for all my crap, and a couple of inside pockets for phone, lipgloss etc, but the BEST bit is the bright red lining that is just to die for! I was stopped in the street TWICE with people asking where it was from on its first outing!! Nobody could believe it was a F&F at Tesco buy!! LOVE it when that happens!
Sorry I have been away from the blog for the past week - I have been sick ( awwwwww poor me), but really poor me - I was chuckin my guts up for 4 days straight - it was something else! Also it meant that I missed a whole load of press days which was such a bummer.
Any ways for those of you who care - I am feeling much better now! YAY!
Hope you have all had a sick-free and fabulous weekend and are ready to skip your way through to the next one!
I know it is ONLY Tuesday but bring on the weekend! - I missed my last one as my head was down the loo!
Big Love