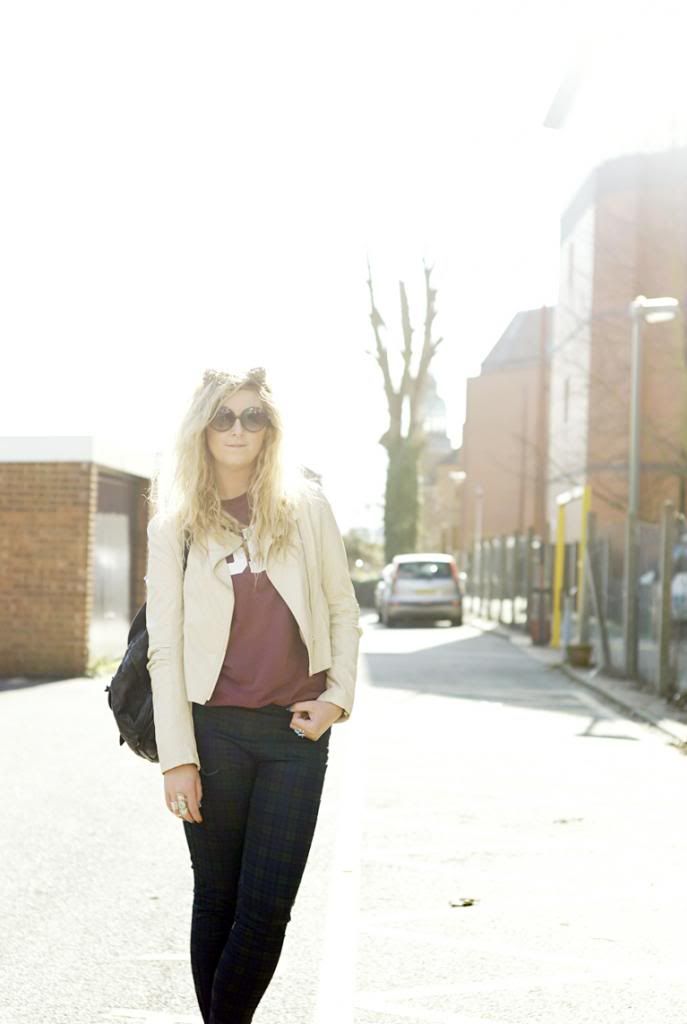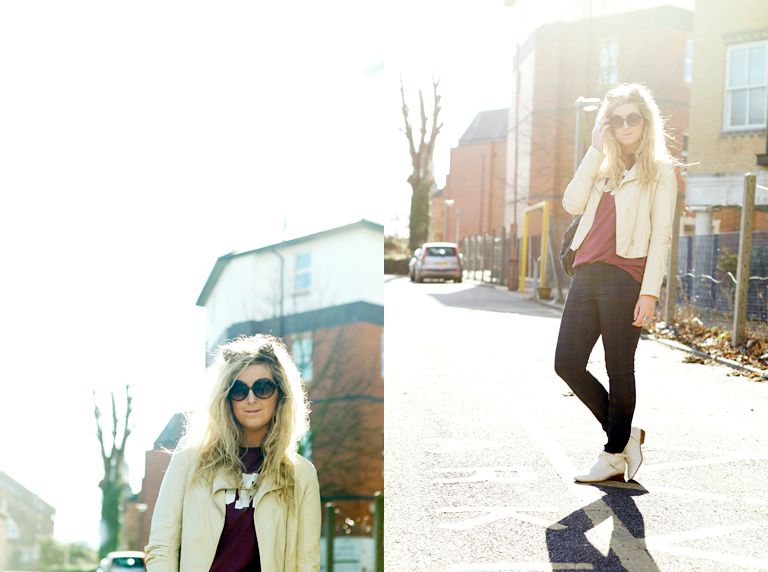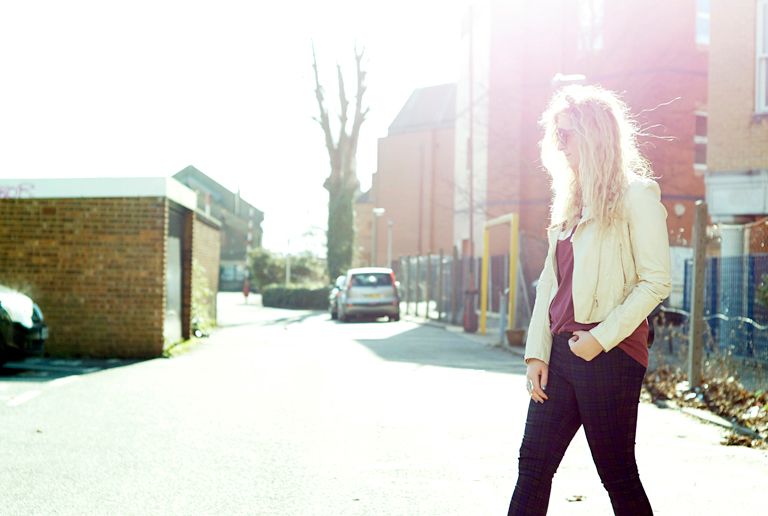 I Am Wearing :
Cream Leather Biker Jacket - St Johns Market Liverpool
Dork T-Shirt - Primark
Tartan Trousers - Uniqlo
Cream Studded Boots - Matalan
Leather Backpack - Vintage
Studded Cat Ears - Topshop
Round Sunglasses - H&M
I have been crushing on the Topshop "GEEK" t-shirts for yonkers now and was thinking about getting one when i stumbled across this DORK tee in Primark. As SOON as I saw it i knew it was the shirt for me! I am WAY more of a dork than a geek!!!
I popped into Primark again this weekend and they have heaps of new slogan t-shirts in fab summer sorbet colours - not sure i need another one but if you have been thinking about getting one then it is well worth a nosey round your local Primark!
I have been to ANOTHER 2 birthday parties this weekend - all of a sudden my life seems to have gotten busy again and my wardrobe is now sprawled out all over the house as a result!!
I need to start planning outfits in advance of nights out instead of an hour before I am due to leave the house!
Do you decide what you are wearing just before or leave the house like me or do you have a brilliant tip on how I can be more organised???
Let me know please - I need help!
Hope y'all are enjoying what is left of your weekend.
Mucho Love
xoxo