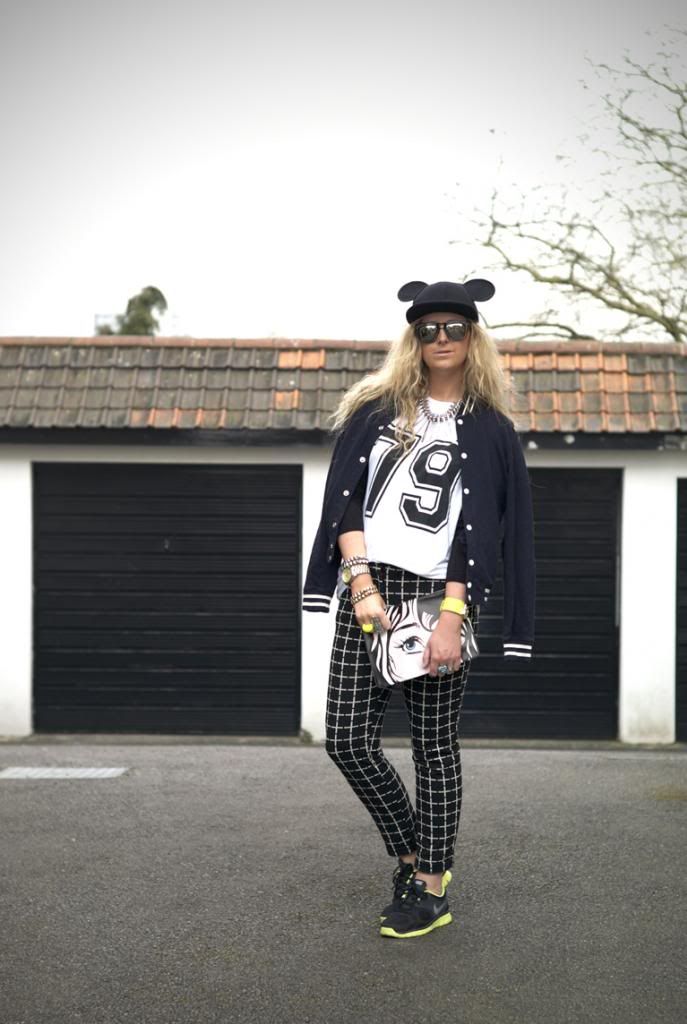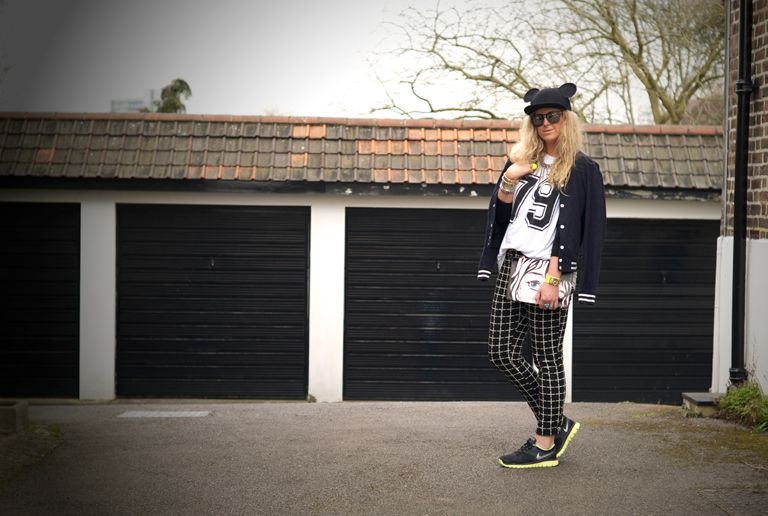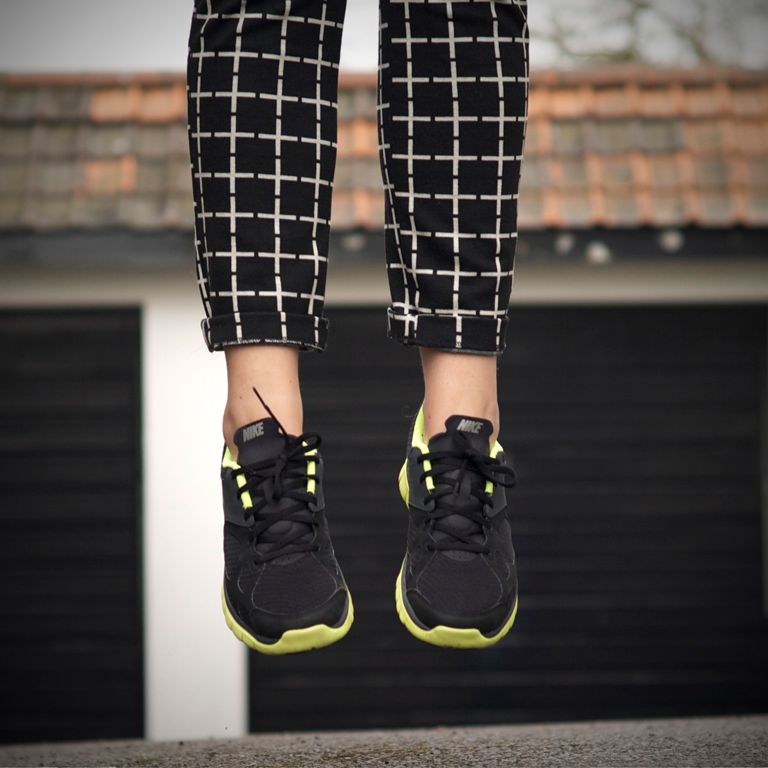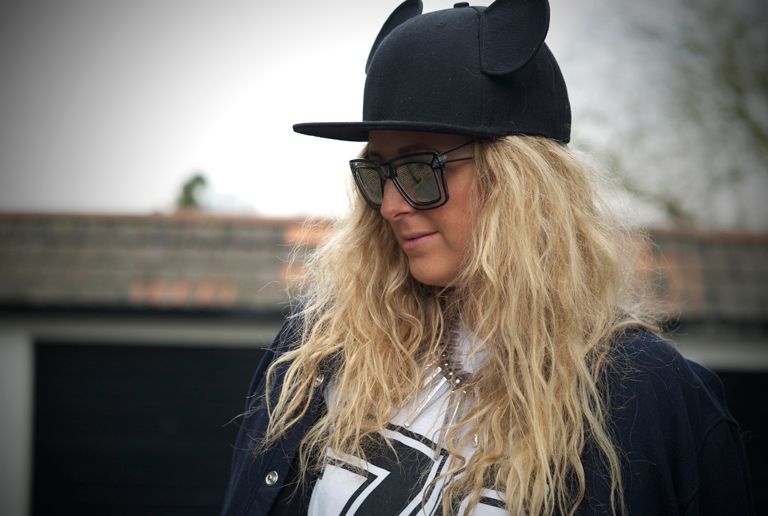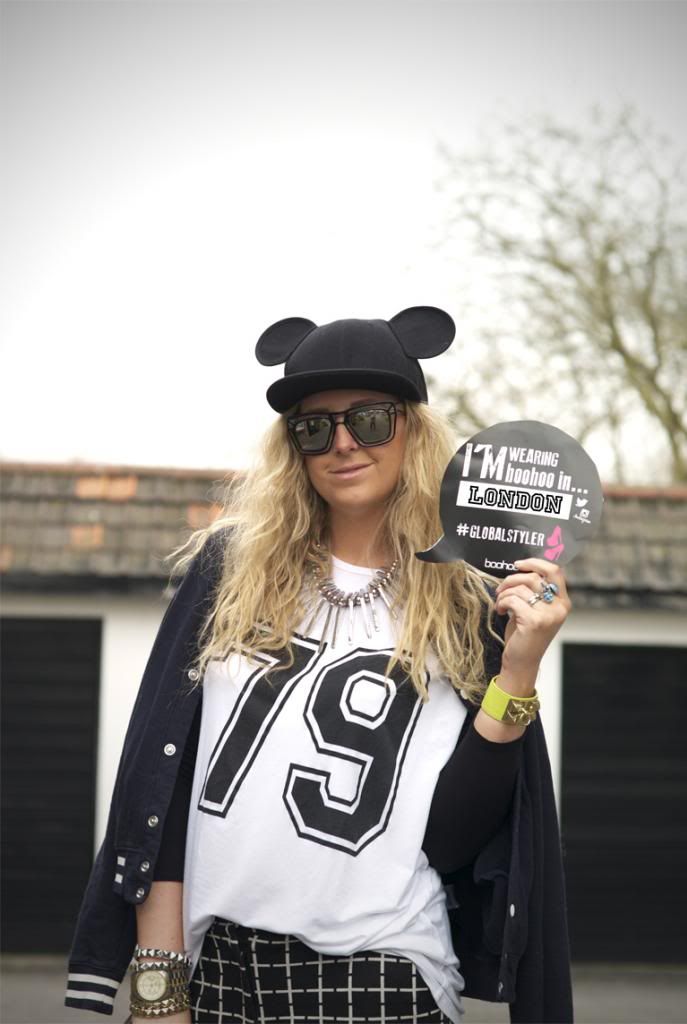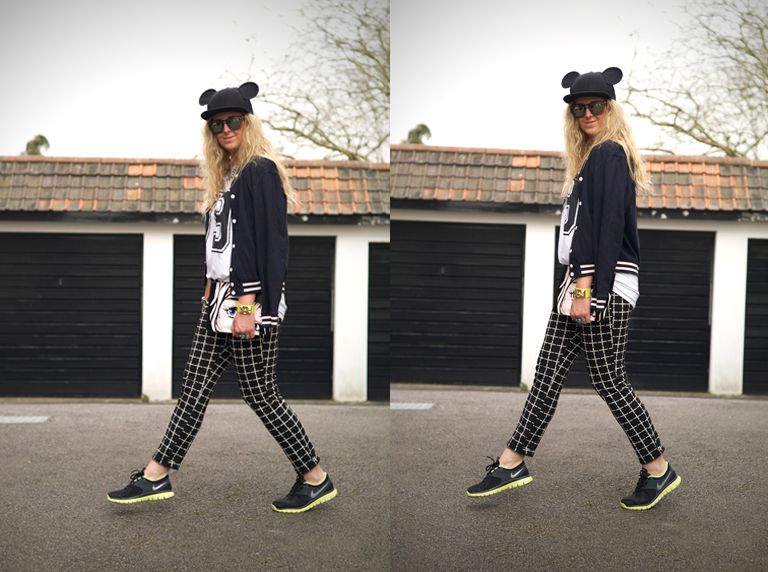 I Am Wearing :
Mickey Mouse Ears Cap - Ebay
Varsity Tee - BooHoo
Varsity Jacket - Asos Via Charity Shop
Checked Trousers - Asos
Neon Nike Trainers - Sports Direct
Silver Necklace - China Doll Boutique
Pop Art Clutch - NewLook
Sunglasses - c/o An Outfit
Neon Cuff - Diva
On my way home the other day I saw this super stylish girl waitin for the train at my station and she was wearing an AWESOME black baseball cap with silver horns, I rushed home to search ebay for that hat. Whilst surfing ebay I came across this "mickey ears" cap and knew immediately that it HAD to be mine!
The auction ended whilst I was at a party last Saturday night - like a true ebay professional I was hauled up in the corner with the best 3G connection phone and bidding finger on one had and champagne in the other! There is something quiet special about celebrating and ebay win with a glass of the good stuff!!
I still havent found the sliver horned baseball cap - if you come across one on your travels could you please let me know where I can get it!!
I am also LOVING my new check trousers from Asos - they are such a good fit and the fabric is just gorgeous!
Not to mention my New Look pop art clutch!! It was SUCH a bargain at only £9.99. I did a pretty big shop at New Look last week, I am SO impressed with their recent collections - they have stepped up their game and are making quite a dent in my bank account!!!
Big Love