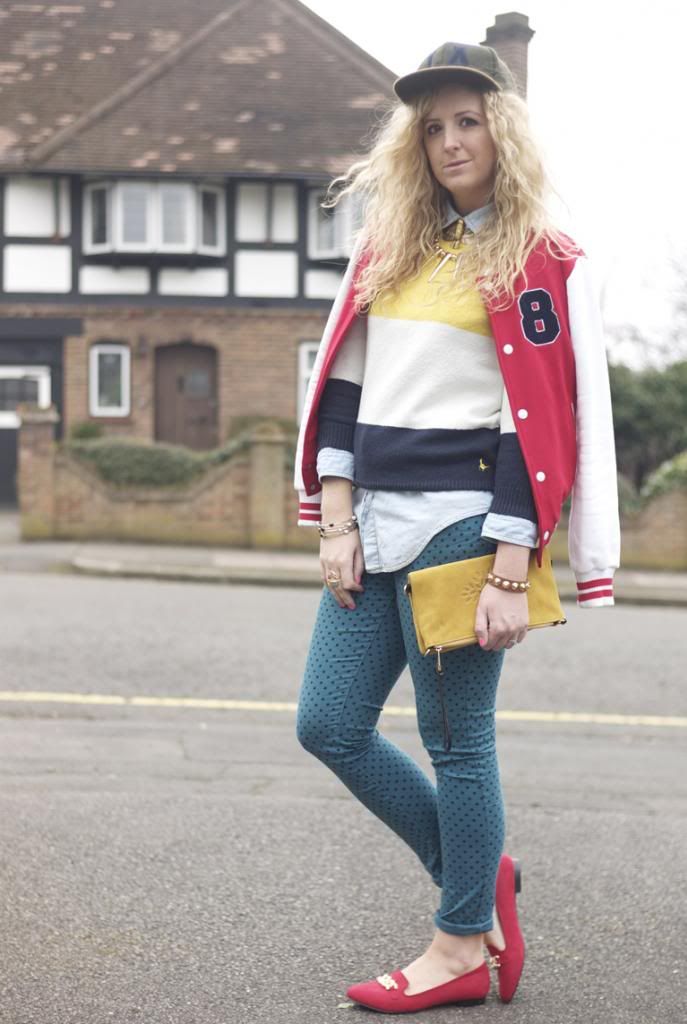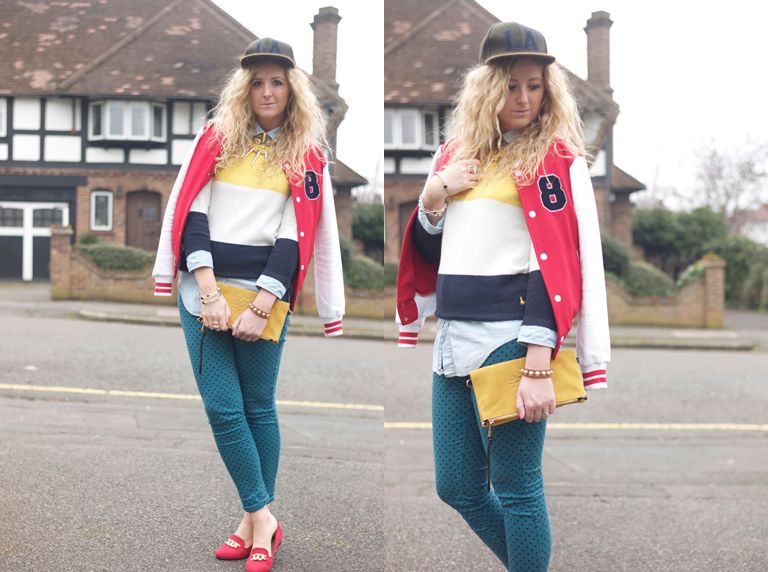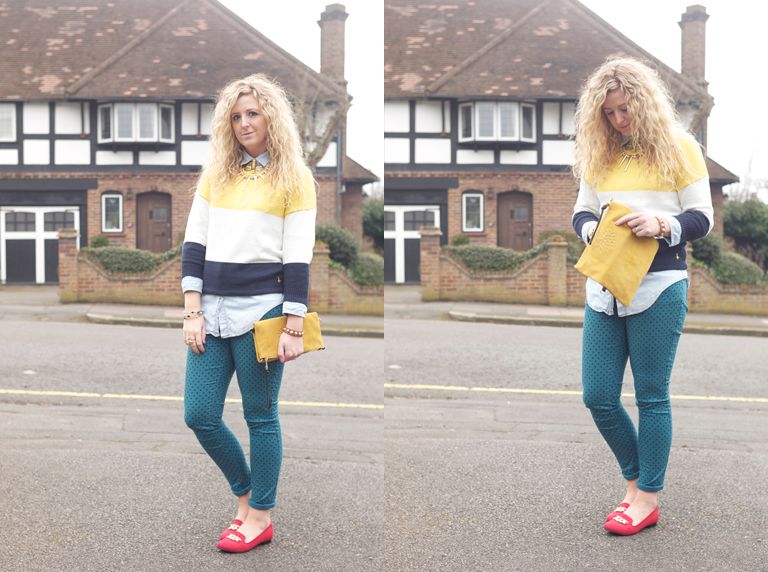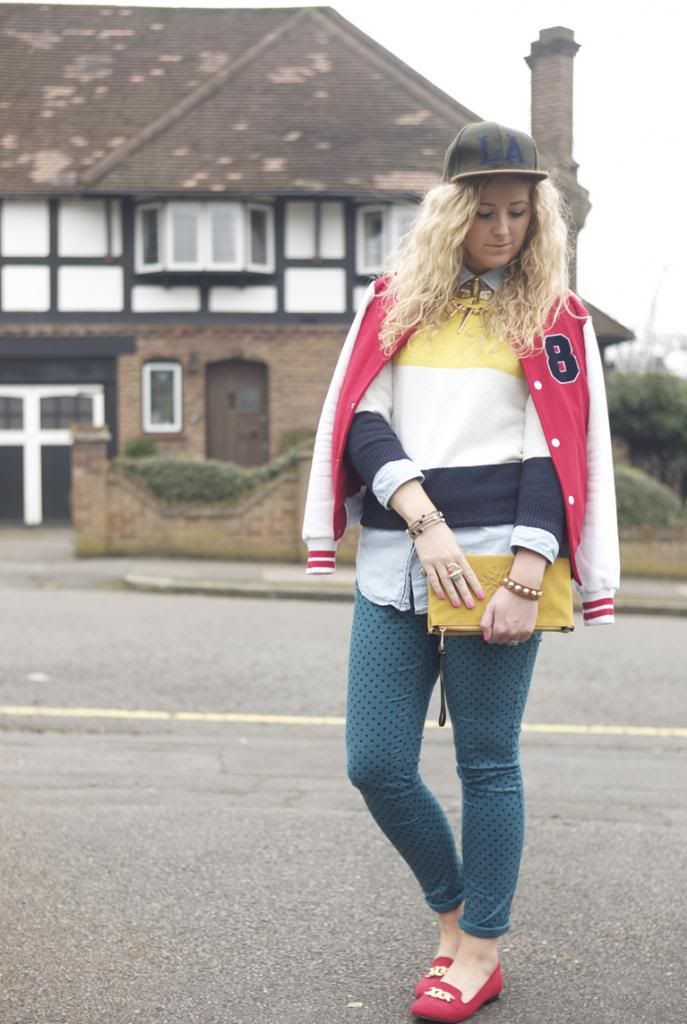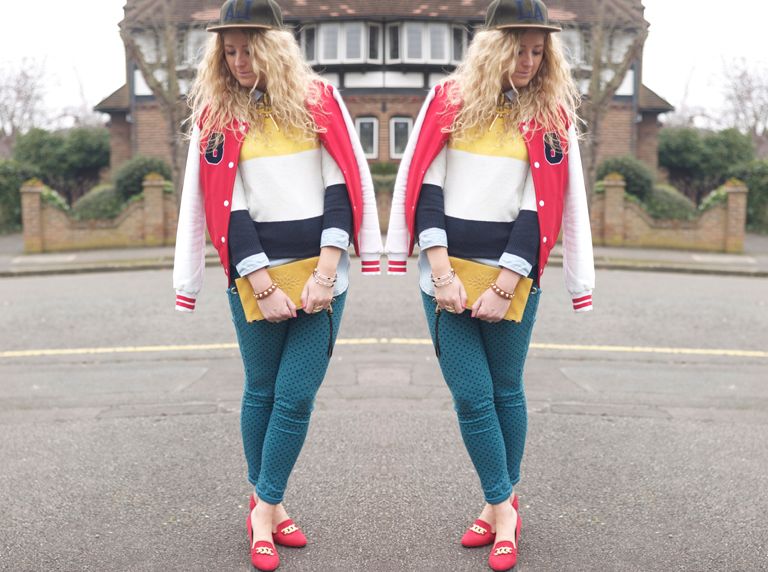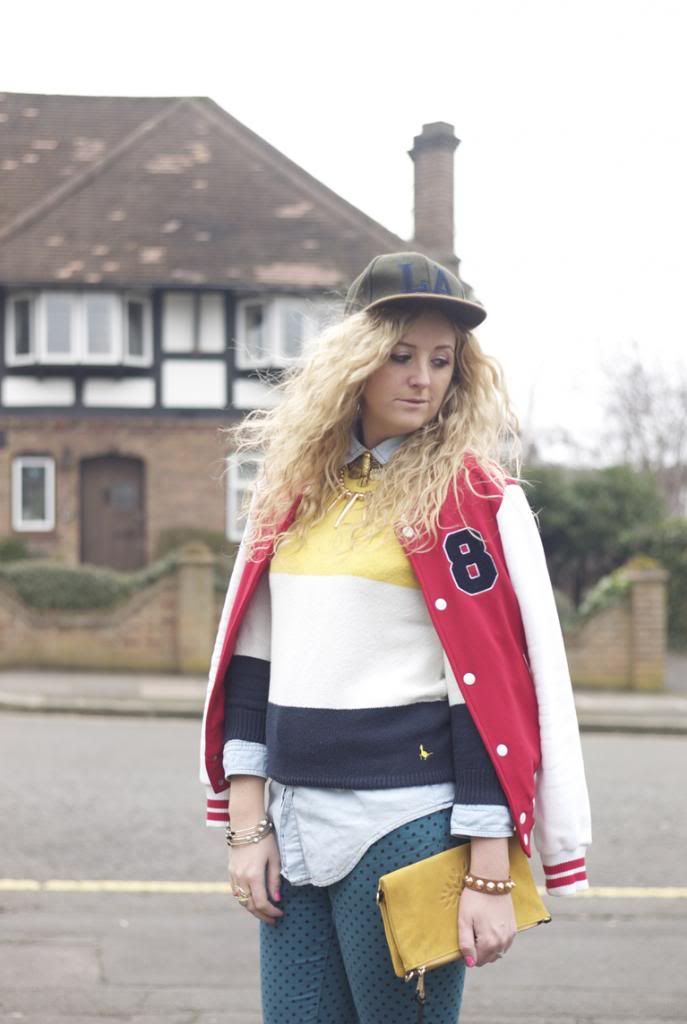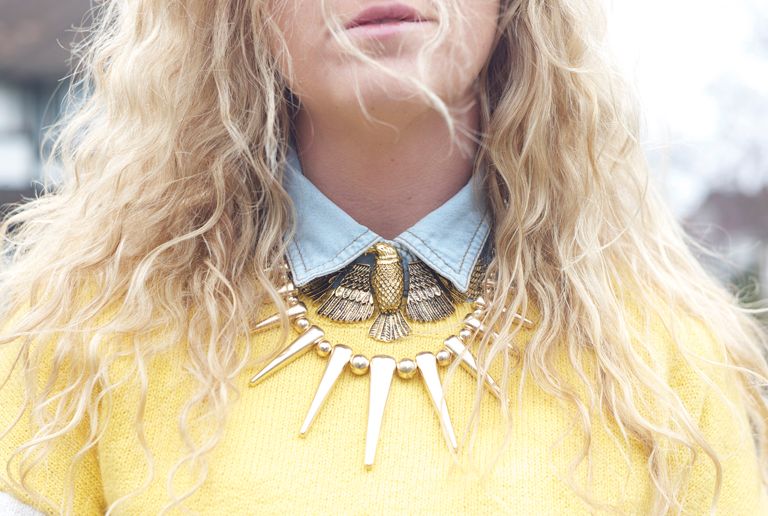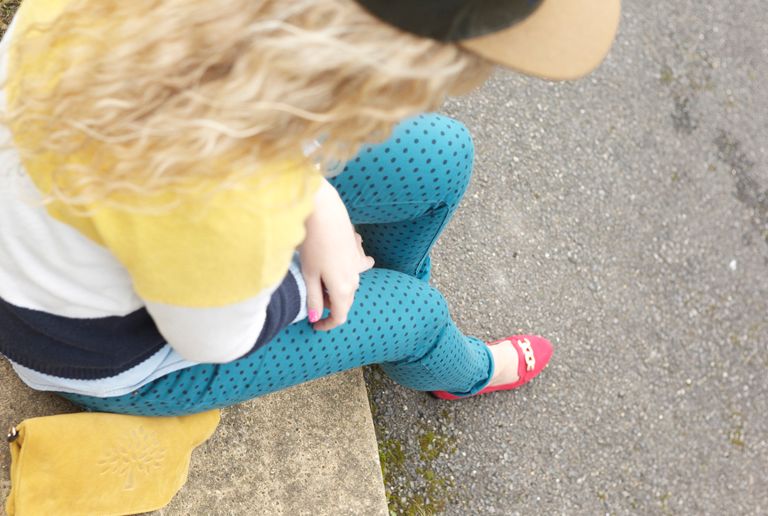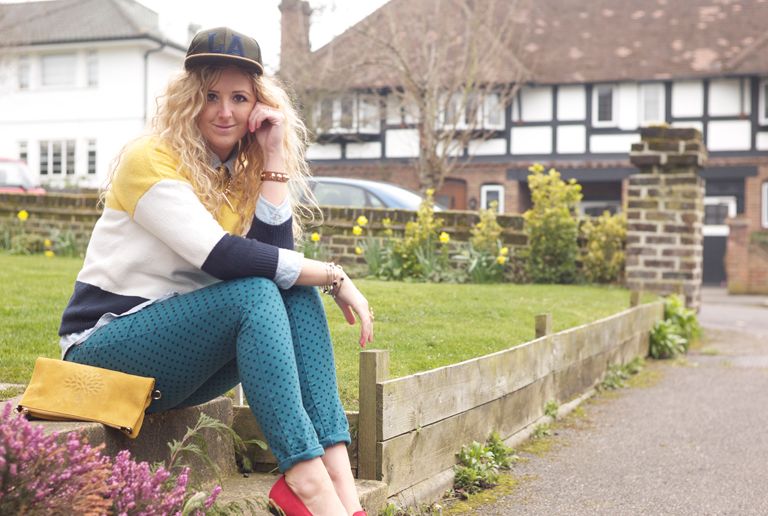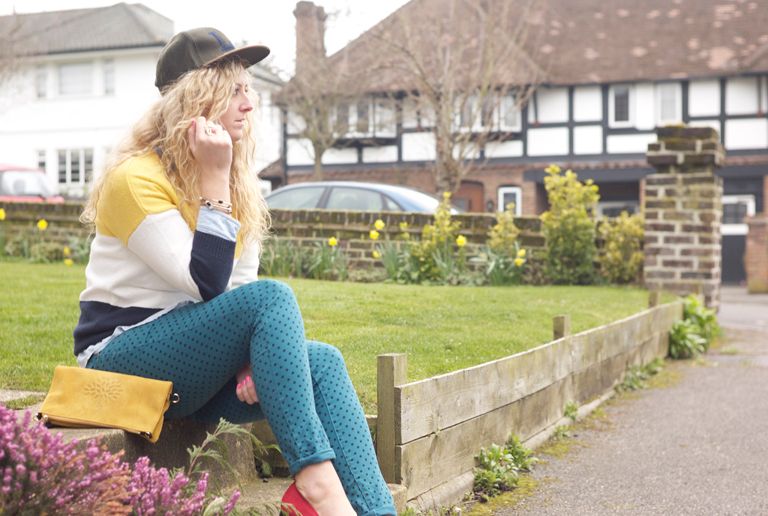 I Am Wearing :
LA Snapback - Primark Mens
Striped Sweater - c/o Jack Wills
Denim Shirt - Primark
Spotty Jeans - Matalan
Red Varsity Jacket - Primark Mens
Red Flats - River Island
Clutch - Mulberry (Christmas present)
Spiked Necklace - Primark
Eagle Necklace - c/o Bohemian Collective (now on sale)
Finally I got to use my Mulberry clutch that I got for Christmas from gorgeous cousin Debbie, because of the colour and fabric it lends itself to casual day wear more easily than evening wear. I do love a good day clutch - not very practical if your out shopping but if your just chilling in town hitting the museums and cafes then its a perfect way to add something a little different to your outfit. And God knows I like to be different!!
Also - how freakin awesome is my new LA felt snapback from Primark mens? It was like £4 and I did a little dance when I found it! Primark has been good to me this month - check out my Instagram (@rainbowsnfairyd) for my lastest BARGAIN from Primark!
Wanna win my sweater?
Here is how you can get your hands on your own Jack Wills spring collection jumper :
Visit the Jack Wills
#Greenshoots Pinterest board
and simply repin, with a short comment on why you like the item, to win it! - there are heaps of pieces from their Spring collection to choose, so if you dont fancy my sweater, pin something else!!! - GOOD LUCK!