These are some of my favourite pieces from the collection

Already I LOVE the sunglasses!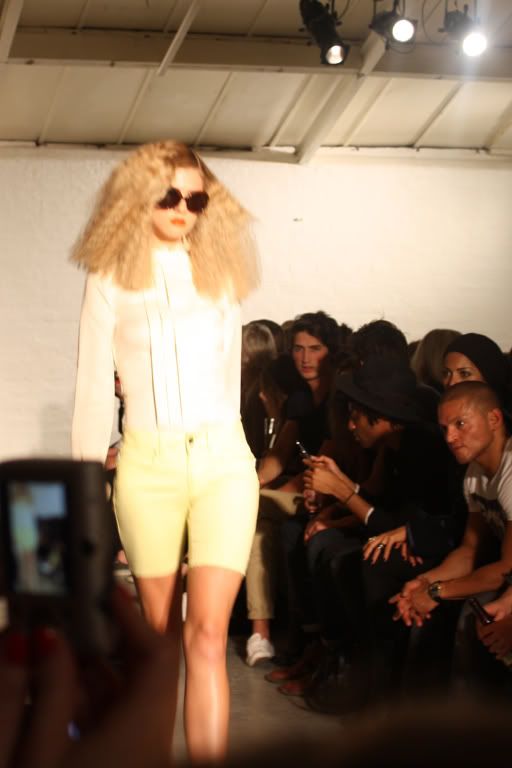 This dress is a fabulous colour and cut!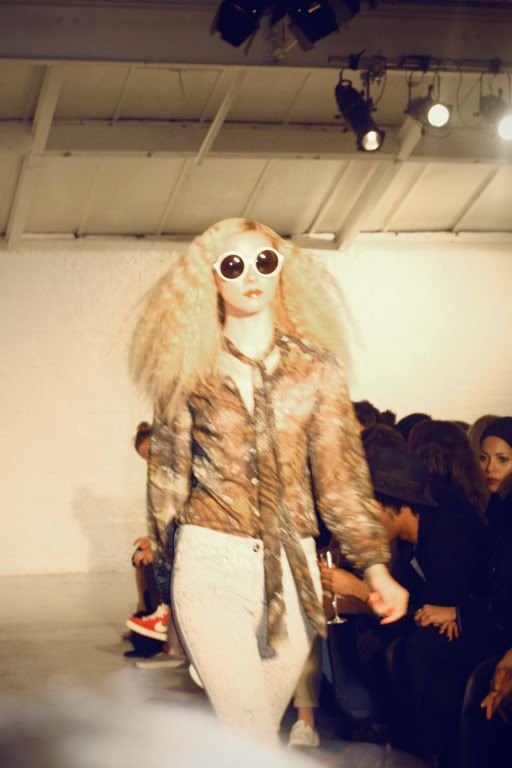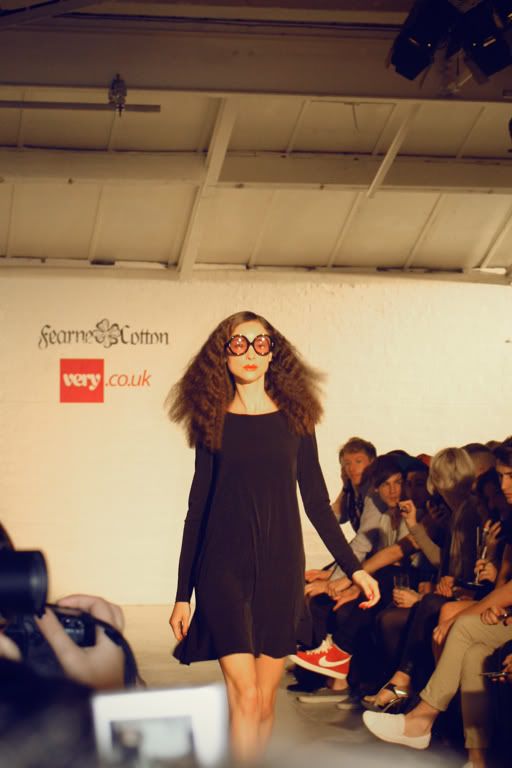 Heart this jumper! ... Heart lol I am sooo funny!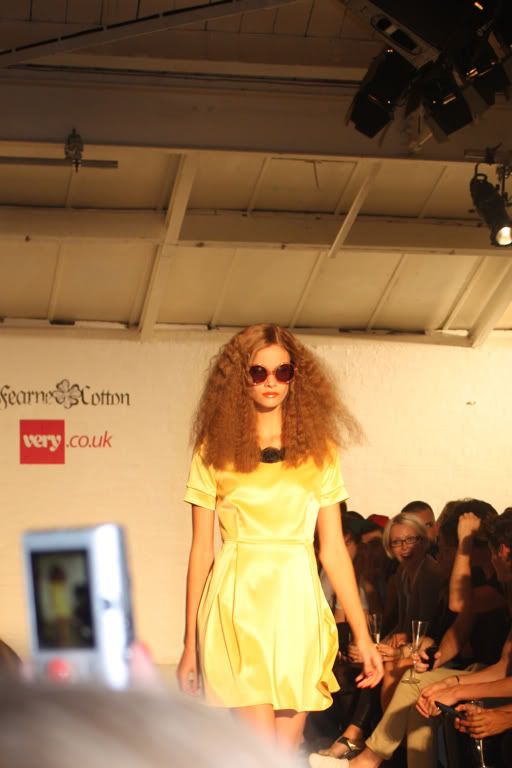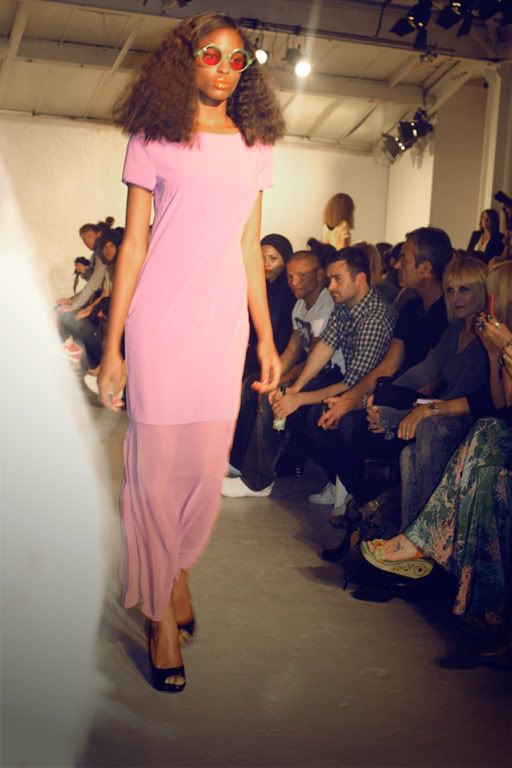 This was the dress Fearne wore for the press ... looked fab on her! see this Look pic.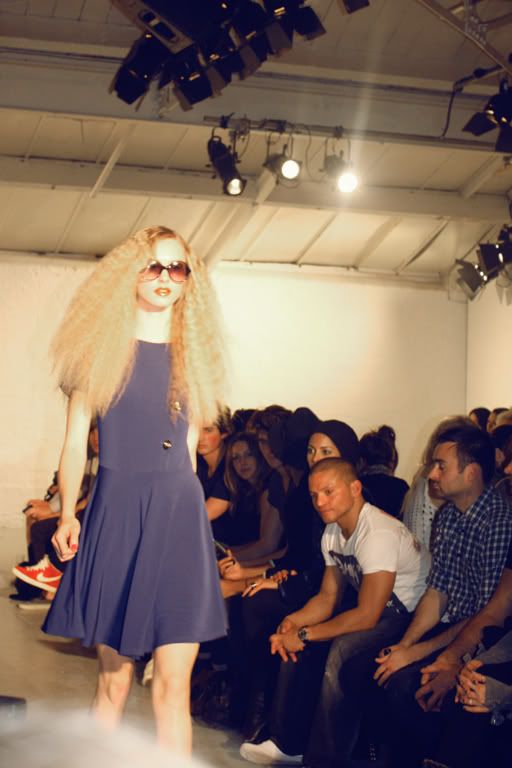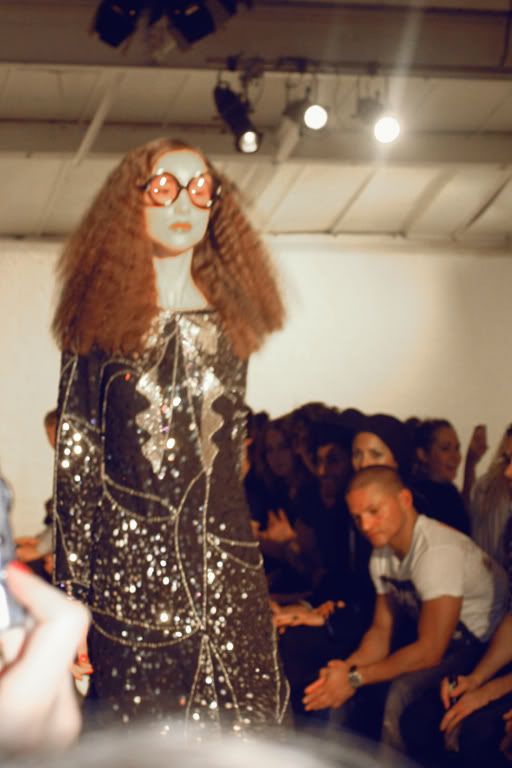 This dress was stunning but my pic doesn't quiet do it justice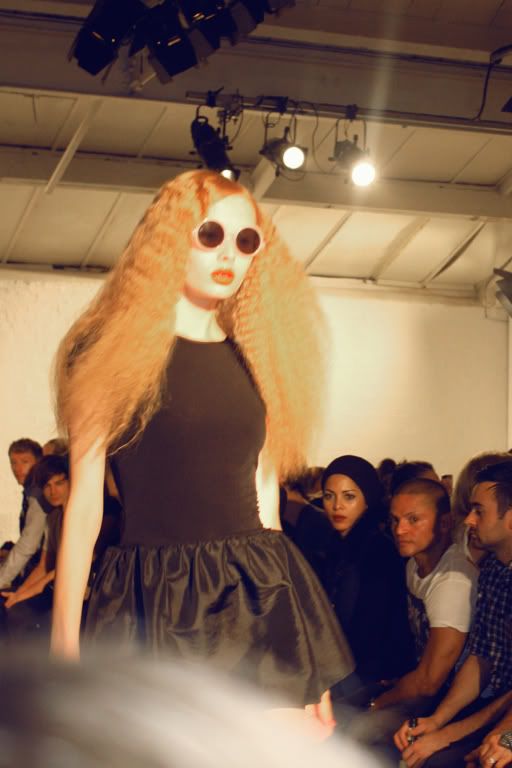 Love those gloves!



This was stunning!! WANT




Lois & Laura looking GORGEOUS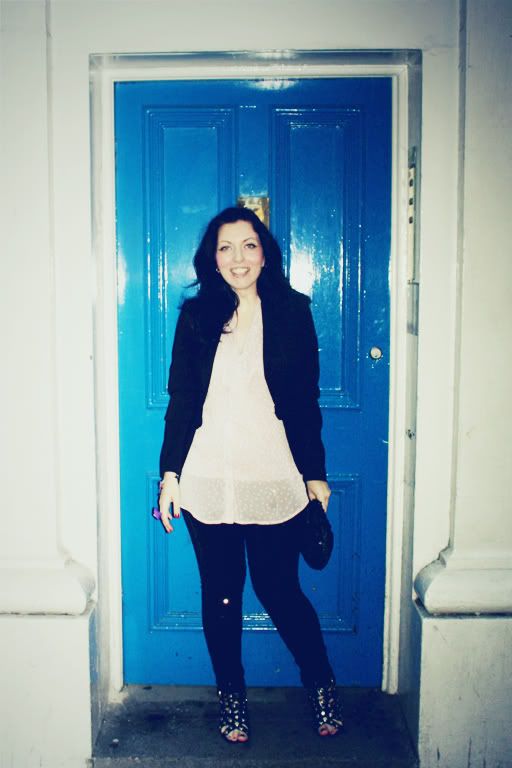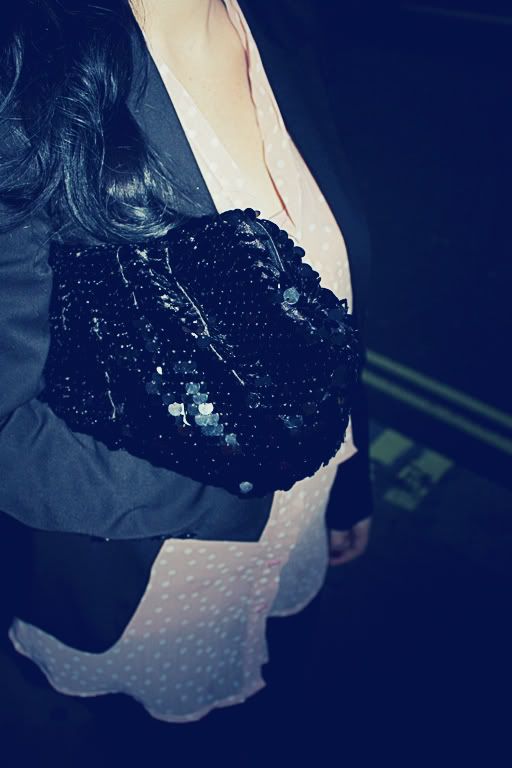 Fab bag huh!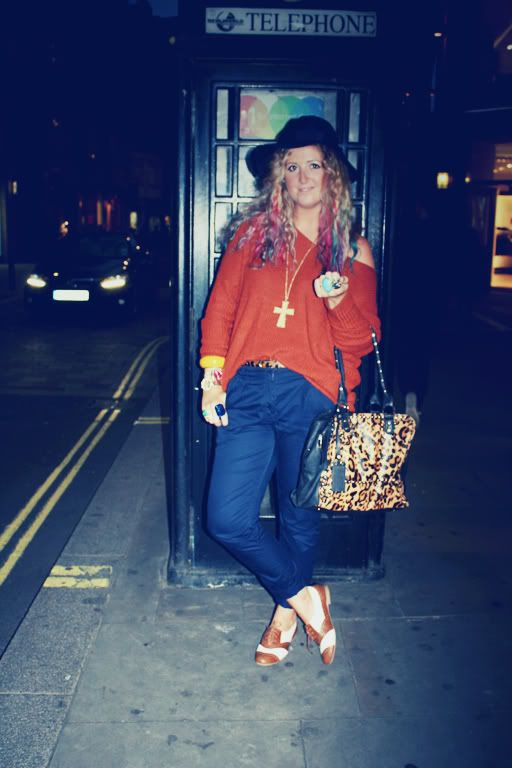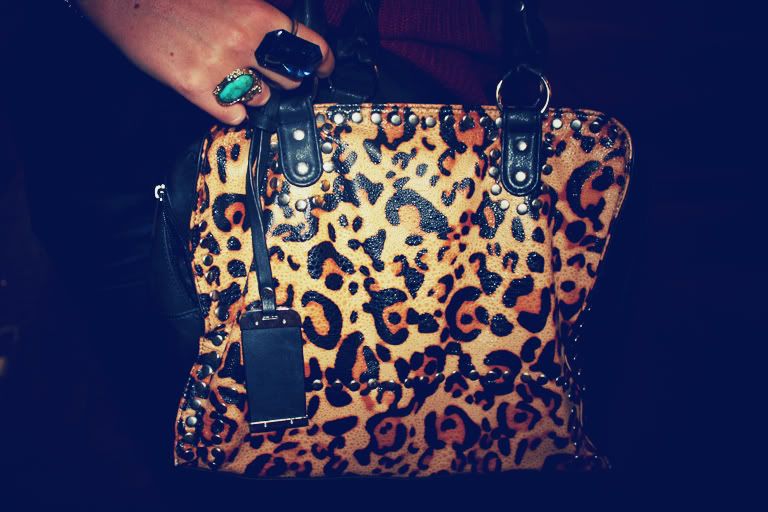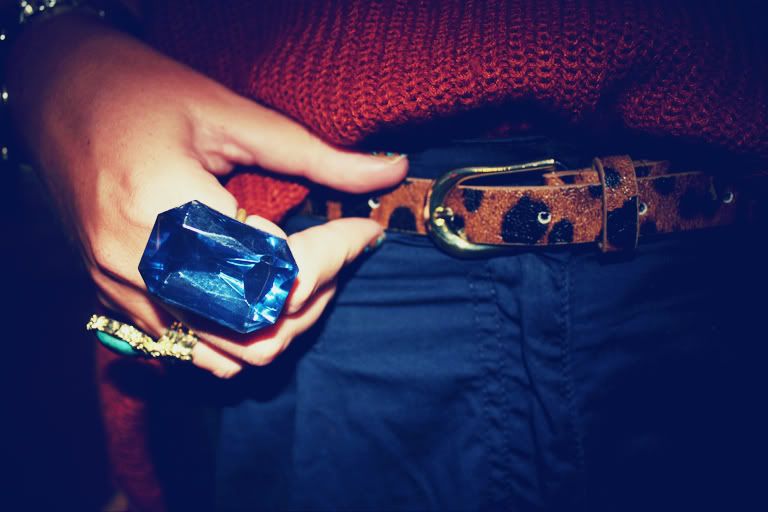 My Outfit :
Hat - TK Maxx
Rust Jumper - Bought in Spain
Navy Chinos - H&M
Leopard Print Belt - Dorothy Perkins
Brogues - Primark
Bag - St Johns Market Liverpool
Rings - Asos, Spain, Topshop, Frassy
Watches - River Island
Bangle - Primark
Cross Necklace - Forever 21
When I arrived to the venue there was a whole HEAP of papz at the door, I was like "erm I think I am at the wrong door", then this AMAZINGLY dress platinum spiky haired blonde popped out of a tinted windowed car, and asked if I was going in and did we want to go in together because she was nervous! .... Yes pelase hold my hand
So walking past the papz was not that hard they were all too busy recounting stories of fashion week to each other anyways!
Inside I met the lovely Laura from thats so yesterday, my date for the night! The cosmos and canapes were flowing in a white walled room illuminated by pink up lighters. VERY pink and quiet hot in there too!
If there is anything that I have learnt from my recent "catwalk show" experiences it is that they are all very HOT, not helpful if you are trying to look on trend in the latest AW jumpers and felt hats! DOH
There were heaps of celebs to spot including my girl crush Whitney-Eve Port, Laura got a fab pic of her here.
The catwalk commenced and the music was played by a female DJ (girl power), and we were sitting FRONT ROW darling!! Laura had bumped into Lois (fabulous name right?) from bunnipunch.com, this girl is not only lovely but has has some pretty great connections too!
Fearne's collection was lovely (as you can see), some killer maxi dresses in there and some really well tailored easy to wear pieces too. Perfect for the VERY customers. I REALLY want a pair of those amazing sunglasses and those super long leather gloves ... will look awesome under a cape in winter!!
Great time had over all, sorry my pics are not up to my usual standard think I need a better flash and another SLR lesson from hubby (I will listen this time).
LOVE & PEACE
xoxo Clare Astra xoxo