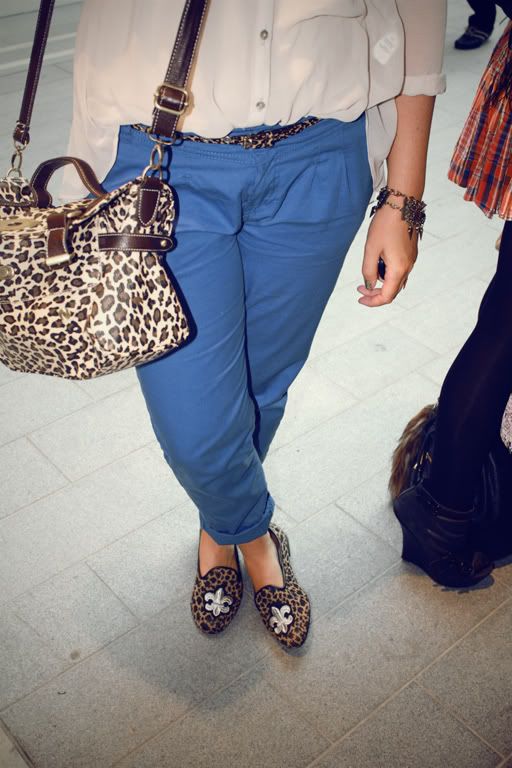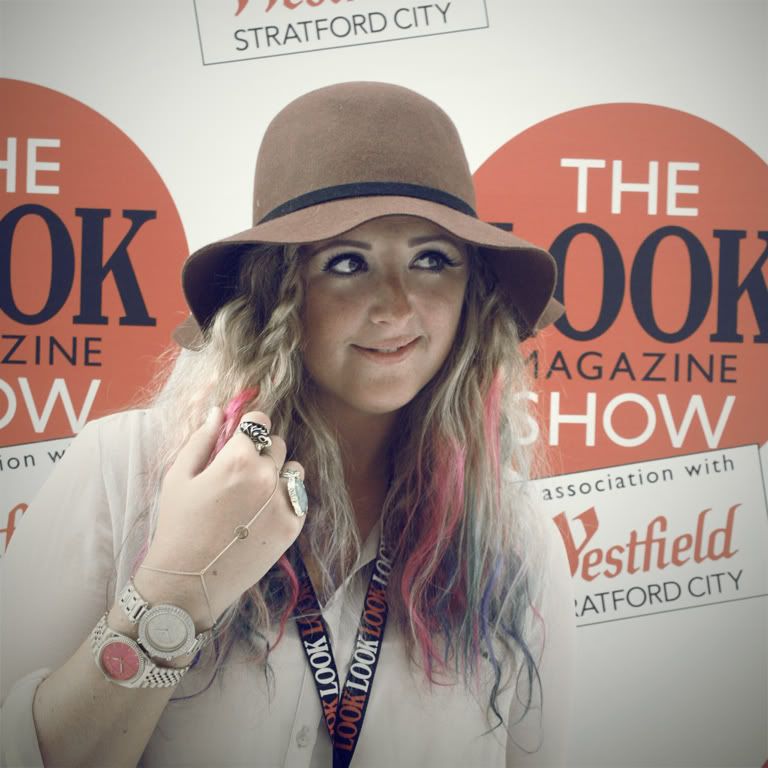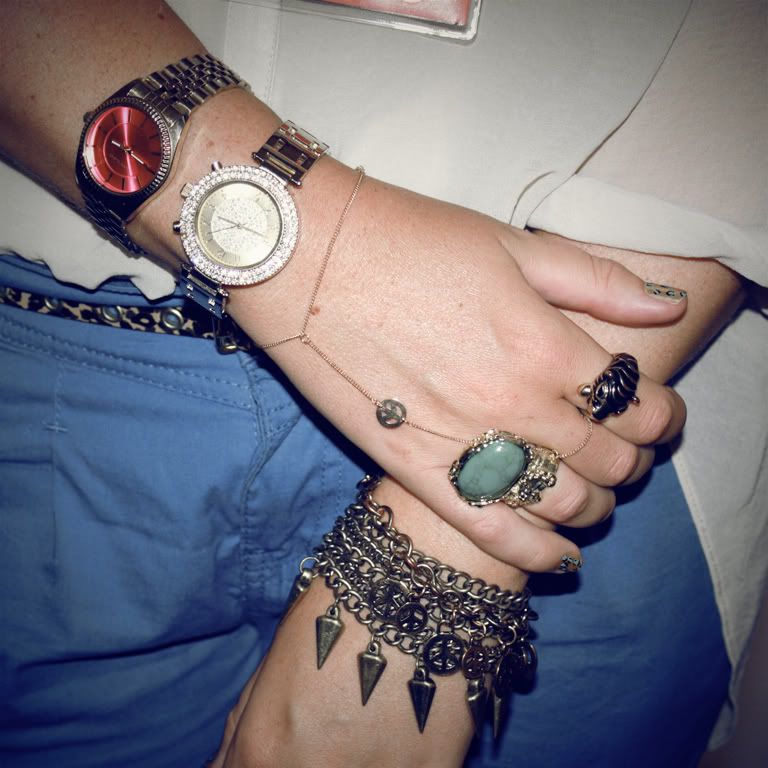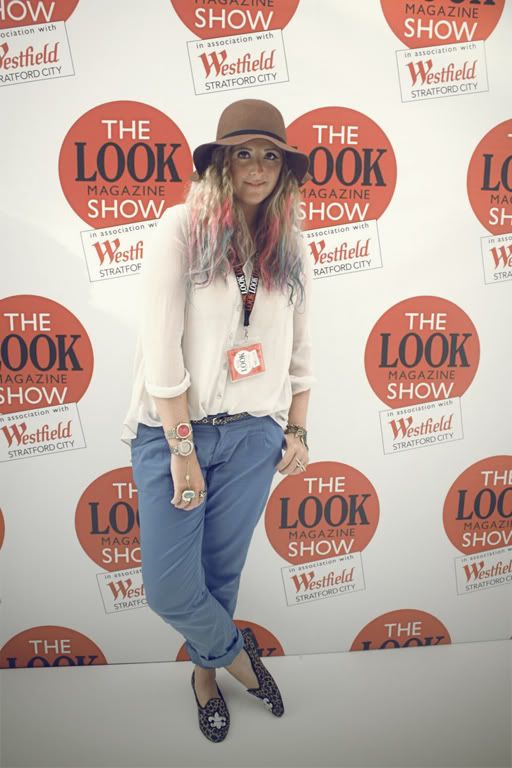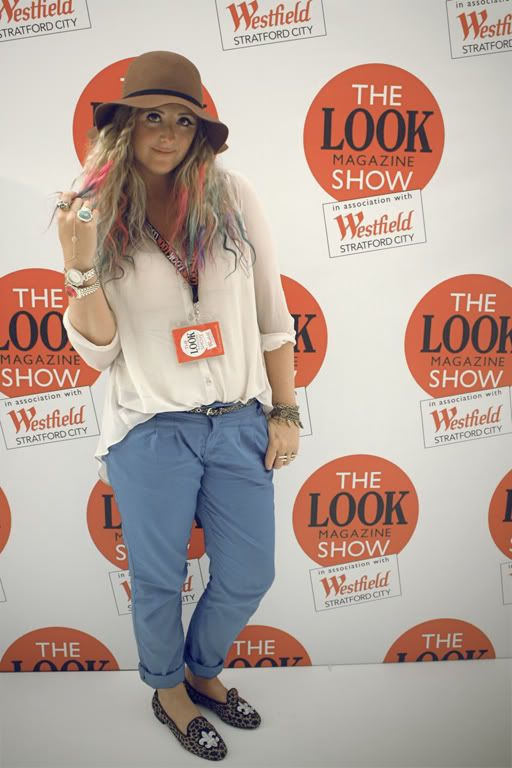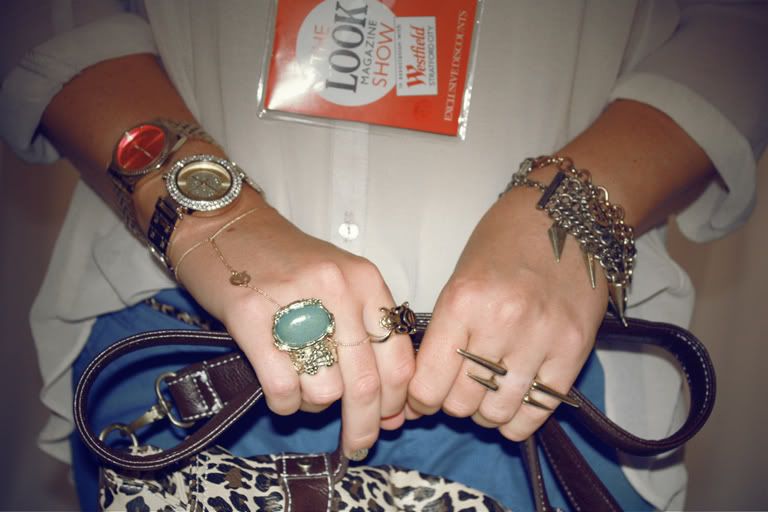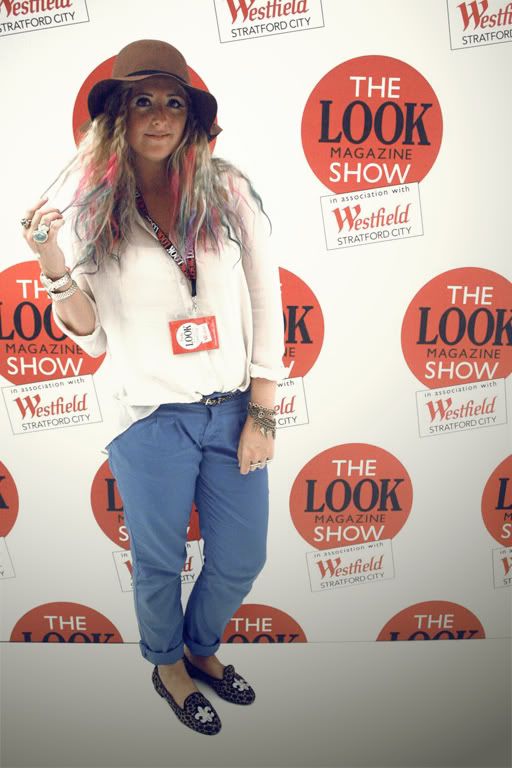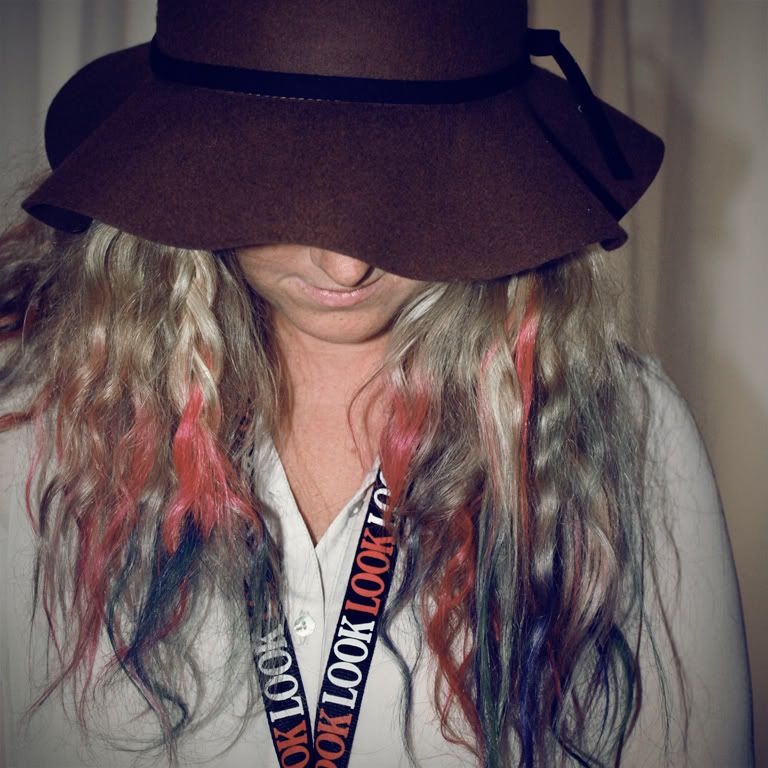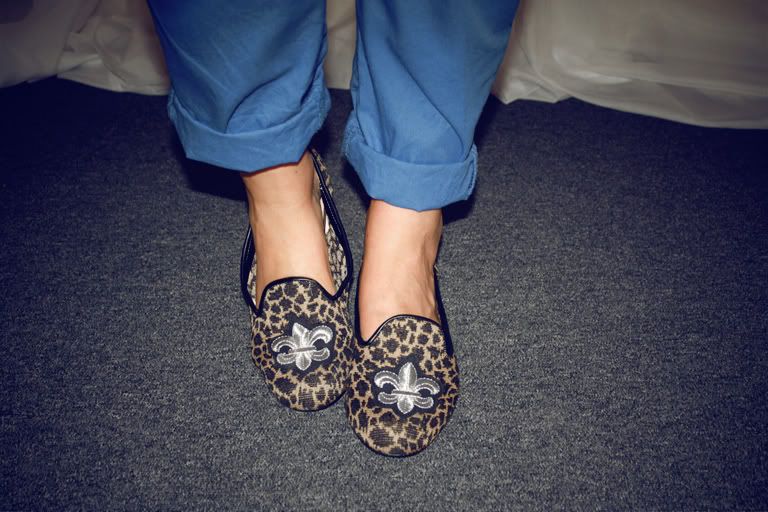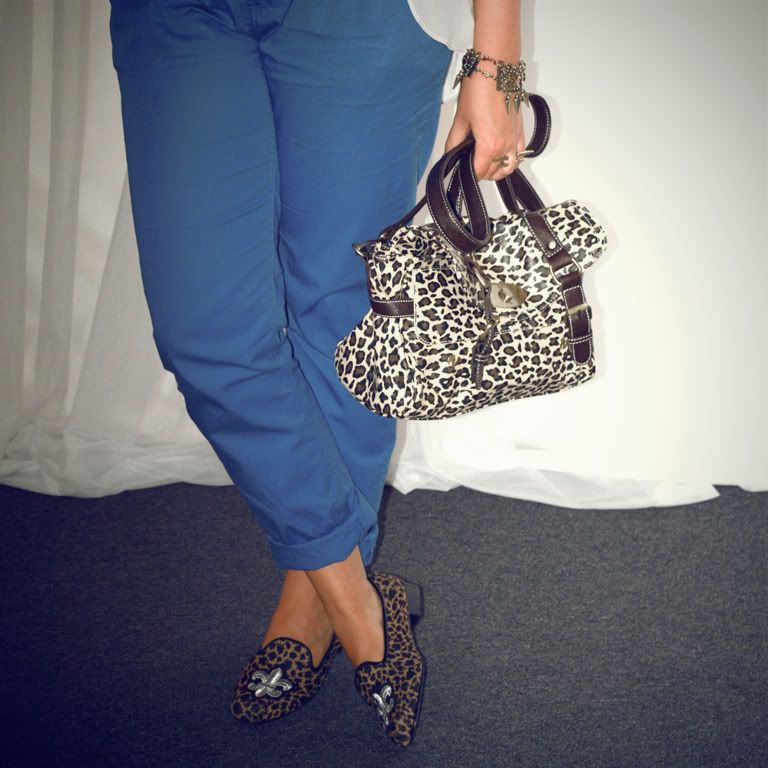 Floppy Hat : H&M
Sheer Blouse : Primark
Blue Chinos : Primark
Leopard Print Slippers : Asos
Leopard Print Satchel : St Johns Market Liverpool
Leopard Print Belt : H&M
Watches : River Island
Jewelry : Asos
YSL Arty Look Ring : Frassy
Stud Bracelet : Forever 21



Oh my gosh the What to wear? dilemmas I went through the day before the show were immense!


Although I LOVE my rainbow dip-dyed hair it does cause outfit colour-clash problems! Trying to style an outfit around my hair is a new thing for me!!
Luckily I had my new Asos Leopard Print Slippers to start with and then the rest of the outfit pretty much fell together around them!
And OH HOW I LOVE my Asos leopard print slippers! Comfy AND awesome looking - the perfect combination for any item of clothing/footwear!
Next LookShow post will be ALL about the catwalk!
PEACE & LOVE
xoxo Clare Astra xoxo
P.S. A massive HELLOOOO to my new followers, it is sooo lovely having you here! I am looking forward to getting to know you guys xoxo