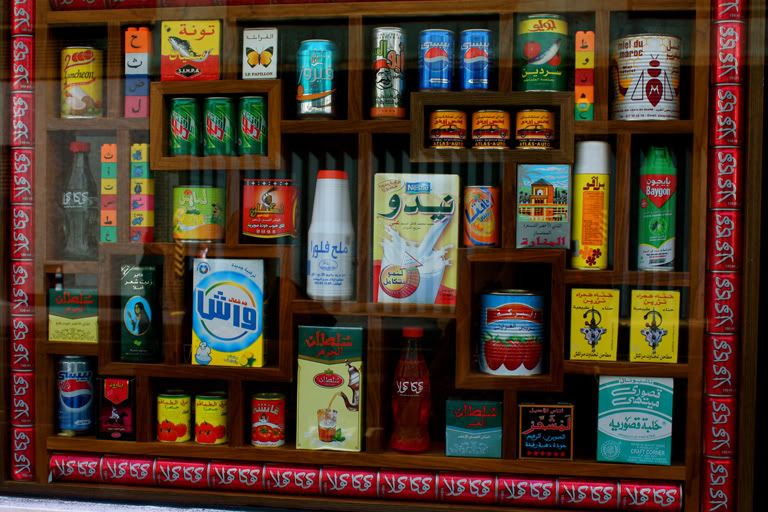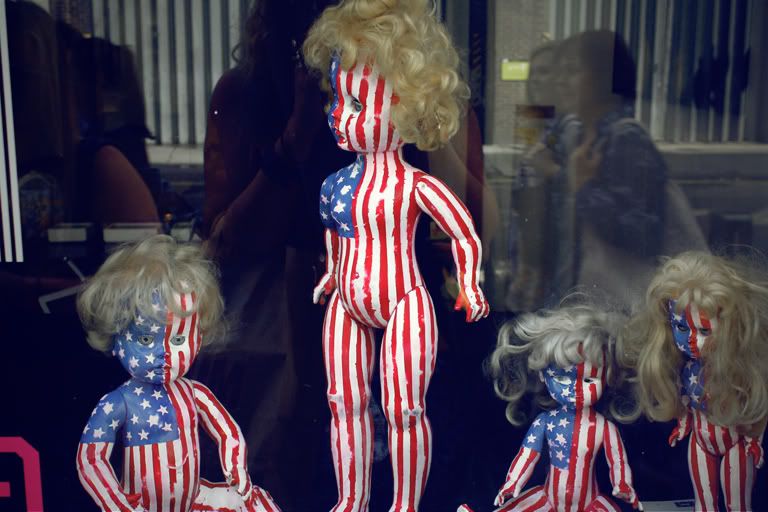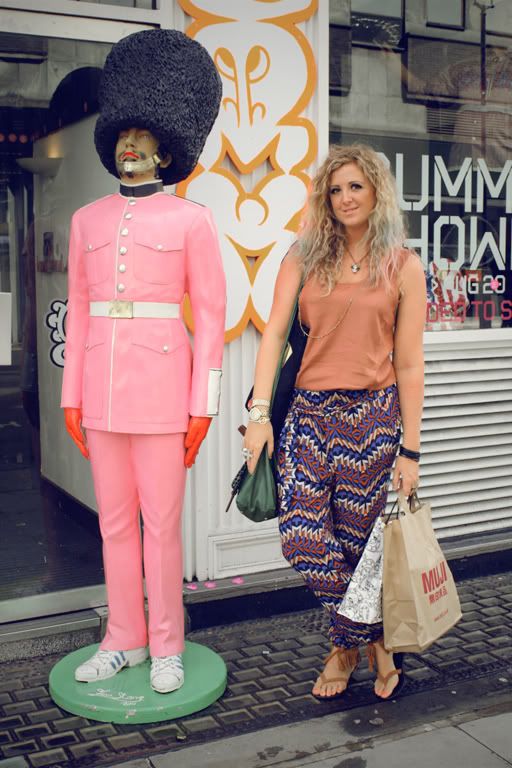 A little shopping before our evening of Martini cocktails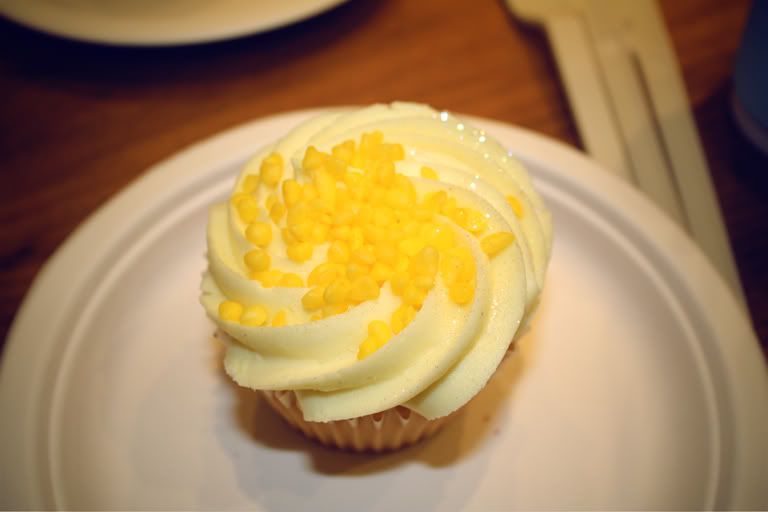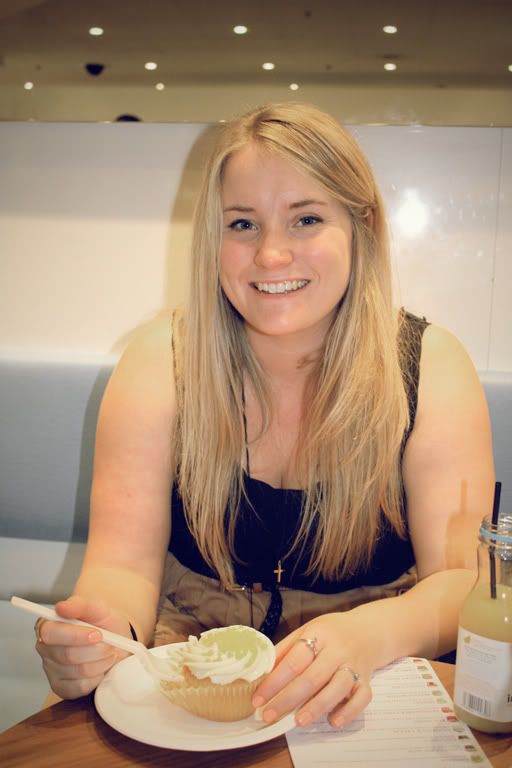 Afternoon snacks of Lemon and Peanut butter cupcakes in Selfridges
(mine is the peanut butter)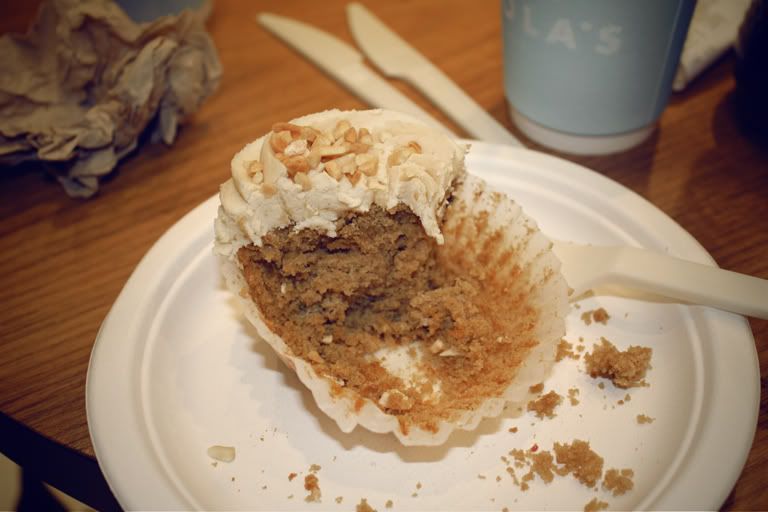 soooooooo yummy!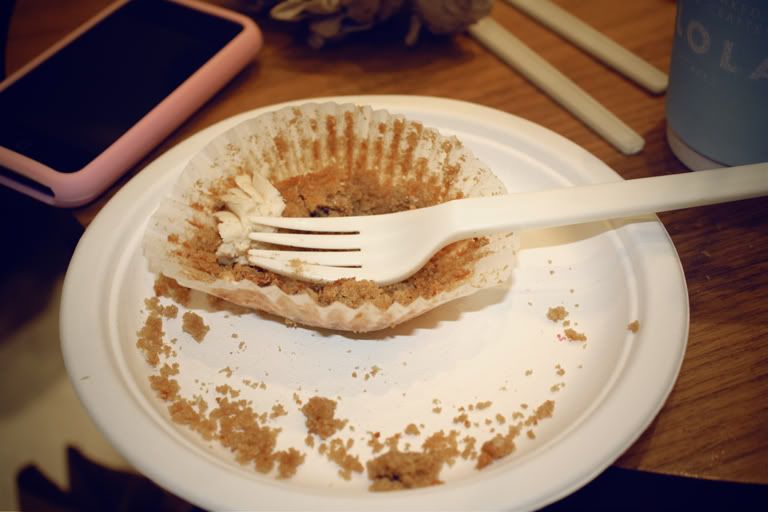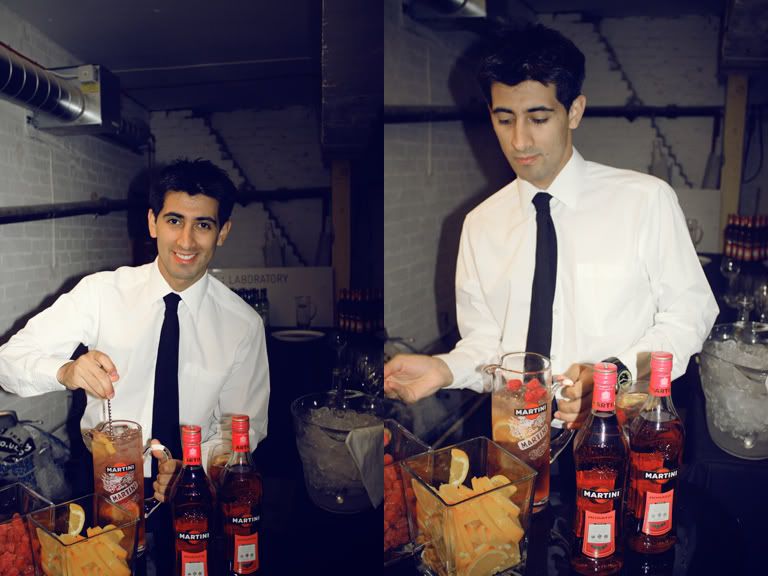 The man with the magic!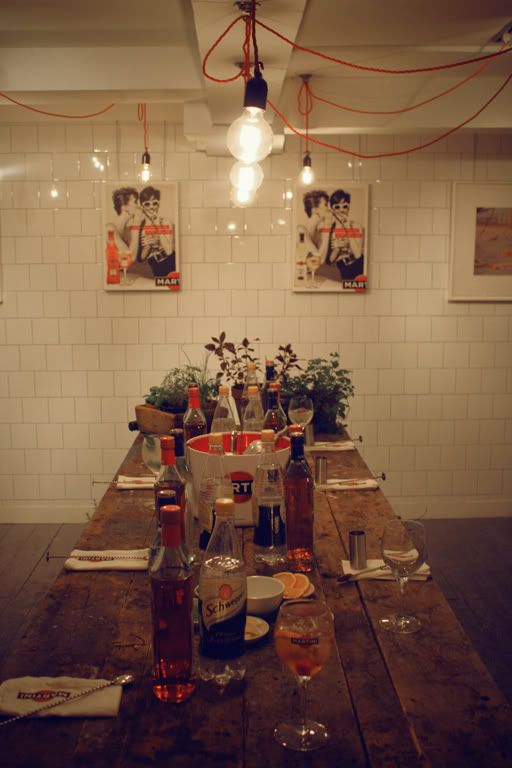 Our cocktail making class ... these girls were fab company as well as gorgeous!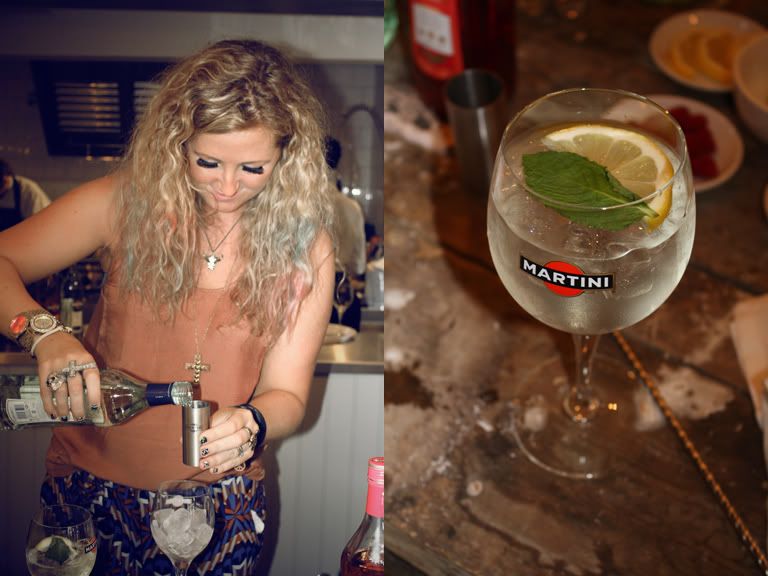 Do I look professional?!
TOP TIP : You have to "slap" a mint leaf to release it flavour, before you pop in into your cocktail!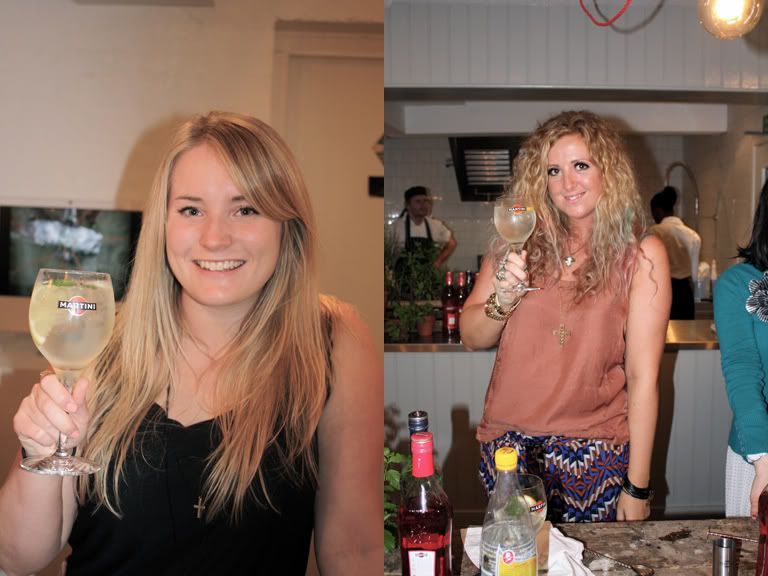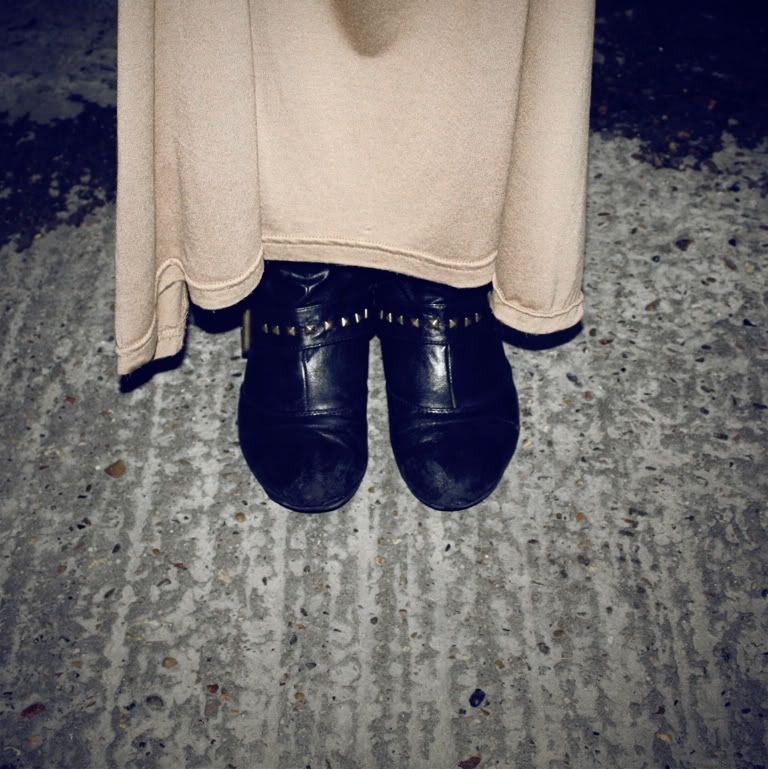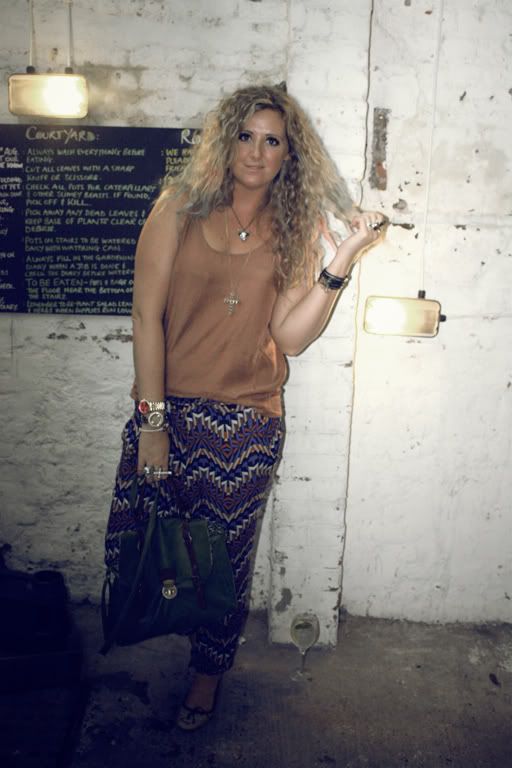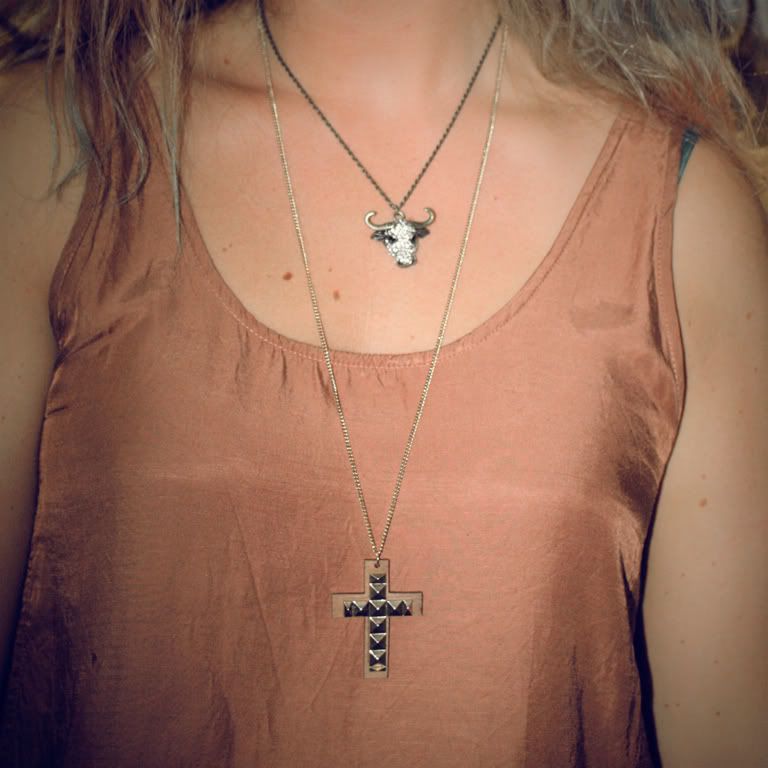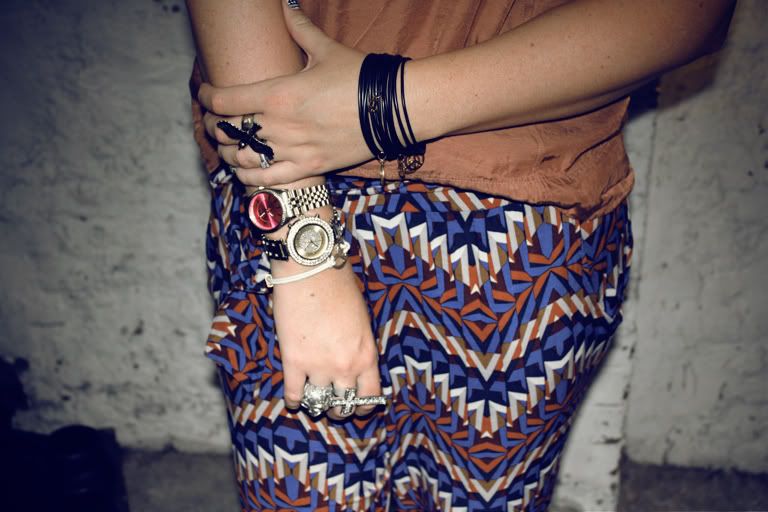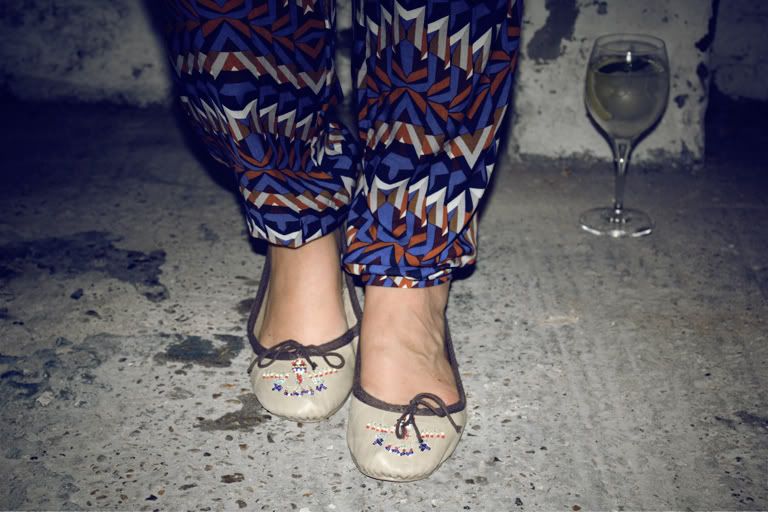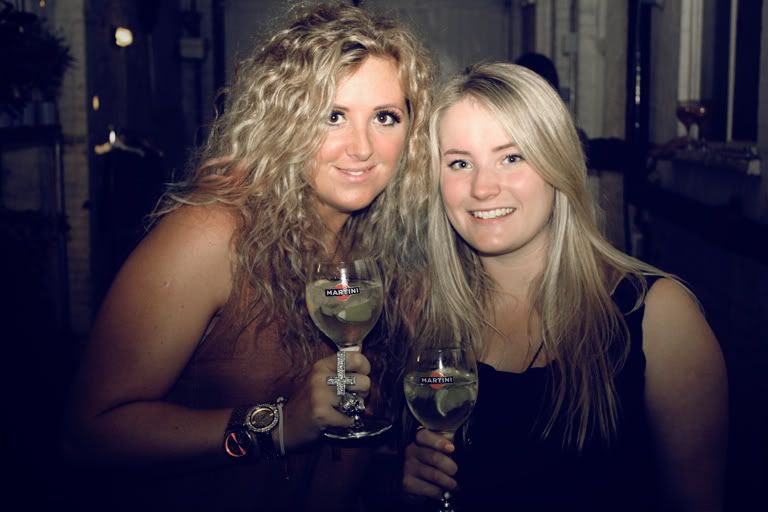 My Outfit
Silk Top - Mango
Navajo Trousers - Bought in Spain
Navajo Pumps - Topshop
Bracelets - Asos
Rings - Bought in Spain
Gold Watches - River Island
Cross Necklace - Forever21
Green satchel Bag - Primark
Sarah's Outfit
Scalloped Top - Topshop
Maxi Skirt - River Island
Studded Boots - Primark
Cross Necklace - Topshop
Big Gold Ring - Topshop
This was the Martini Spritziamo event last Saturday, I won two tickets on facebook to go to a night of cocktails and canapés at a secret location in Shoreditch, London! The location was lovely, we were surrounded by plants and there was even an indoor beach! The vibe was super chilled and everybody was so friendly, we got to chat to heaps of interesting people and we even got our eyebrows threaded for FREE!
Such a good night!
We also did a spot of shopping in the day before we went to the Martini evening ... I bought the Forever21 necklace I am wearing in the pics and I also bought the Topshop shoes I am wearing .... I could wait to put them on!
Hope you are all having a good week!
Its the weekend soon! I am going to a wedding this weekend which I am looking forward to!!
Peace & Love
xoxo Clare Astra xoxo
P.S. a BIG hello to my new followers! it is so nice to have you here! I am looking forward to getting to know you guys! xxx