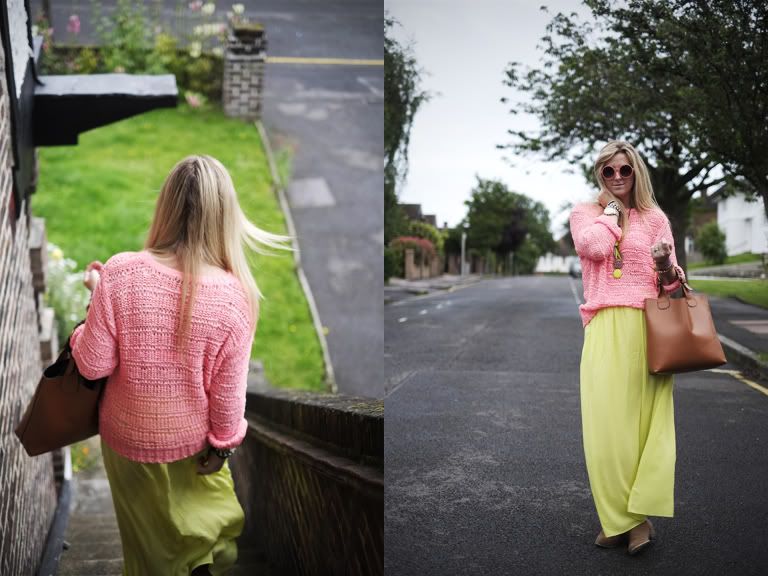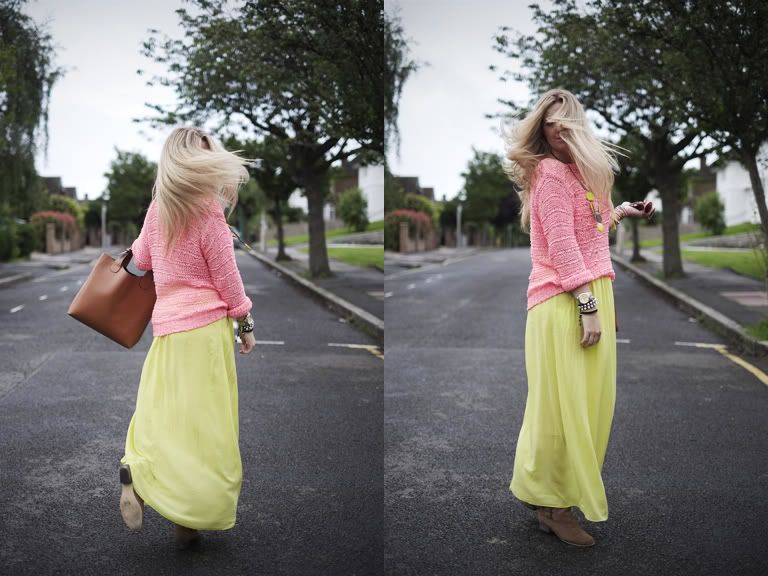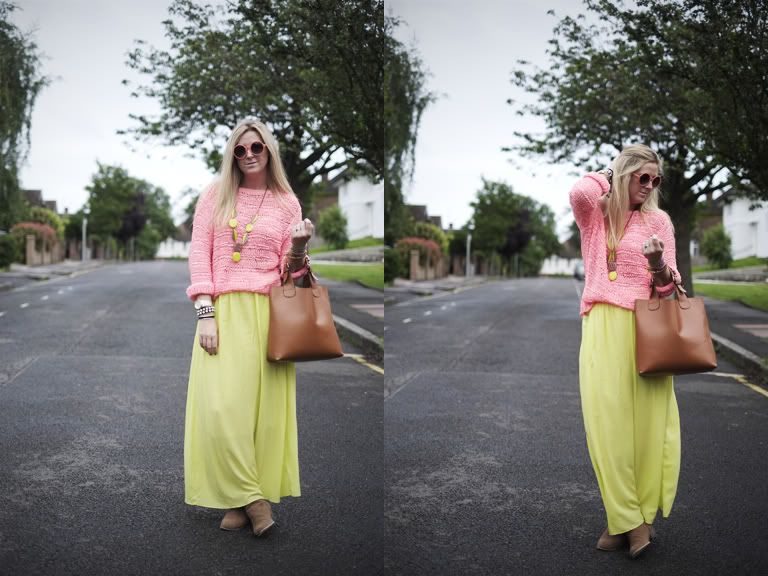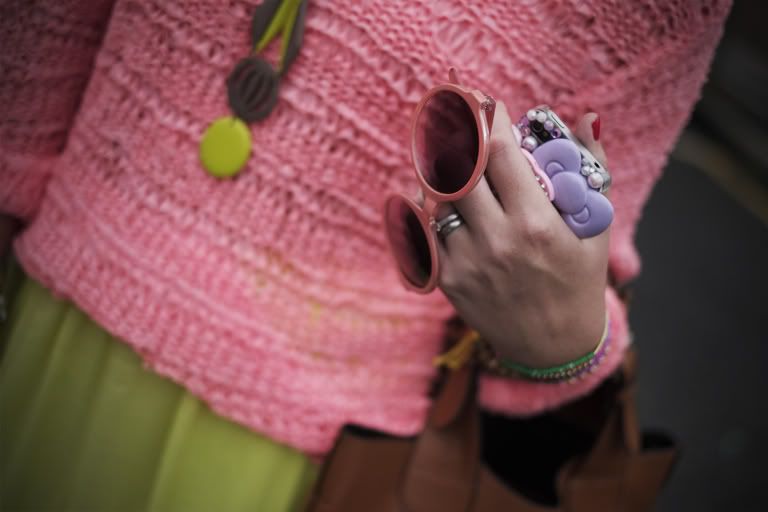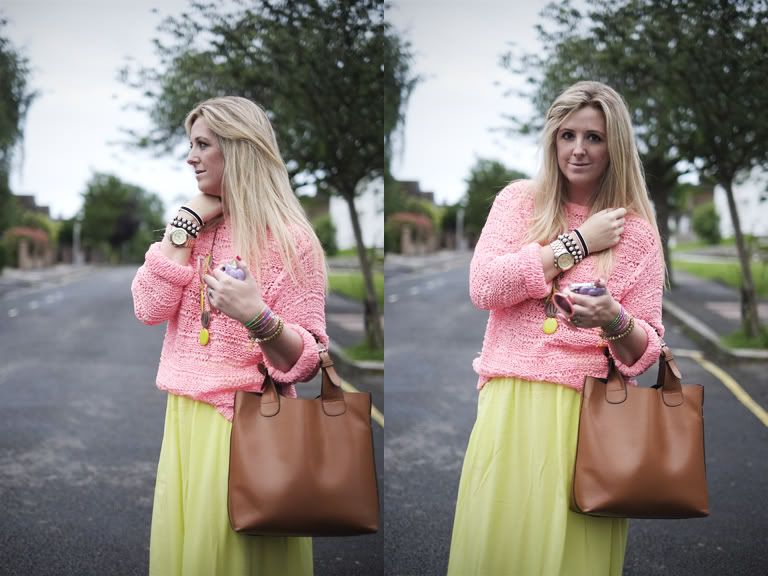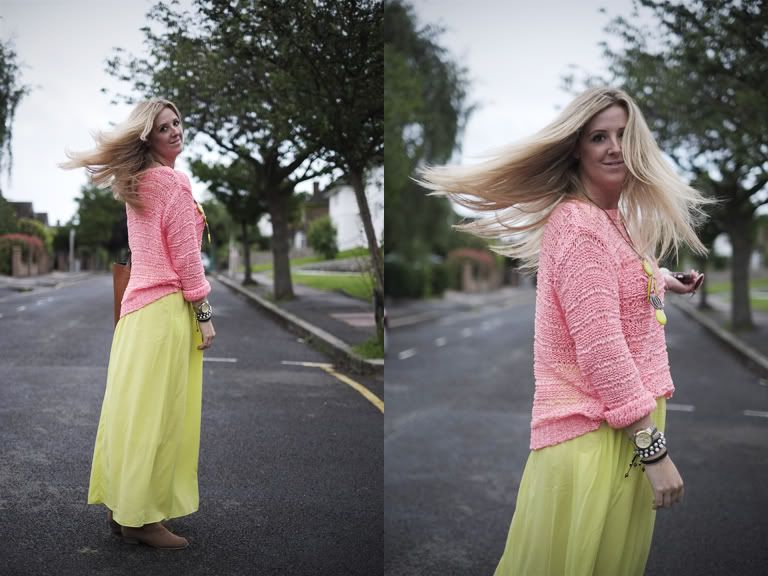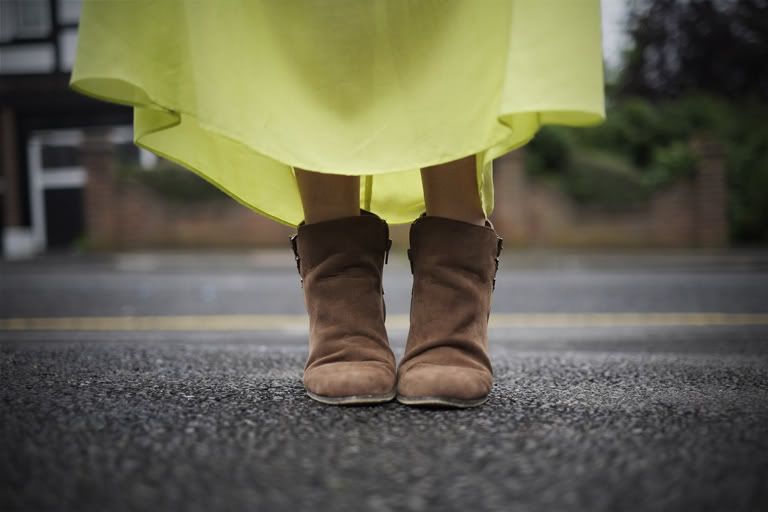 I Am Wearing :
Neon Pink Sweater - Primark
Neon Green Maxi Skirt - New Look
Zara Bucket Bag - Ebay
Necklace - Really old!!
Bracelets - H&M, Forever 21
Sun Glasses - Asos
Ankle Boots - Primark
I wore this outfit to the Next Christmas press day last week, neon on neon is my most favourite look right know! It definitely made this crappy summer a little more exciting!!
What really IS exciting is the SUN came back to London today!!! I actually got a little sun burnt today!! Normally that would be a problem for me but I am just sooo happy to be sitting in the sun that I dont care!!
How was your weekend?
I did a little sale shopping - French Connection had their BRILLIANT banaza sale and I bought some gorgeous pieces!! Will take some pics and show you soon!
Dont forget to enter my Illustrated People giveaway!!
MWAH