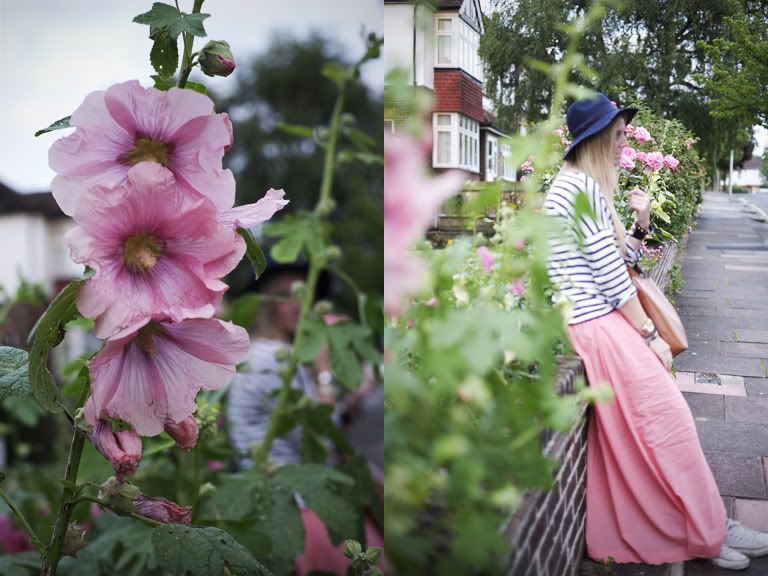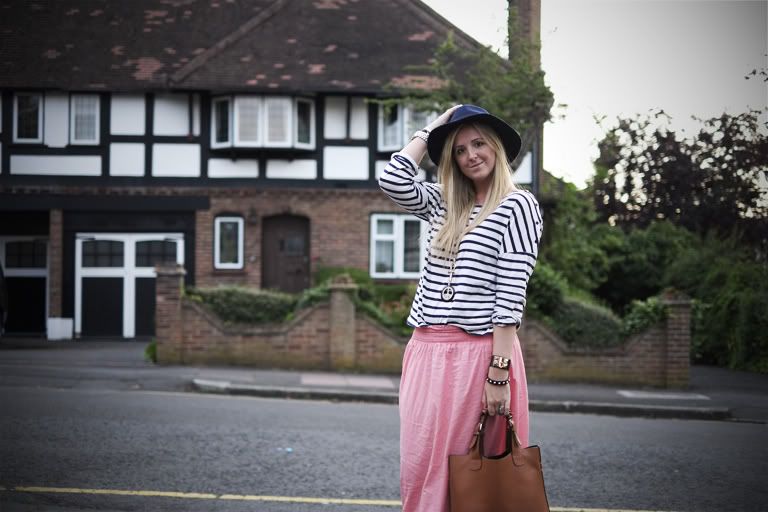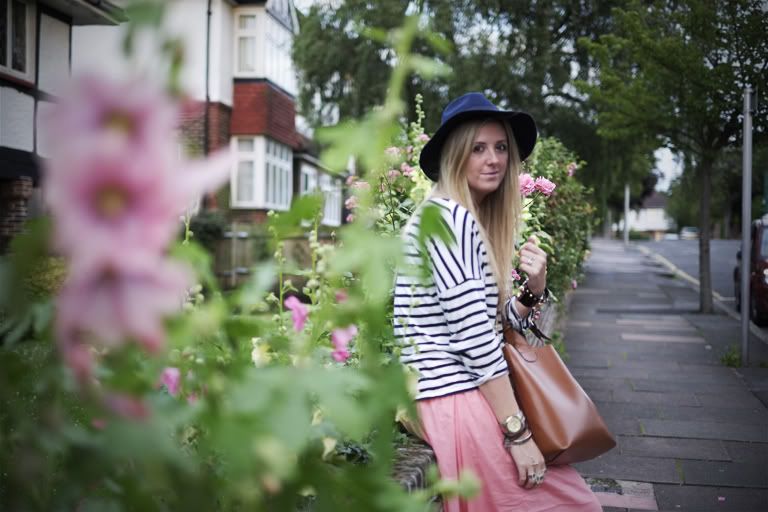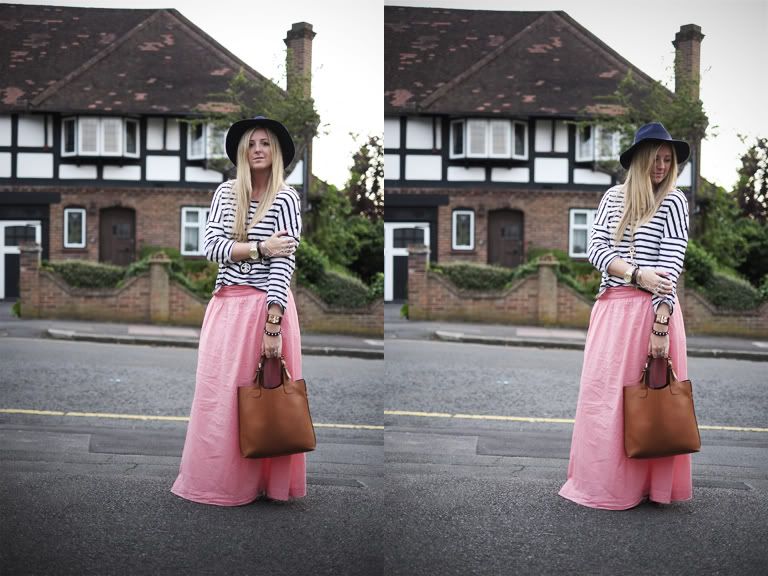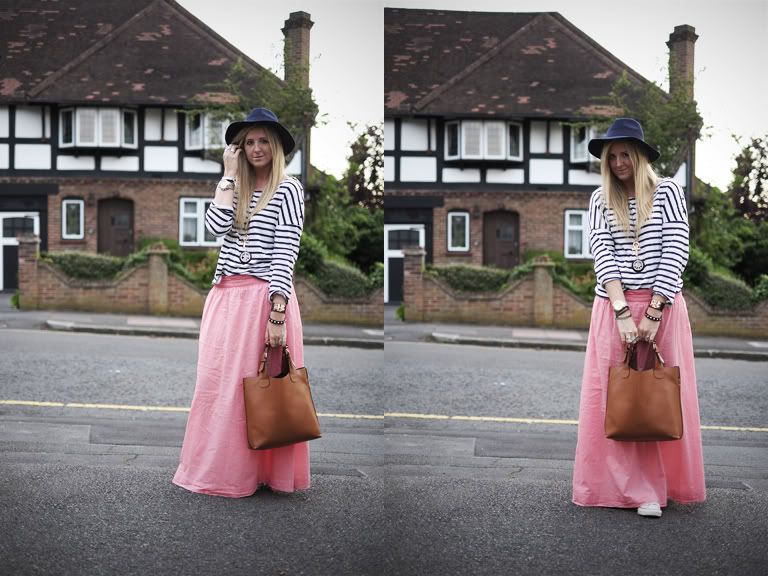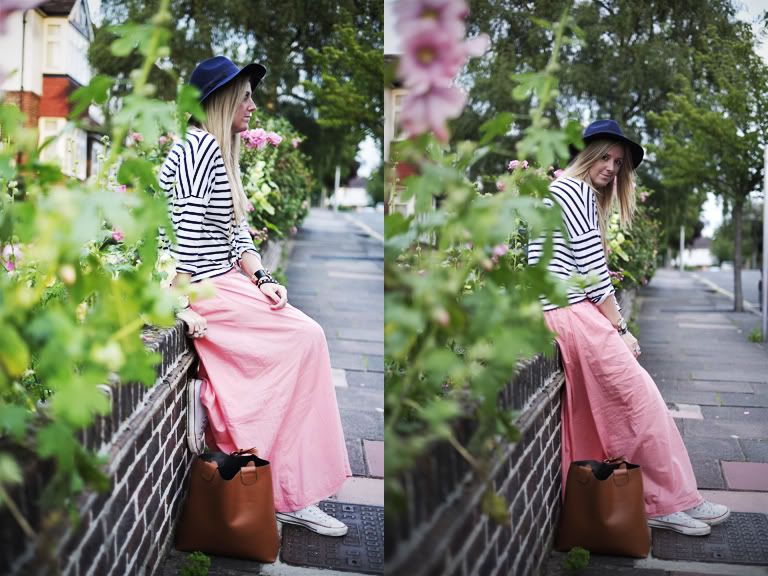 I Am Wearing :
Stripy Top - Zara
Coral Maxi Skirt - H&M
White Converse - Ebay
Necklaces - Miss Selfridges
Zara Bucket Bag - Ebay
Hermes Bracelet - Ebay
Fedora - TK Maxx
Bracelet Ring - TopShop
Watch - Michael Kors
I must apologise for how CREASED up my skirt is but these pic were taken at the end of the day, and I really needed to sit down during the day so it was unavoidable I am afraid!
So the weather in the UK remains dull and rainy and I just CANT stop talking about it!! It has consumed my whole being!! I am a woman on the edge!! PLEASE bring me some sunshine soon!!
How is your week going? Mine has been WELL busy, popped to the Next press day yesterday and off to check out River Island and Matalan this avo! Will blog about them all very soon, previews can be found on my Instagram page - Rainbowsnfairyd !
Much LOVE
xoxo
P.S dont forget to enter my Illustrated People give away below ....