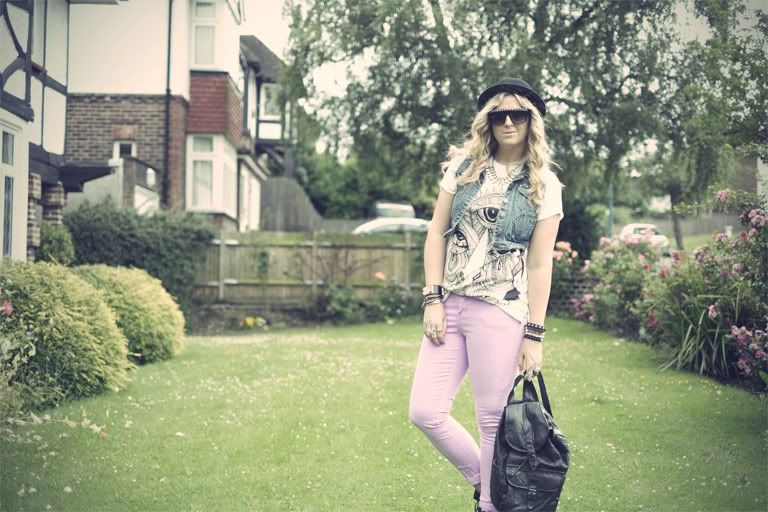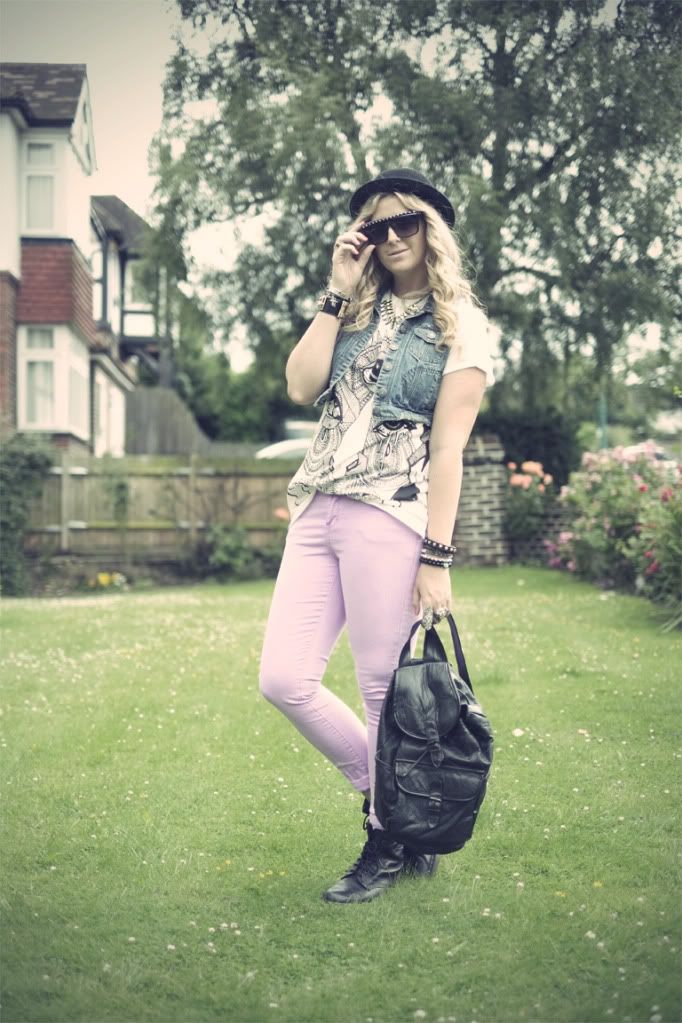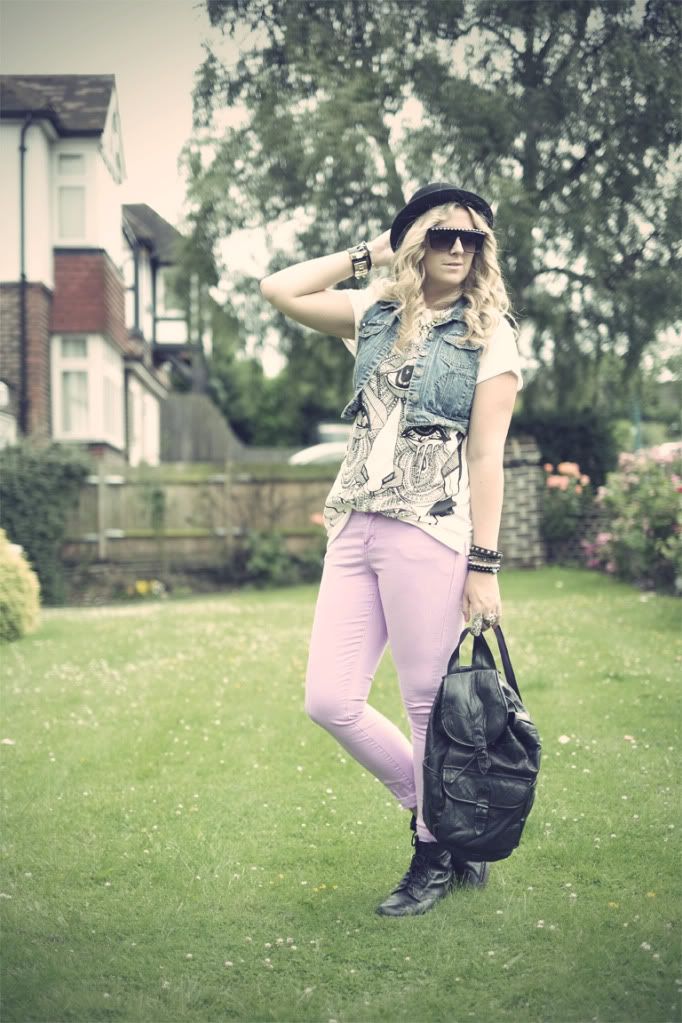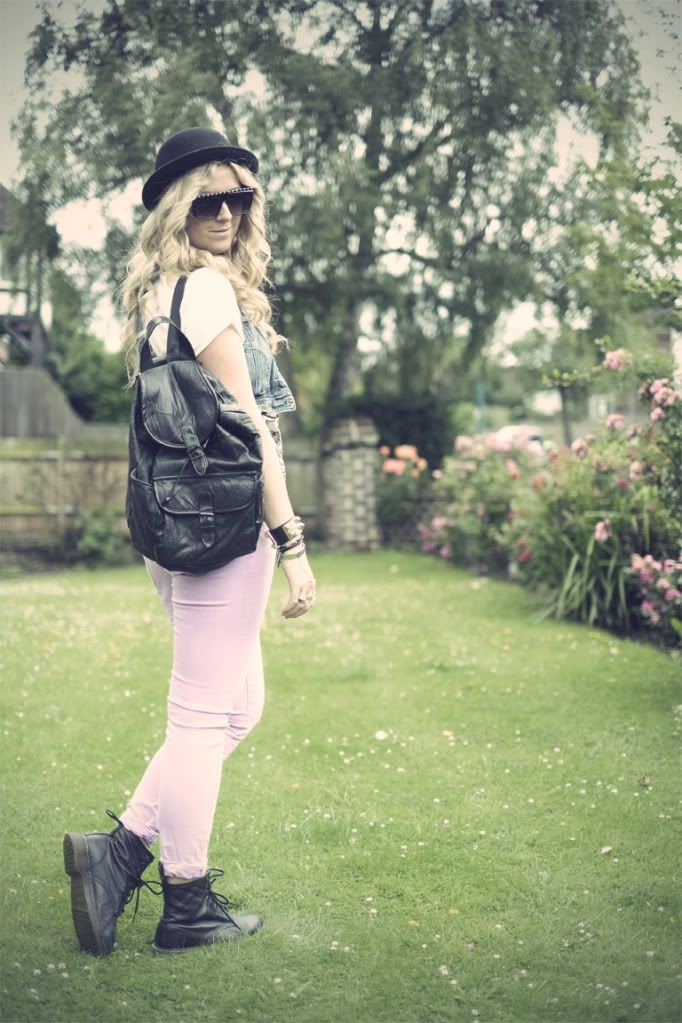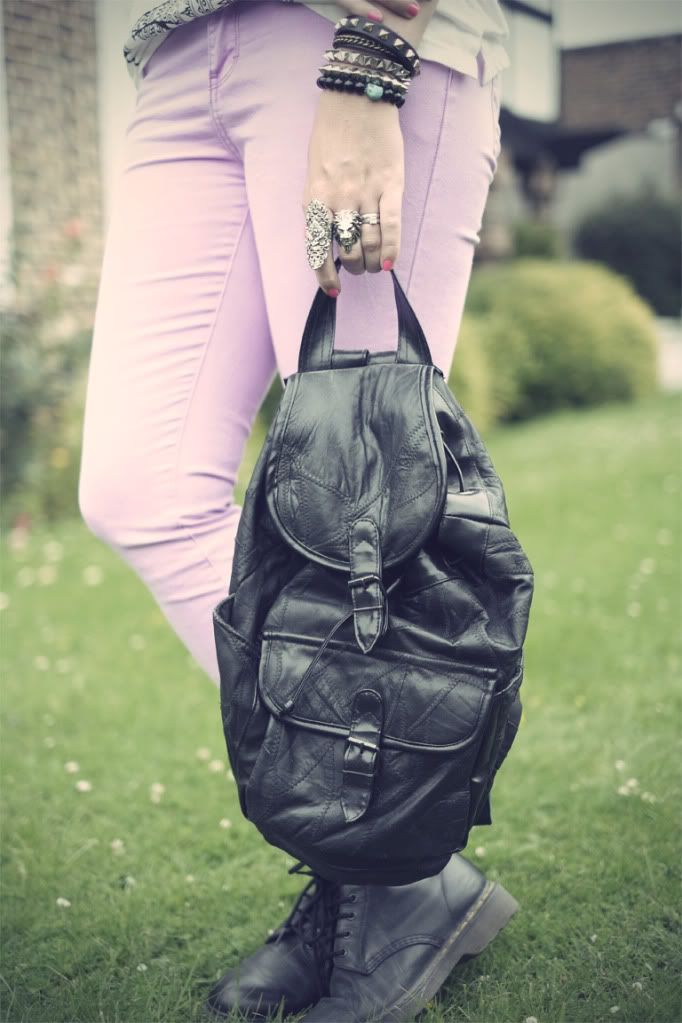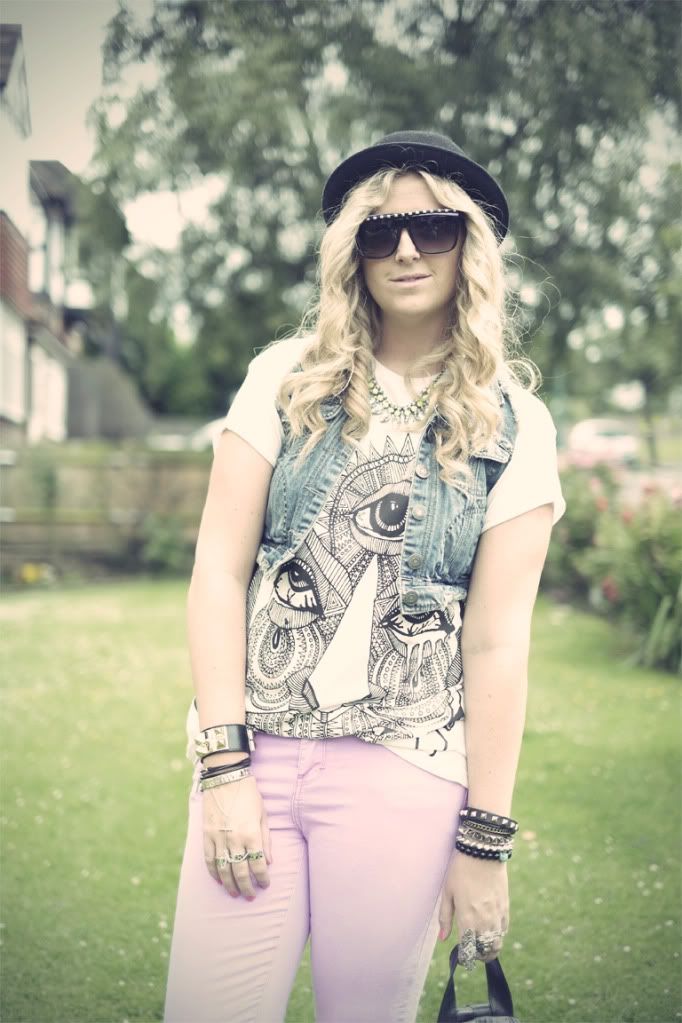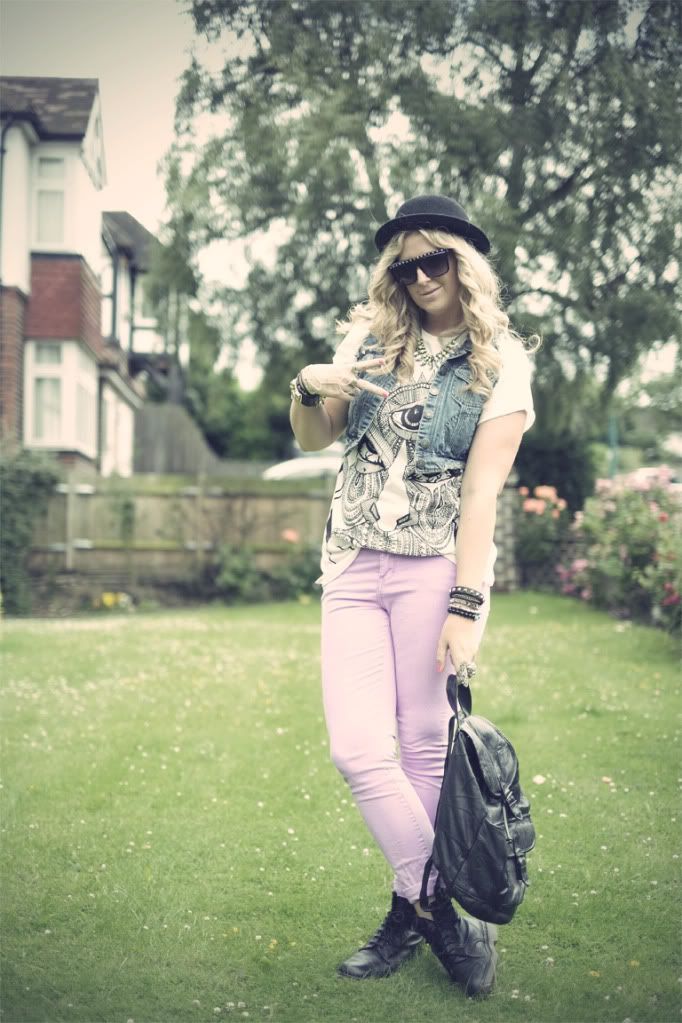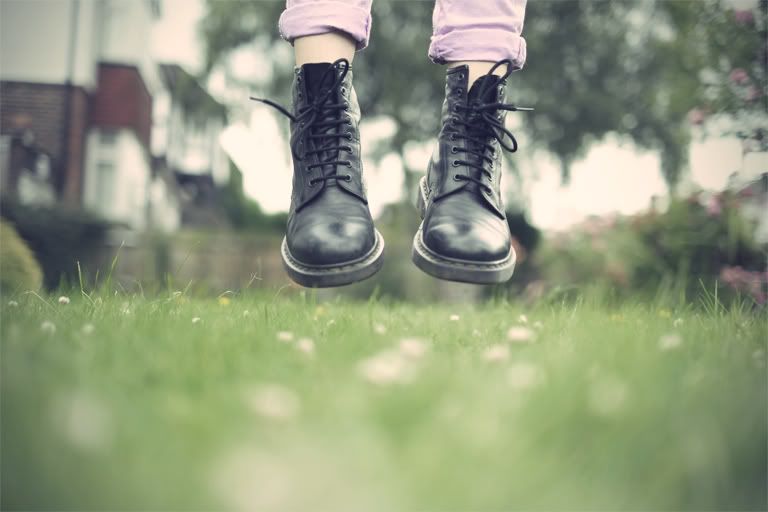 I Am Wearing :
Bowler Hat - Primark
Denim Waistcoat - Primark
T-Shirt - c/o Illustrated People
Jeans - New Look
Dr Marten Boots - Ebay
Studded Sunglasses - Primark
Neon Necklace - H&M
Bracelets - Primark, H&M, Accessorize , Forever 21 & Ebay
Leather BackPack - Vintage
Hermes Bracelet - Ebay
The gorgeous people at
DropGifts
asked if I wanted to give my FABULOUS readers (thats you!)a chance to win an
Illustrated People
top - of course I said erm YES PLEAAAAASE! (You deserve it!!)
Never heard of
DropGifts
? I hadn't until recently either!
DropGifts is a super fast and convenient way to send the perfect present. You can select from a range of products and gift cards from top brands ( like Illustrated People), add a picture and message and then send your gift via Facebook or email. With DropGifts it takes less than a minute to choose and deliver the perfect gift, and you don't even need to know your friend's address! - Awesome right?
So here is the top you could win!!!!! - LOVE it!
To win this Fab Anchor Vest - Simply send a FREE DropGifts £5 Illustrated People voucher to a friend using the link below, login via FB, choose a friend, then scroll down to find the Illustrated People FREE voucher and send - SIMPLES! - !!you can also get EXTRA entires!!
*leave a comment on this post with your name & contact details - email or twitter!
Good Luck
The winner will be chosen at random using Random.org
All entries must be in before Monday 23rd July 2012 Midnight GMT
Winner will be drawn and announced on here on 24th July 2012
Dont Forget to -
*leave a comment on this post with your name & contact details - email or twitter!