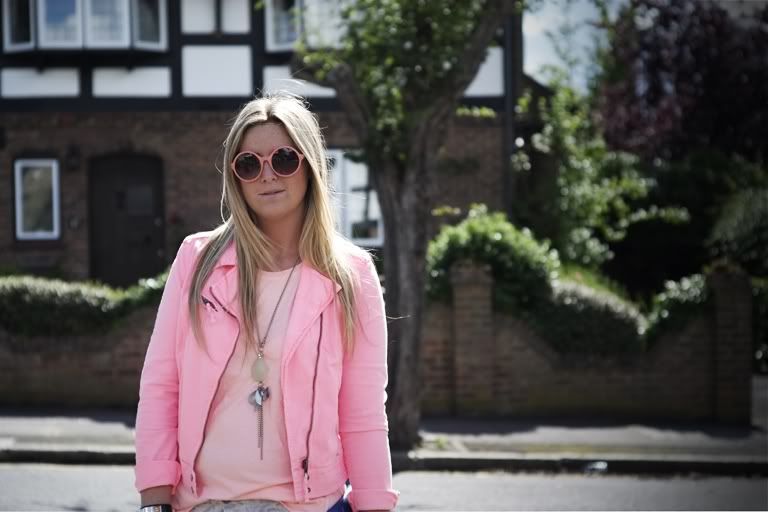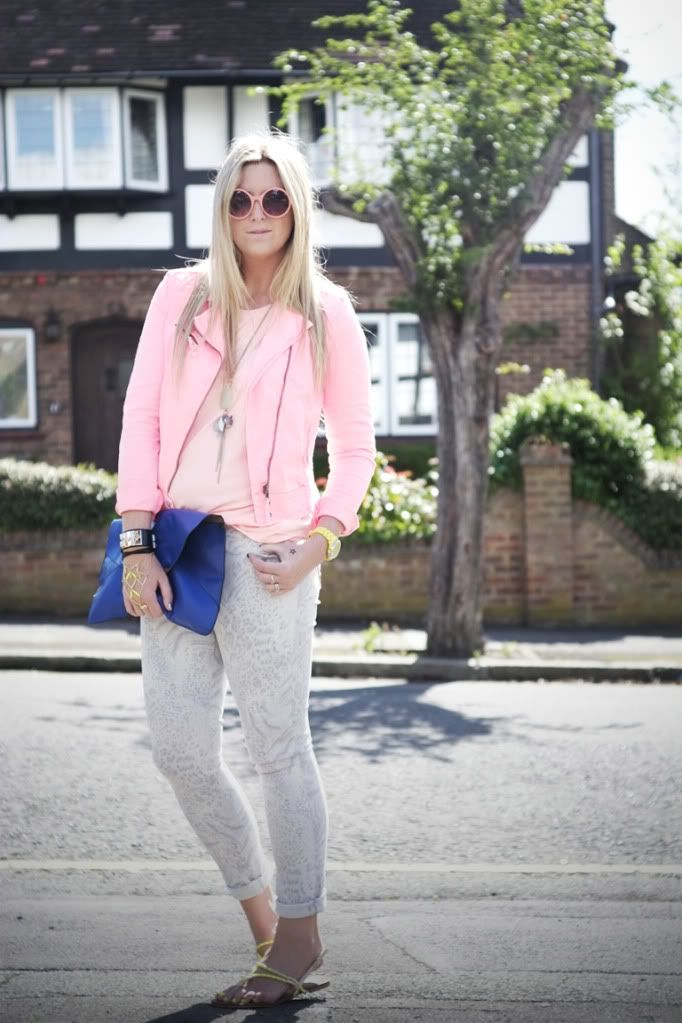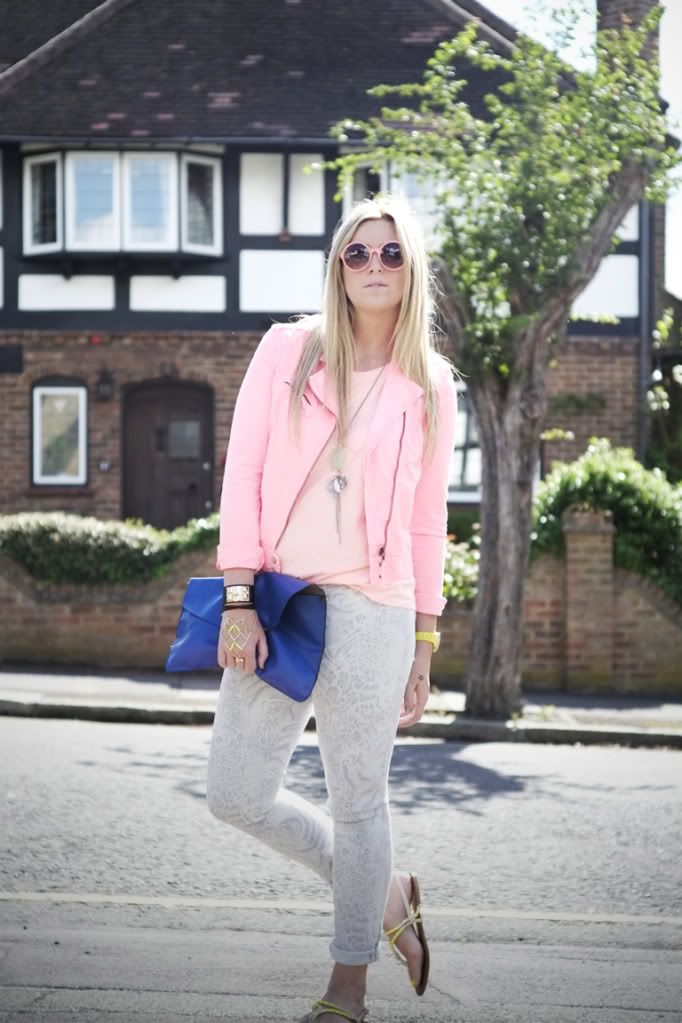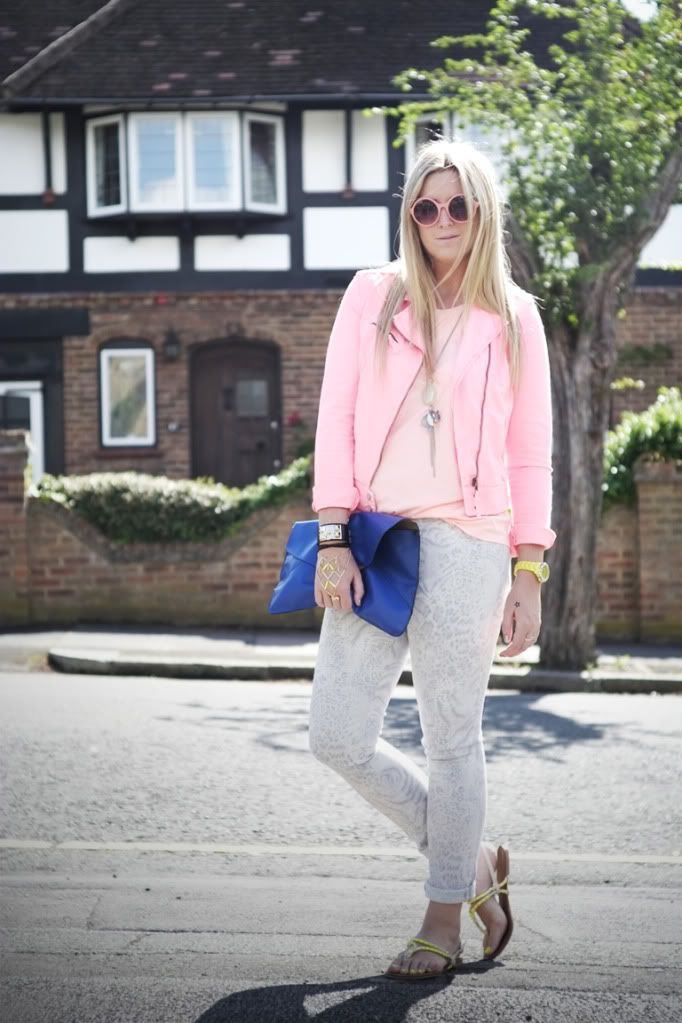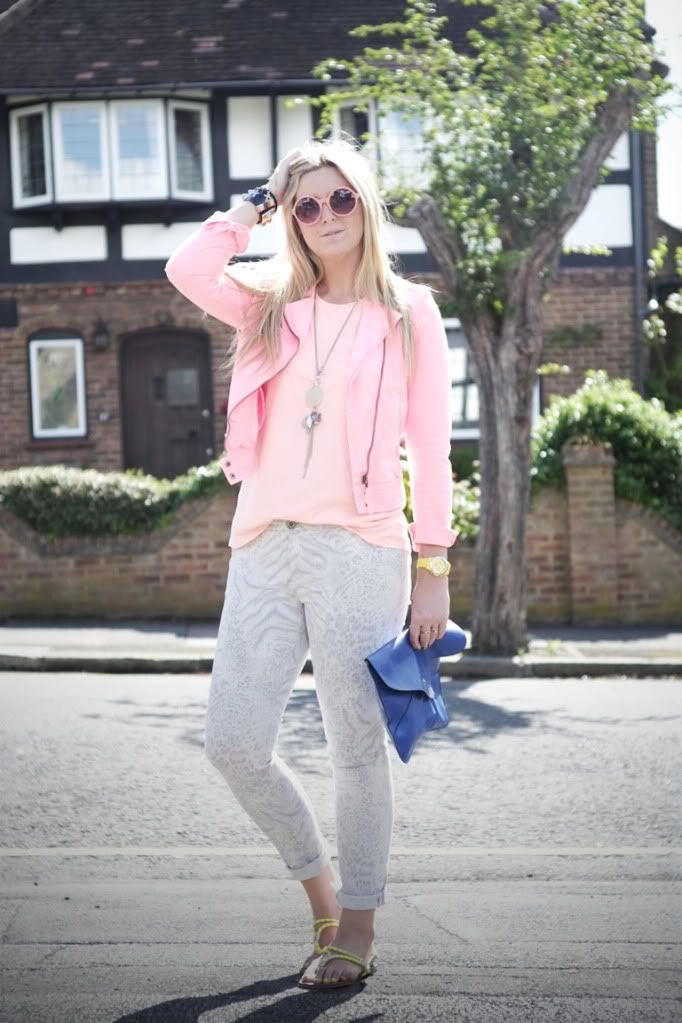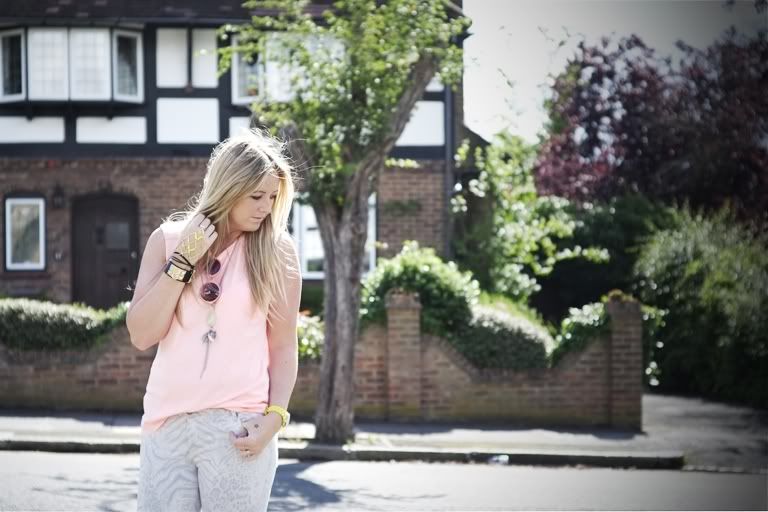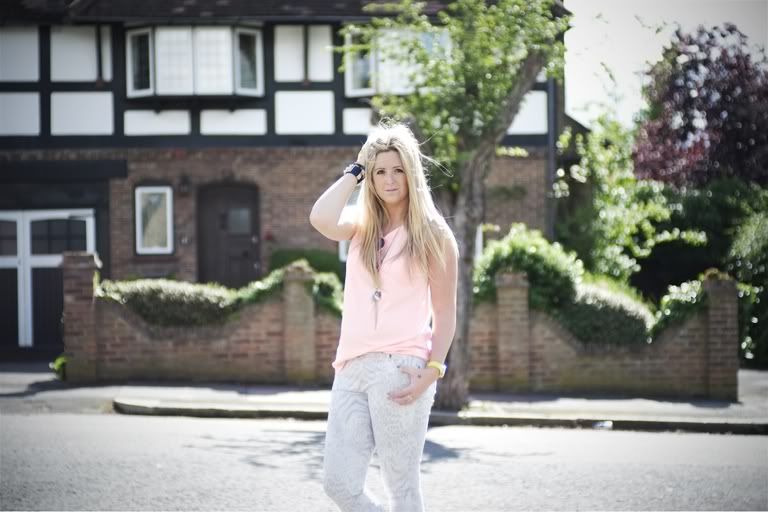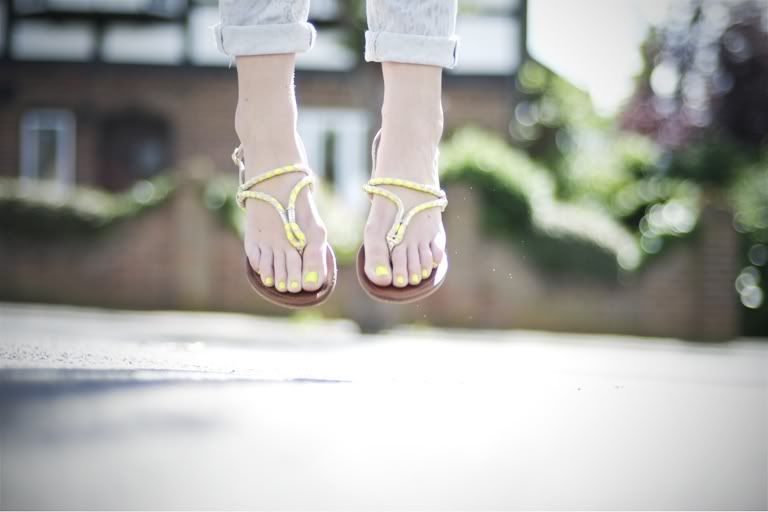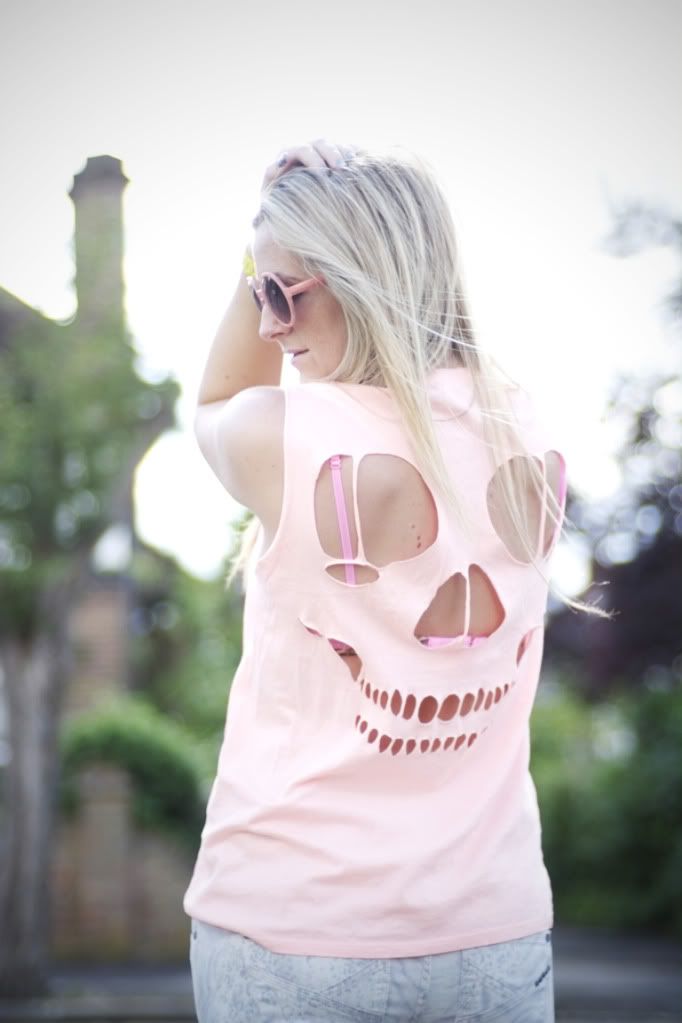 I Am Wearing :
Noen Pink Biker Jacket - Zara sale
Neon Pink Skull cut out T-shirt - Zara sale
Animal Print Jeans - River Island sale
Neon Yellow Sandals - Primark
Blue Oversized Clutch - Ebay
Hermes Bracelet - Ebay
Neon Yellow Ring / Bracelet - TopShop sale
Neon Yellow Watch - Liverpool St Johns Market
Necklace - Portobello Rd Market
Sunglasses - Asos
I have gone sale shopping MAD! I LOVE a good bargain and I just can not get enough of the sales!!
Need to stop spending now it's not even half way through the month and my pay is nearly all spent!!
Have you bought any bargains this summer?
I saw this skull t-shirt a while back in white but they never had it in my size so when I found this pink one in Zara this week I took it as a sign and bought it straight away!!
I love it! I am loving neons right now, just bought a neon dip dye dress for a wedding I am going to today, will try and get some pics, but the weather is looking rainy and this wedding is out doors!!
Please pray your hardest for sunshine ALL day for my friends festival style wedding, we are all camping in the feild that they are getting hitched in and I dont do soggy tents!!
Hope your weekend is full of fun and sunshine too!
MWAH
xoxo