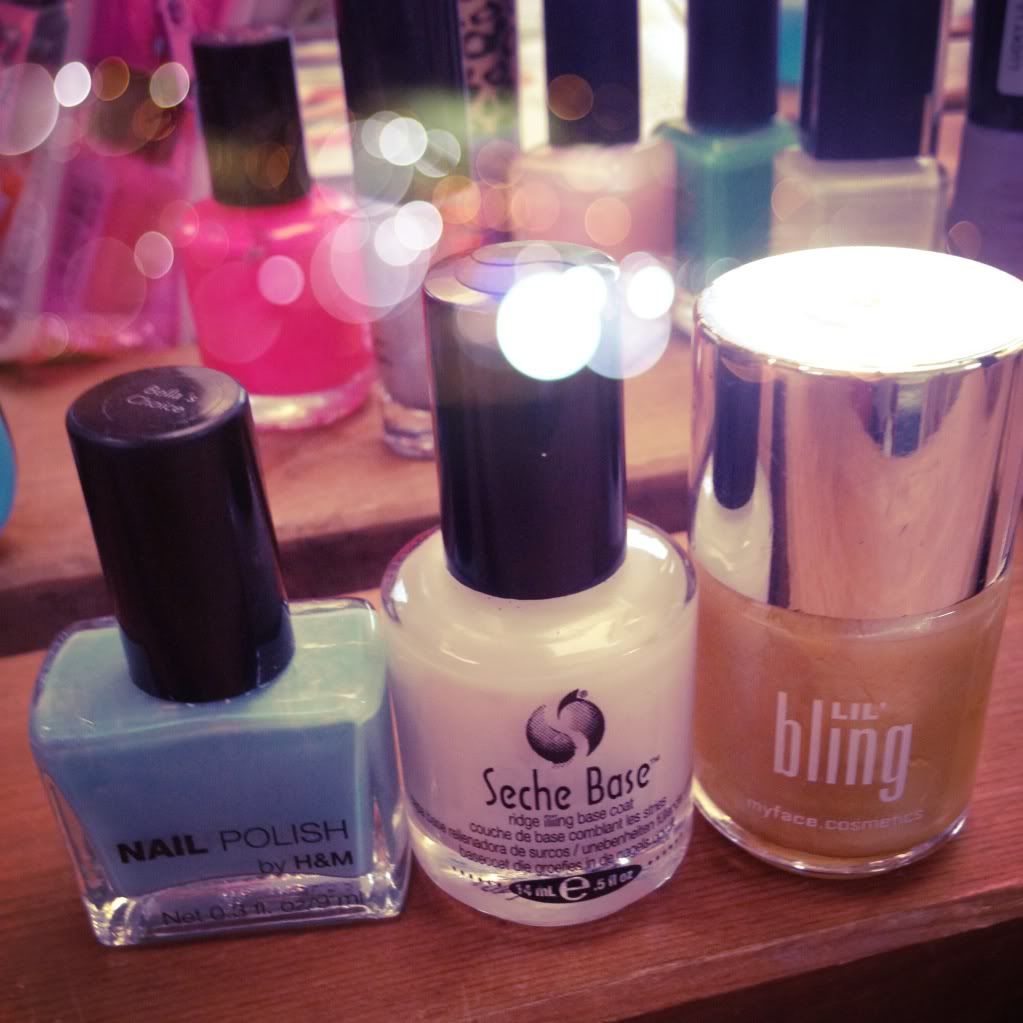 You need : turquoise & gold nail polish - dont forget ur base coat! & a plastic food bag.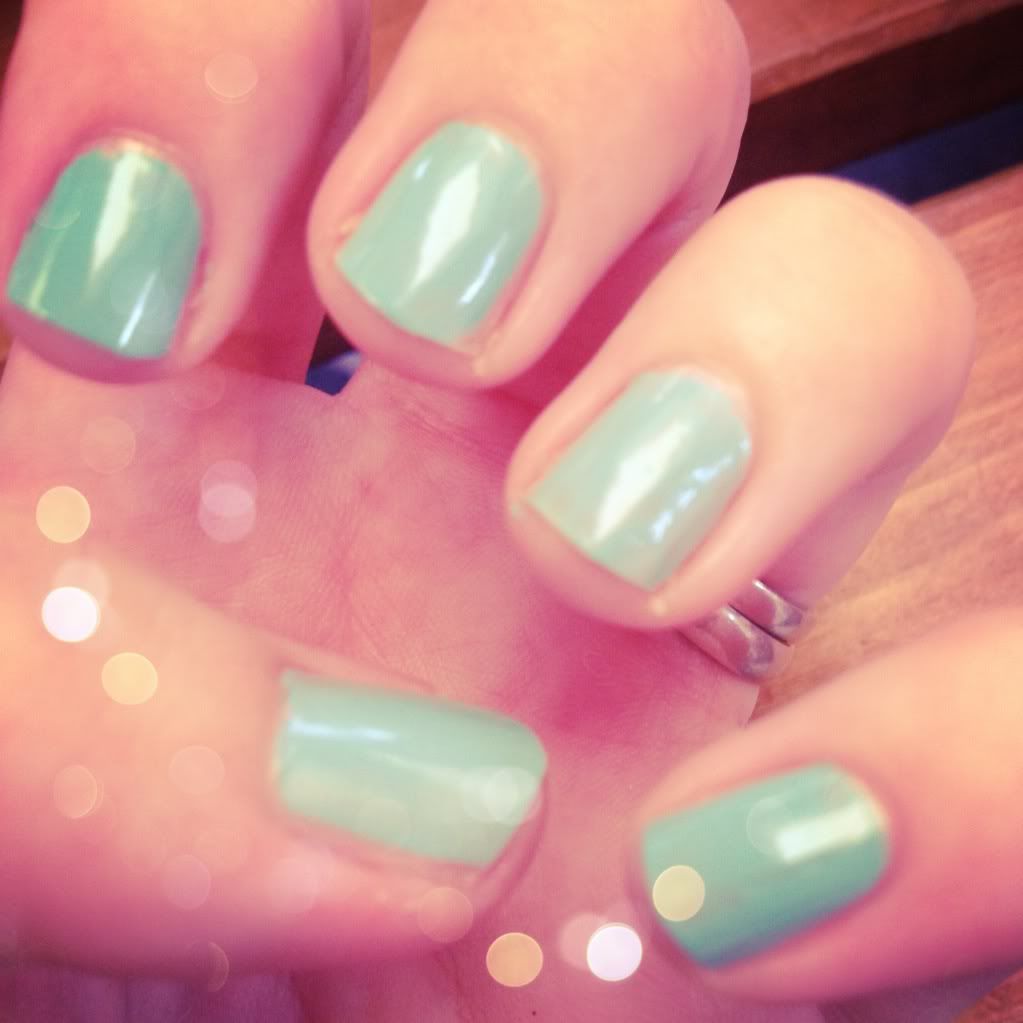 Paint ur nails with the turquoise and let it dry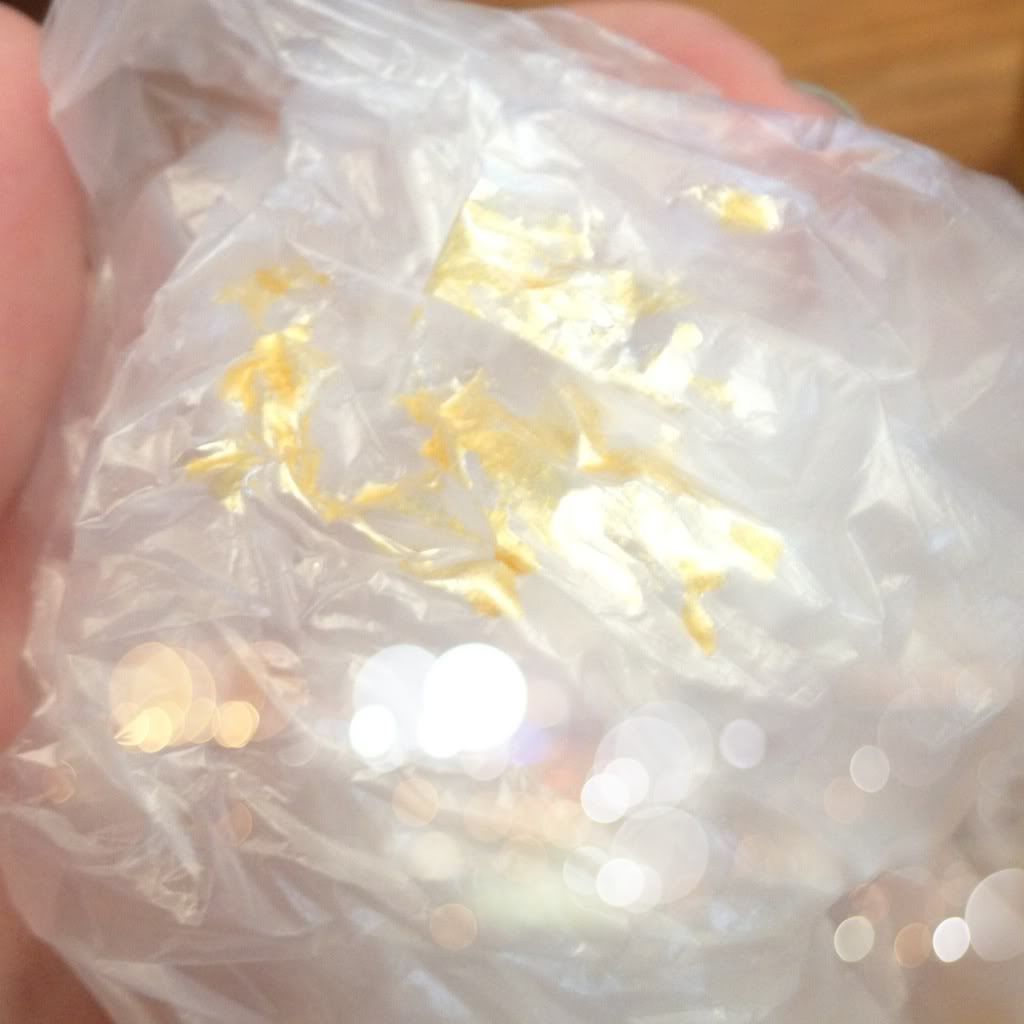 Crinkle up the food bag, then paint the gold polish onto it ....




Press the food bag (polish side down) onto your nails and walhaaa!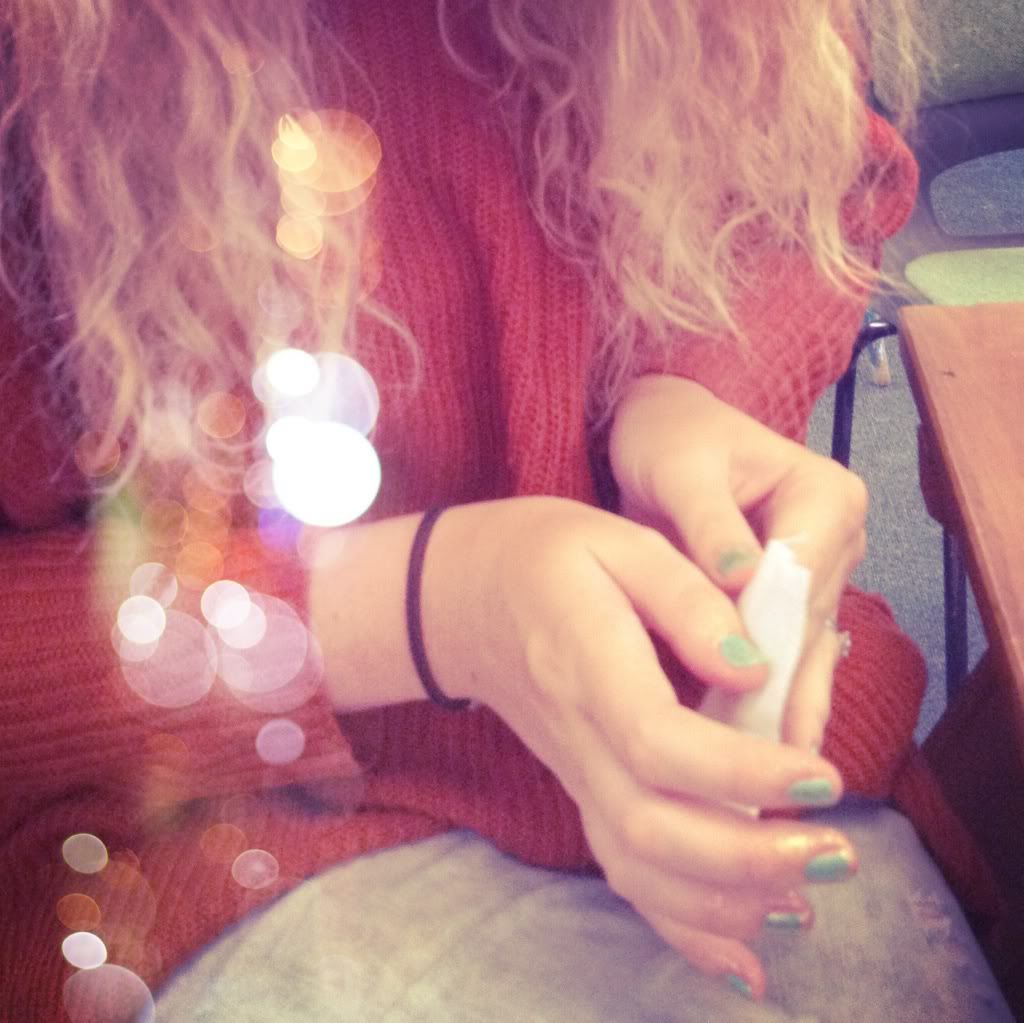 After the gold polish has dried remove the excess from around the nail bed with nail polish remover.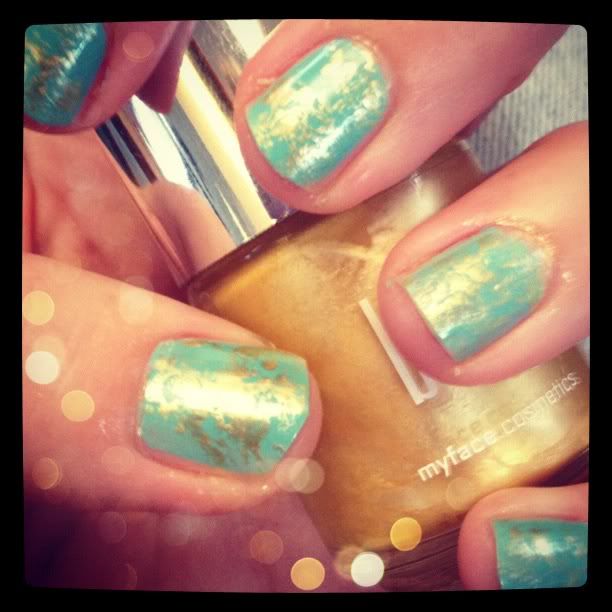 The finished turquoise effect result .....
Put on all of your turquoise jewellery to compliment you nails and wear a contrasting colour for example a bright coral, a hot pink or a red!!
Let me know if you try this one!!!
Have a great weekend everyone!
MWAH
xoxo