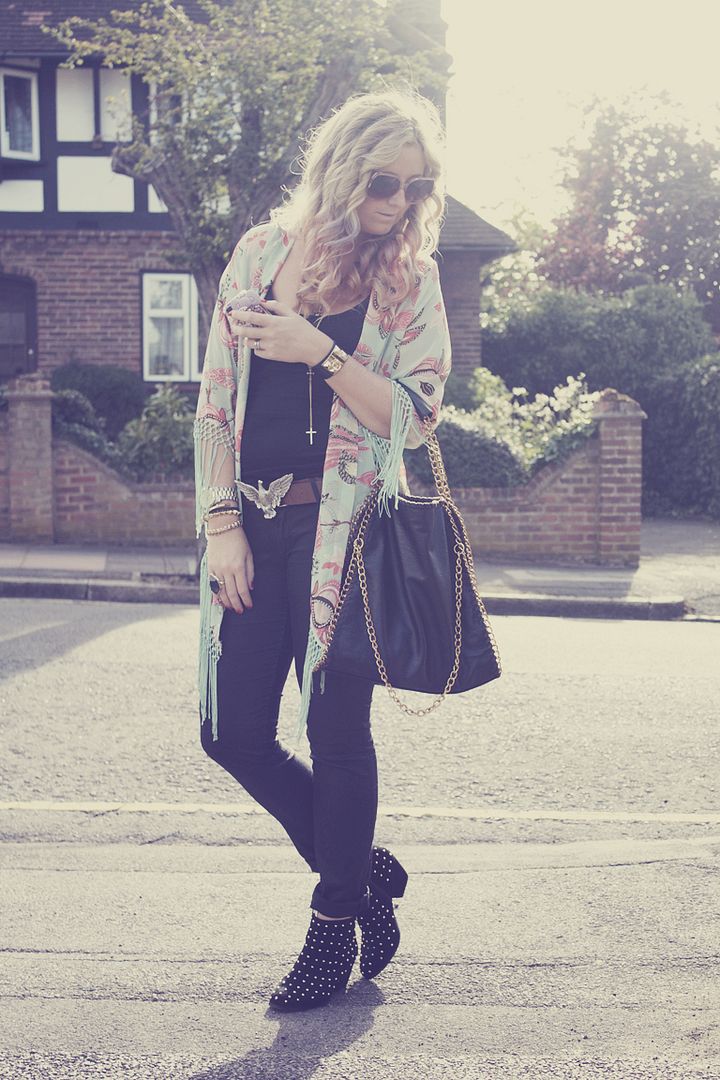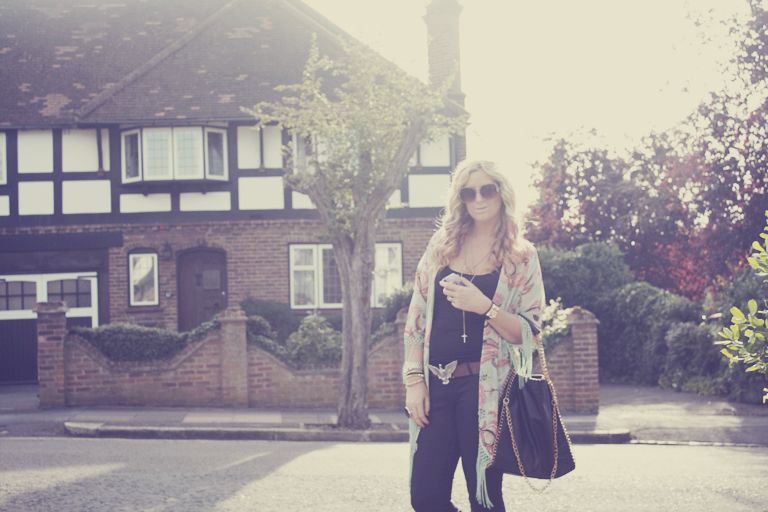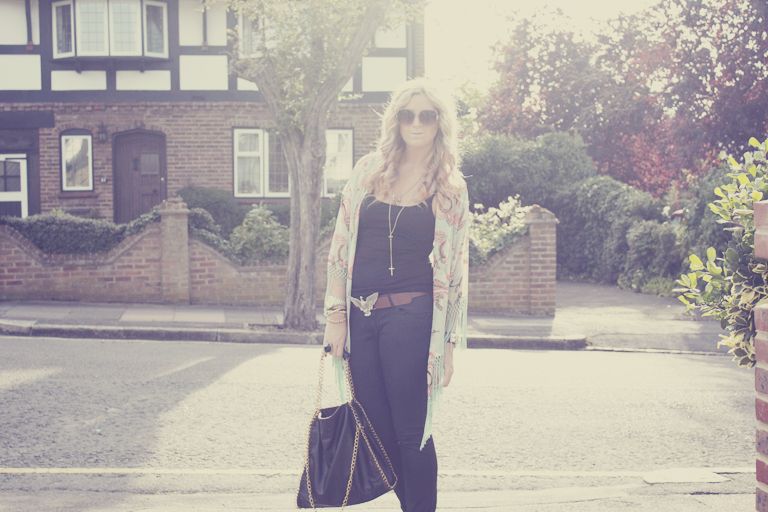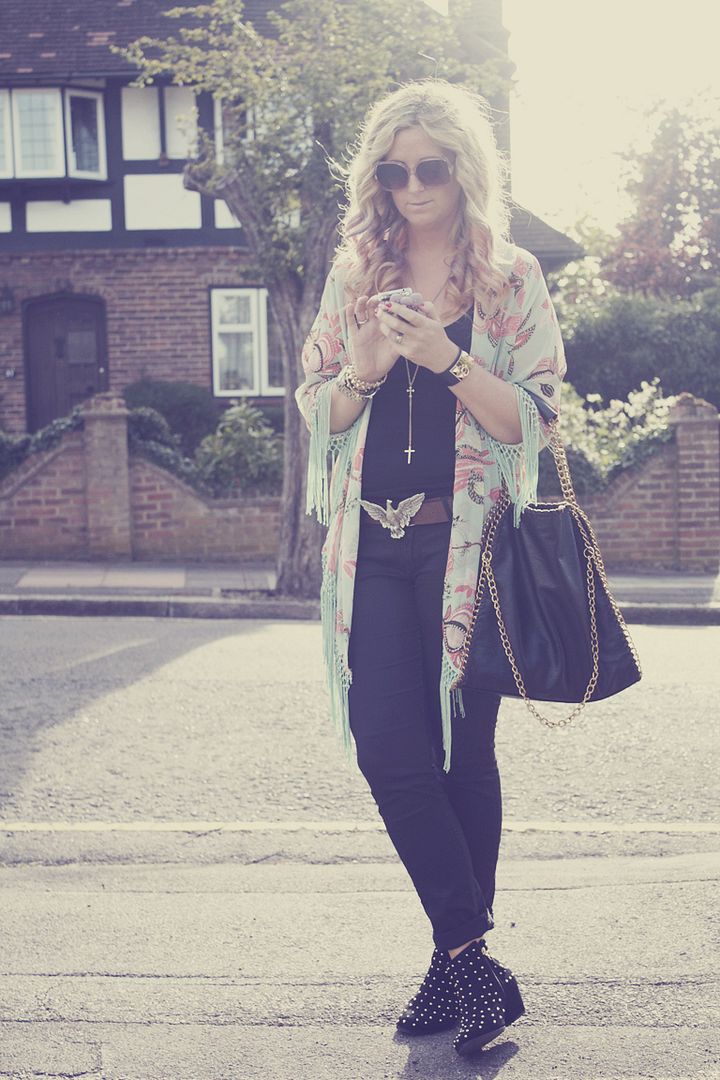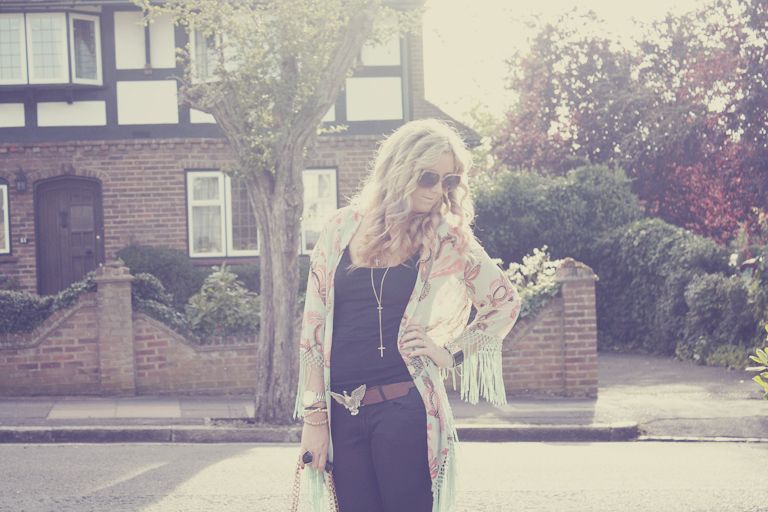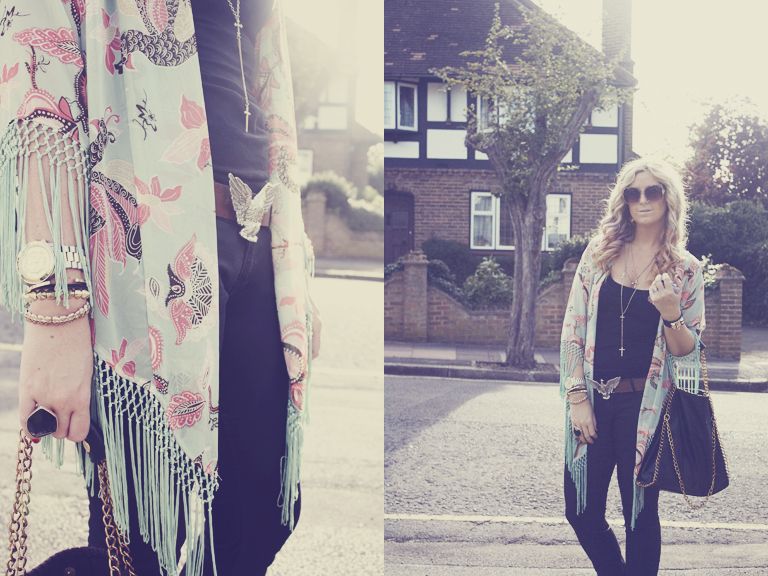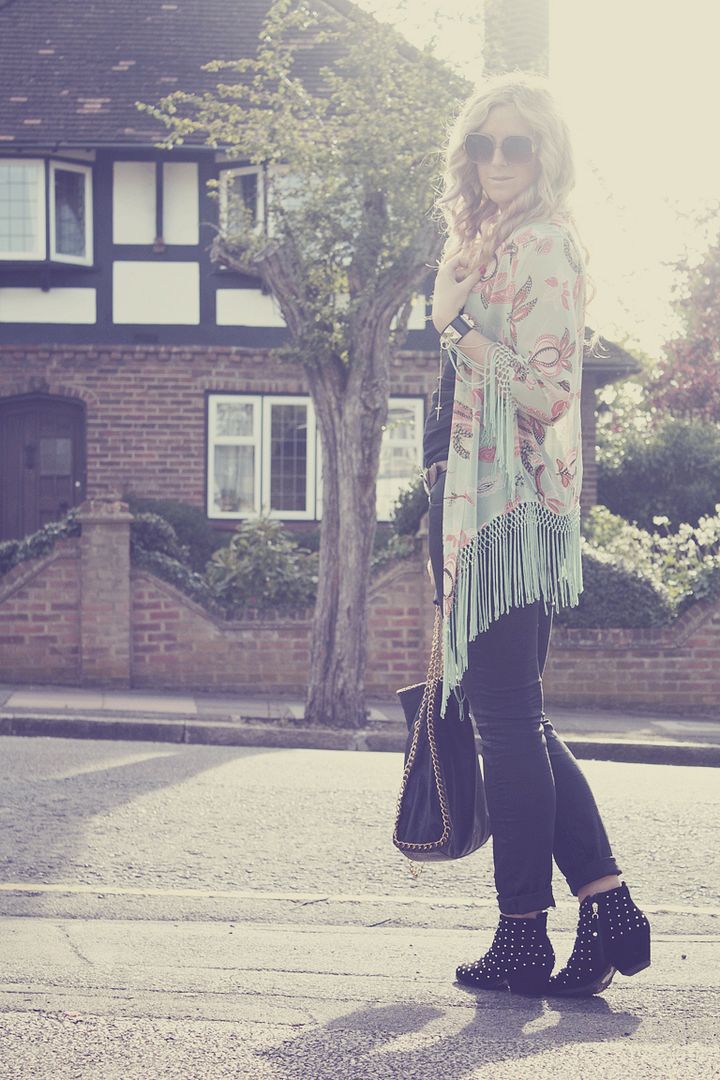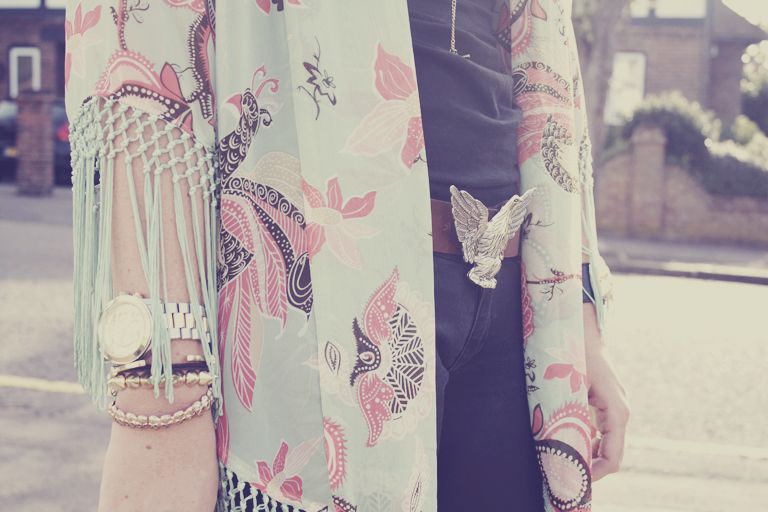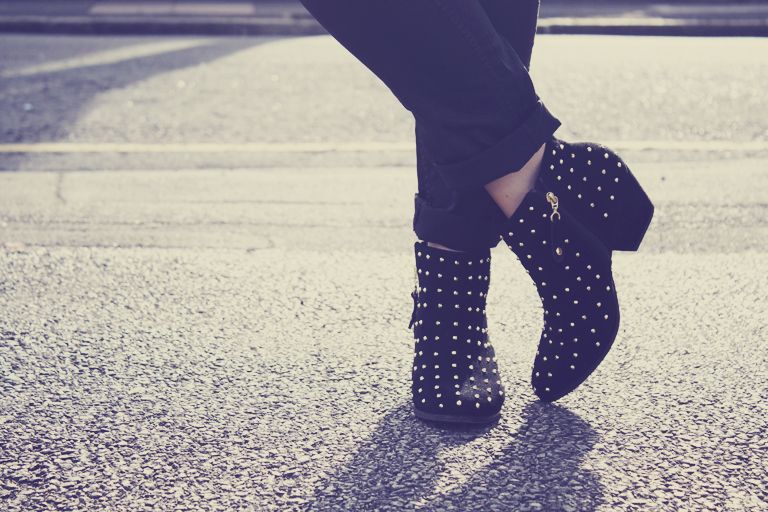 I Am Wearing :
Kimono - Glamorous
Trousers - H&M
Black Vest - TopShop
Studded Ankle Boots - TopShop
Cross Necklace - Matalan
Hermes Bracelet - Ebay
Bag - Market Bought
Belt - Primark
So I figure I can take this kimono through to autumn because I love it so much and well not everything has to be seasonal right?
Dont get me wrong, I LOVE trends but I dont follow all of them, you have to have your own style and fashion is about wearing clothes that you love not just the clothes that are on trend.
Thats my rant over for today! I dont even know where it came from!
Back from my hols now and missing the heat of Spain, and the lazy days at the beach! Dreaming of my next holiday adventure, thinking of Malaysia maybe? If you have any tips for place to go over there I would love to hear from you!
Hope you are all having a great week
MWAH
xoxo