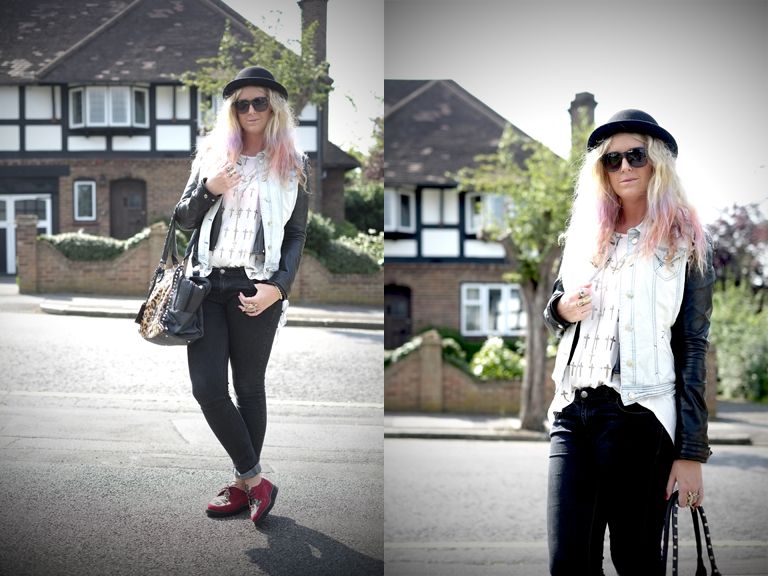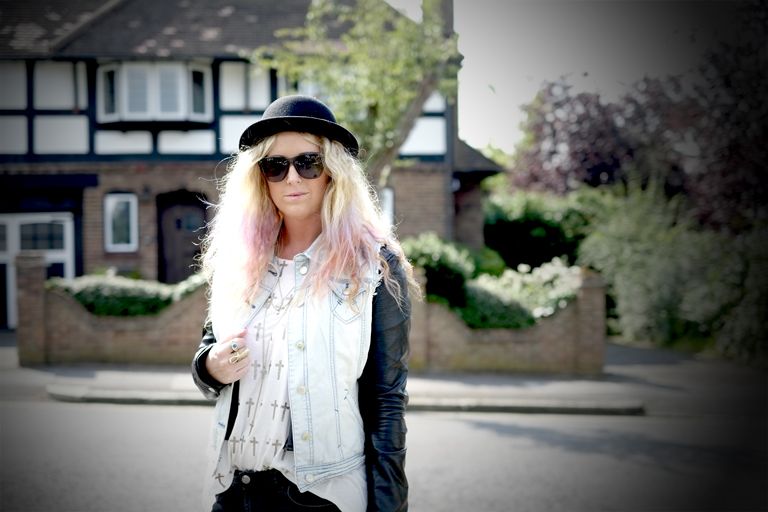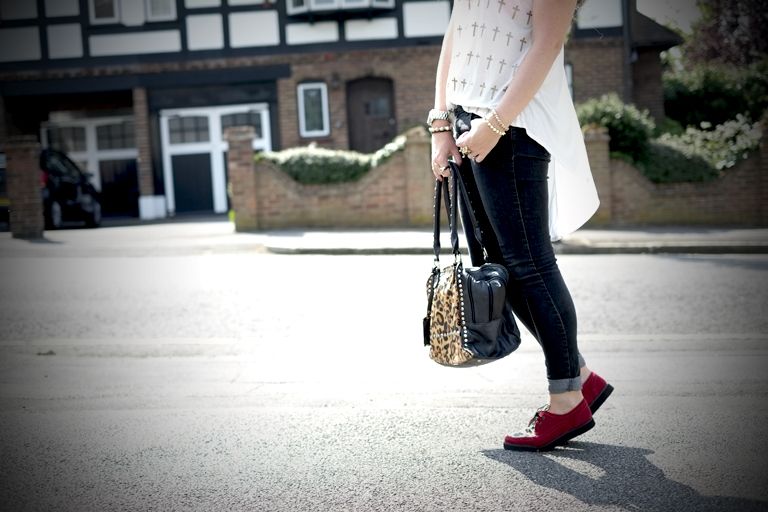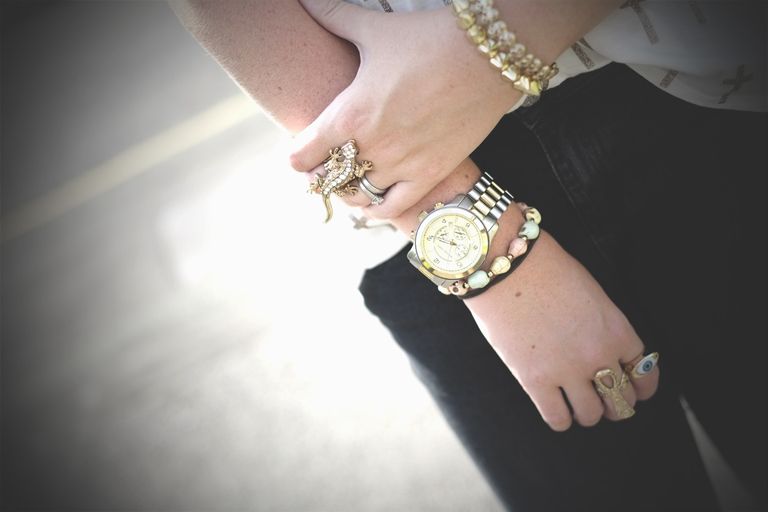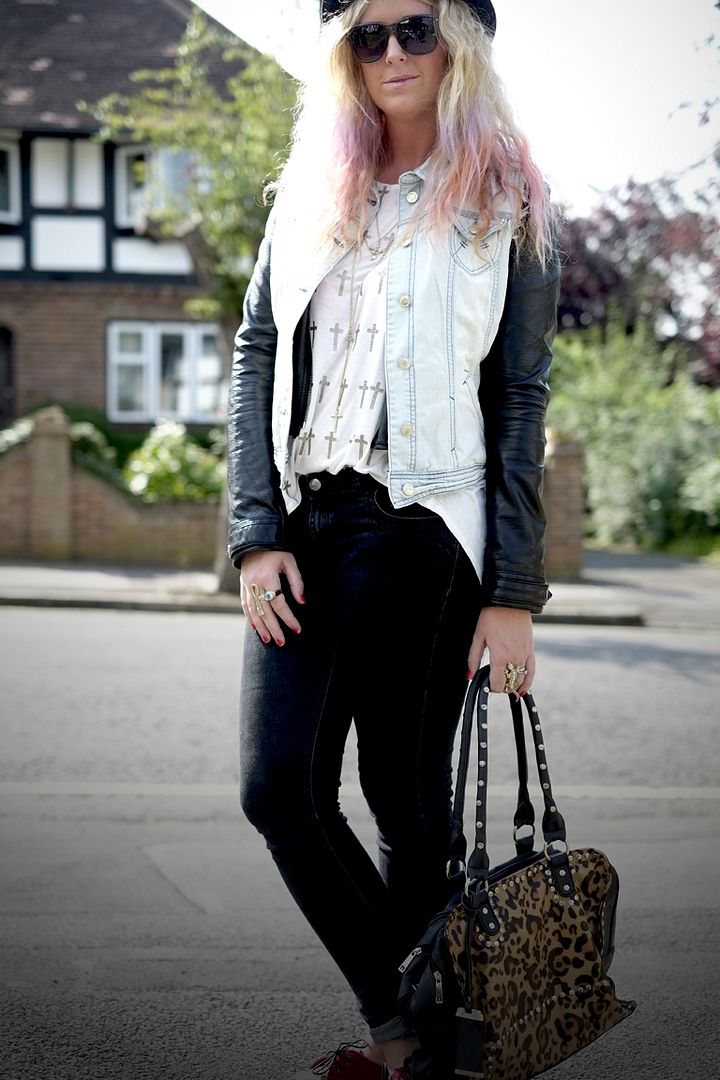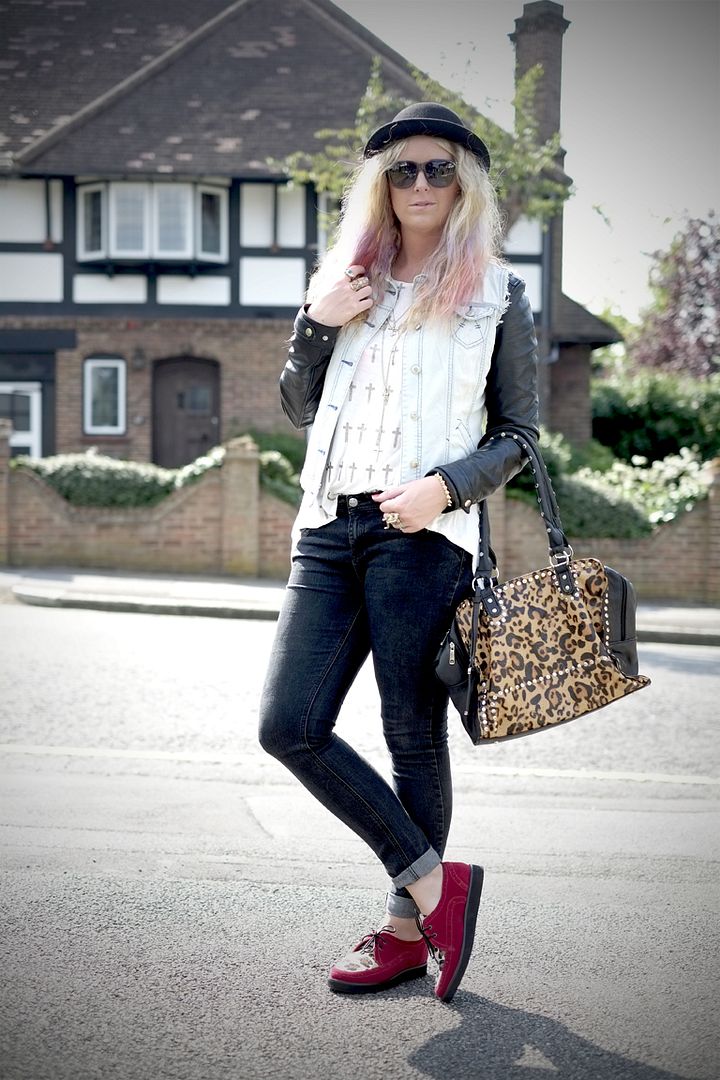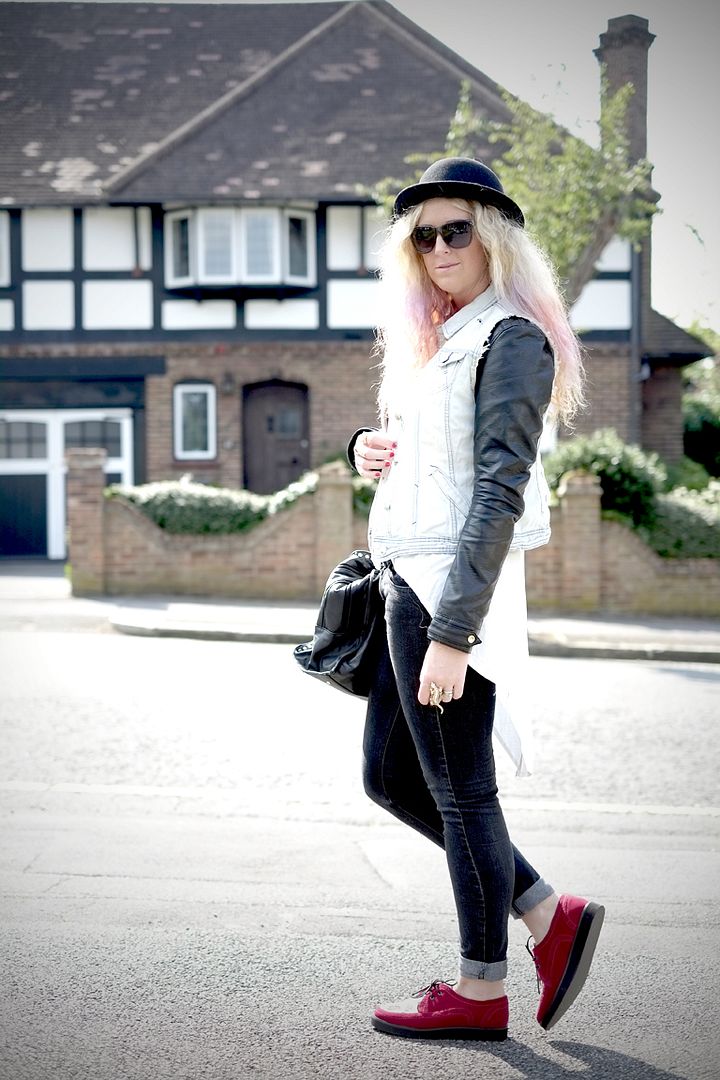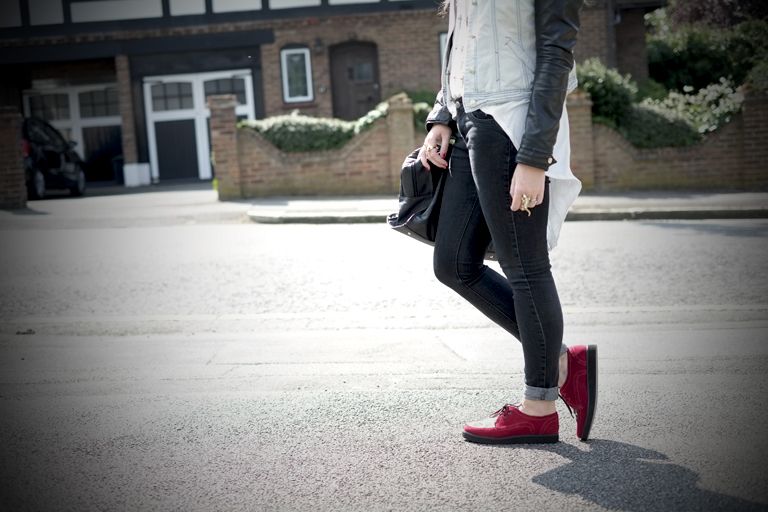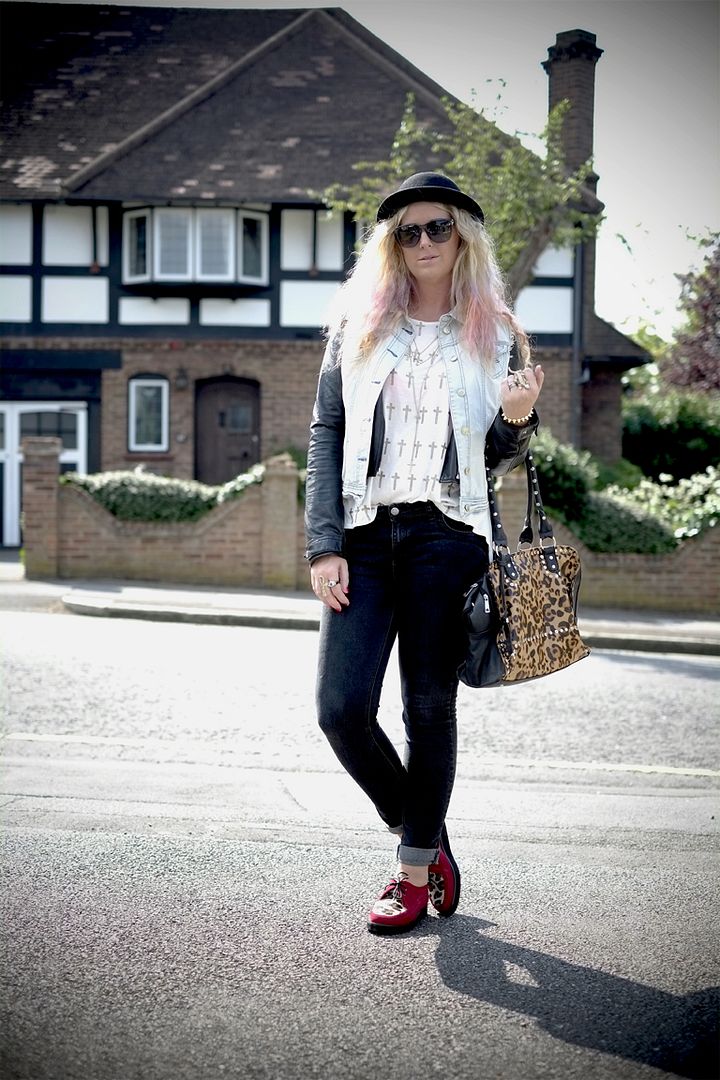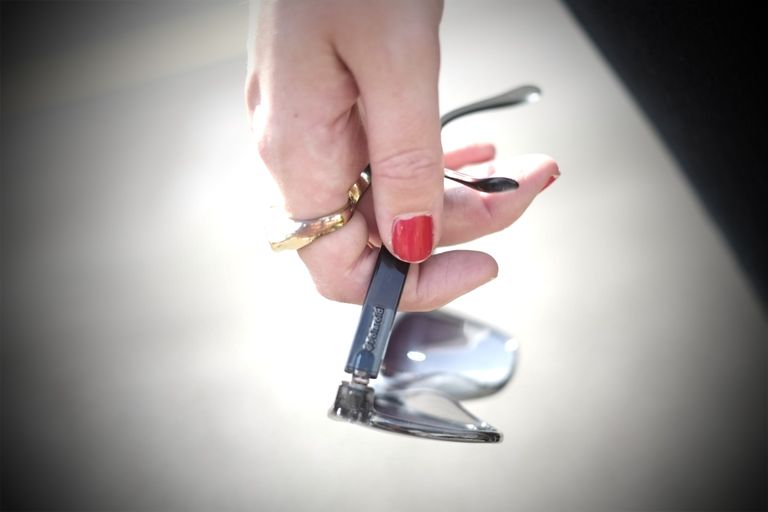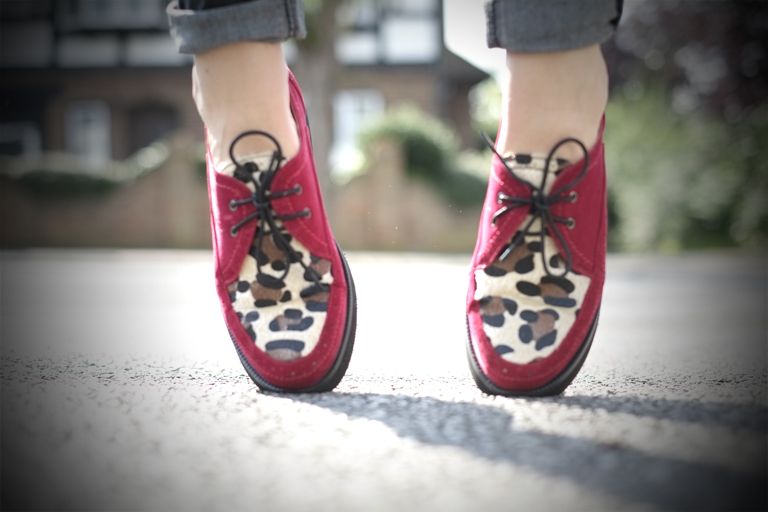 I Am Wearing :
Bowler Hat - Primark
Leather Biker - H&M
Denim Waistcoat - New Look
Cross Tee - Primark
Black Jeans - H&M
Leopard Print Creepers - c/o RunWay Shoes
Polaroid Sunglasses - c/o Sunglasses Shop
Watch - Michael Kors
Jewellery - Matalan
Bag - Bought in a Boutique
Finally I have got my hands on a perfect pair of creepers! Red is SO going to be my colour of choice for AW 12 and these little cuties from Runway Shoes are going to feature heavily in my wardrobe this season, such a good price at £25.99 too! Bargain!!
Speaking of bargains, I am totally in LOVE with my new Polaroid sunglasses, who knew Polaroid did sunnies? Not me! These are from the gorgeous people at the Sunglasses Shop, and they are really good!! The world goes DARK when you put them on! LOL - Anywayz you will be seeing more of these as I am taking them to Spain with me next week!!
Got HEAPS of work and partying to do before my holibobs, so I better get on with it!
Just before I go, are any of you hitting Vogues Fashions Night Out in London on Thursday night?
Let me know where you are going, I need some good tips and maybe we can fashion it up together? (at least for one free cocktail anyway!)
MWAH!