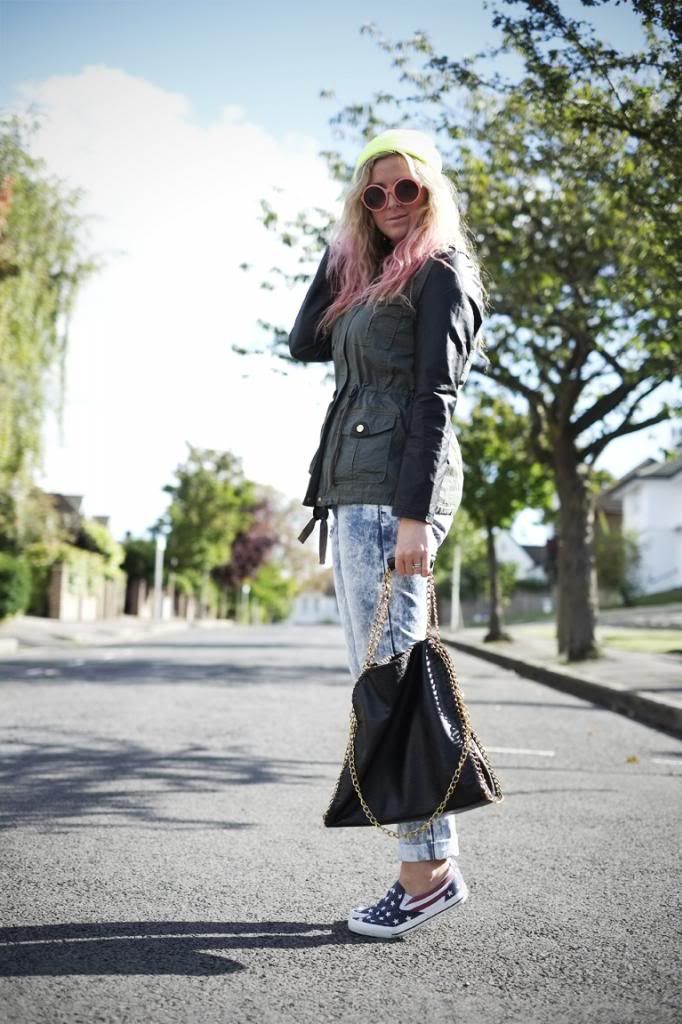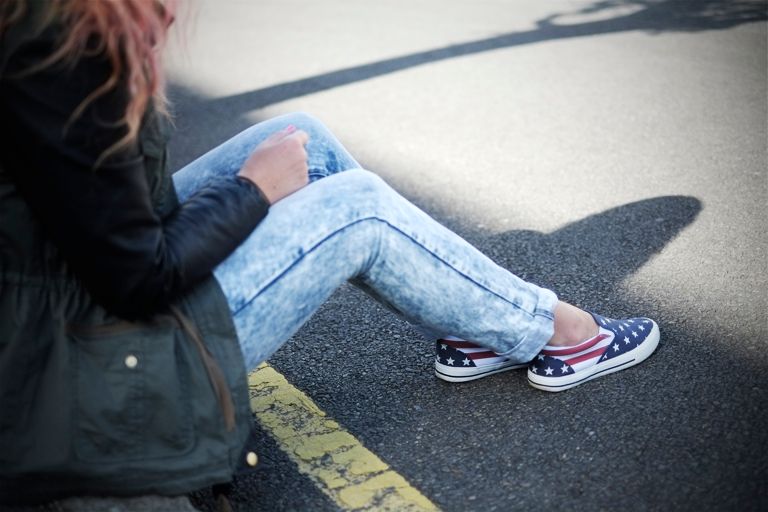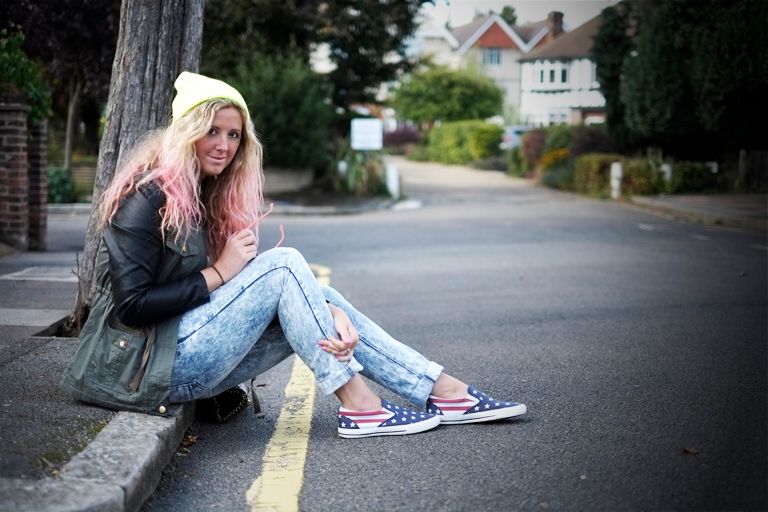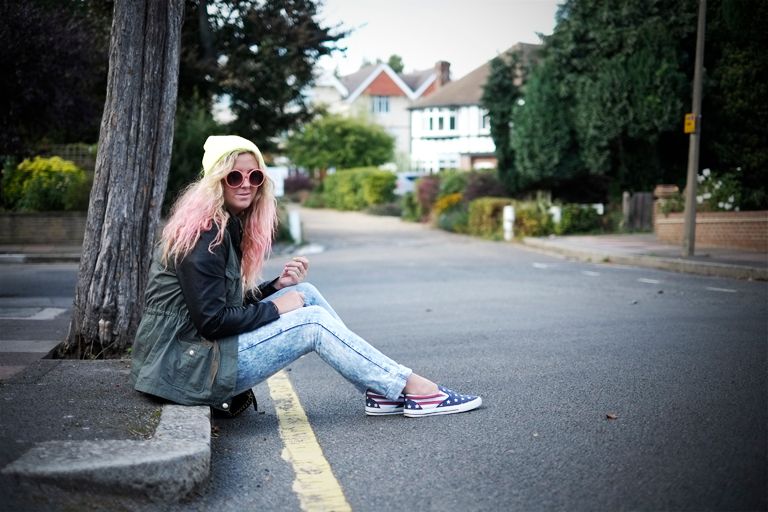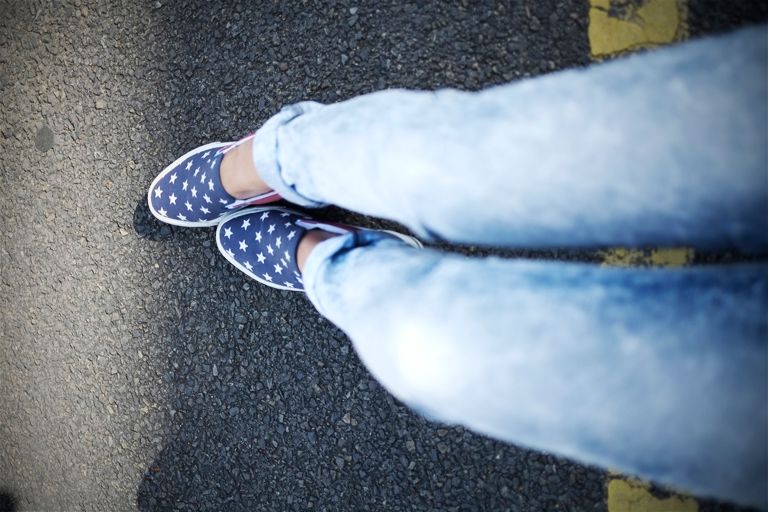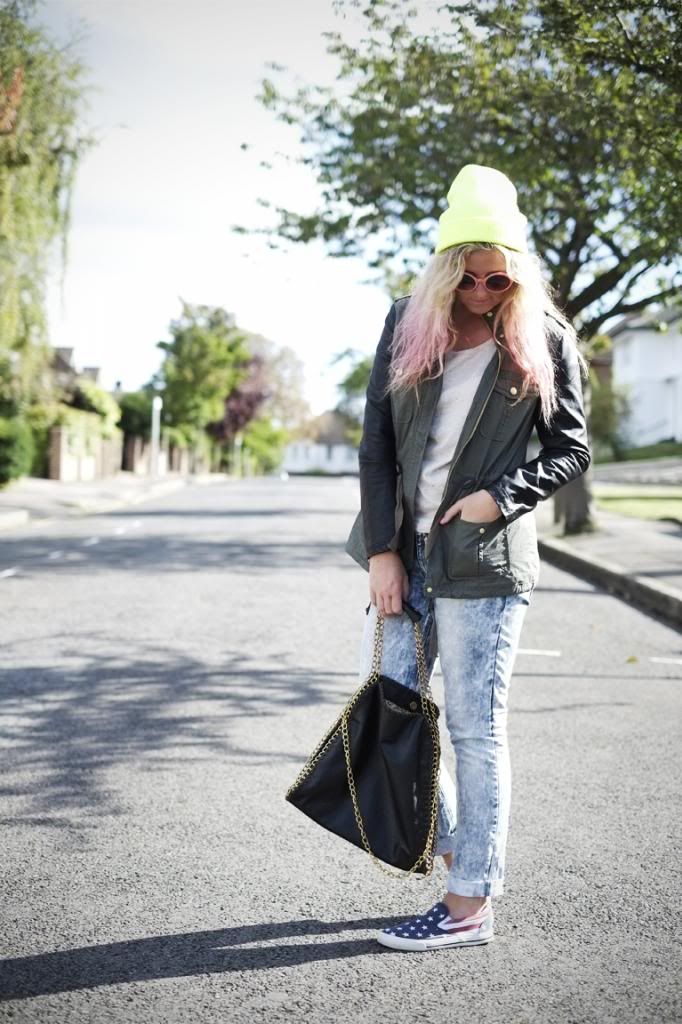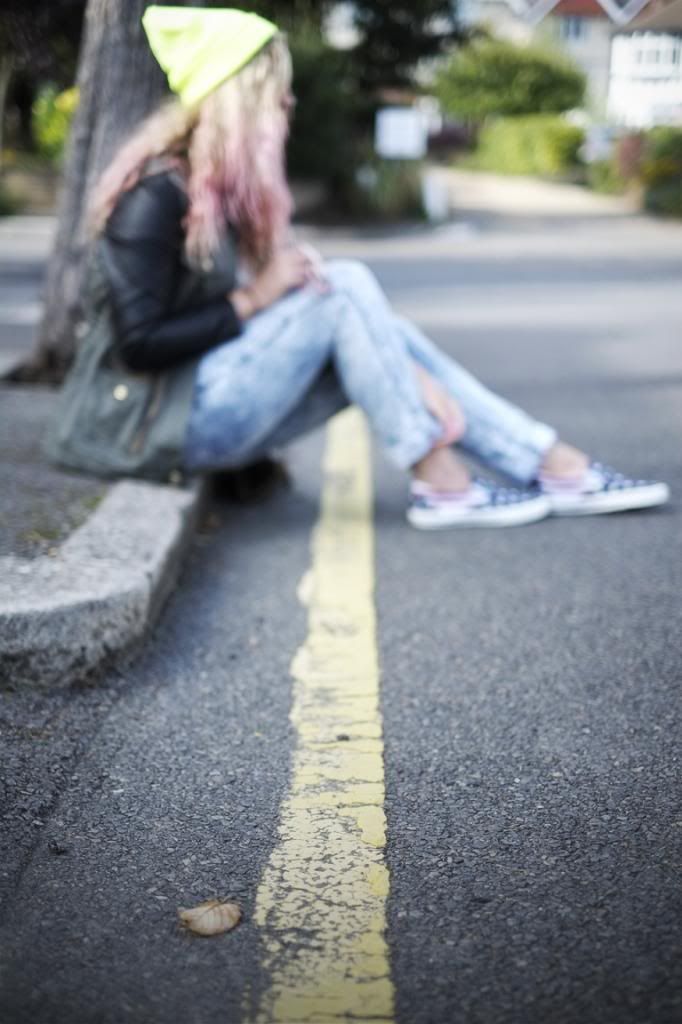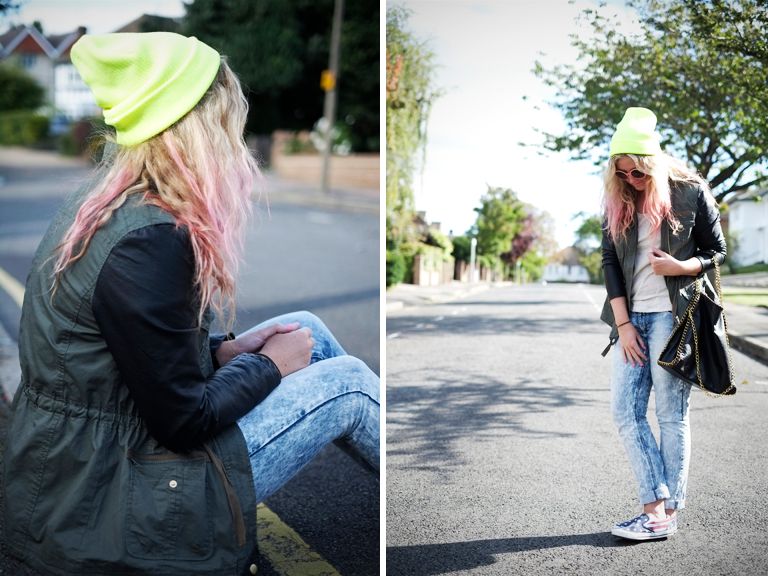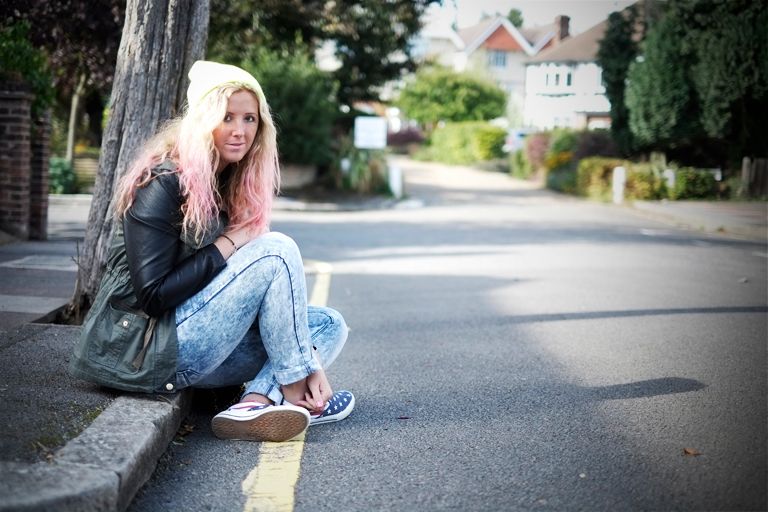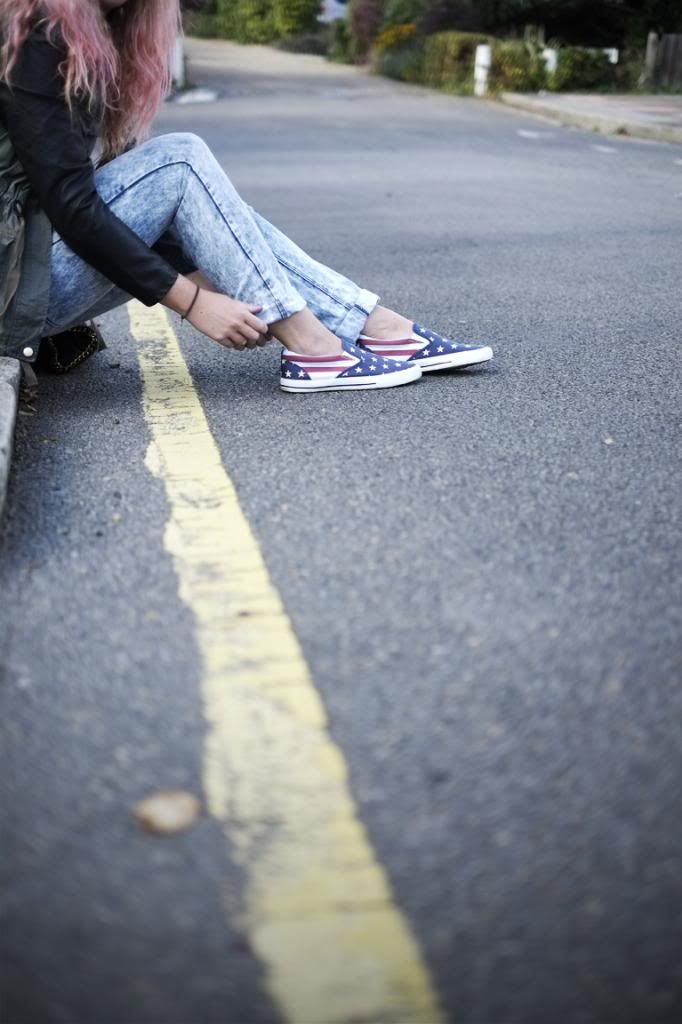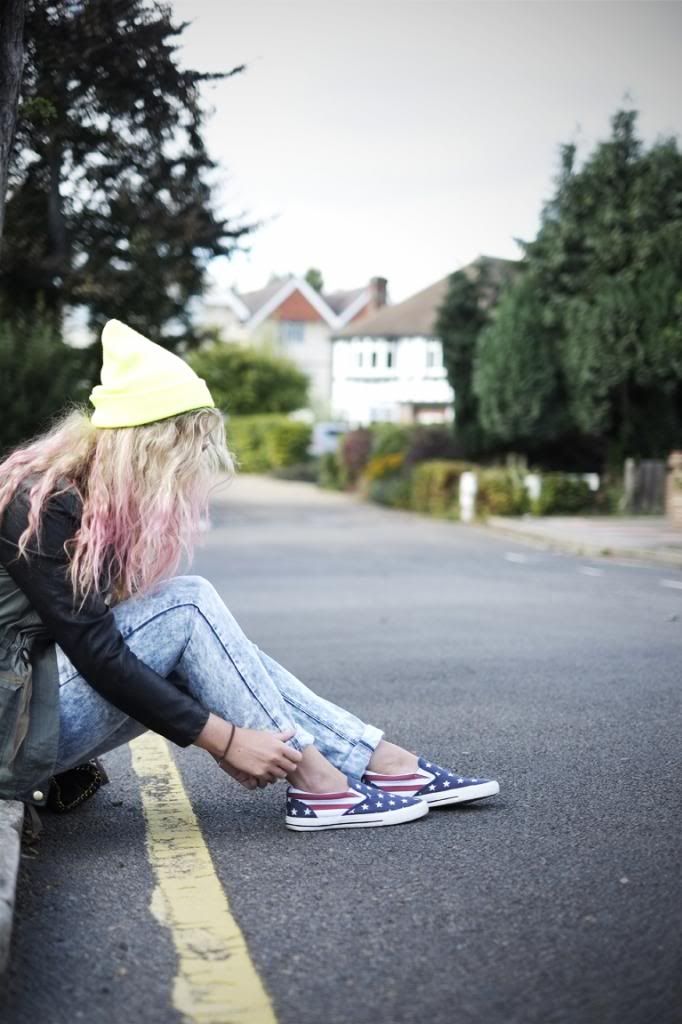 I Am Wearing :
Khaki Leather Sleeve Jacket - Primark
Neon Yellow Beanie - Ebay
T-Shirt - H&M
Jeans - H&M
American Flag Pumps - Primark
Sunglasses - Asos
Chain Bag - Liverpool St Johns Market
This is my chilled out Saturday shopping outfit, I am all about comfort when i am shopping!
I spent most of my morning in TK Maxx, I found soooo many things that I wanted but in the end I settled on 2 new hats, a sequinned tiger sweater, a chunky knit jumper for my dog and a gorgeous shelving/hook unit to store my necklaces on! Will take some pics when it is up!
I have spent my Sunday with friends eating their food and enjoying their company! My friends are great cooks and I have LOVED not having to cook and just chilling out in their company.
How has ur weekend been? Have you bought anything nice? Send me pics!
MWAH