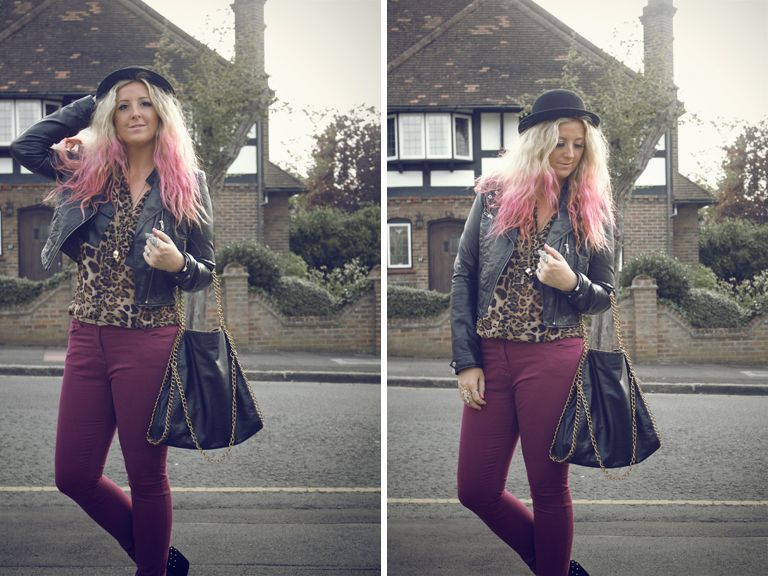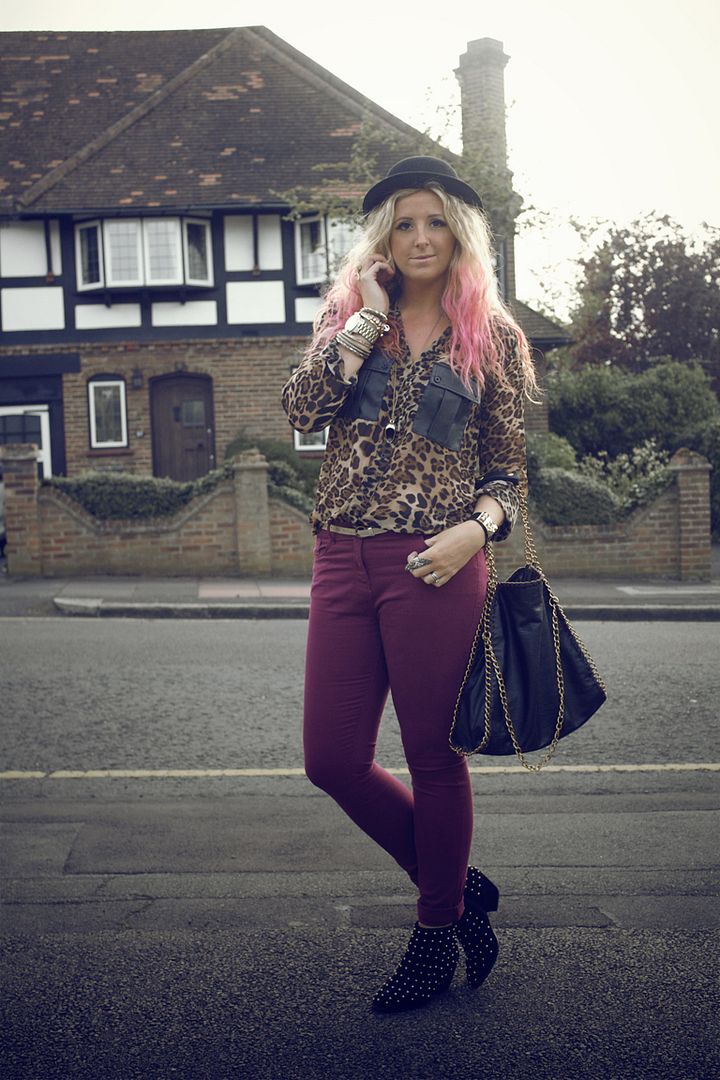 I Am Wearing :
Bowler Hat - H&M
Leopard Print Blouse - FM Boutique
Leather Biker - H&M
Burgundy Jeans - Matalan
Studded Boots - TopShop
"Hermes" Cuff - Ebay
Bracelets - Forever 21
Watch - Michael Kors
Bag - St Johns Market Liverpool
Last Saturday night I went to the Pink Mothballs App Launch - the app is designed for you to easily share your clothes with your friends - for those nights when you have "nothing to wear" but pay day is still 2 weeks away - you just pop onto the app and scroll through your pals wardrobes - see something you like book it out and arrange a pick up time with ur girlfriend - simples!!
So here are some pics from the evening -




This half naked dude was at the door to greet us with his pecks and a cocktail! He was a REALLY good laugh and was cracking the jokes all night - tbh I thought he was gonna be in love with himself but he SO wasn't, just a funny guy! I had to do a stupid pose cos I didn't feel comfortable having a "normal" photo with a half naked man that I dont know!




Sweets!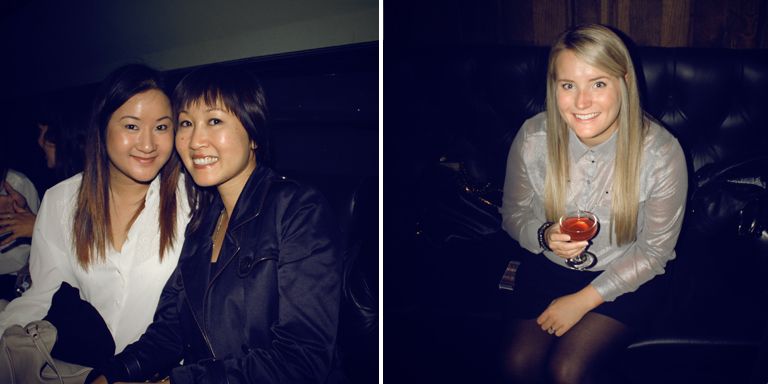 Left, Julie and her sister Right, my pal Sarah




Me with the gorgeous Jo from The Glad Rags - awesome vintage store, check it out!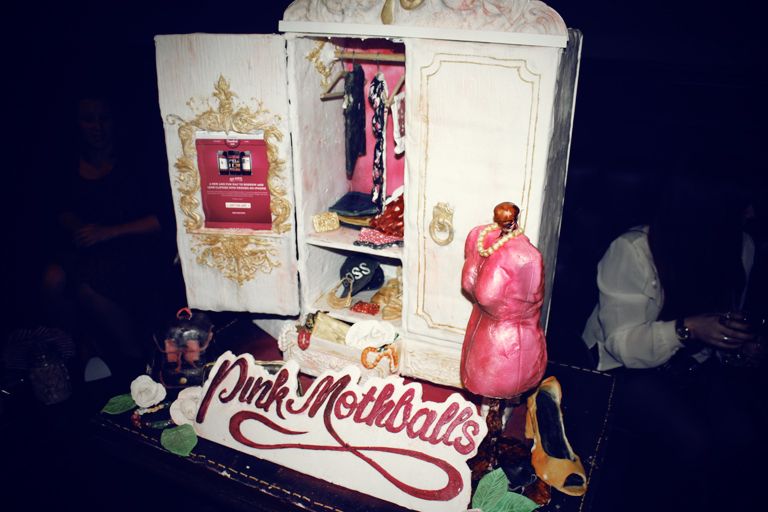 This cake has an IPAD INSIDE it!!!


I tried on this Crown & Glory floral crown and fell in love! I have to get me one of these!
I also got to hang out with Aisling, Jaime and Elle, but didn't find the time to get a snap with them all!
I would like to thank Pink Mothballs for hosting a fun evening and filling me up on cake and sweets!!
Happy Wednesday folks - we are finally half way through the week! I swear it has taken 4 days to get to Wednesday!!
Big LOVE
Mwah