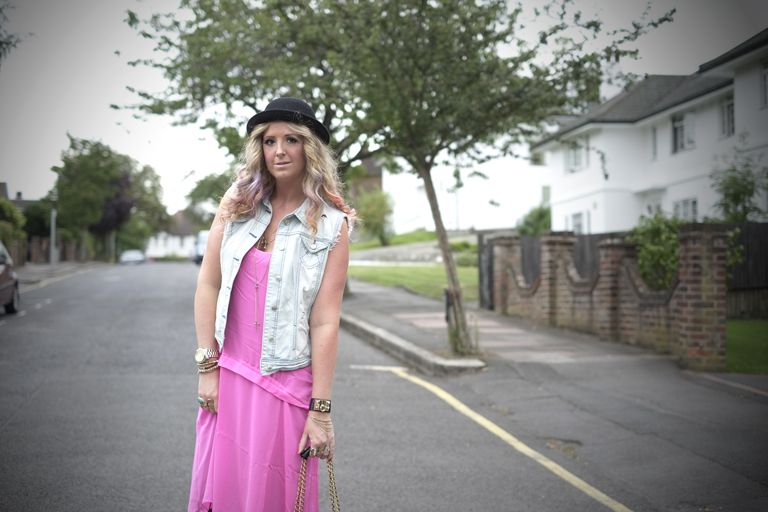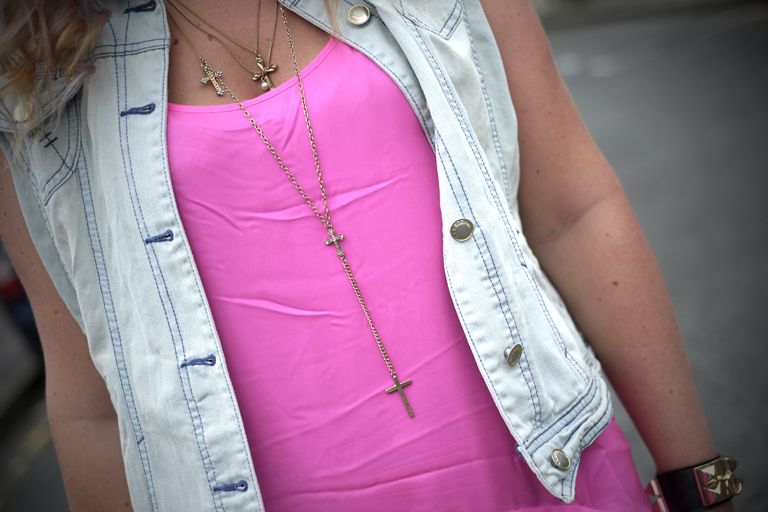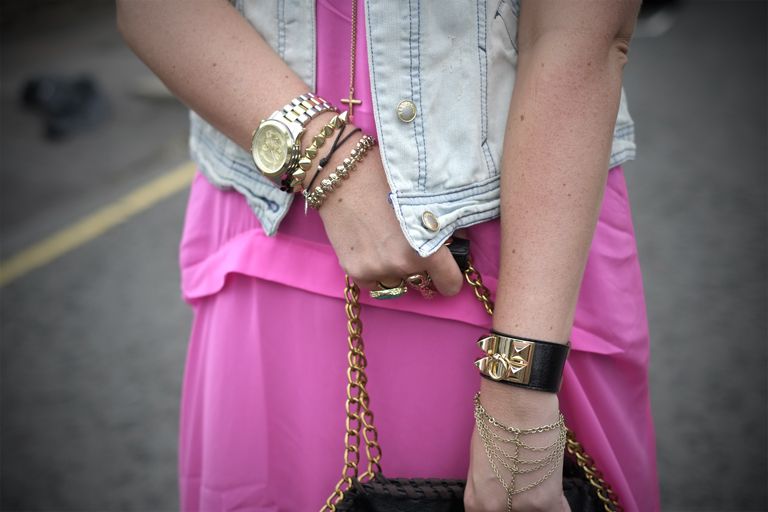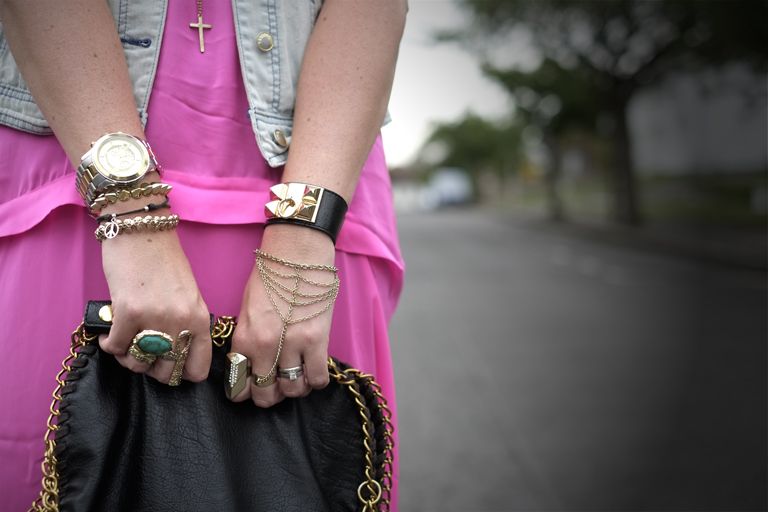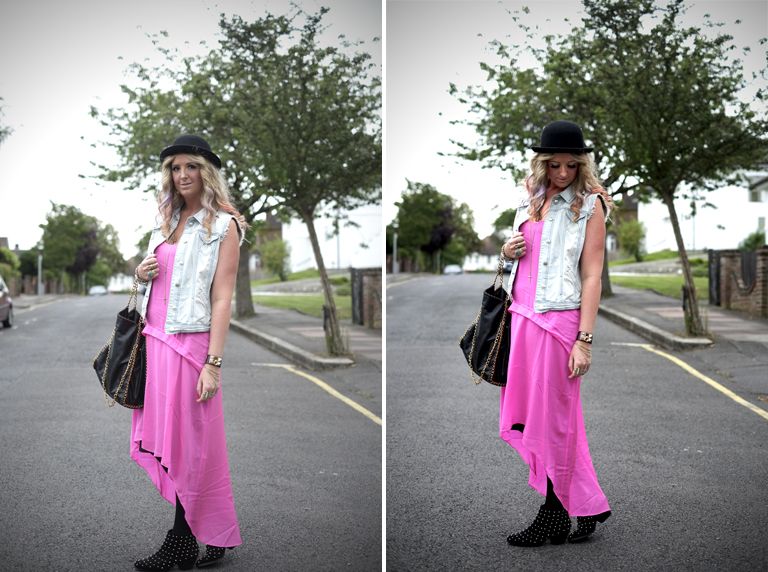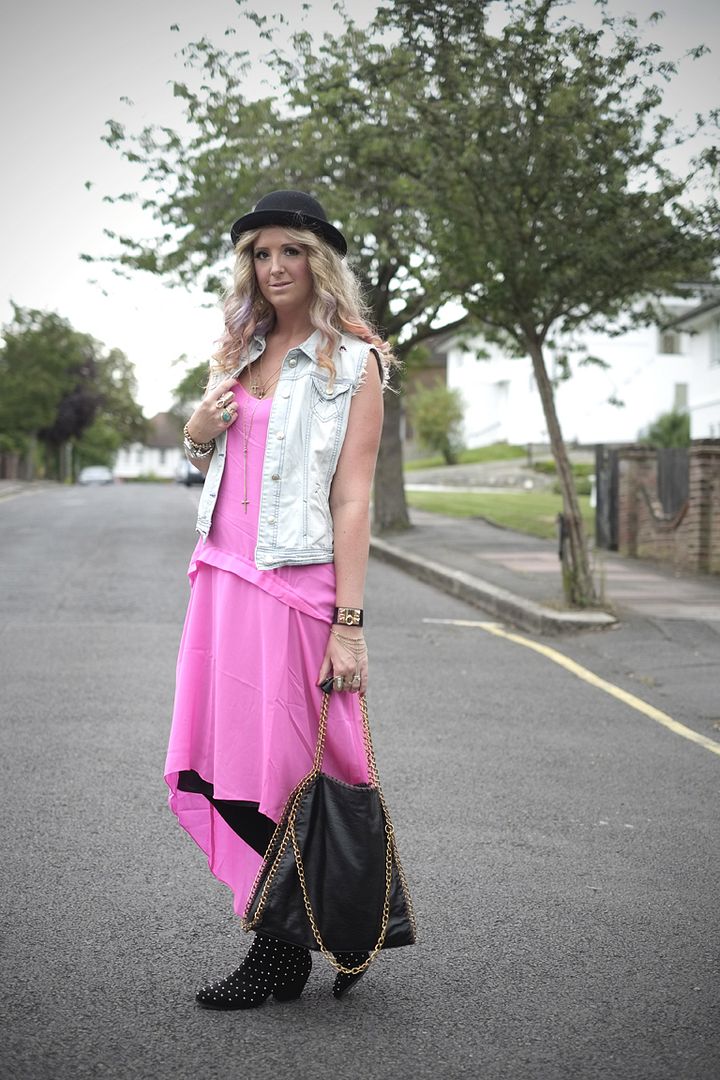 I Am Wearing :
Pink Neon Dress - TopShop
Bowler Hat - Primark
Denim Vest - New Look
Studded Boots - TopShop
"Hermes" cuff - Ebay
Jewellery - Matalan / Primark
Bag - St Johns Market Liverpool
When I said you would be seeing a lot of these TopShop boots - I really meant it! I cant take them off - gotta get my £70 worth though right?
This is the outfit I wore to the My Celebrity Fashion party on Tuesday night! It was sooo much fun, got to hang out with a heap of other bloggers, some I had met before others I had'nt. LOVE making new blogger pals. I also got to meet the gorgeous girls behind Wish Want Wear - an online dress hire store, they do SUPER DUPER stunning dresses!!
Here are a few Instagrams from the night that I stole from my girls! (I didnt take a single pic - too busy chatting and meeting new peeps! oops my bad!)
Pic frm the gorgeous
Julie
The goodie bag ...
Pic frm the girl with the most amazing hair -
Sophie
Pic frm the gorgeous
Banx
Off on my hols tomorrow so look out for sunny Spain outfit posts!!
Have a great weekend lovelies
MWAH