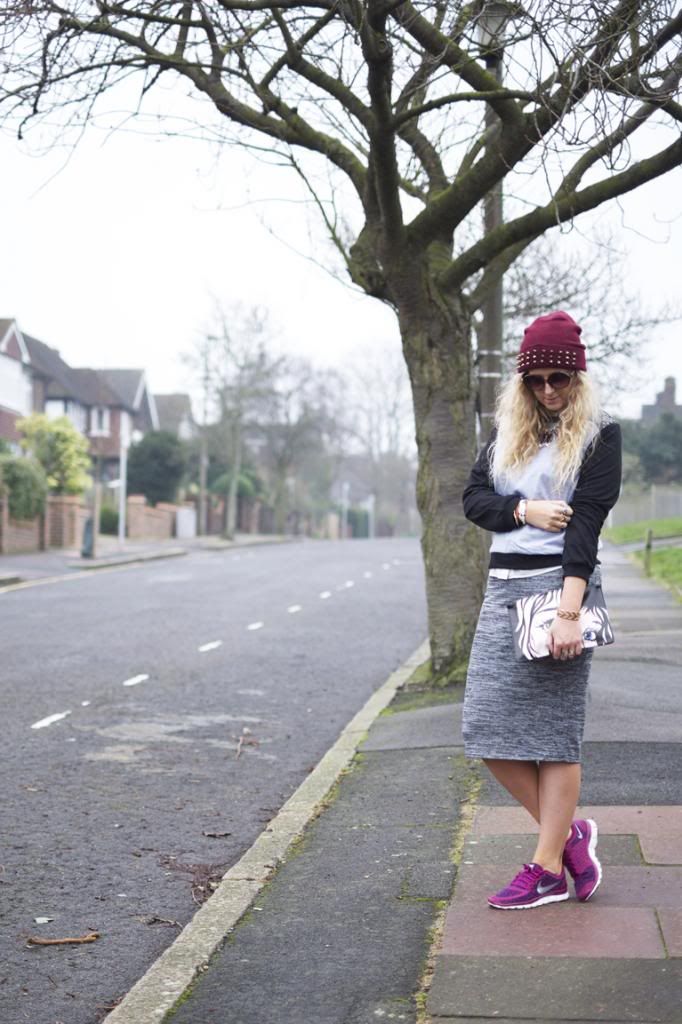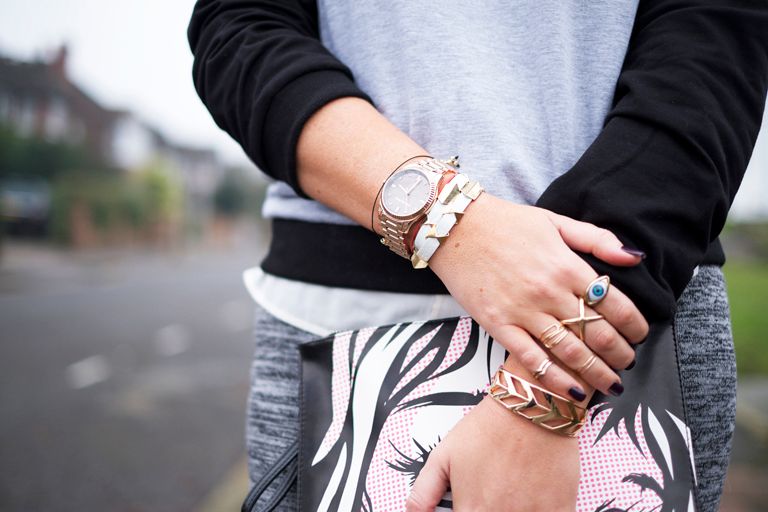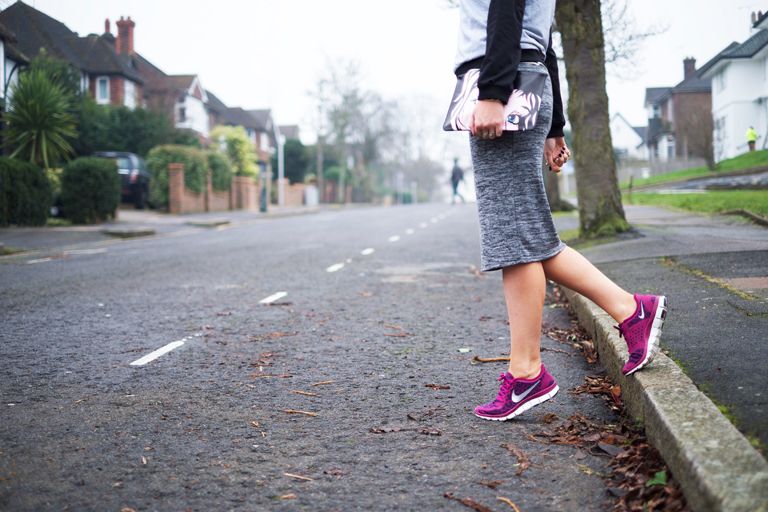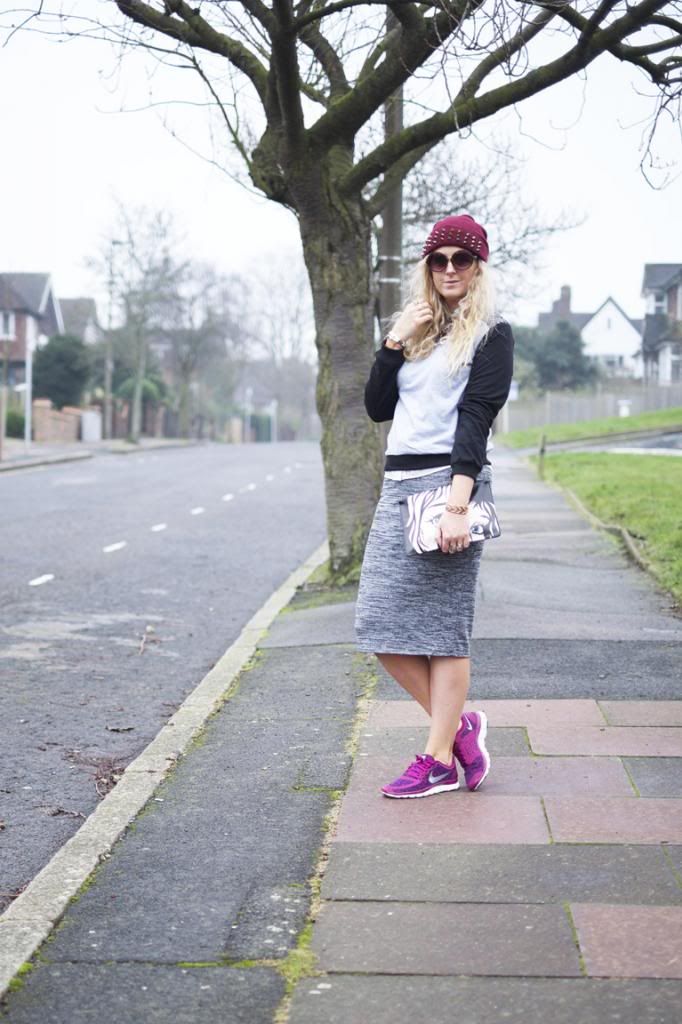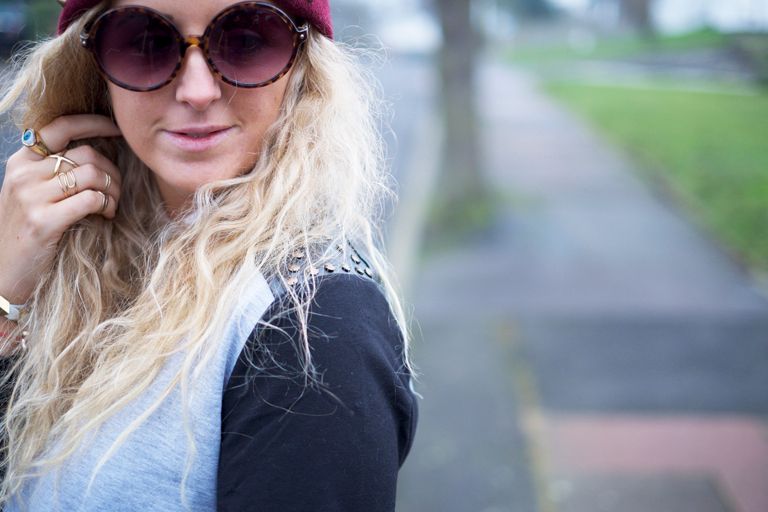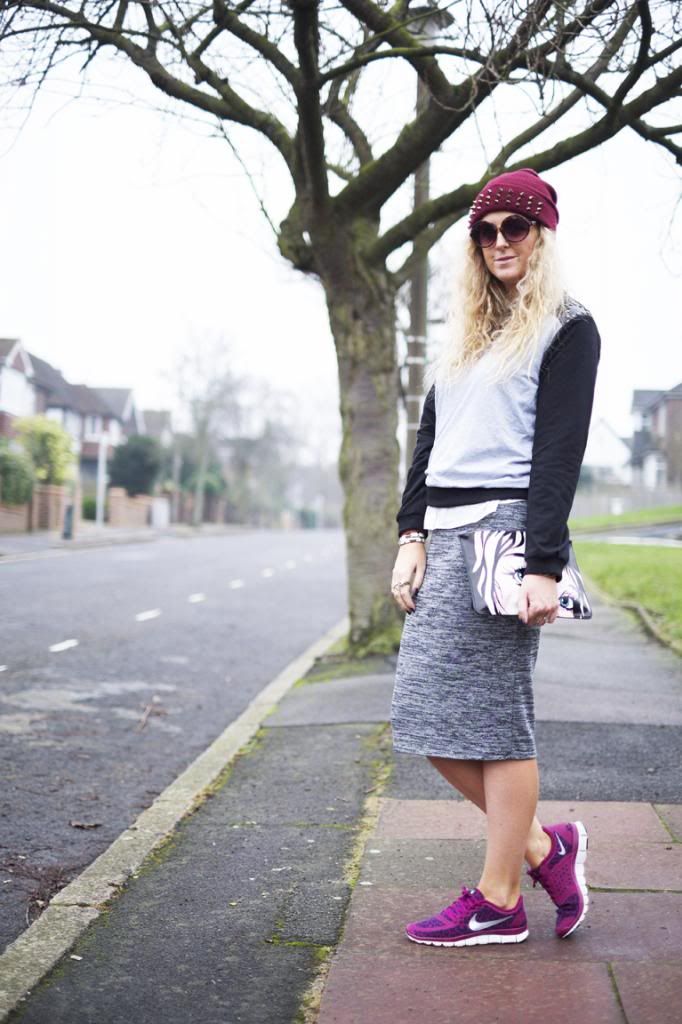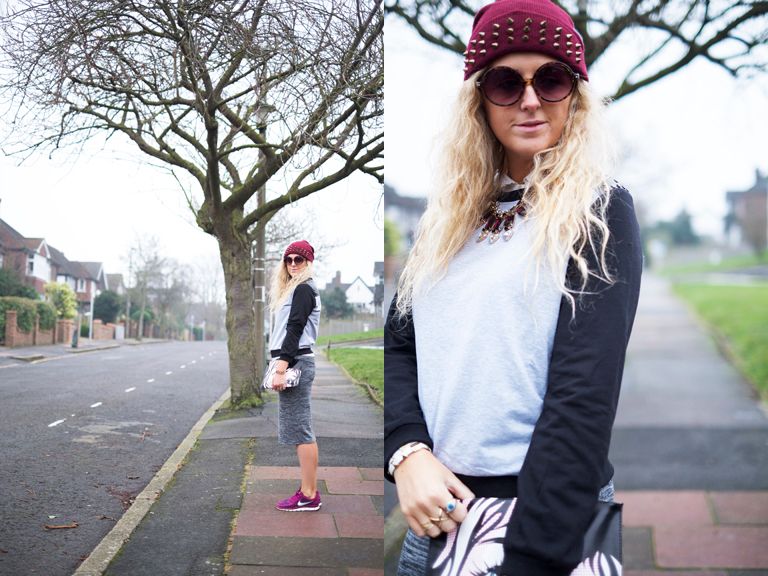 I Am Wearing :
Studded Beanie - H&M
Studded Sweater - c/o Poppy Lux - currently on sale!
Blouse - Vintage
Grey Pencil Skirt - Primark
Nike free Runs - c/o JD Sports
Pop Art Clutch - New Look
Necklace - Primark
Watch - Michael Kors
Rings - Topshop
Leather cuff - c/o Ziba
So have you embraced the trainers as everyday wear trend yet? I gotta tell you I am ALL for it! They are the most comfortable footwear trend ever!
I have branched out a bit and teamed a casual pencil skirt and this studded sweater with my Nikes - and I am very happy with the results!
I may need another pair of trainers soon tho - coz you will all get bored of me very soon!
Happy Tuesday lovely people - I have a lovely new GIVEAWAY coming this week so stay tuned!!
MWAH
Clare Astra