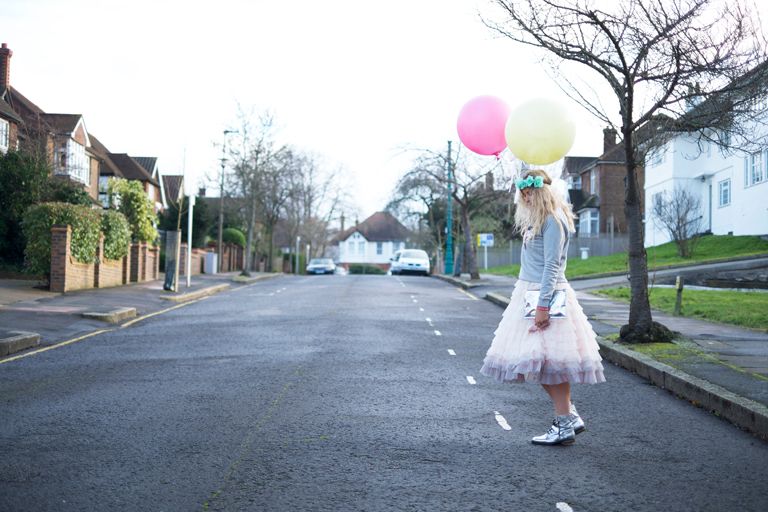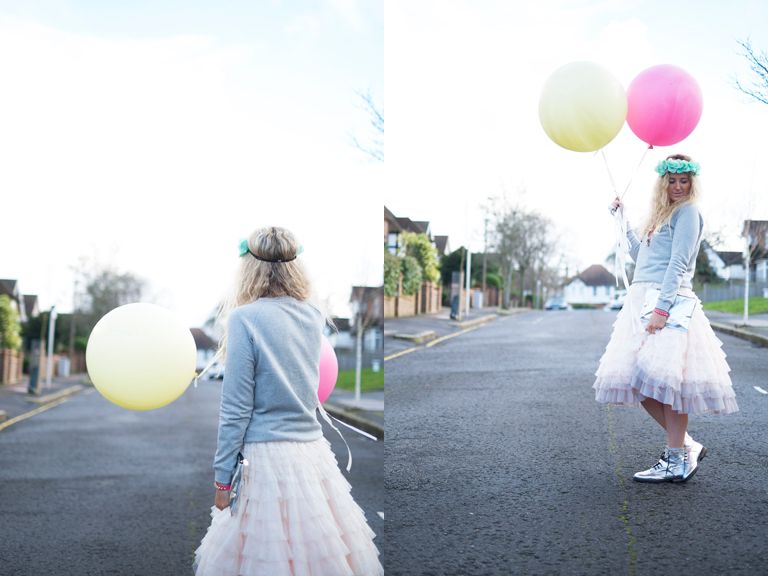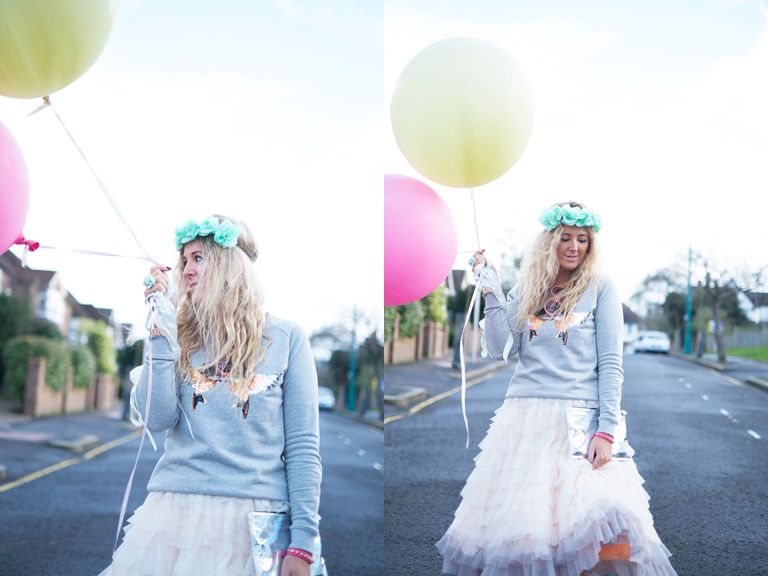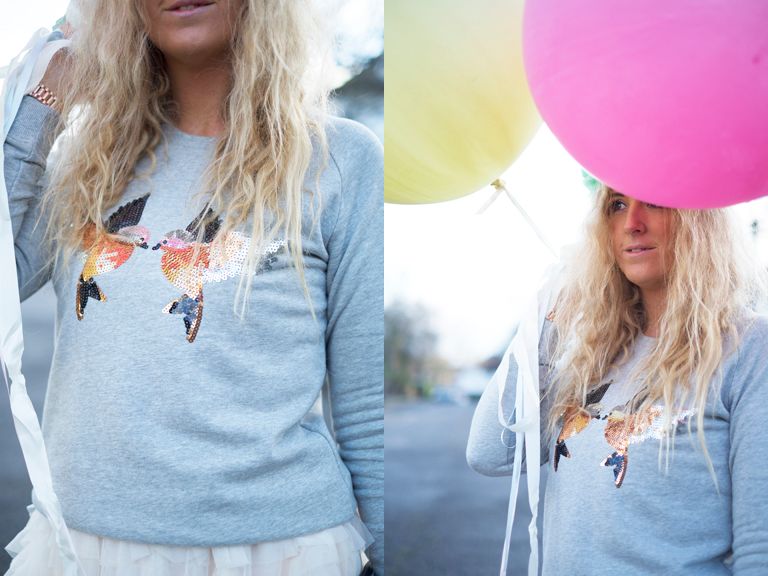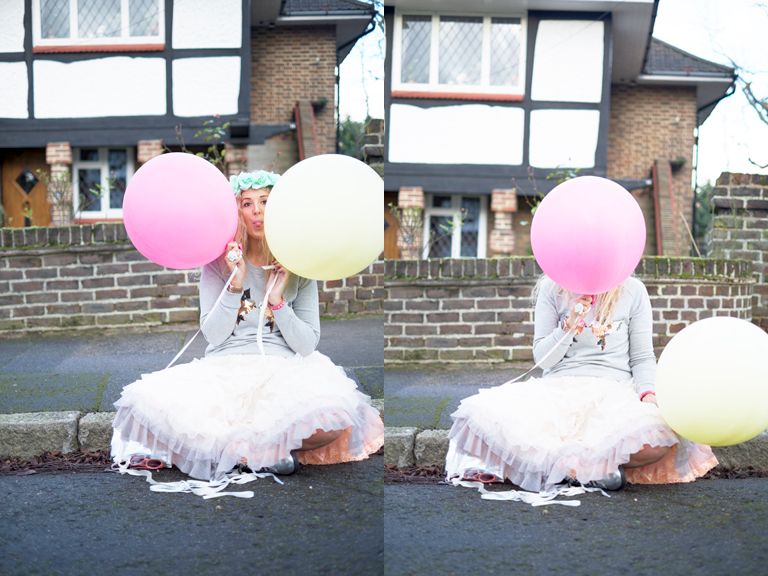 I Am Wearing :
Mint Flower Crown - Forever 21
Sequinned Bird Sweater - c/oSugarhill Boutique
Dress (worn as skirt ) - TopShop (old)
Silver boots - Asos
Holographic Clutch - Dorothy Perkins
Watch - Michael Kors
Last week I went to the Dorothy Perkins SS Accessories press day and the whole place was beautifully decorated with these big balloons! Naturally I had arrived late in the day and was leaving just as they began packing up - cheekily I enquired what they would be doing with the balloons and when they said "popping them" I knew I had to rescue some for an outfit post!
I did leave with 3 but after running through soho for my bus 1 of the balloons escaped!! RIP my big blue balloon - you were loved for the short time we spent together!
This is my favourite blog post EVER - I hope you enjoyed the photo overload as much as I enjoyed playing with balloons in the street!!
HAPPY WEEKEND FRIENDS!
MWAH
xoxo
PS - The Winner of my iconemesis giveaway is Jane Lambet! Congratulations - check your email!