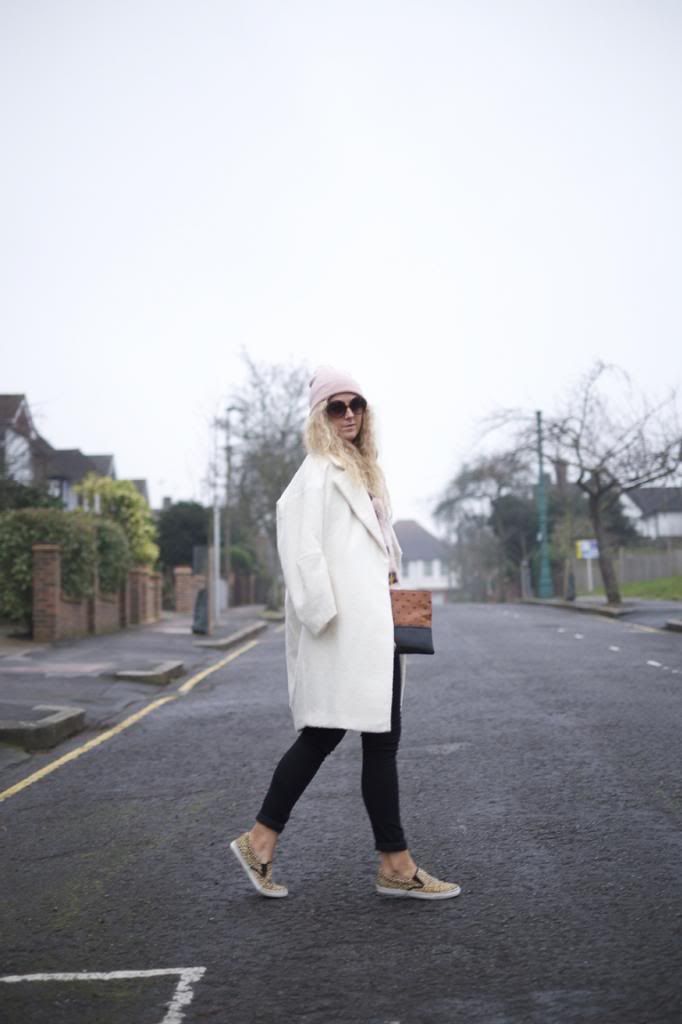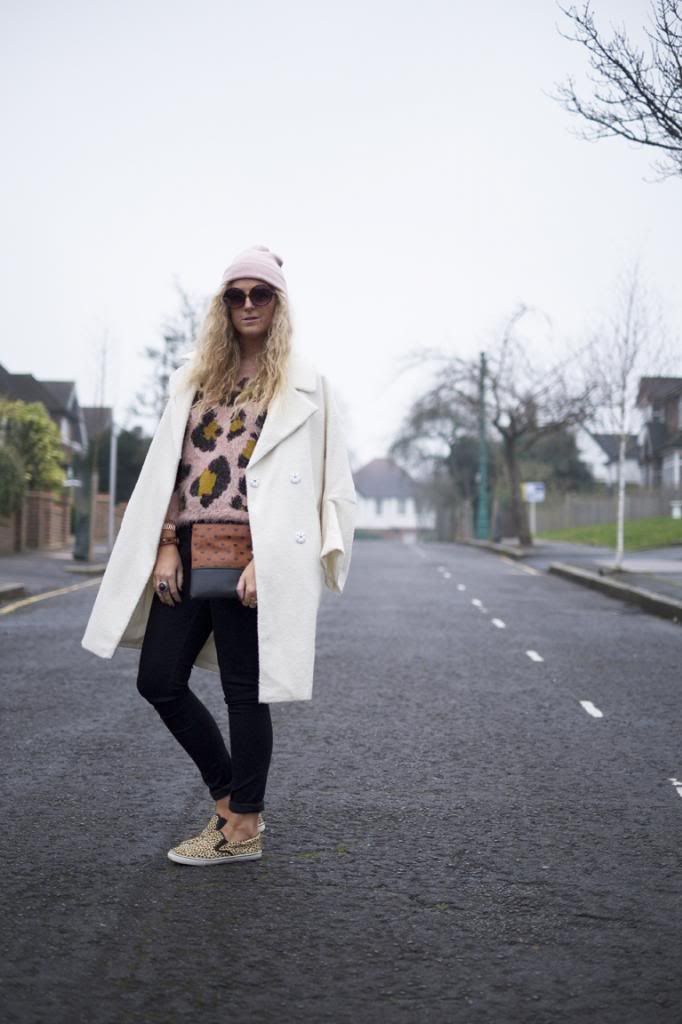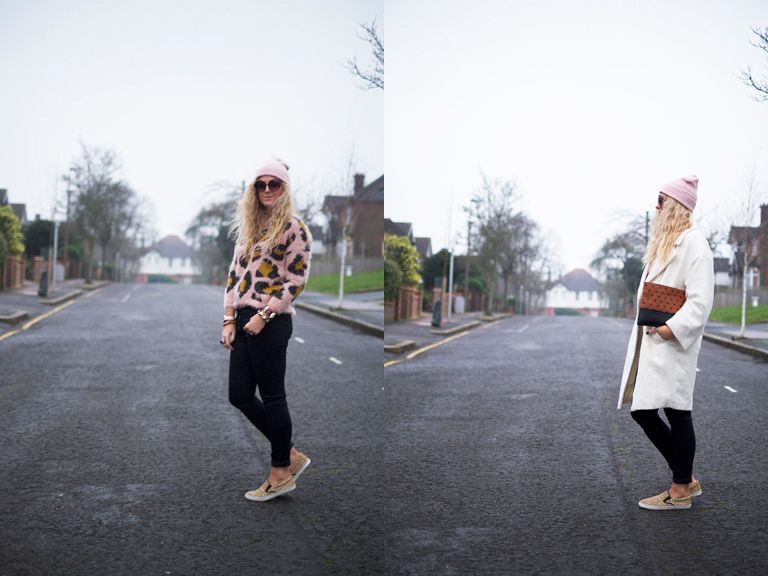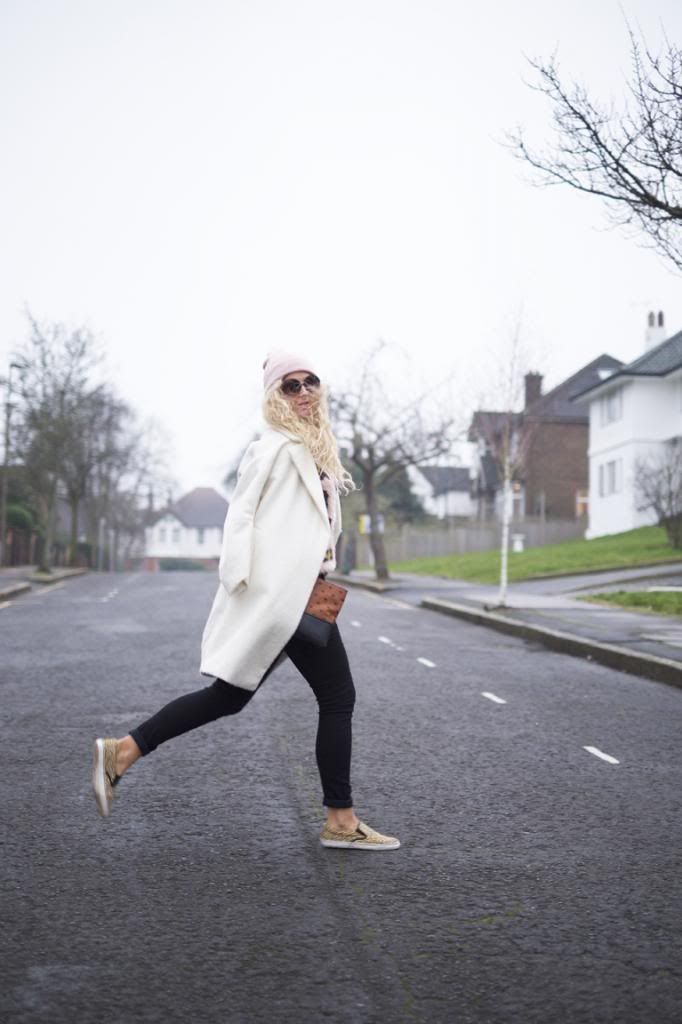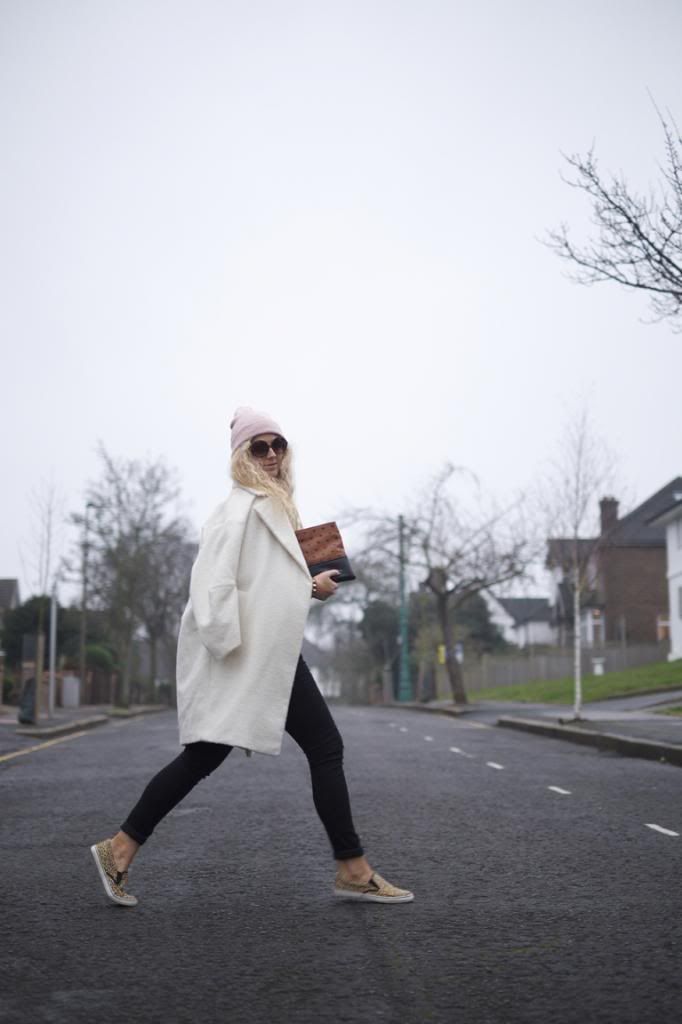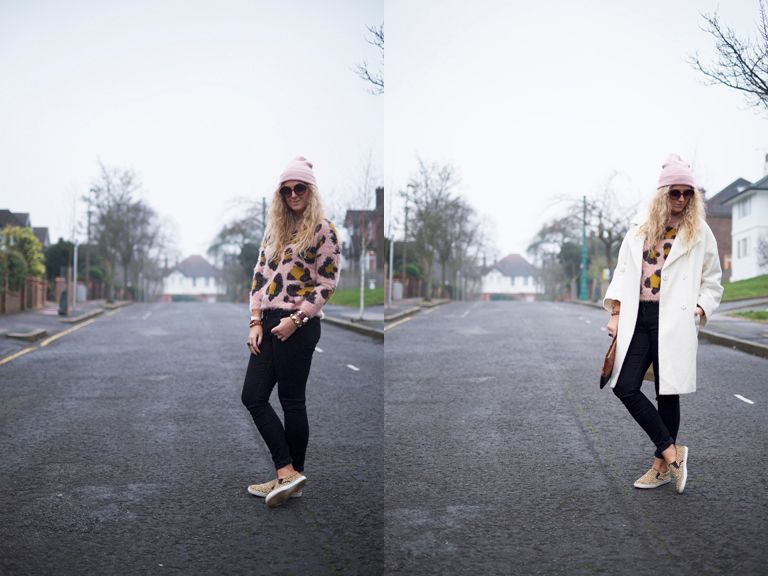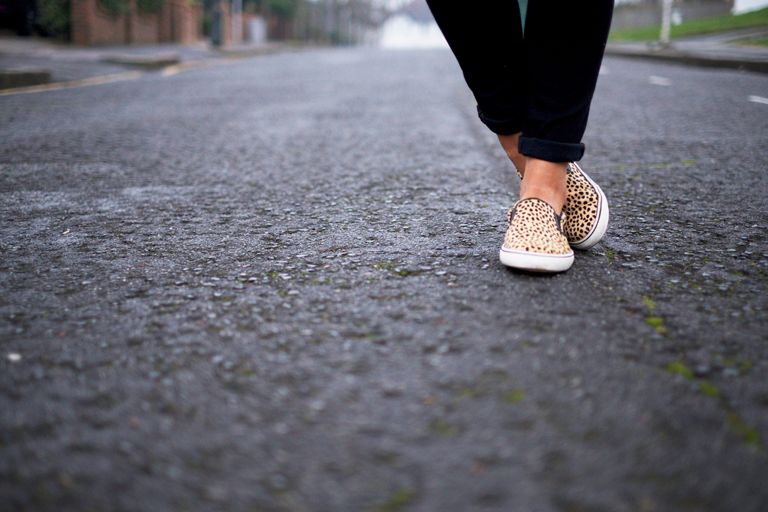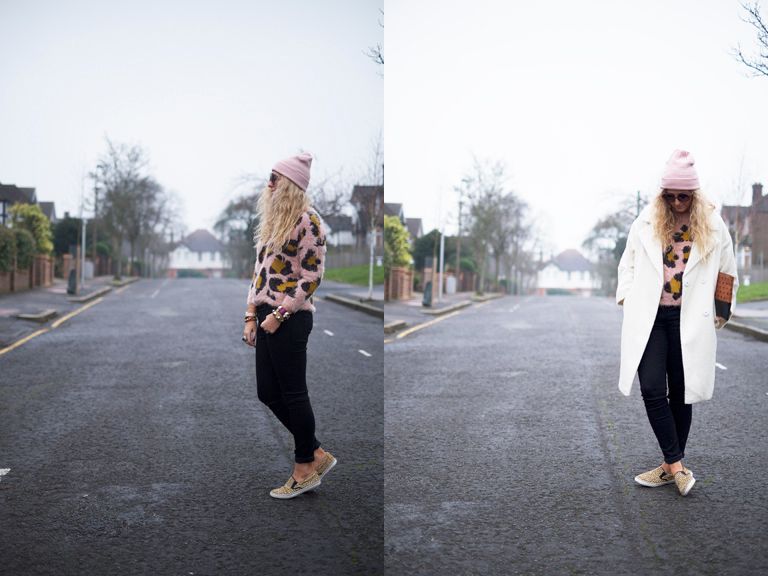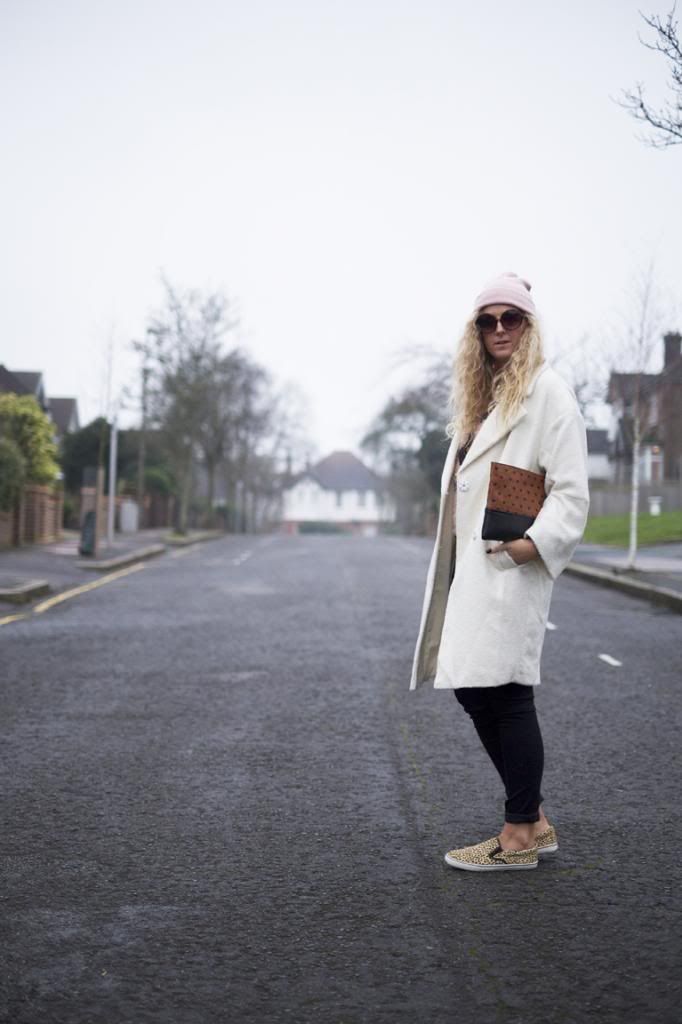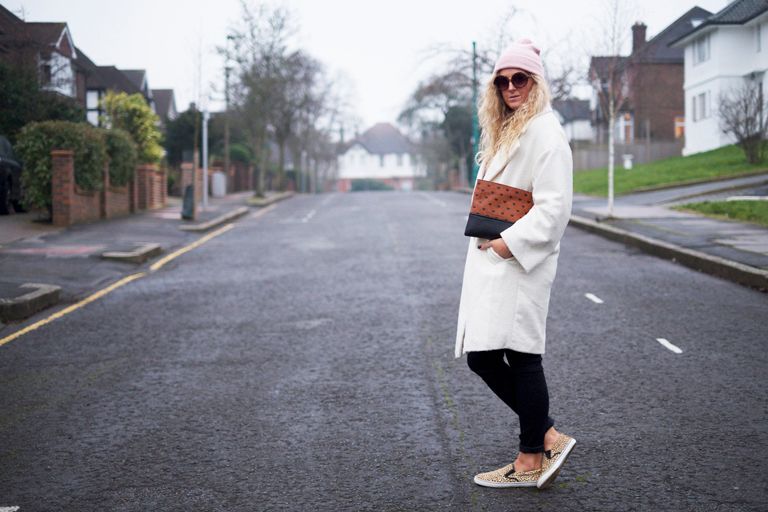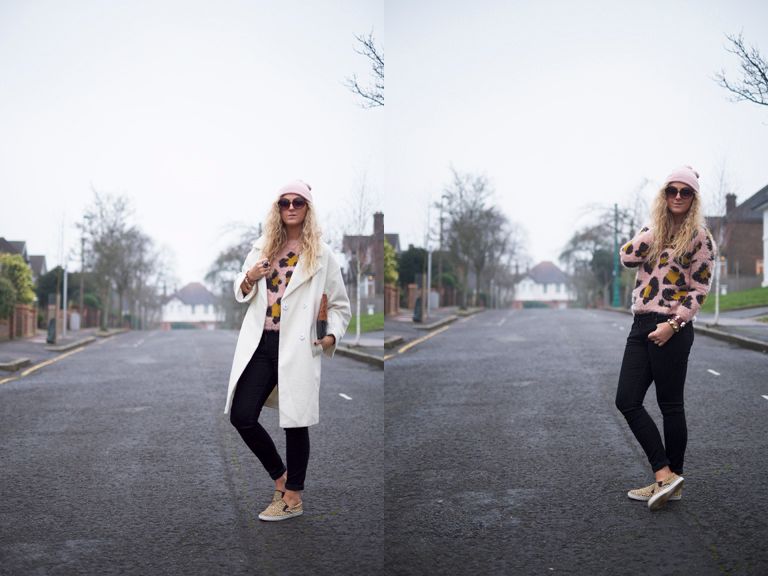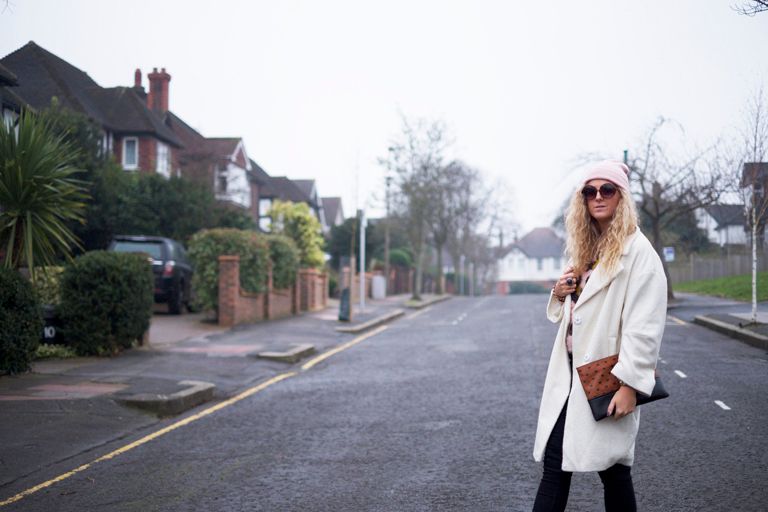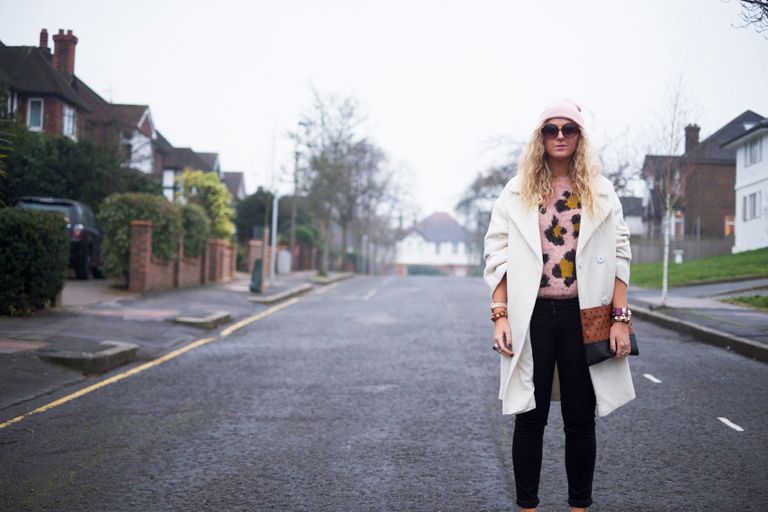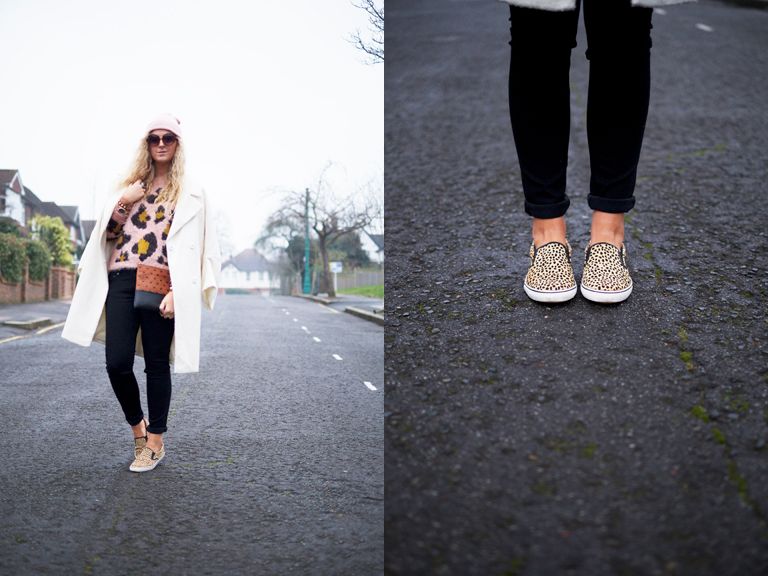 I Am Wearing :
Pastel Pink Beanie - Primark
White Oversized Coat - TopShop
Pink Leopard Print Jumper - TopShop
Black Skinny Jeans -
Great Plains
Leopard Print Slip-ons - Next
Heart Clutch Bag - Accessorize
We all LOVE a great basic right? - everybody has them in our wardrobe, wether its a white t-shirt, black dress, a tailored trouser, or in this case the perfect fitting black skinny jeans, they are the clothes we go to when all else has failed us.
You can rely on a well-fitting basic as a solid base to build a killer outfit on, and when you find a basic that works for you, you wont let it go!
As my go-to skinny black jeans have slowly turned into my go-to skinny "dark greyish" jeans, I knew it was time to look for a replacement! So when these
Great Plains jeans
arrived at my door step I was excited to give them their first outing - and I am happy to say that they are a great fit AND they dont bag at the knees!
Thank You Great Plains for doing what you do so well - really GREAT plains!!
Have you entered my iphone cover
GIVEAWAY
yet? -
Enter here
Happy Sunday Lovelies
xoxo