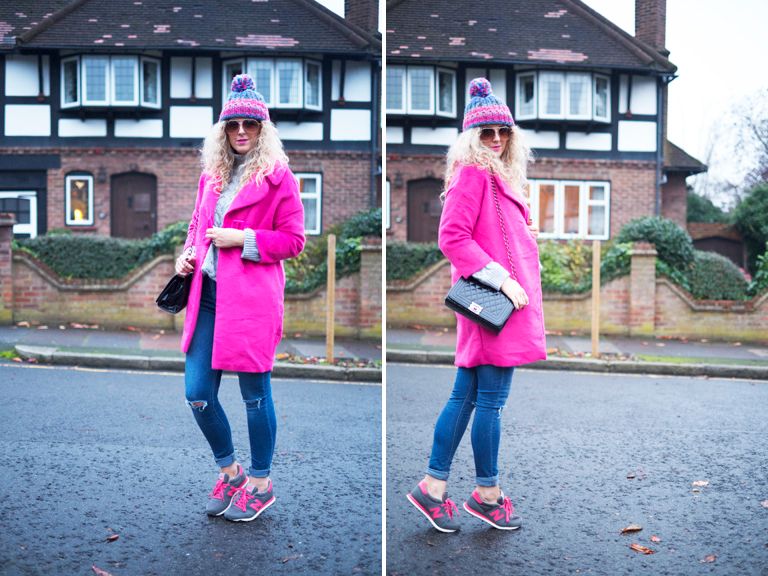 I Am Wearing :
Pink Coat - c/o OASAP
Roll Neck Jumper - Zara
Ripped Knee Jeans - Asos
New Balance Trainers - TK Maxx
Bobble Hat - Primark
Matching my laces to my coat and my lipstick is just how I roll!
Brrrr it's cold in London.
I have been wearing a lot of comfy and cozy outfits recently and I feel like its time to make more of an effort to look sharper but I am just feeling so chilled I cant be bothered to make any effort. I am such a mood dresser - maybe the festive season will bring the snazzy dresser out in me!
Until then, it's oversized knits and trainers for me ;-)
MWAH
Clare Astra
XOXO