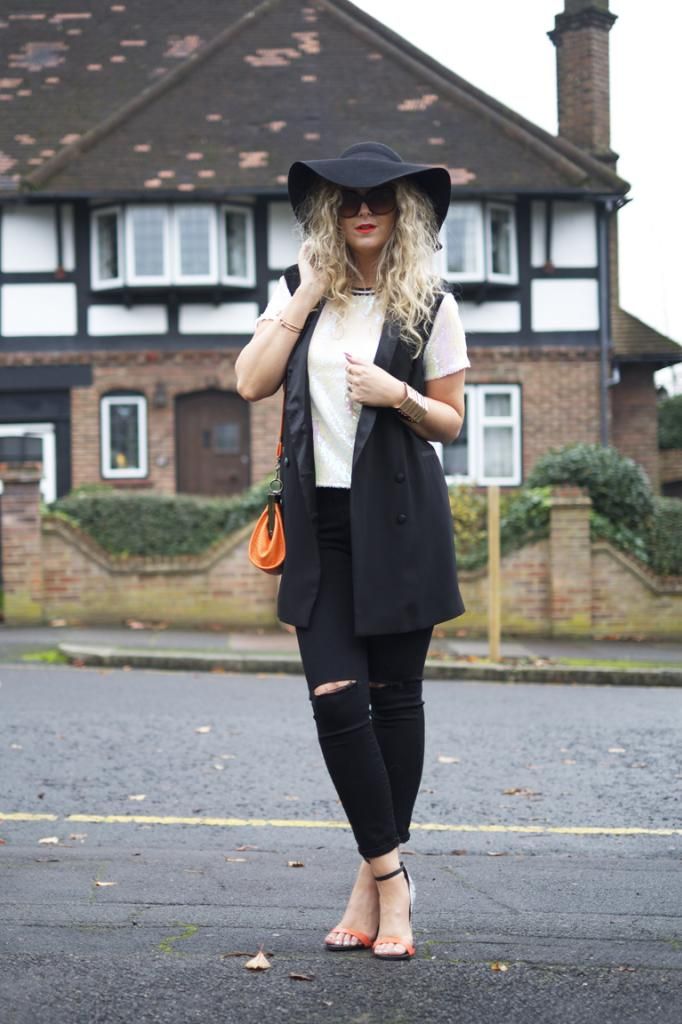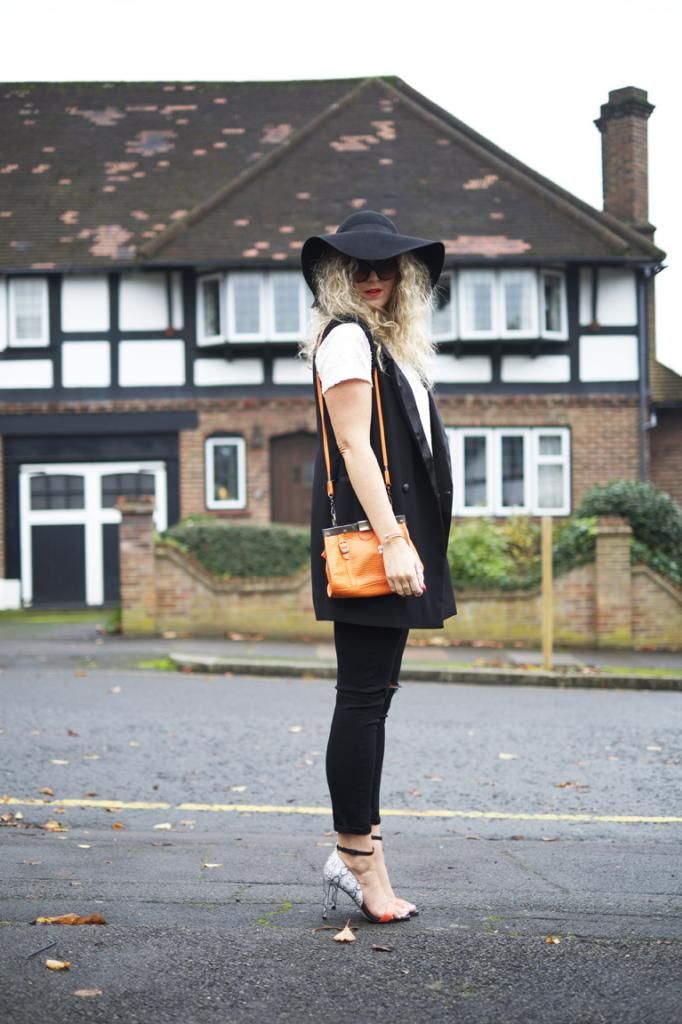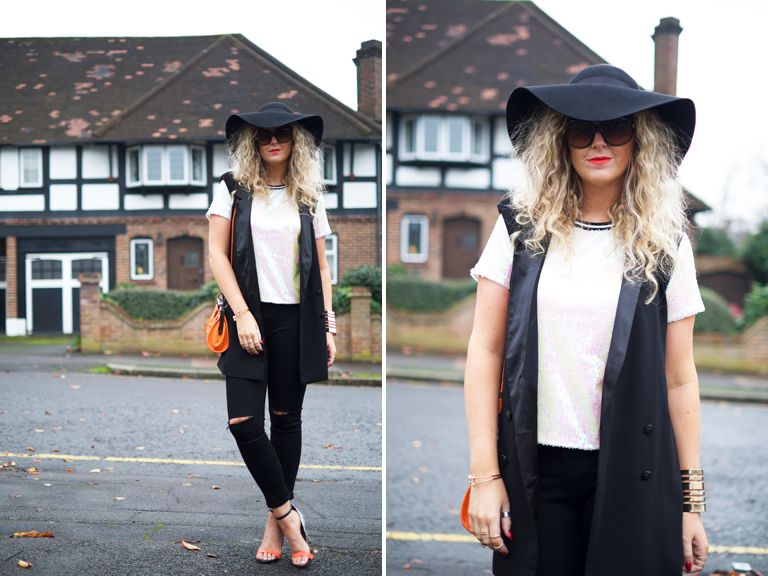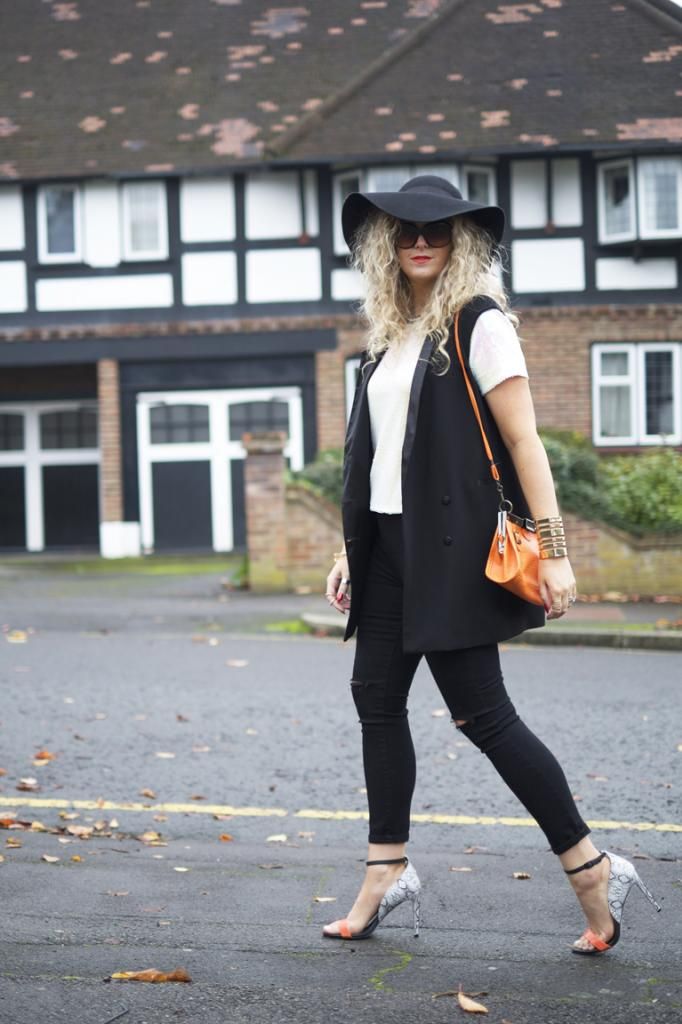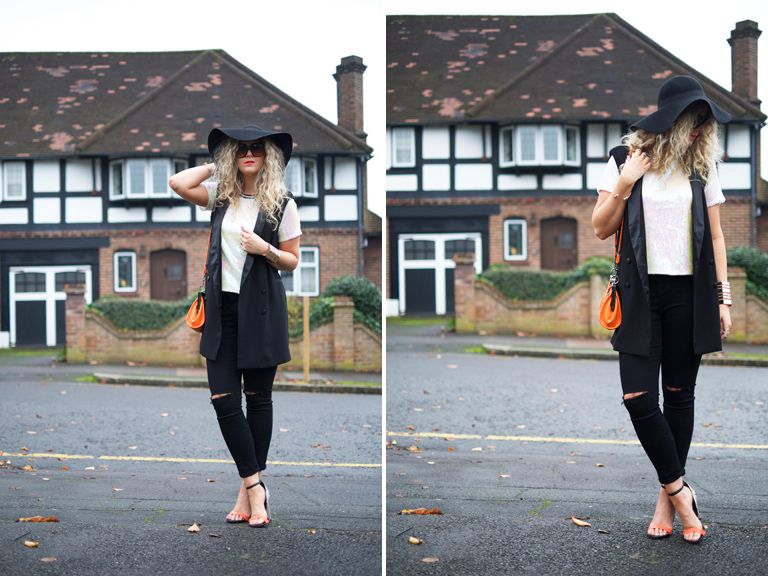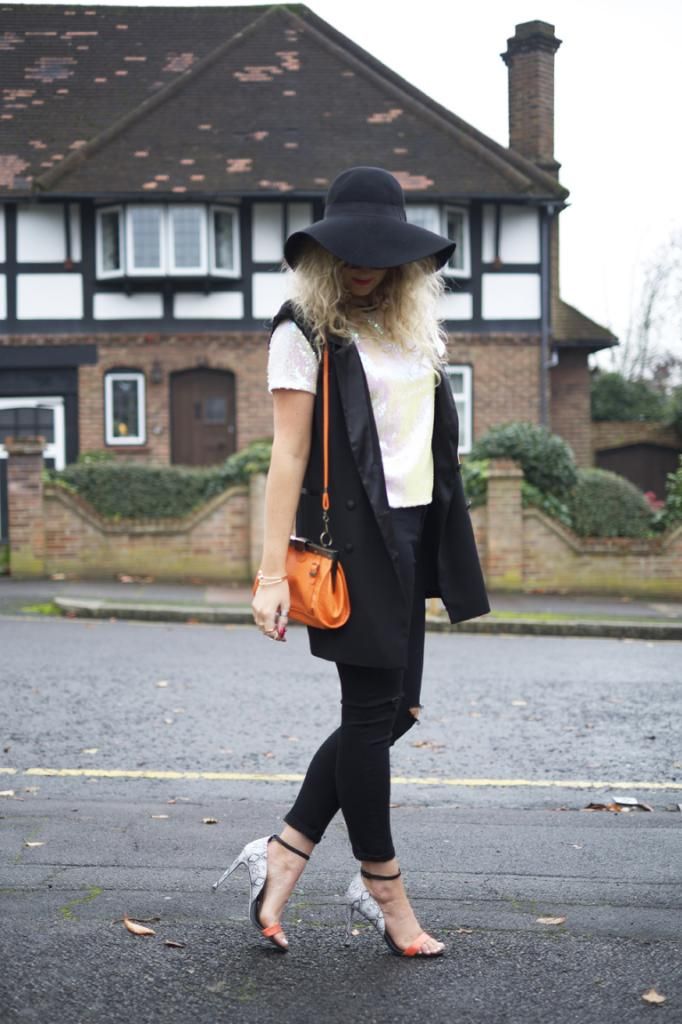 I Am Wearing :
Sleeveless blazer - River Island
Sequinned T-Shirt - Glamorous
Black Skinny Jeans - Boohoo
Snakeskin Heels - Next
Floppy Hat - Primark
So I was challenged by Asos Fashion Finder to wear this beautiful iridescent sequinned t-shirt from Glamorous in 5 different ways!
This is look 1 - I have gone for cute monochrome look with a twist of orange!
Swap the heels for flats and the sleeveless blazer for a bomber jacket for a perfect day to night look!
I will be posting 1 look everyday this week so get excited!
If you cant wait that long to see all 5 looks then head over to the FashionFinder page to get a sneak peek!
Hope you all had a great weekend
Much Love
Clare Astra
XOXO