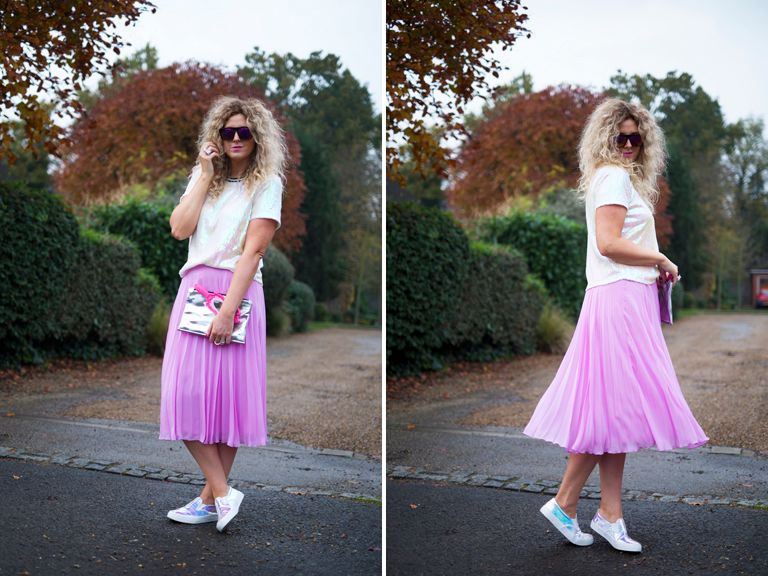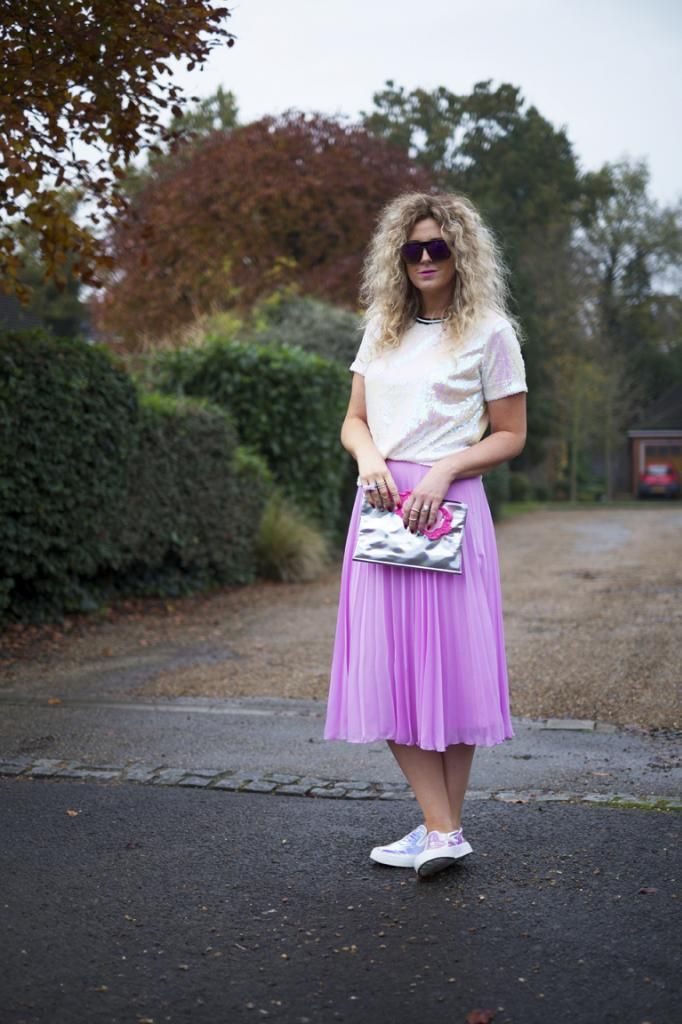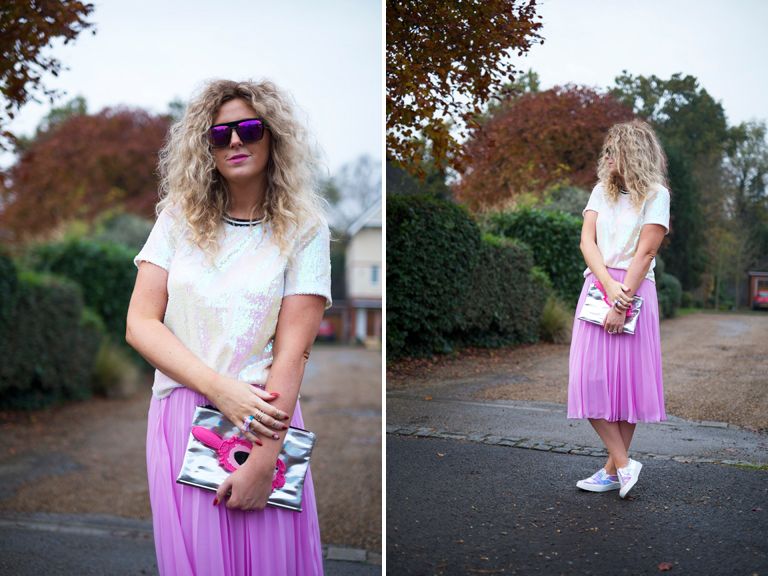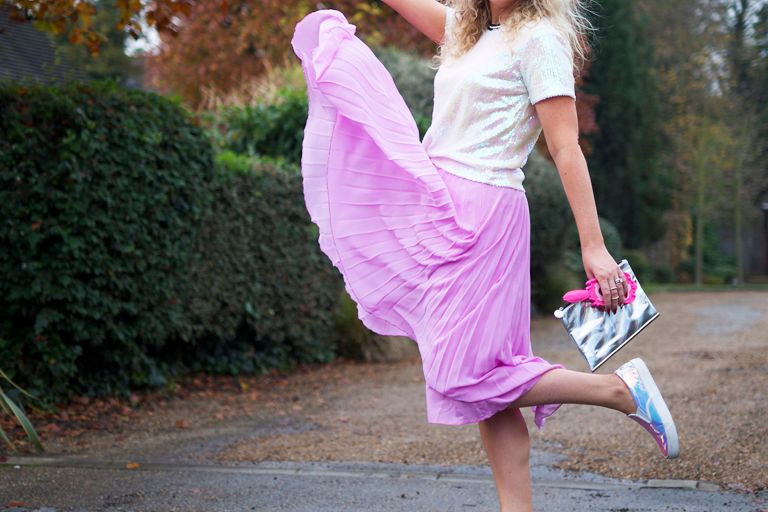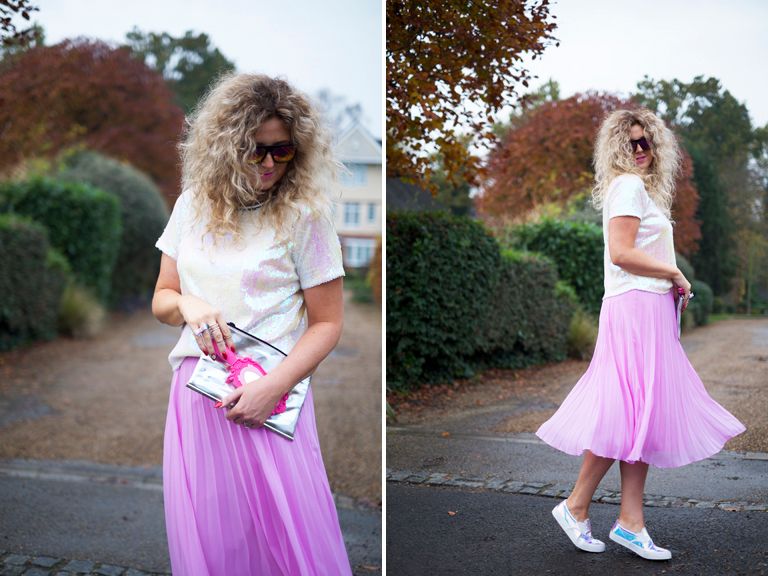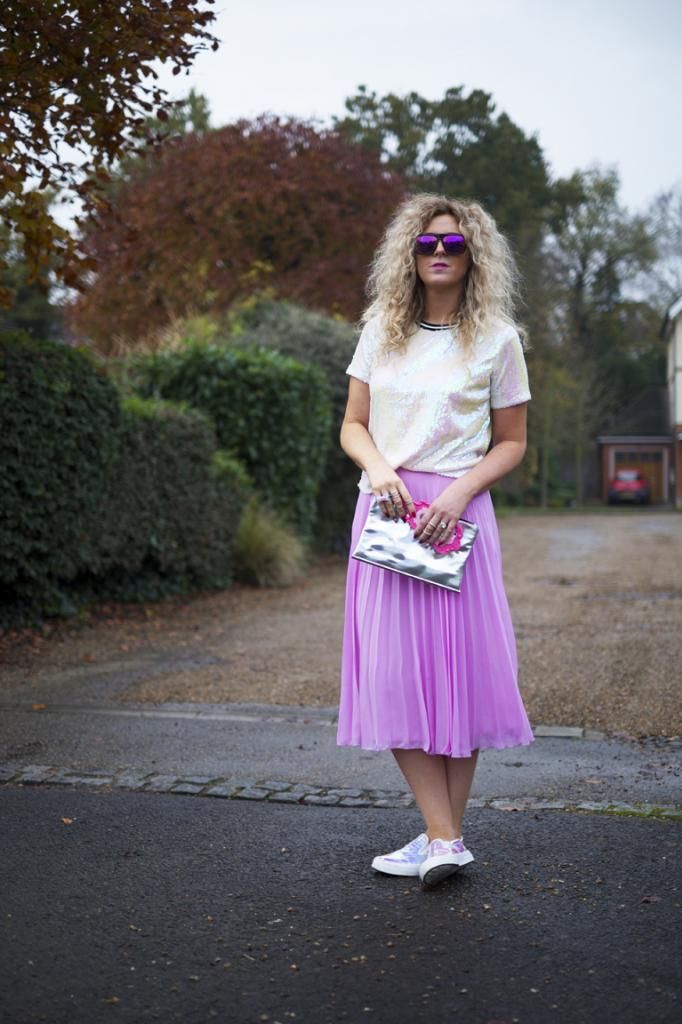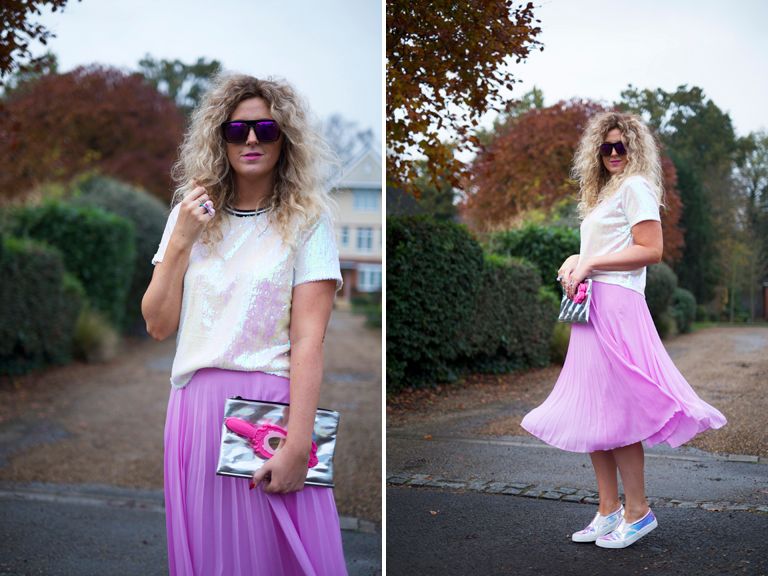 I Am Wearing :
Sequinned T-Shirt - Glamorous c/o Asos Fashion Finder
Pleated Midi Skirt - Asos
Iridescent Slip Ons - Asos
Holographic Clutch - Dorothy Perkins
Barbie Mirror iphone cover - Moschino
My 4th look for my Asos fashion finder style a sequinned t-shirt 5 ways, is a little more sports luxe than my other looks.
This outfit is all about having fun, I may have gone cray cray with the iridescent trend but it makes me smile and I believe that clothes should make you feel good!
Make the most of whats left of the weekend peeps!
Have a beautiful Sunday wherever you are :-)
Clare Astra
XOXO