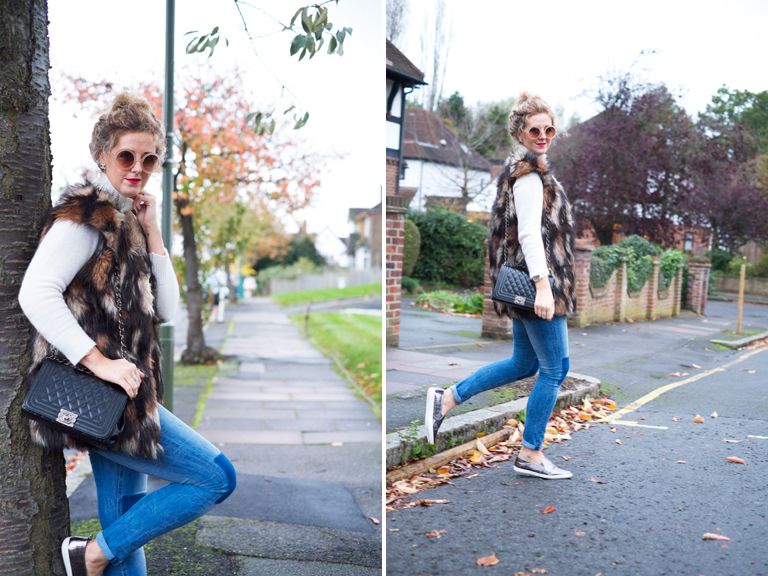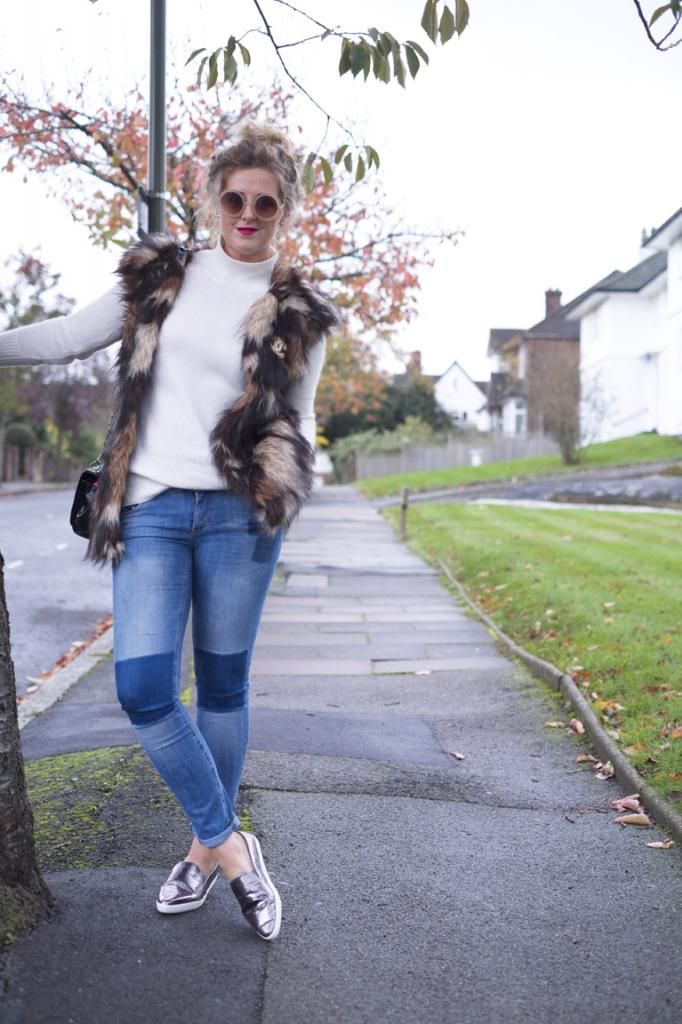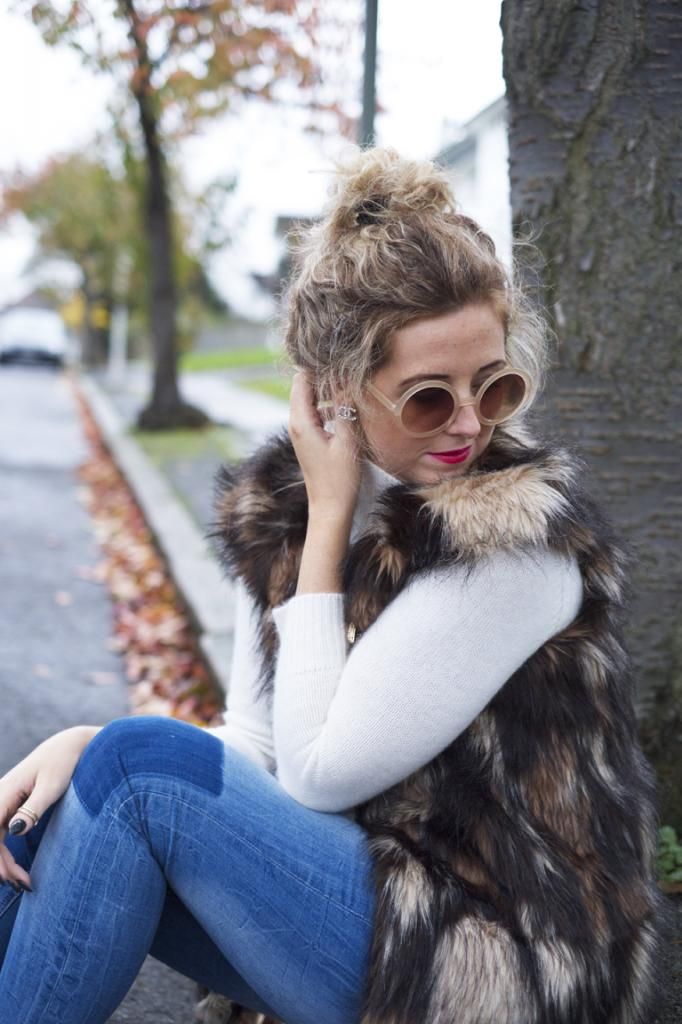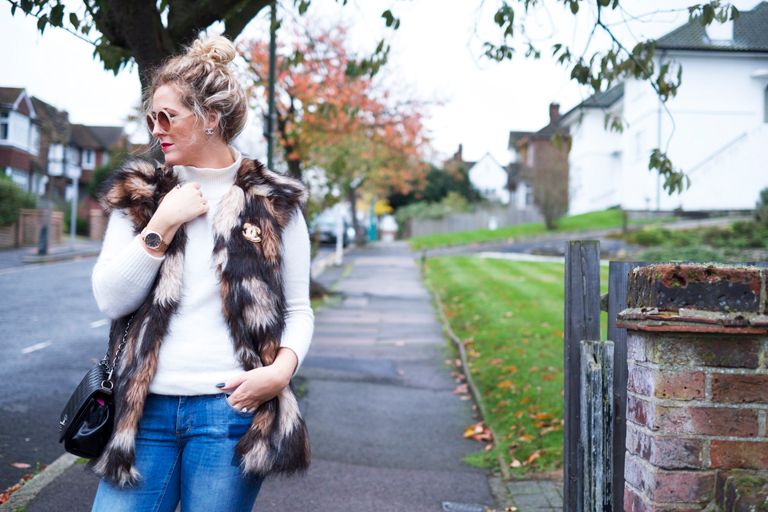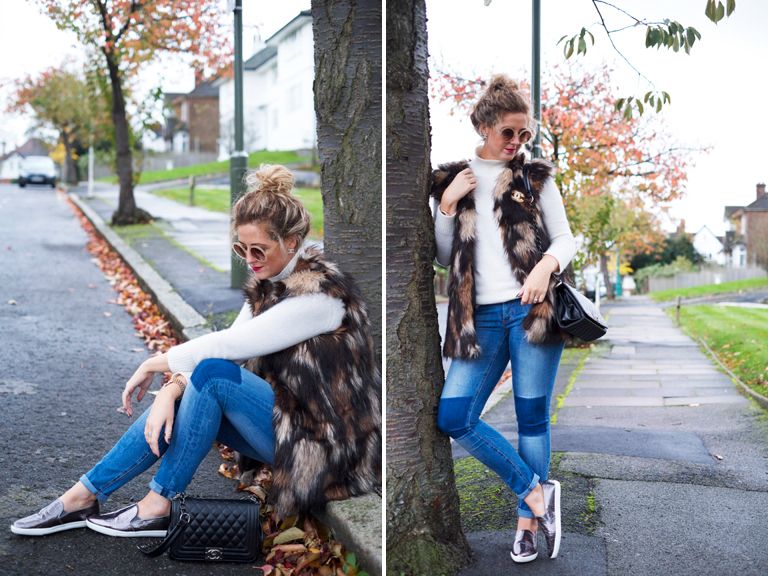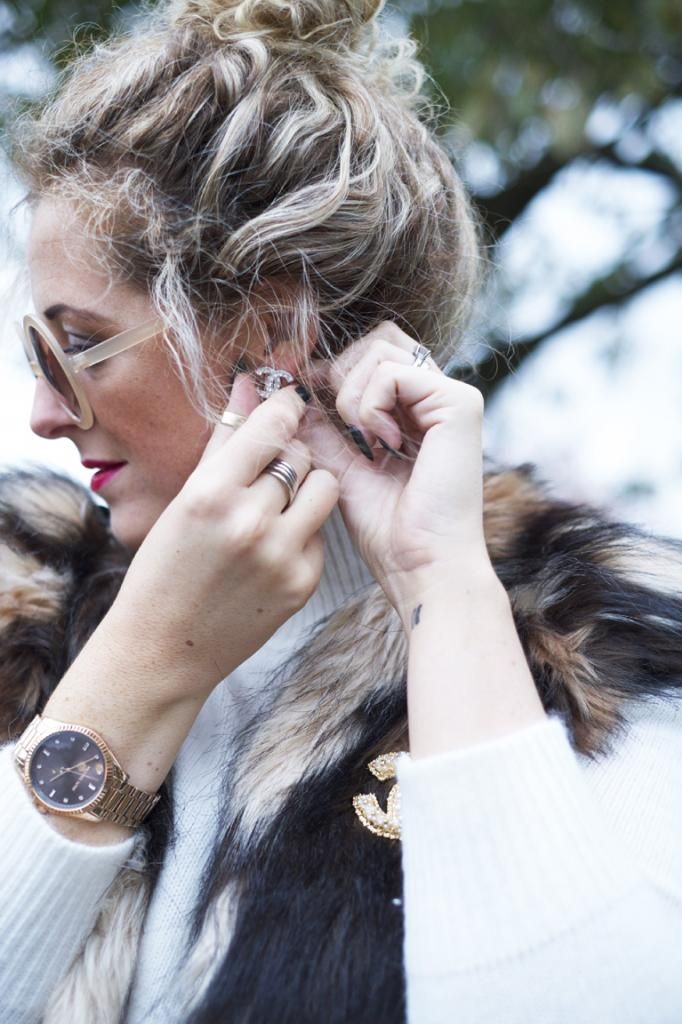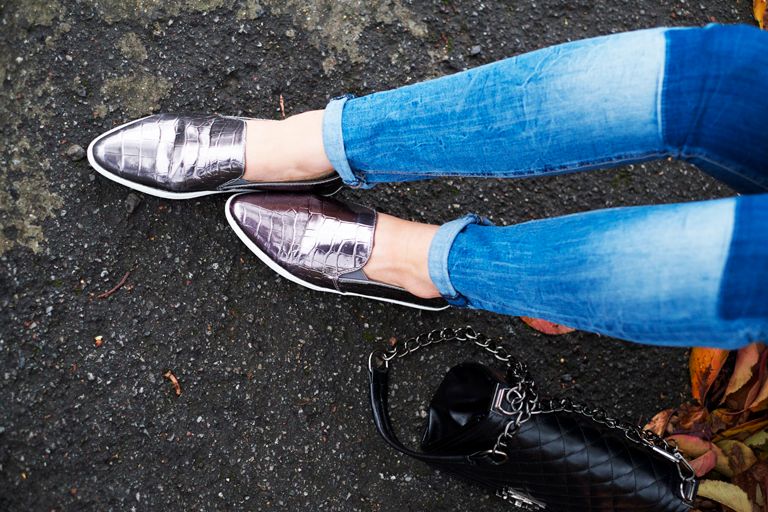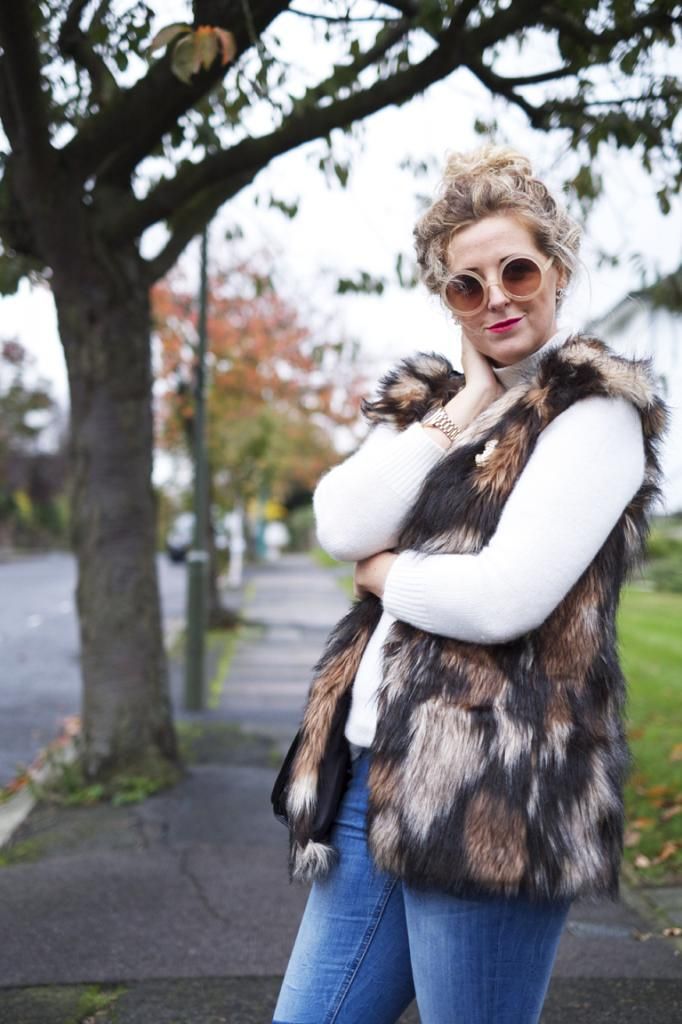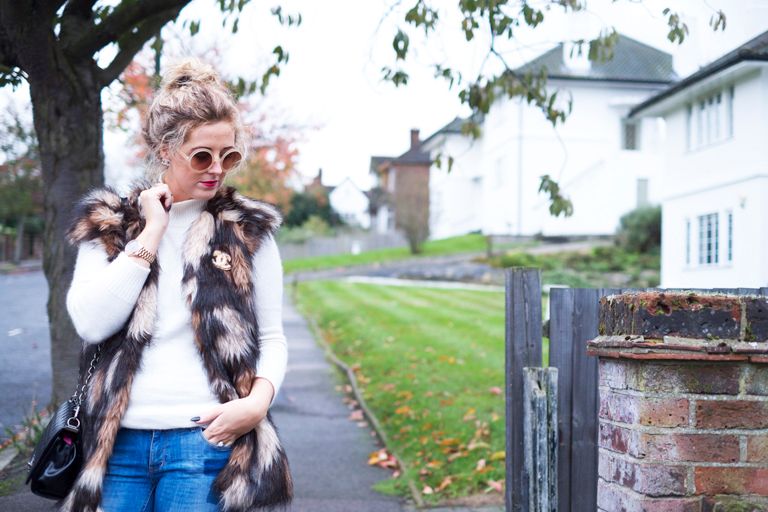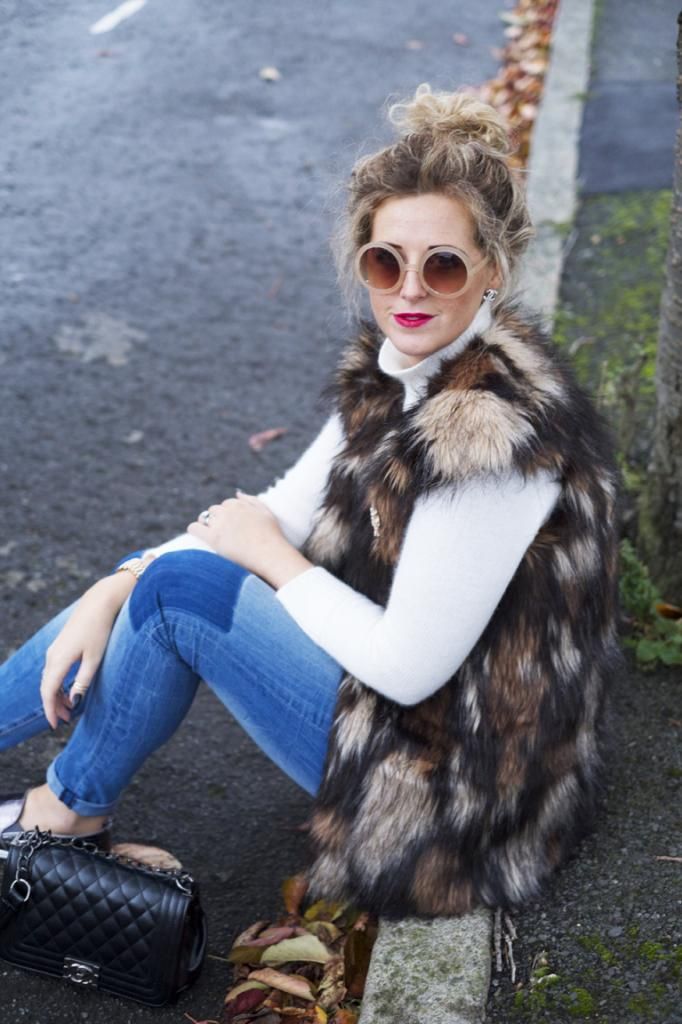 I Am Wearing :
Faux fur Gilet - c/o BooHoo
Roll Neck Jumper - Zara
Knee Patch Jeans - H&M
Pointy Slip Ons - Primark
It is finally cold enough to wear our faux furs again girls!
This faux fur is a new addition to my wardrobe and boy is it a gooden! The fur is a great imitation and does the whole moving in the breeze thing that a good shaggy coat should. Also I love the slight cap - power shoulder detail that gives the gilet that little something extra and goes a long way to making it look like a far more expensive jacket than the mere £40 it really cost.
This is not the only fur I have welcomed into my wardrobe this week ( I happened to purchase another beauty from Primark, watch this space!)
Hope you are all keeping warm!
MWAH
Clare Astra
XOXO