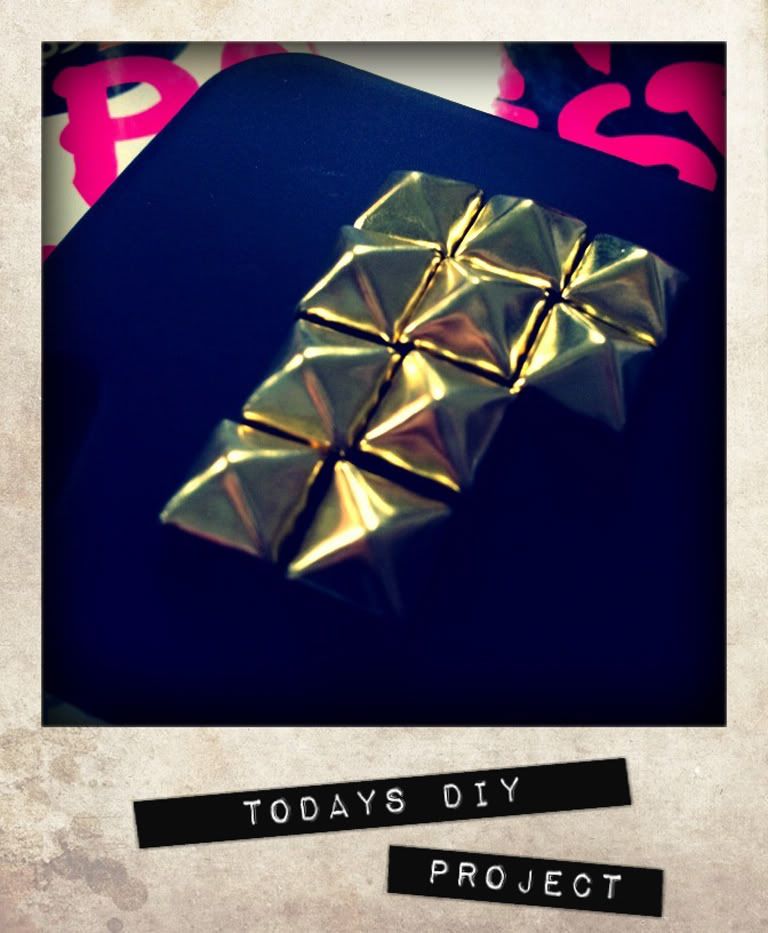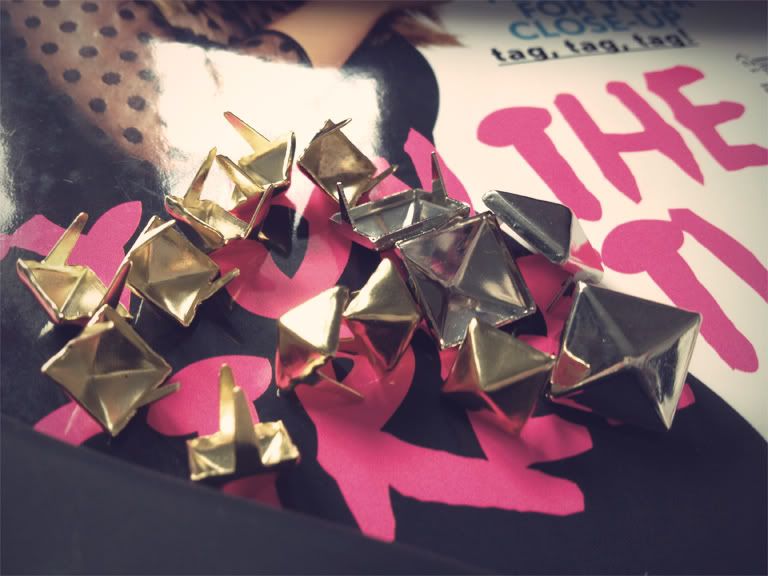 You Will Need :
2 different sizes of square studs, I used small gold, large silver (ebay)
1 plain rubber iPhone case (ebay)
Something metal to fold the spikes over, I used a pair of scissors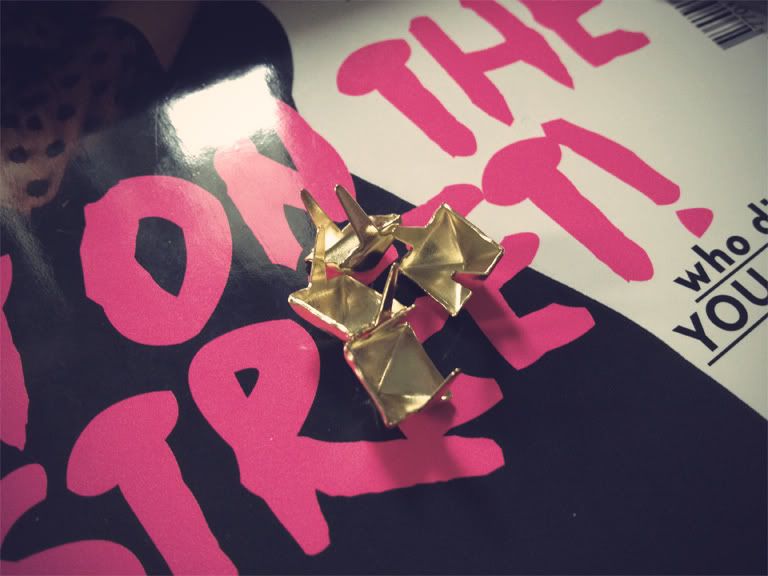 Lay the studs on top of the case in the design you want just to double check it will look how you want.




Then get pushing the stud into the rubber and fold the spikes to secure your stud in place, making sure they are folded well, as you dont want them to scratch your iPhone!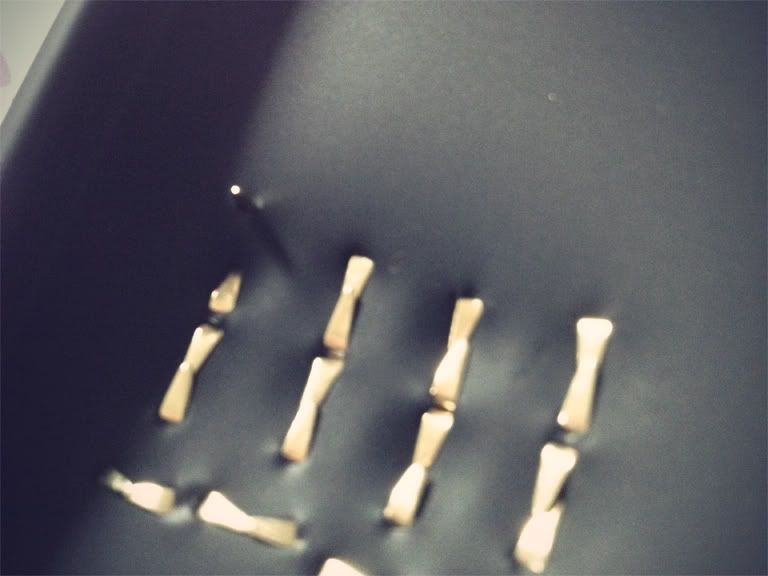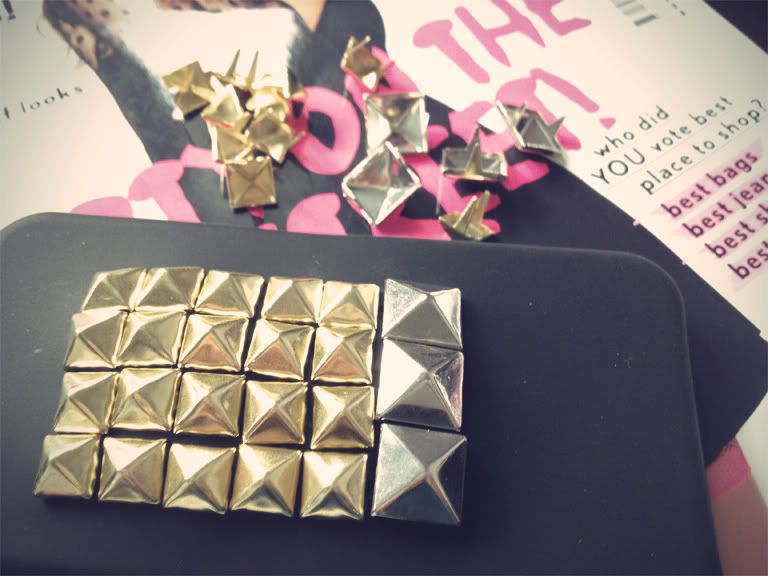 And Tadaaaaa .....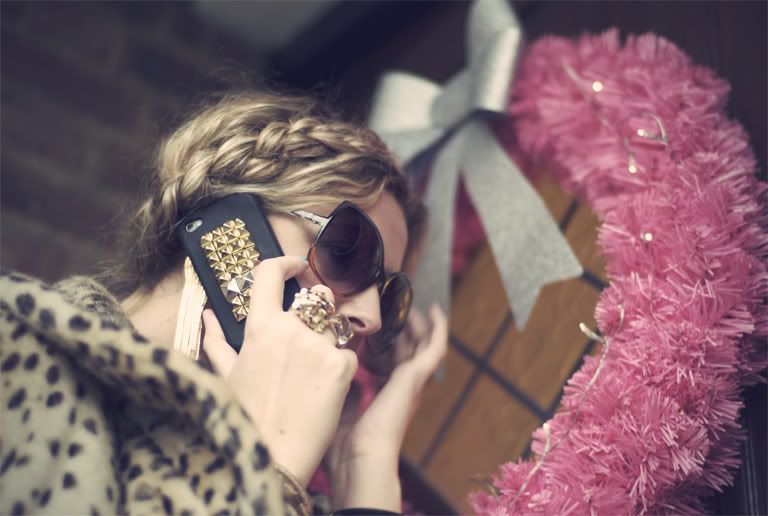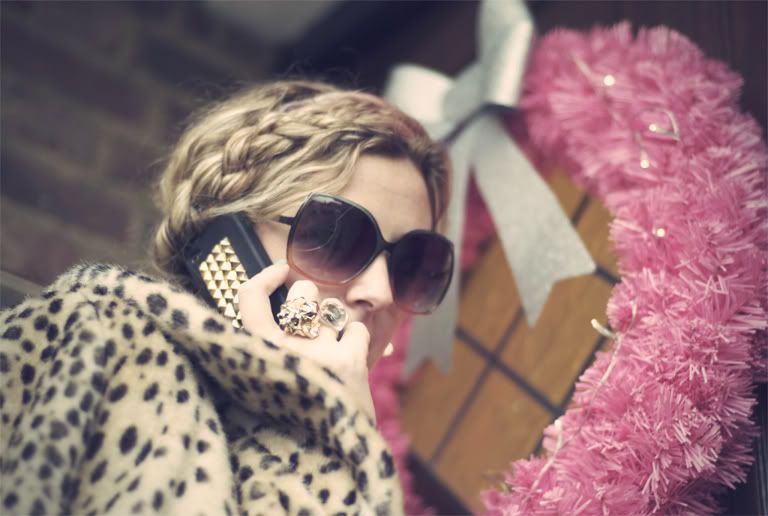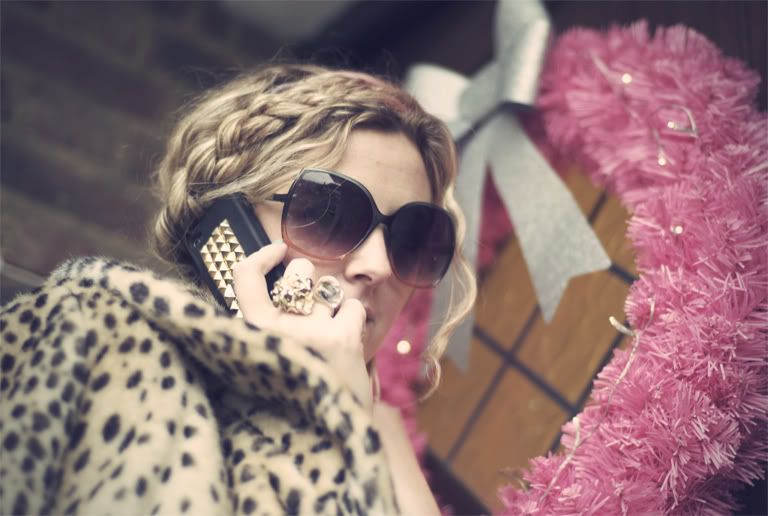 I LOVE my new iPhone cover!
Hope you are all enjoying your weekend!
I have had some family time this afternoon, playing with my newphews, and am off to get ready to PARTY tonight!
Peace & Love
xoxo Clare Astra xoxo