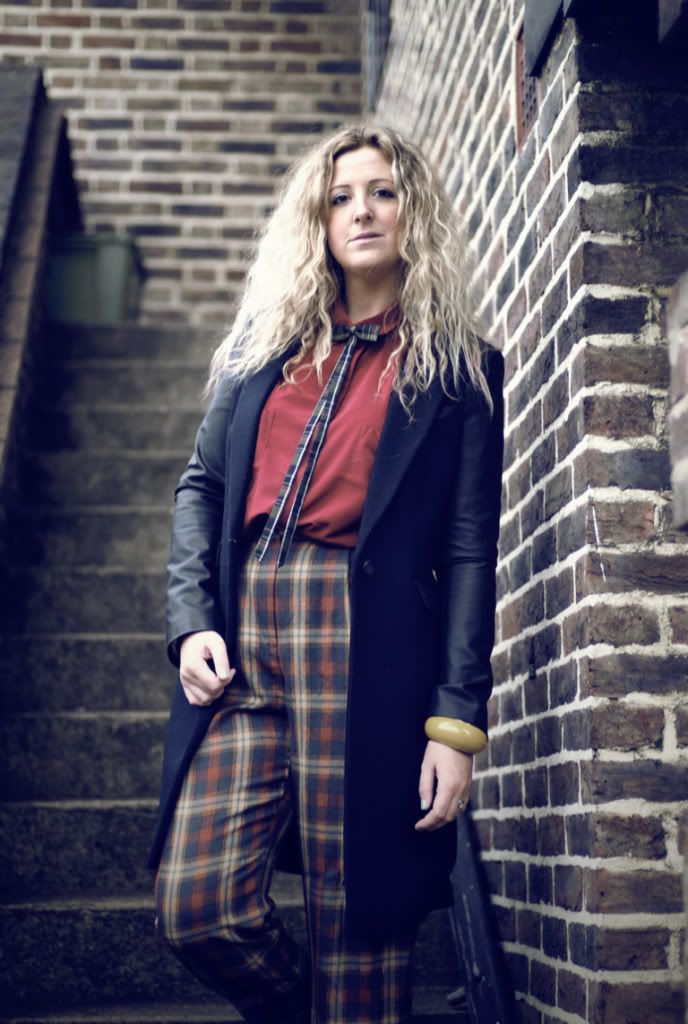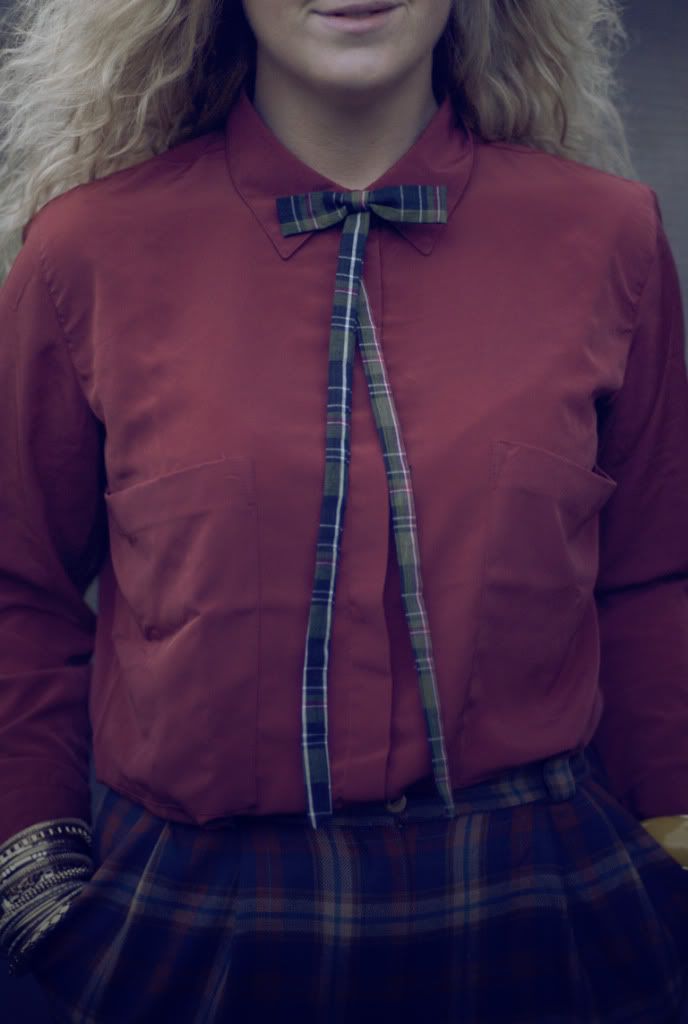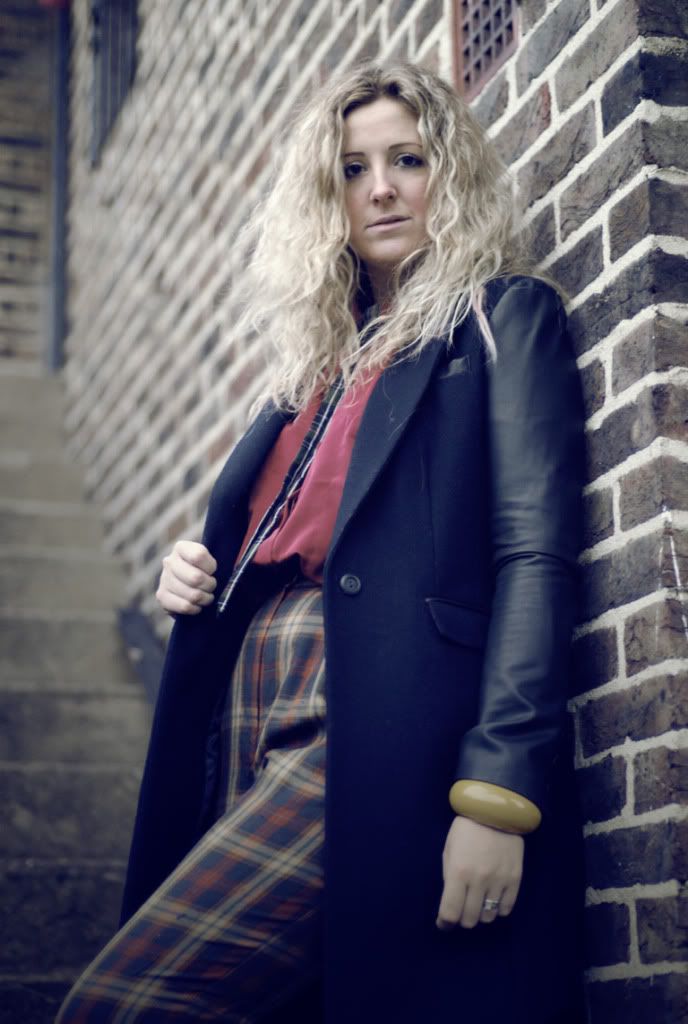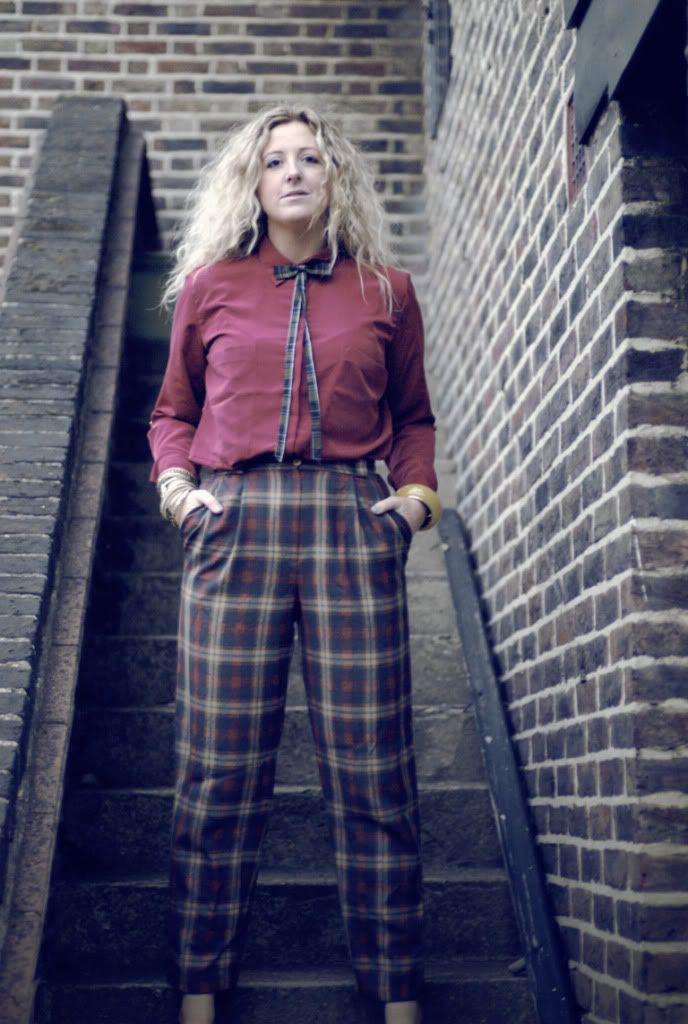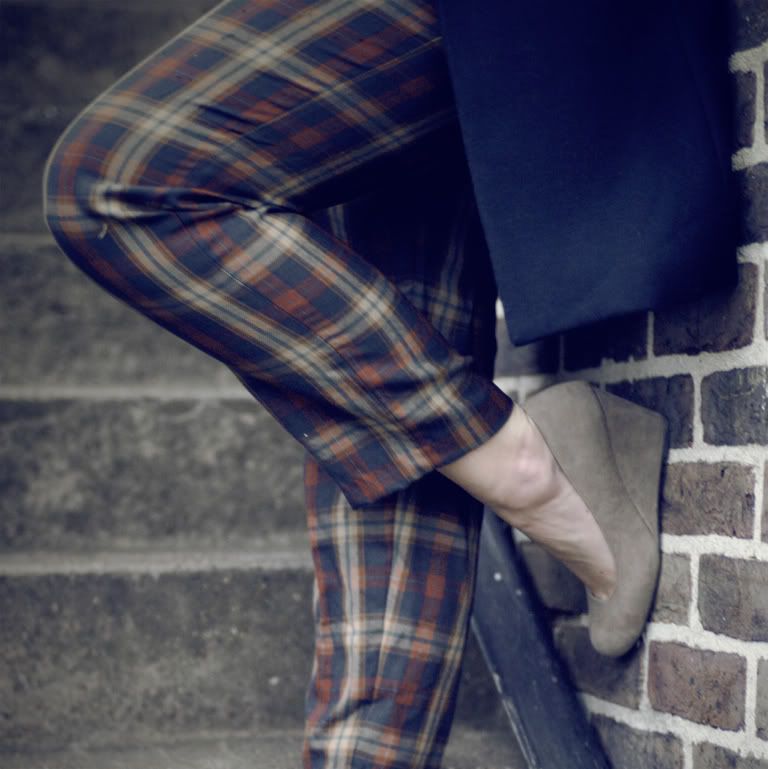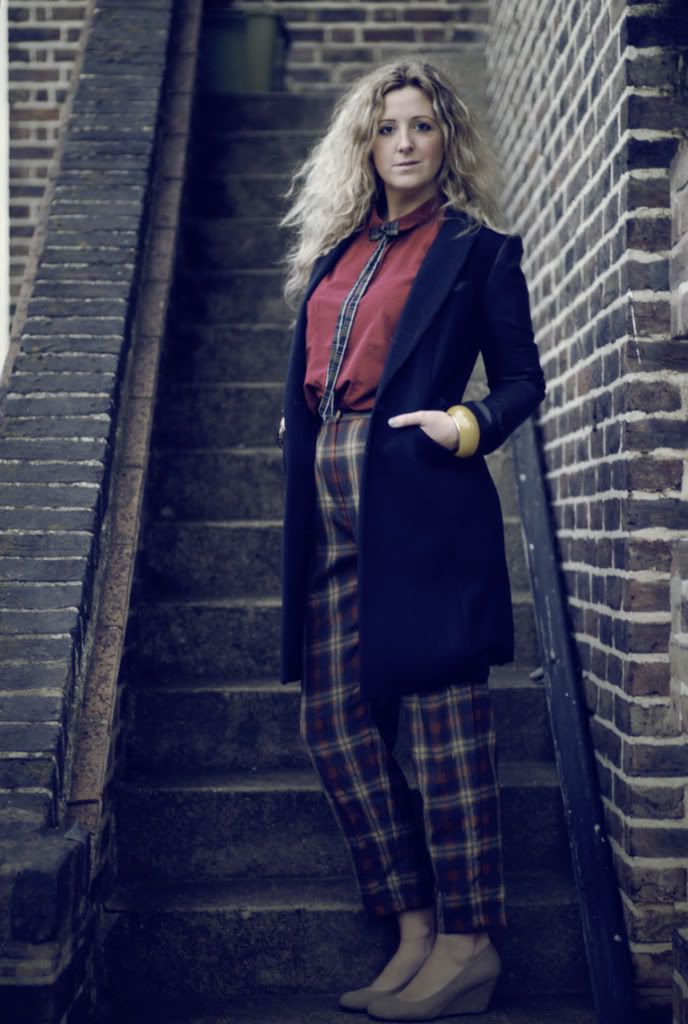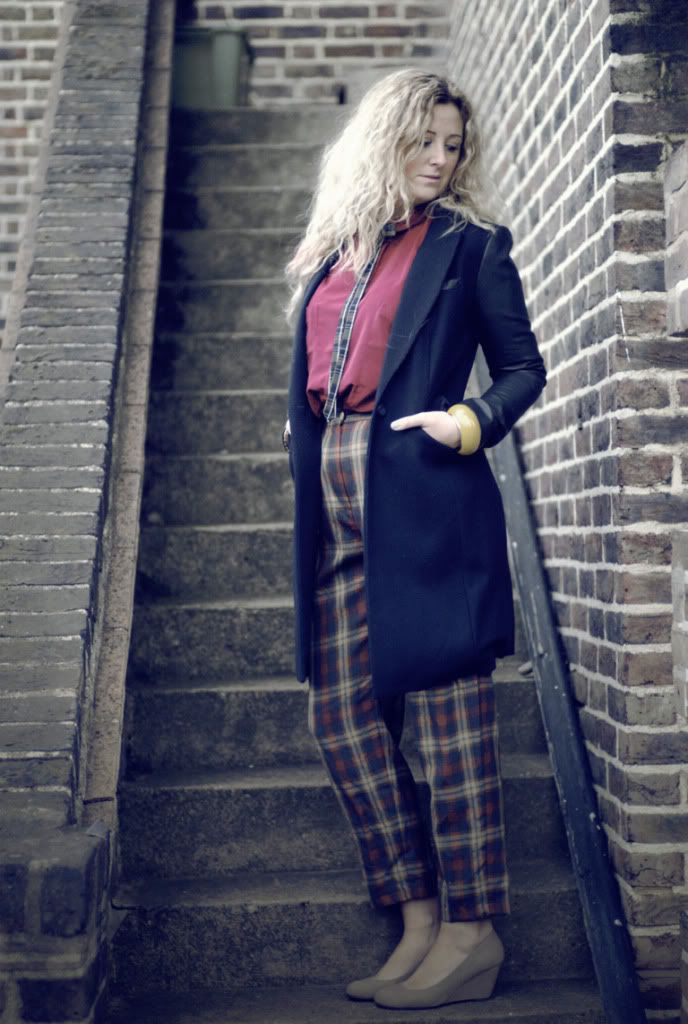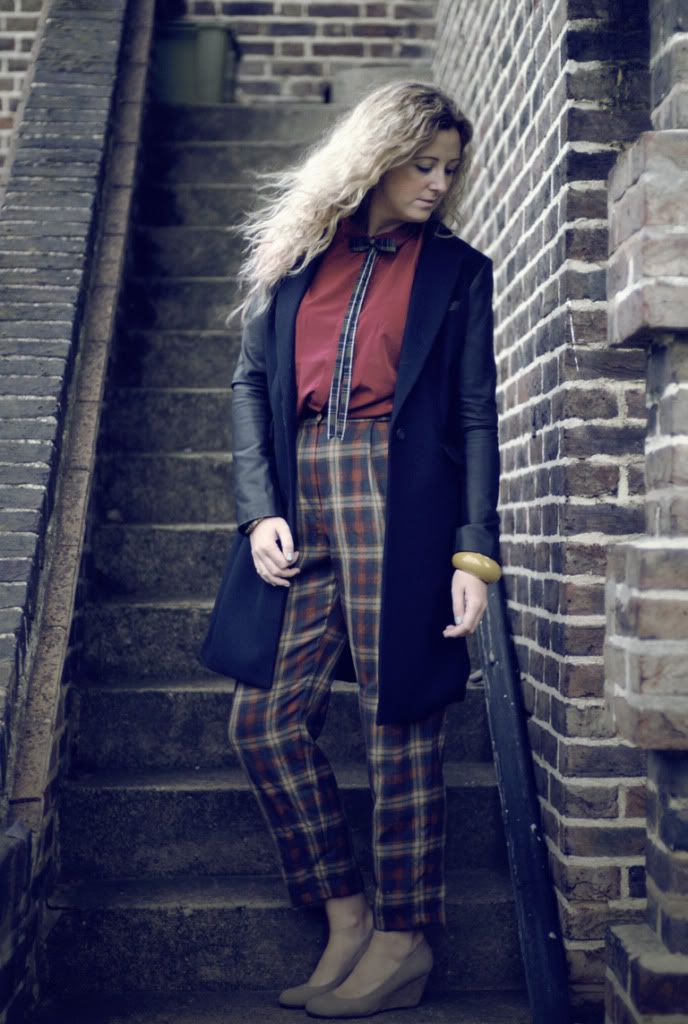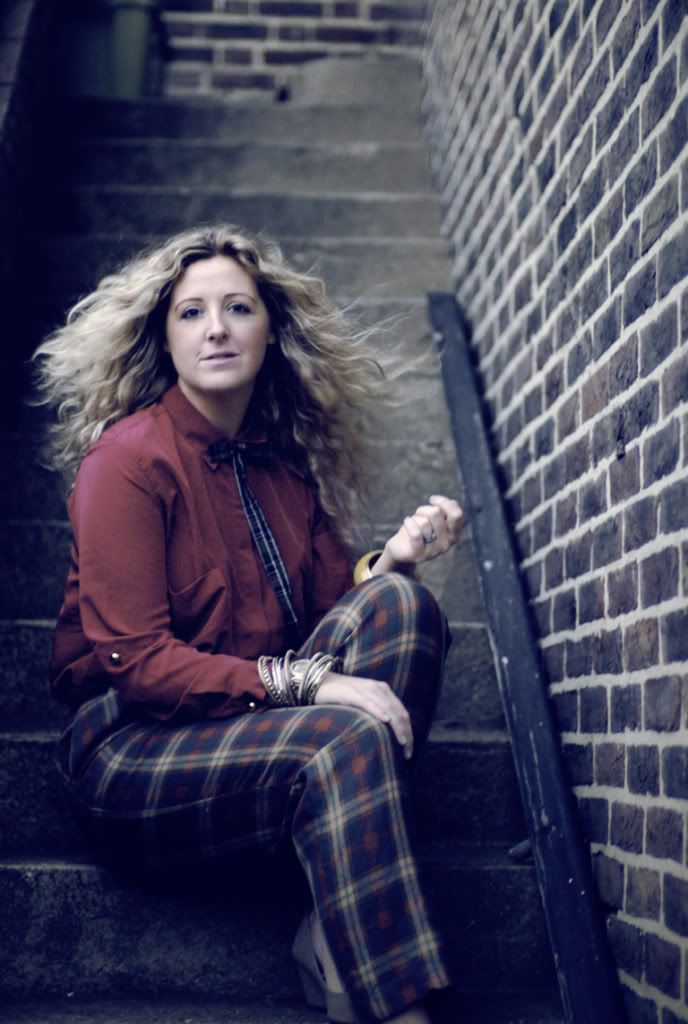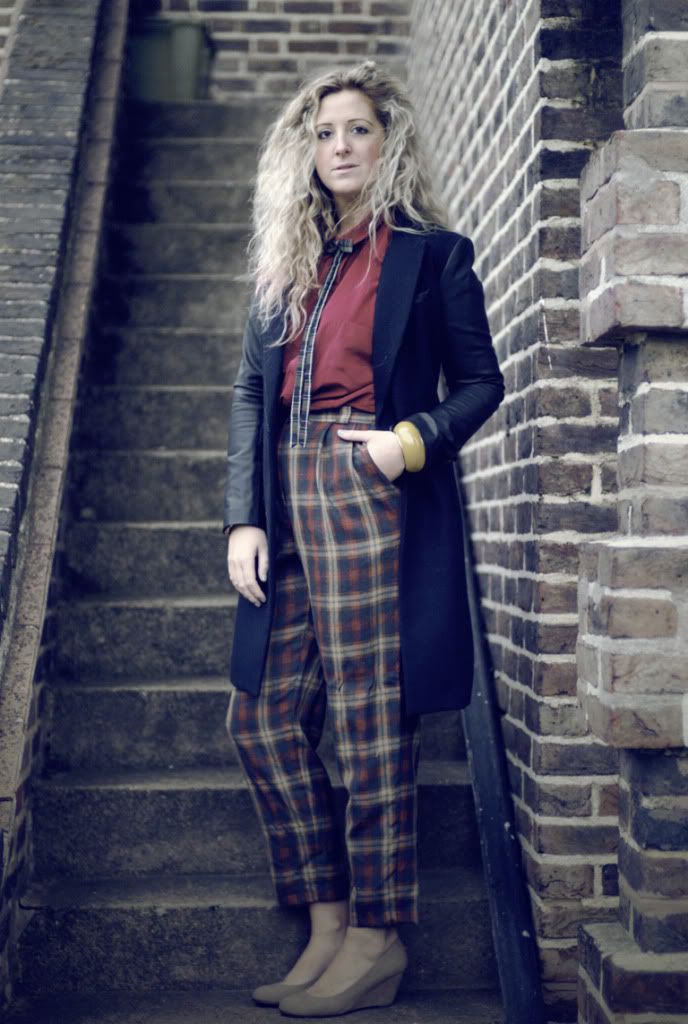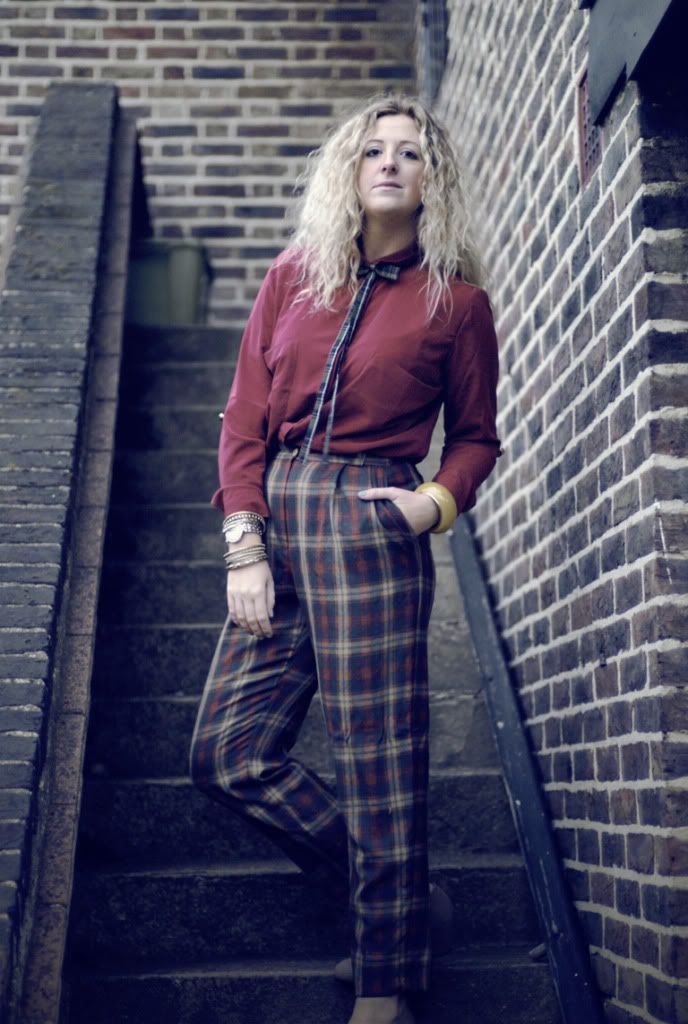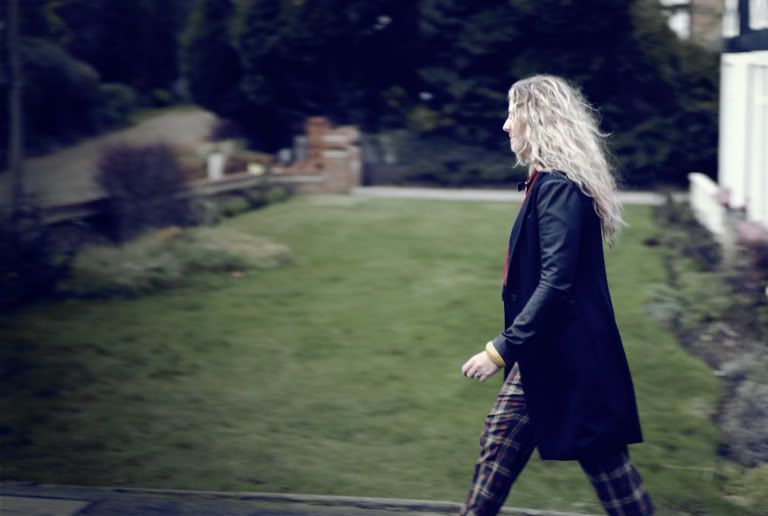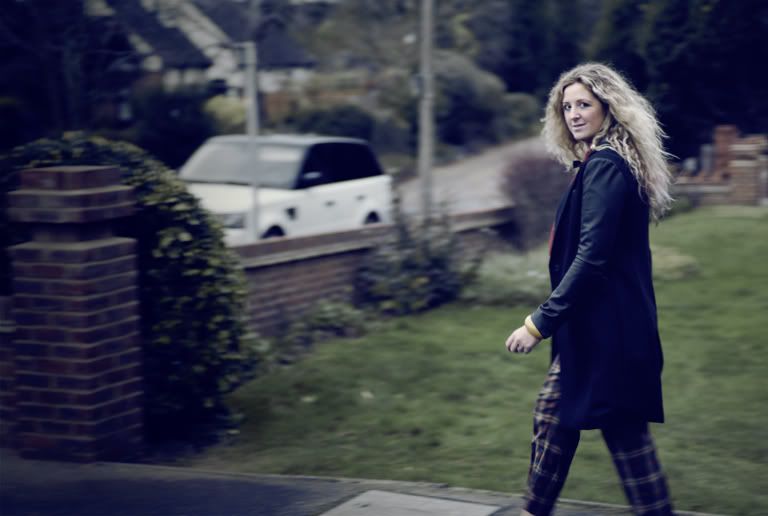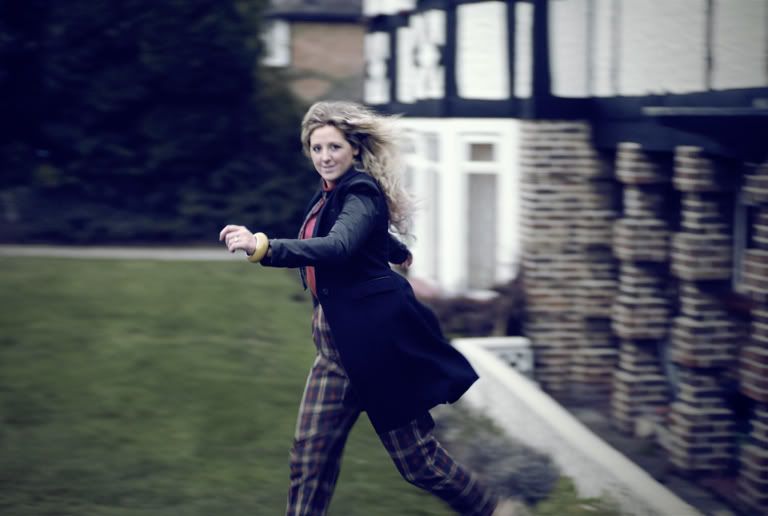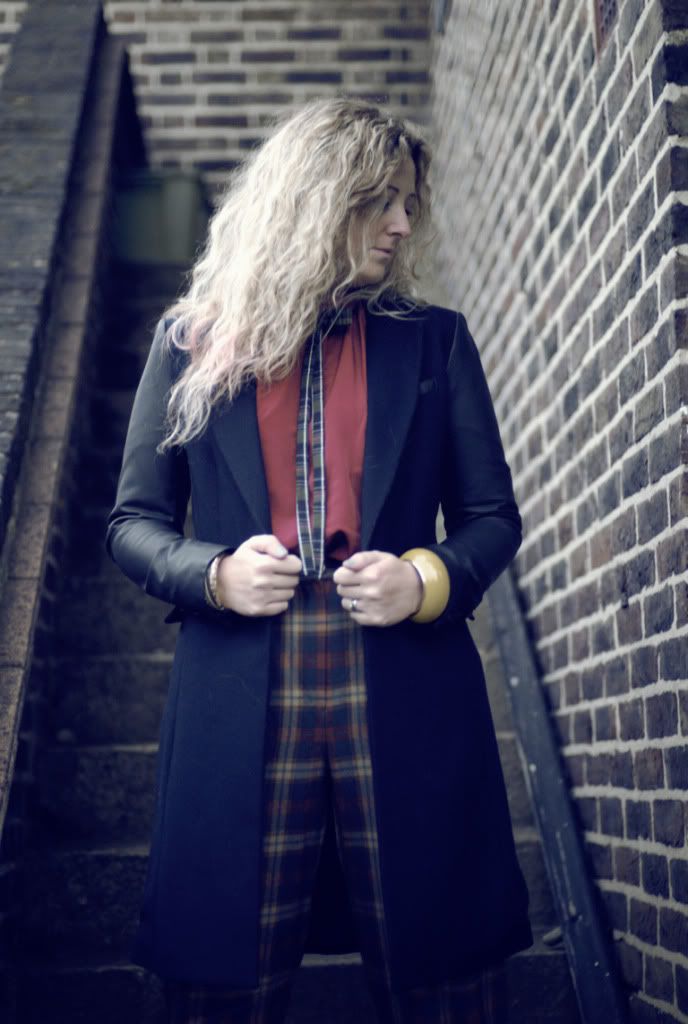 I am wearing :
BoyFriend Coat - New Look
Maroon Blouse - Very.co.uk
Plaid Trousers - Vintage
Plaid Bow - Asos
Wedge Heels - Primark
Mustard Bangle - Love Francesca
Gold Bracelets - Primark
Gold Watch - River Island

So I found these plaid trousers in my local charity shop for , £1, and yes of course I flipping LOVE them!! They feel very festive!
How are you all doing with your Christmas preparations?
I am at my Mum's house helping her with her Christmas decorating today! She has a massive house, so we get to do loads of cool stuff, like 2 Christmas trees, fire place garlands and stuff down the stairs! YAY! (I wish I had stairs to decorate!)


OUT TAKE!!!!!!
Just for you! .....
Merry Christmas!!
I nearly broke my neck doing the stairs shots!