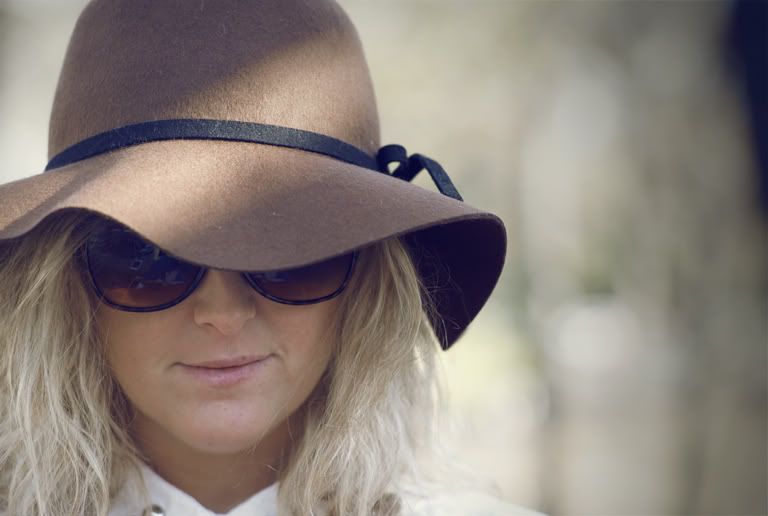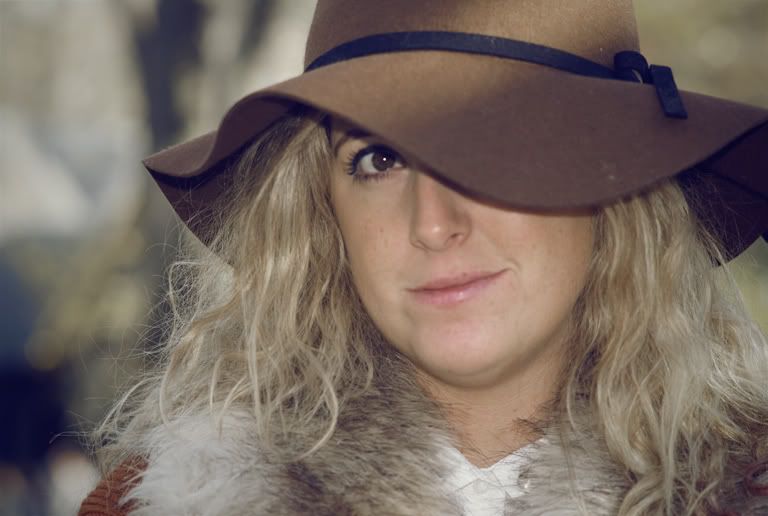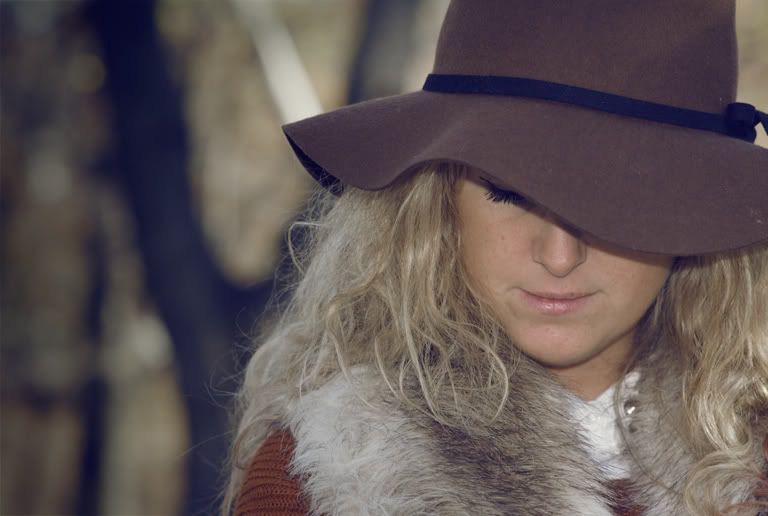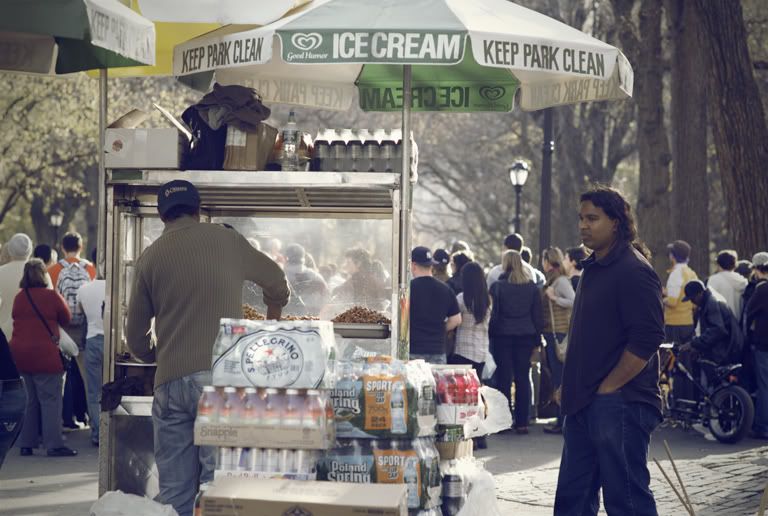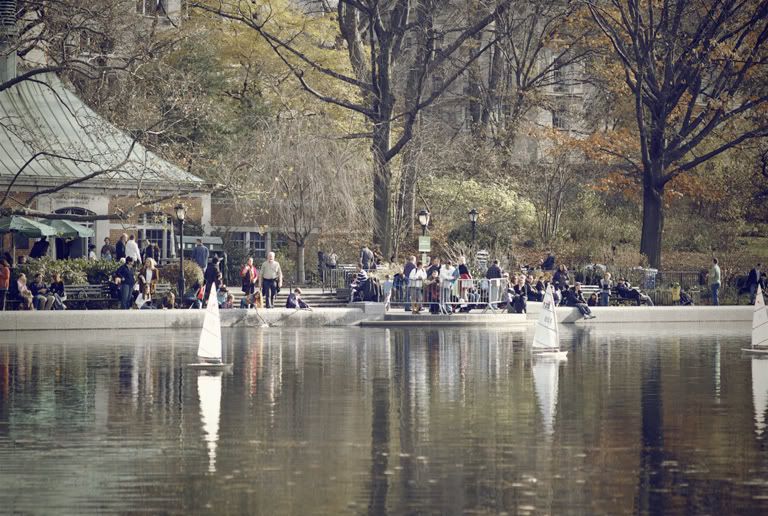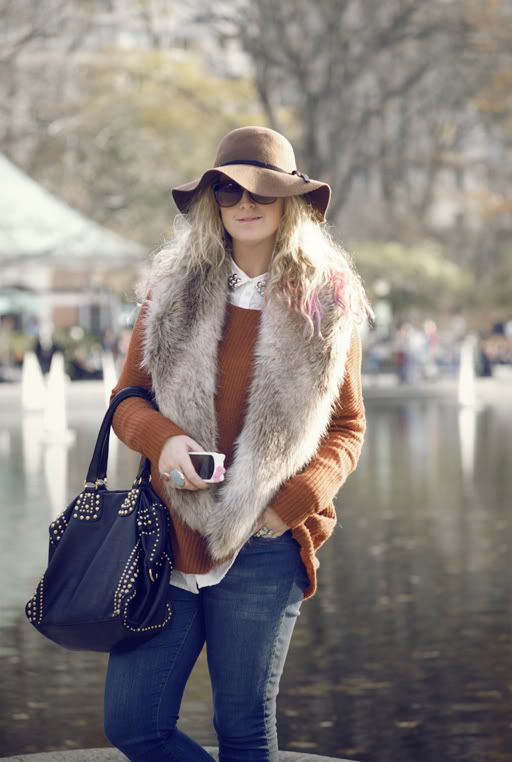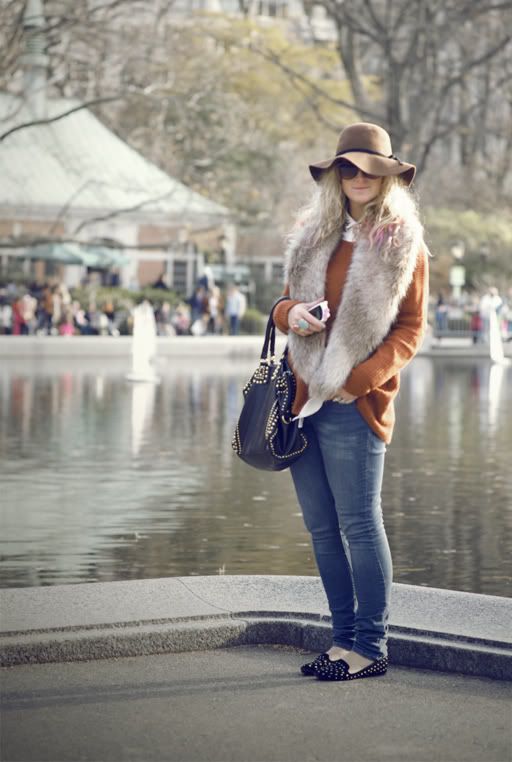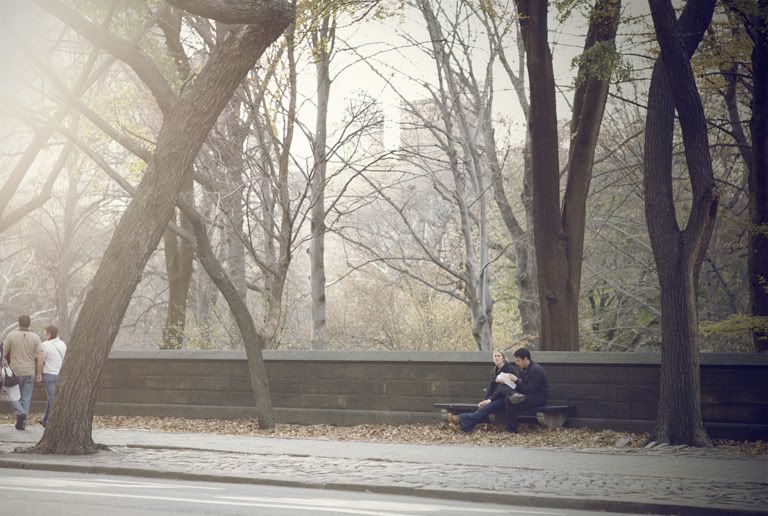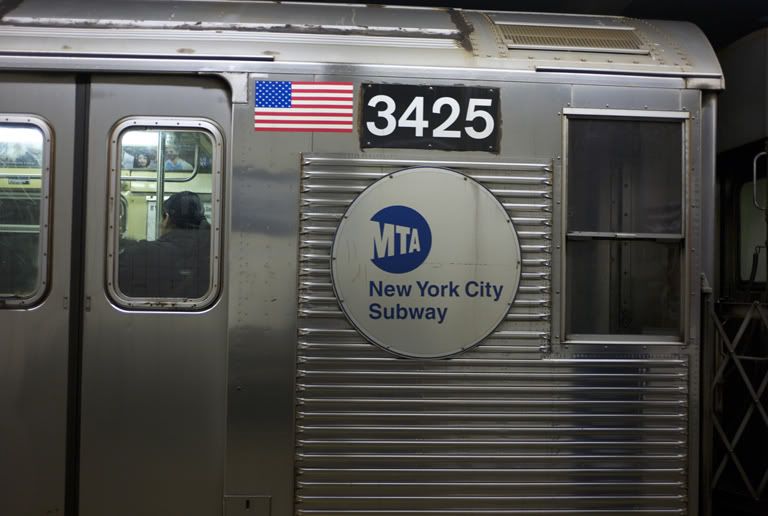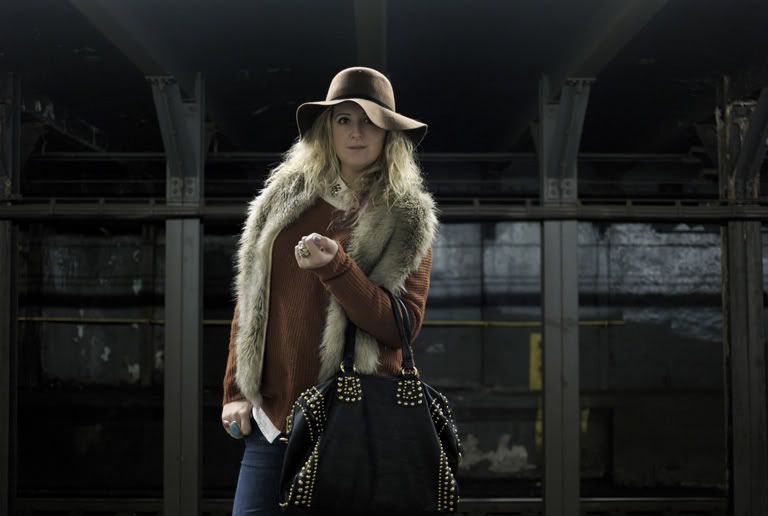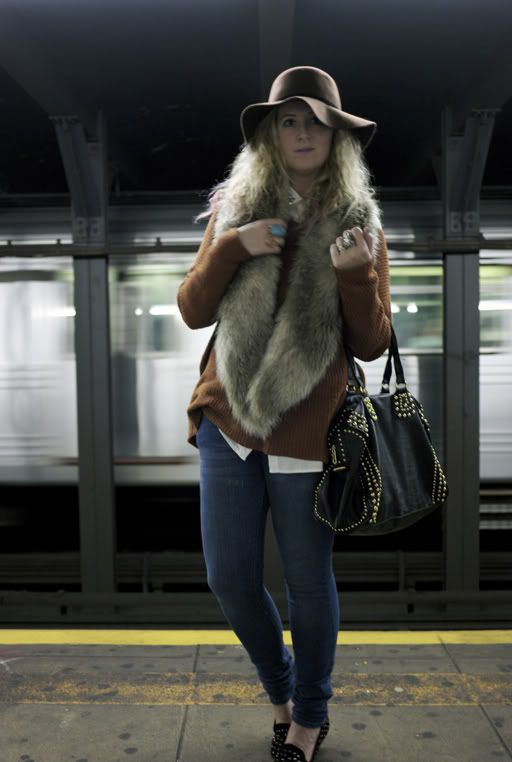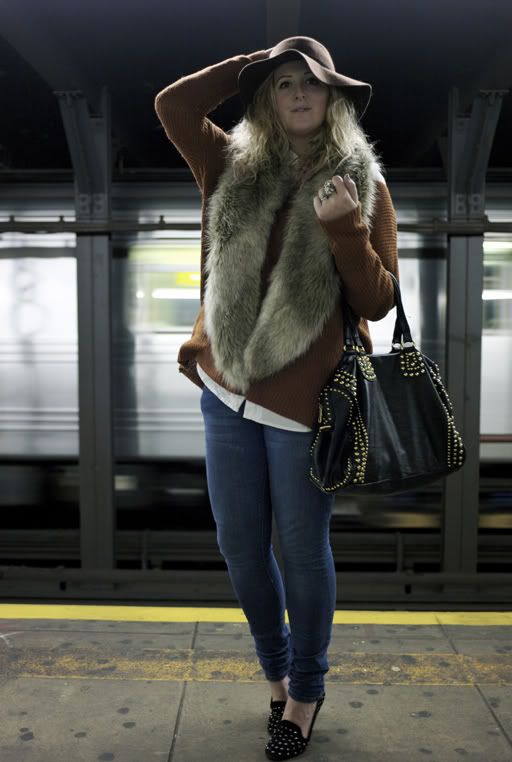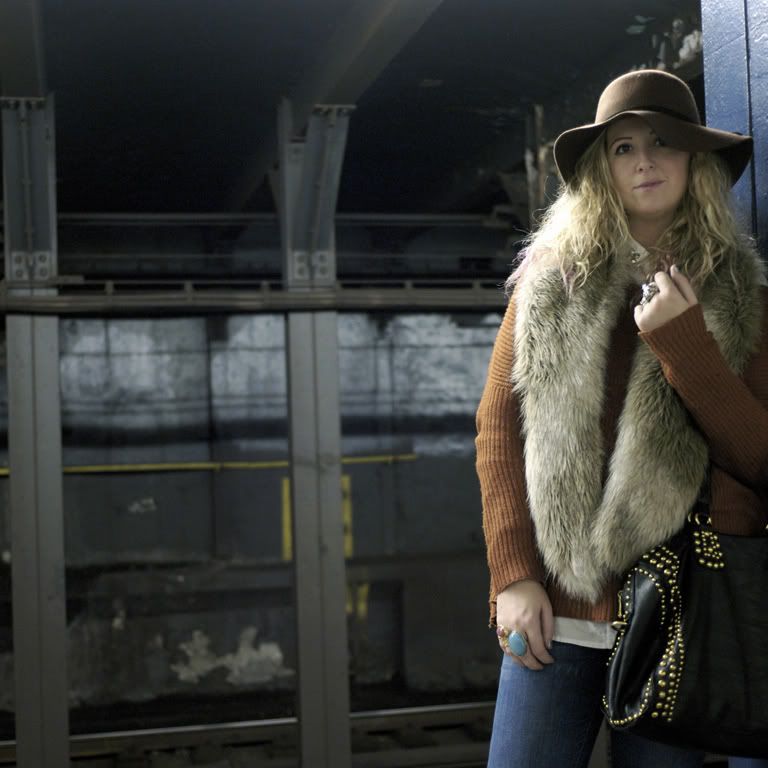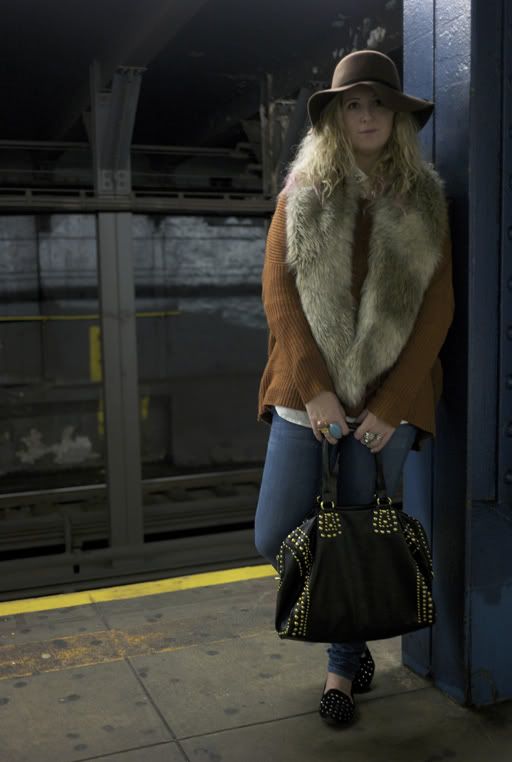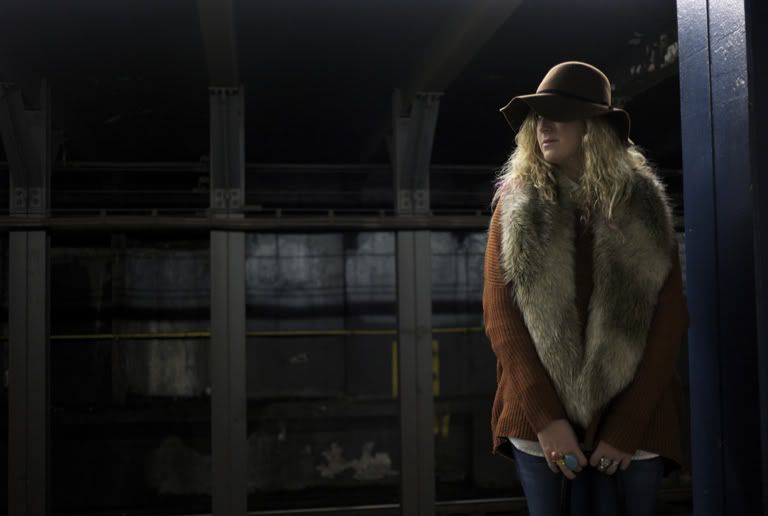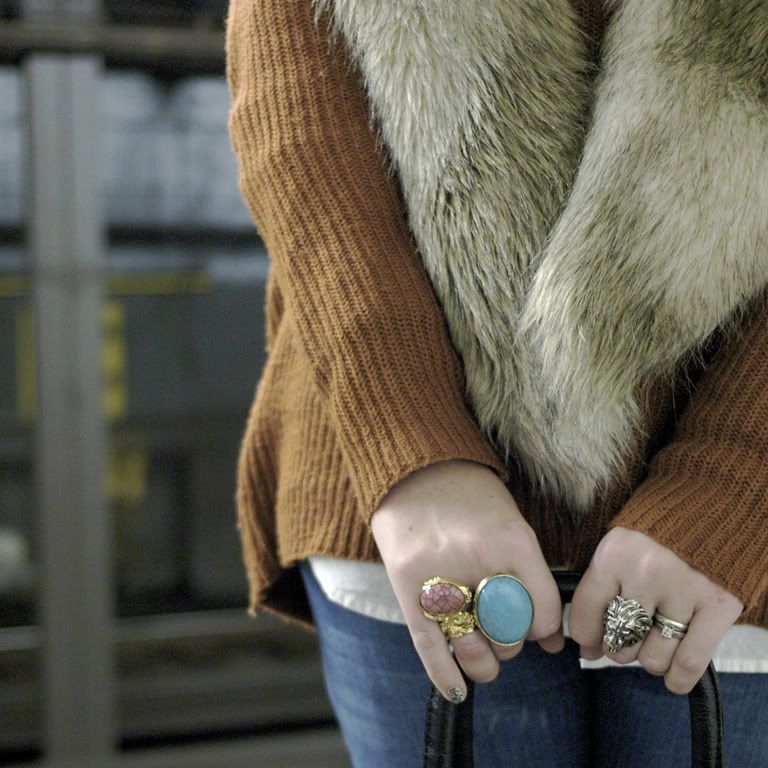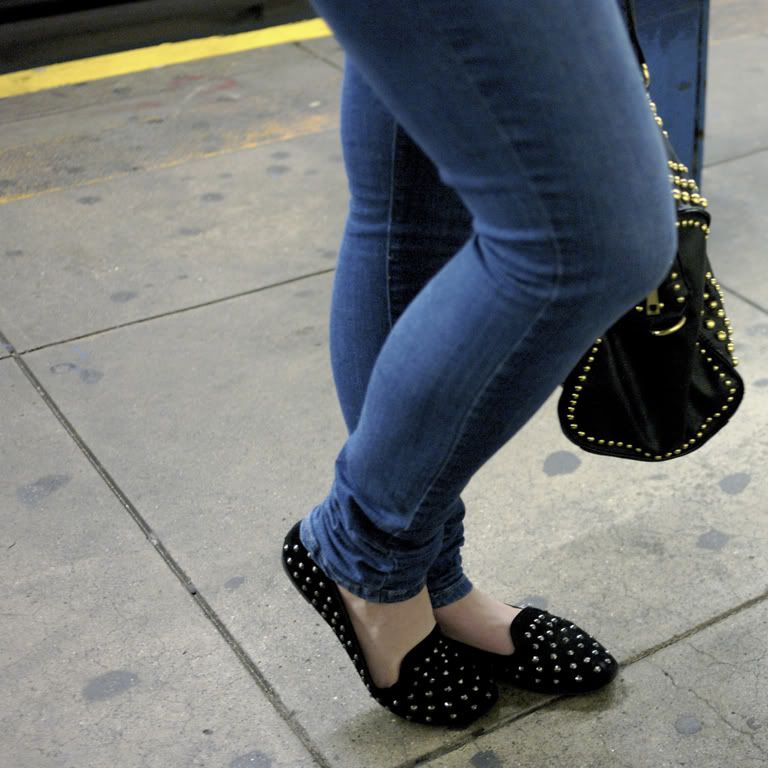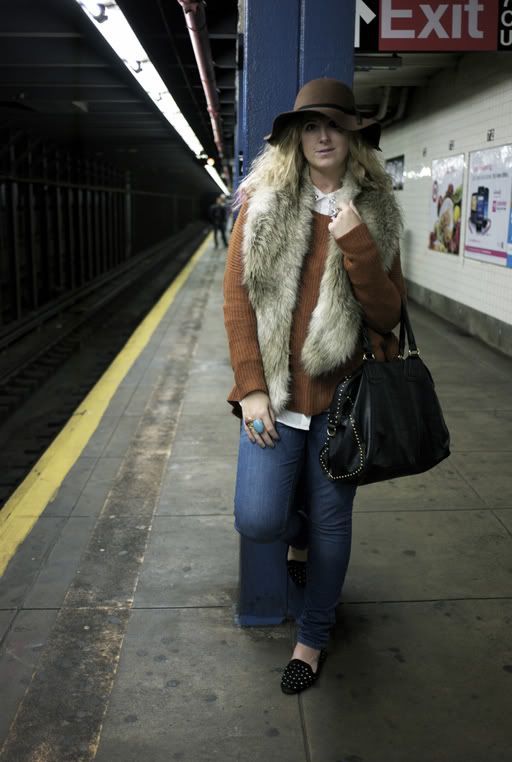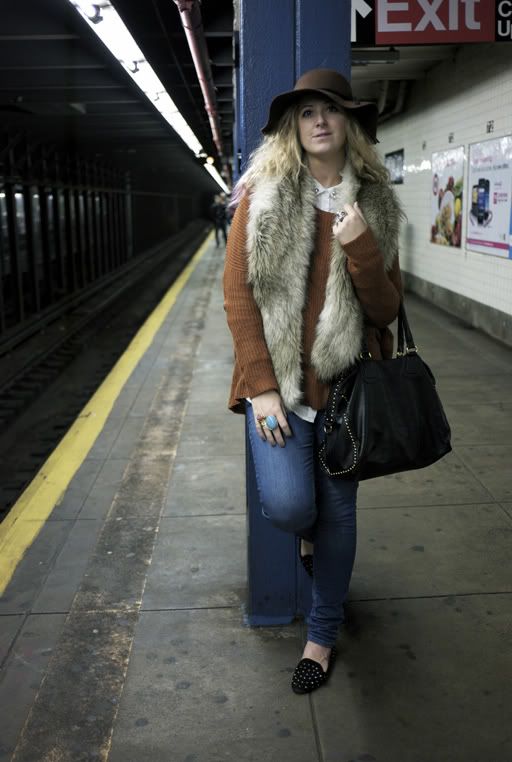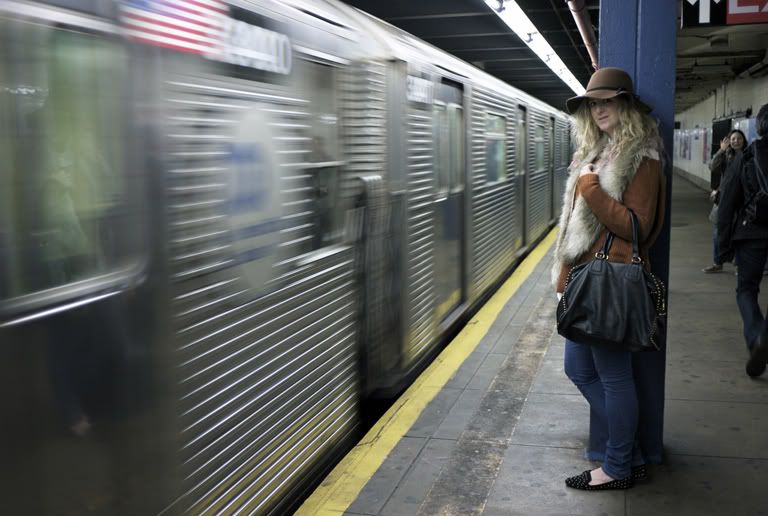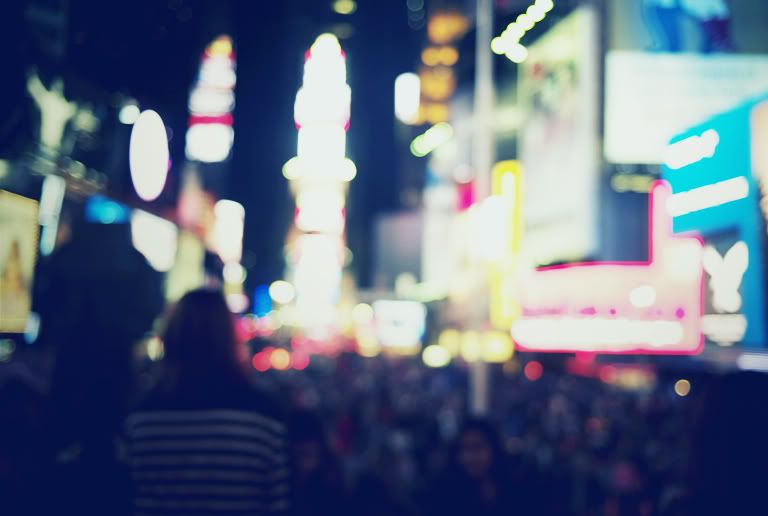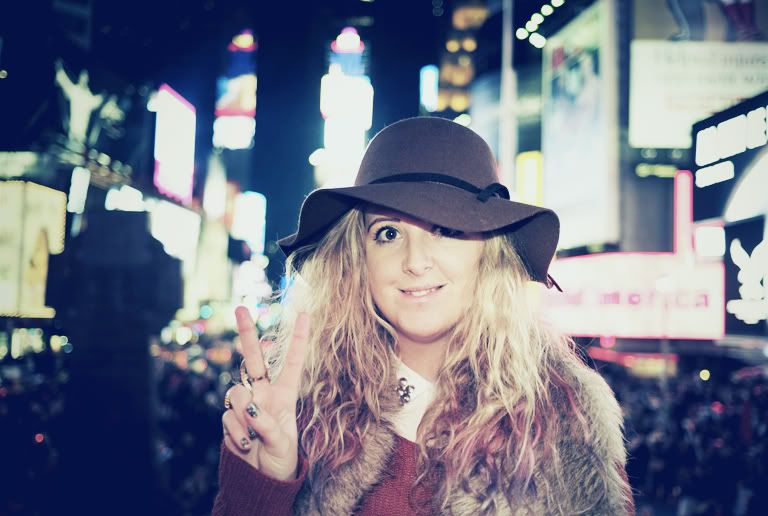 Floppy Hat - H&M
White Blouse - H&M (diy customised studded collar)
Rust Oversized sweater - Bought in Spain
Skinny Jeans - Primark
Studded smoking slippers - TopShop
Fur Stole - H&M
Studded Bag - Bought in Australia
YSL Arty look Ring - Ebay
Turquoise ring - Primark
This was the day we walked 2 hours on the skyline and then did the 3 hour WALKING tour of Central Park, just so you know my Topshop flats held up VERY well, gotta LOVE a comfy shoe!
I am sure you have already guessed that the last pic was taken in Times Square! Our Hotel was a 2 min walk from there! LOVED it!!
We bought a Metro cards and just hopped on and off the Subway for the whole week it was SO easy and WELL cheap, although I gotta say the trains are not as plenty as the tubes in London and they are still in the dark ages! No electronic signs on the platforms, you just gotta have a look on the front of the train as it pulls in! Plus there are A LOT of tramps that live on the trains over there too ... a bit weird but at least they were out of the cold I guess!
More amazing (maybe a bit boring for you) pics to come from my NYC trip! Hope you are enjoying them as much as me!
Peace & Love
xoxo Clare Astra xoxo