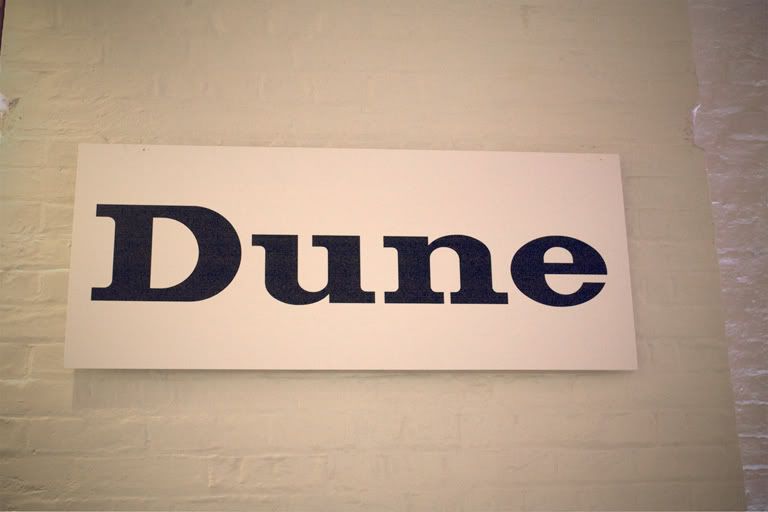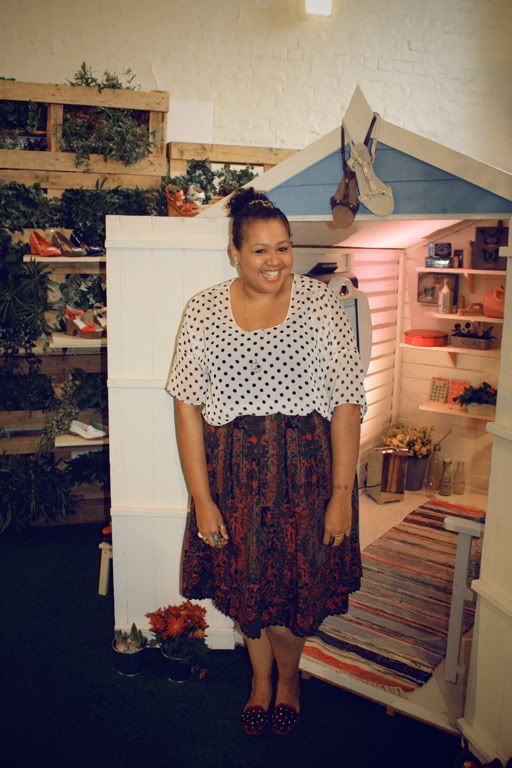 The GORGEOUS Amy from thesegirlsturnheads, love her! Fab to finally meet her after heaps of Twitter chat!




These are from the Bertie collection
The collection below was one of my favs - inspired by Coachella festival - Yes Please!!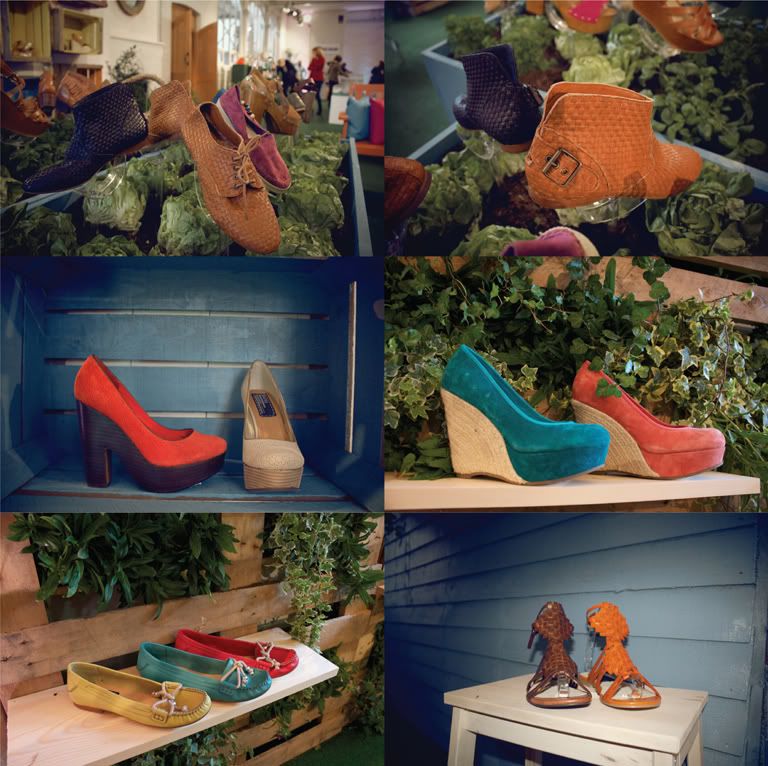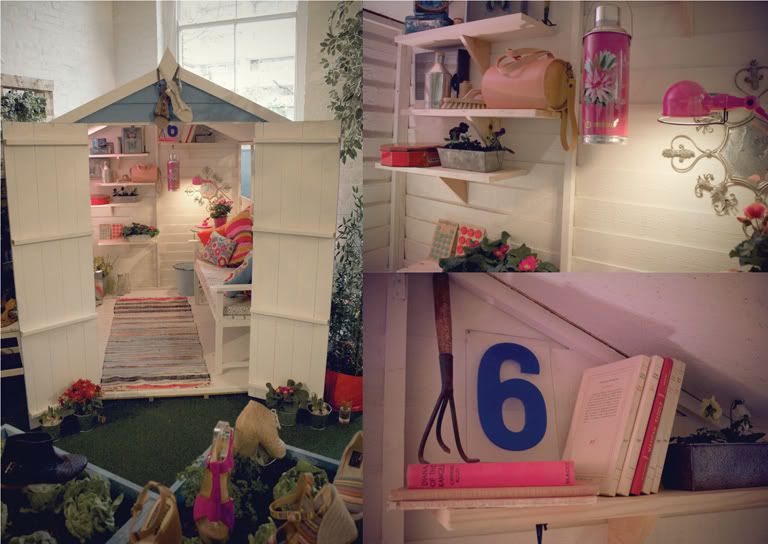 The video booth where Lara from ifeellikeidreamtit (pictured below) and I bravely (foolishly) made a video on our fav shoes from the collection! Dont have a copy, but will let you know if it goes anywhere!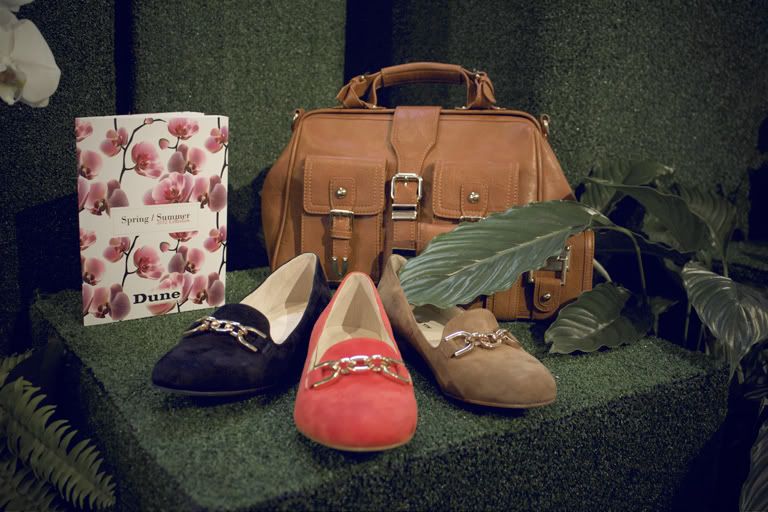 These were in my fav shoes video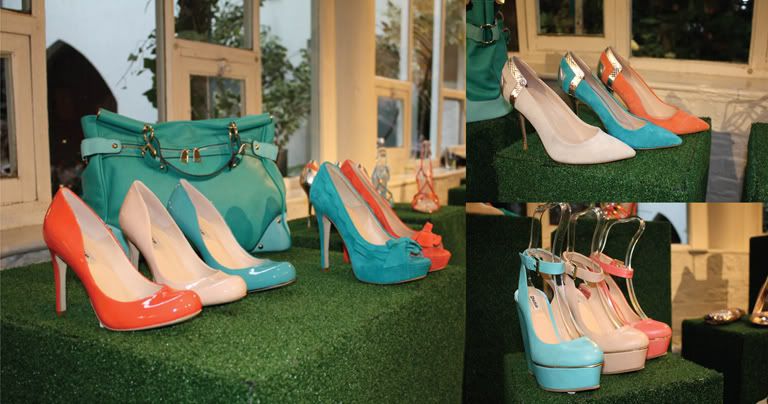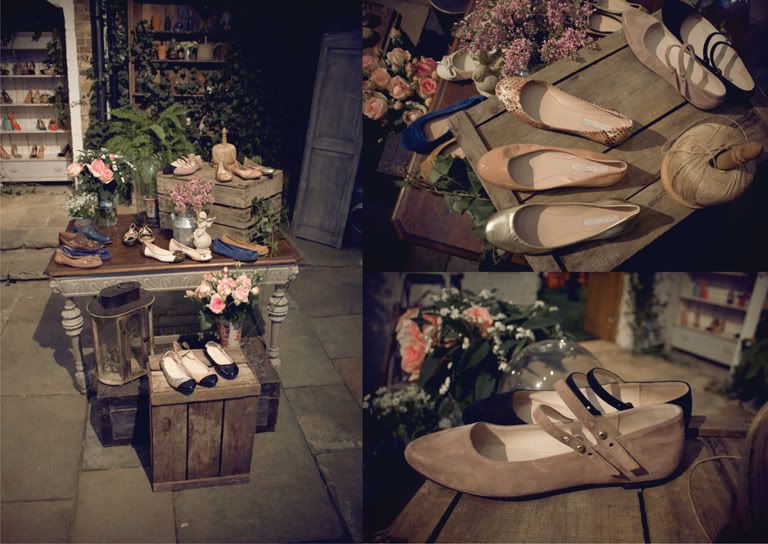 These are from the Pied a Terre collection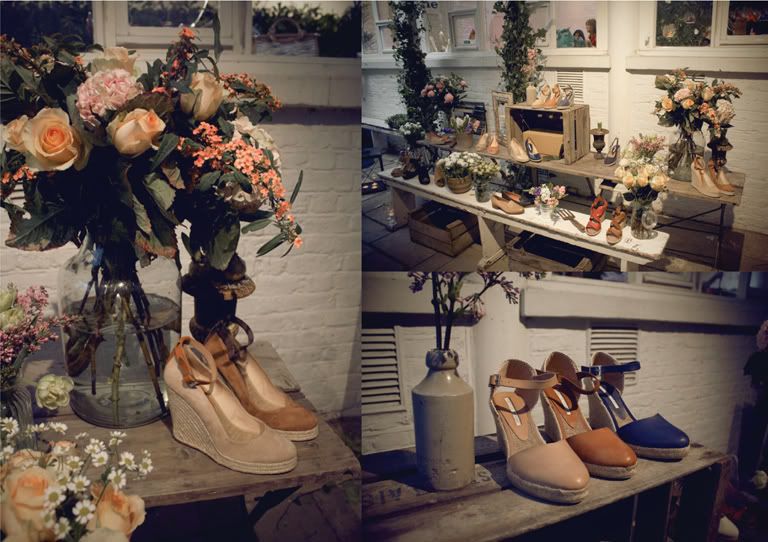 I wore :
Silver Sweater - Zara
Leather Look Jeans - H&M
Sheer blouse - Primark
Glitter Boots - TopShop
How fabulous is the venue? AMAZING right?!
The entrance was a long dark tunnel lit by tea-lights glittering along the path, sooo pretty and the garden party theme inside was just so sweet and summery. Needless to say Dune have an AWESOME SS12 collection, they always do sandals sooo well, and next year will not be a disappointment!
Got me in the mood for some sunshine! Shame it's 2 degrees outside!
Happy Monday Lovelies
Peace & Love
xoxo Clare Astra xoxo