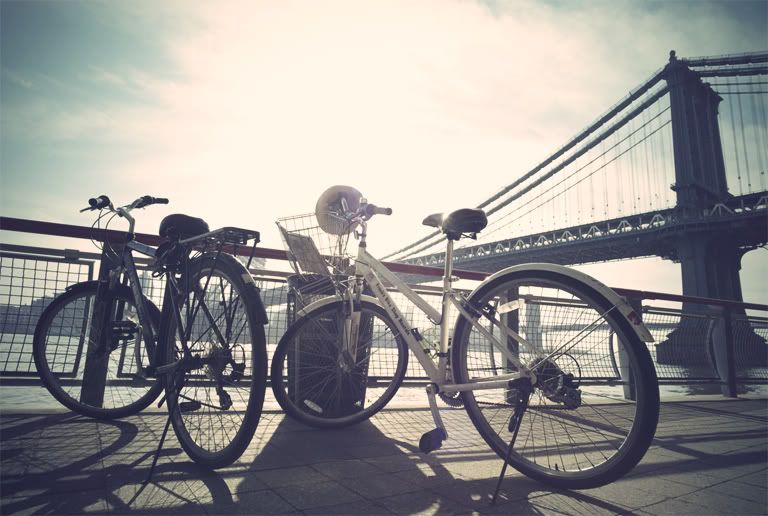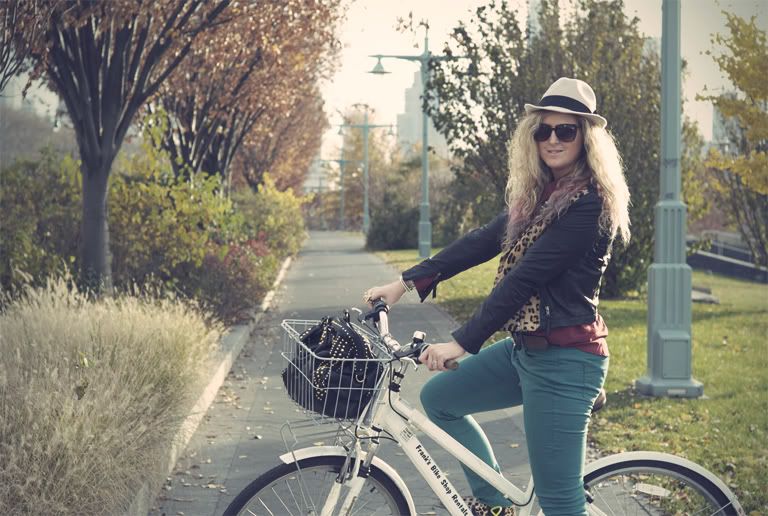 Wearing :
Leather Leopard Print Biker - Asos
Green Skinny Jeans - M&S
Maroon Blouse - Very.co.uk
Fedora Hat - TK Maxx
Leopard Print Boots - TopShop
SunGlasses - Asos
Pearl Necklace - Forever 21 (bought in NYC)
Rings - H&M
This was probably my favourite day in NYC, we hired two vintage bikes from Frank's Bikes, and rode along the cycle paths on the west coast of Manhattan. Stopped off for lunch at nice little restaurant, I had the BEST turkey club sandwich in the WORLD, then we headed back to the Brooklyn Bridge to catch sunset. We rode over to Brooklyn then back to Manhattan via the Manhattan Bridge funnily enough!
If you look carefully enough on the 2nd to last photo just to the right of the sun is the Statue of Liberty, she is tiny but she is there!
Such a good day, but I gotta say that the saddle sore from the vintage leather seat was IMMENSE!
Wish I was there!
Love & Peace
xoxo Clare Astra xoxo