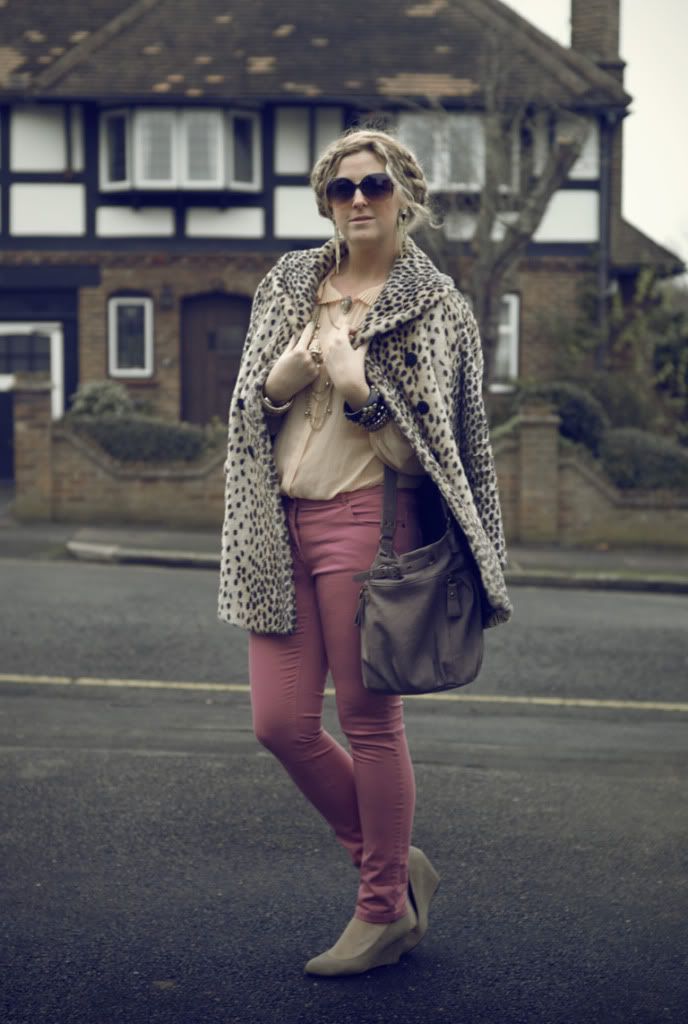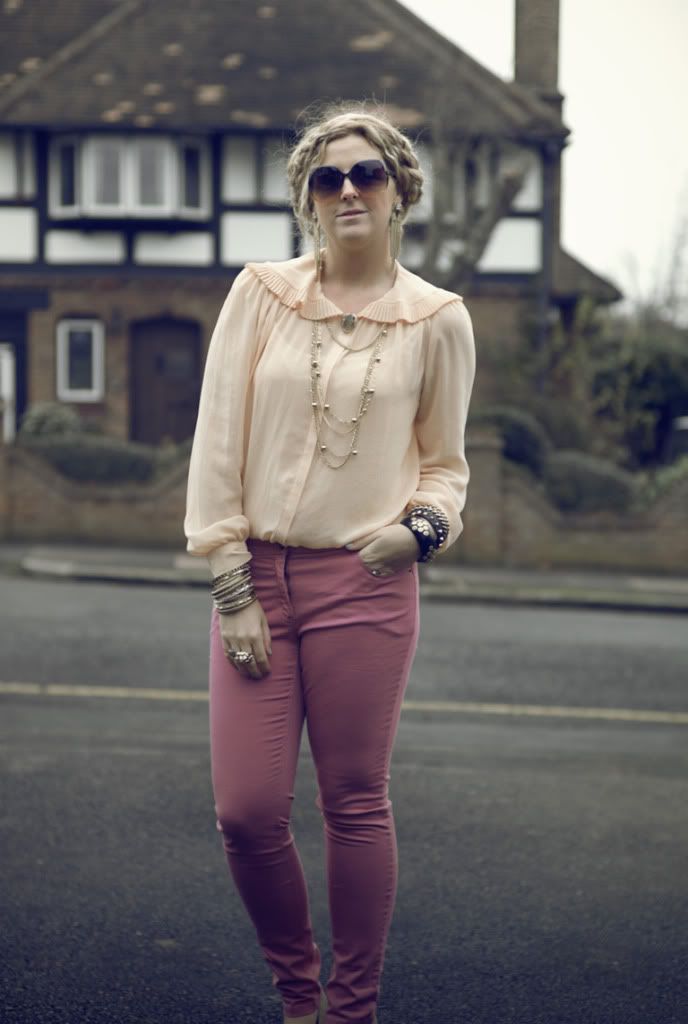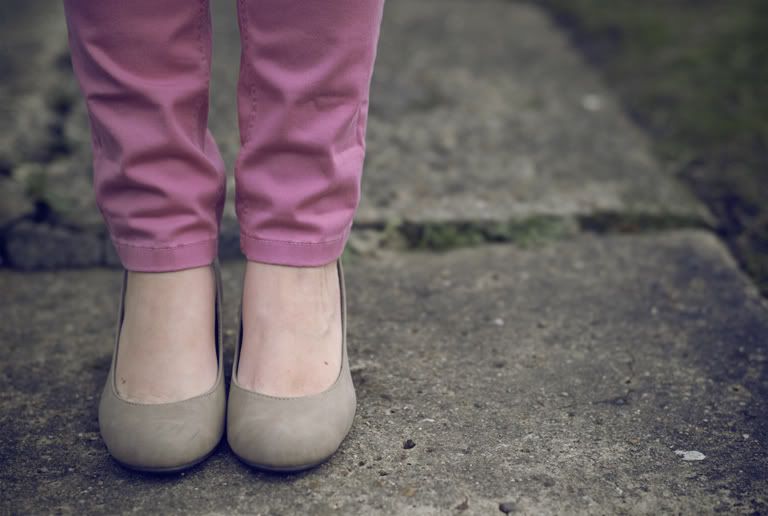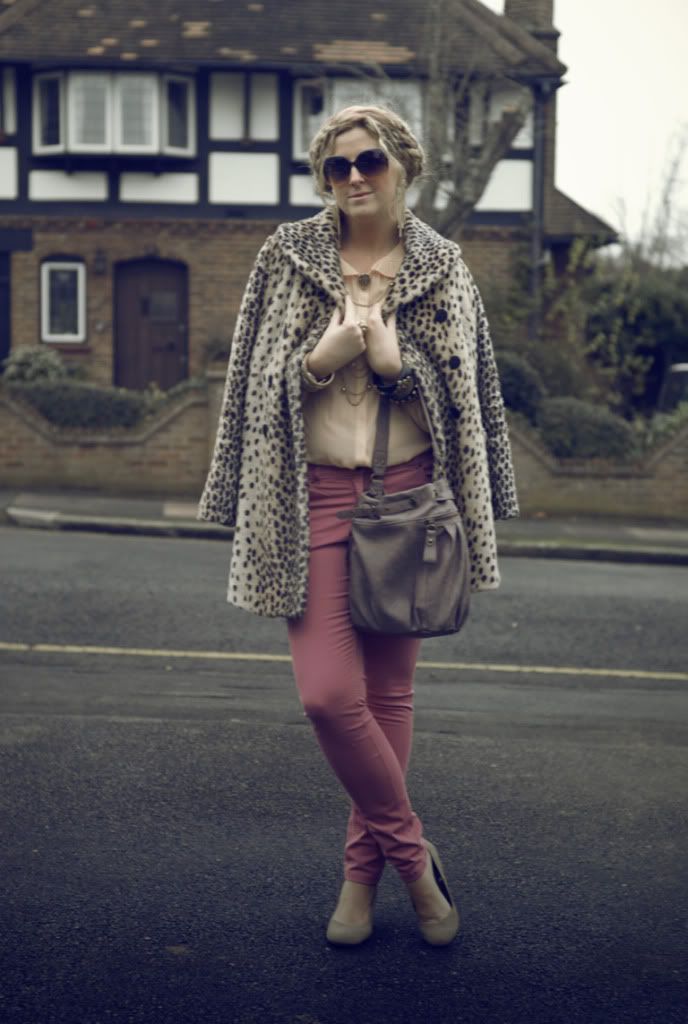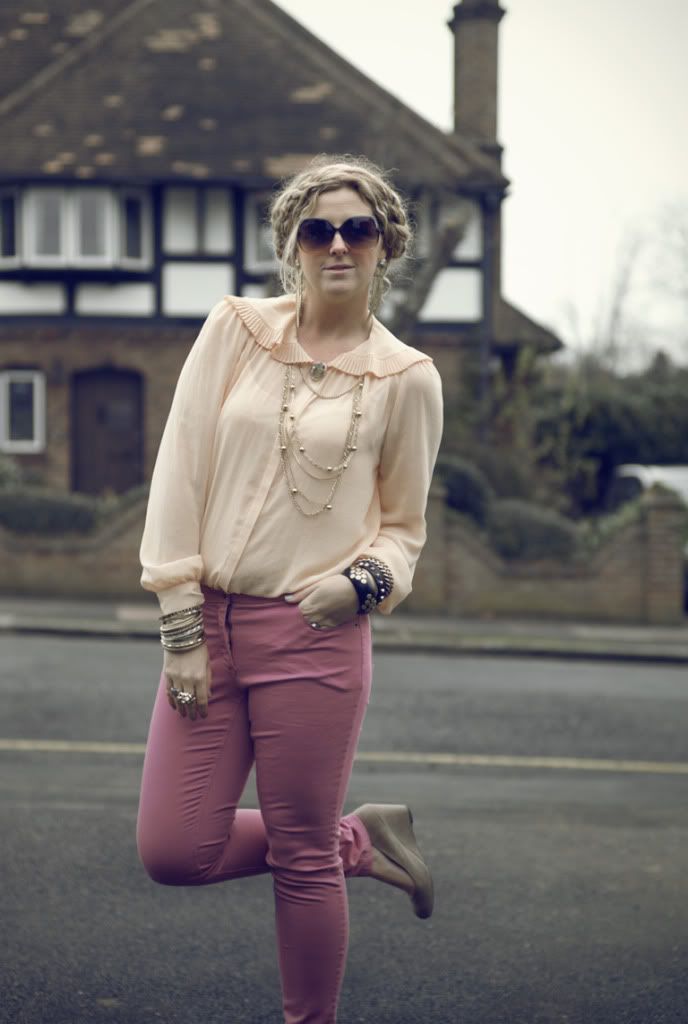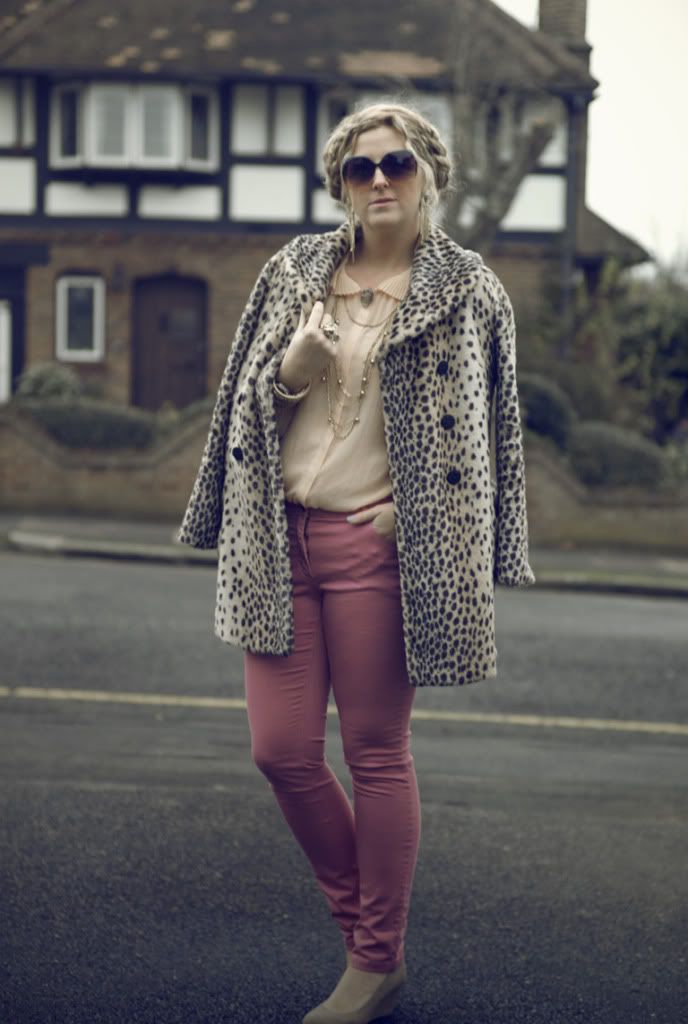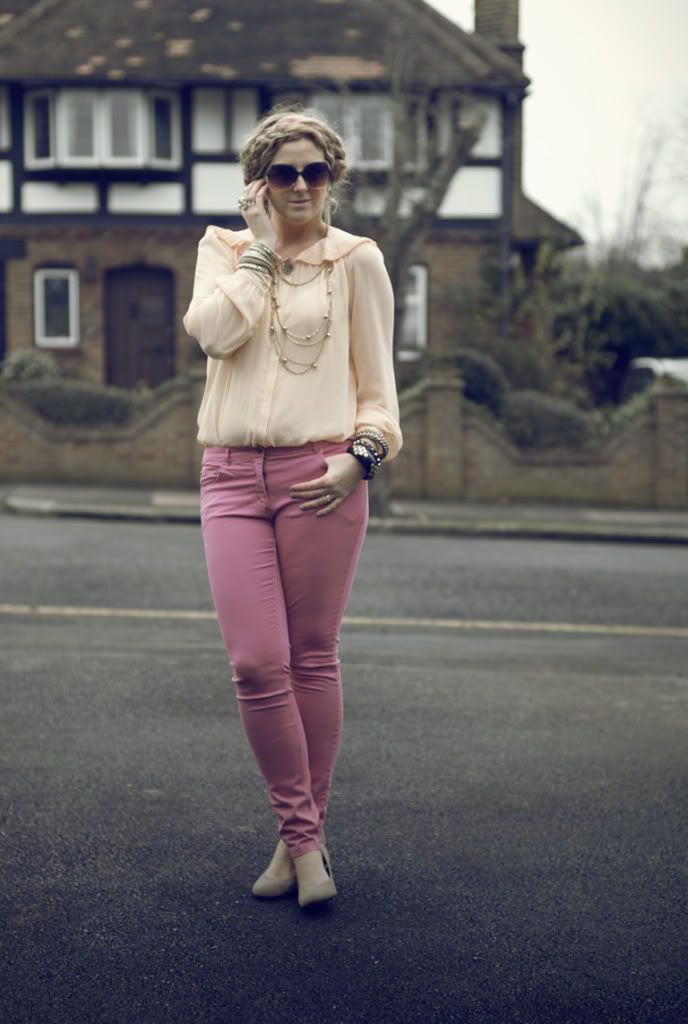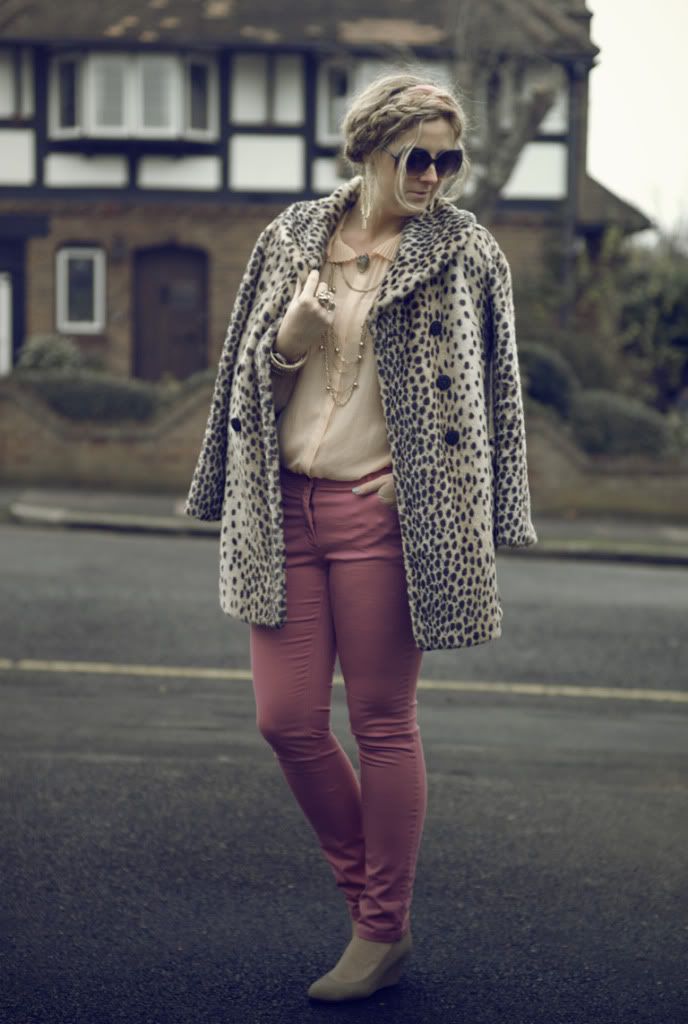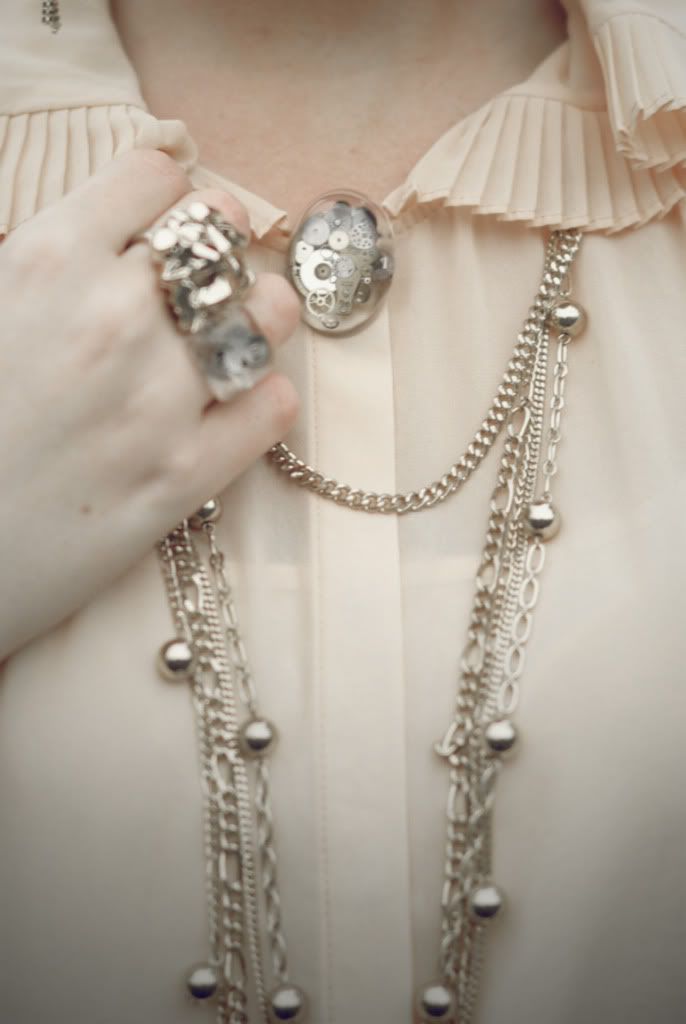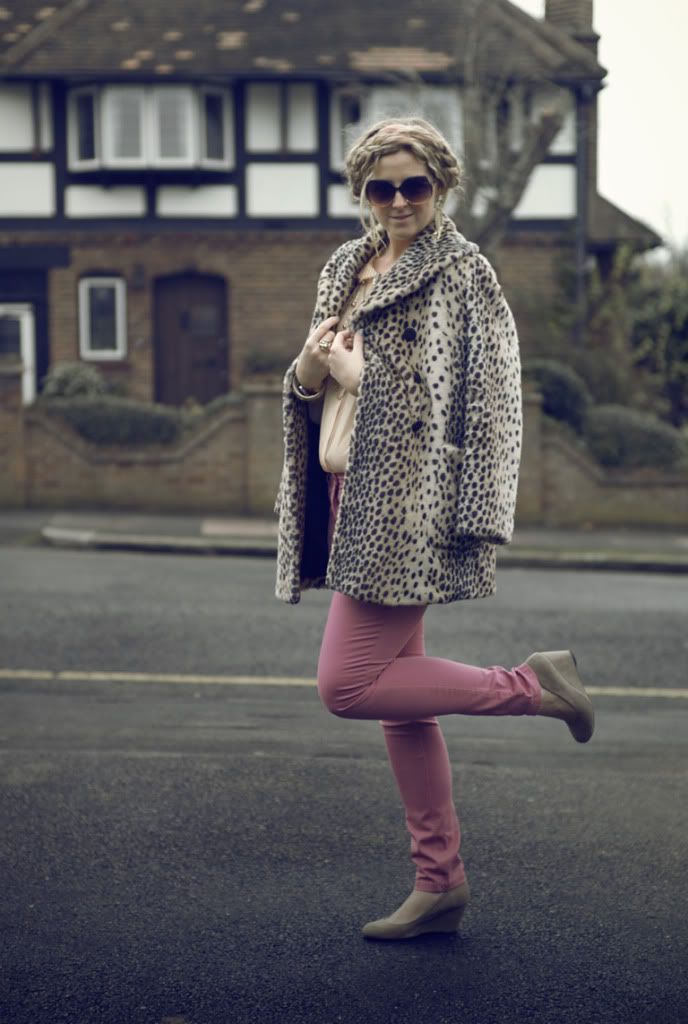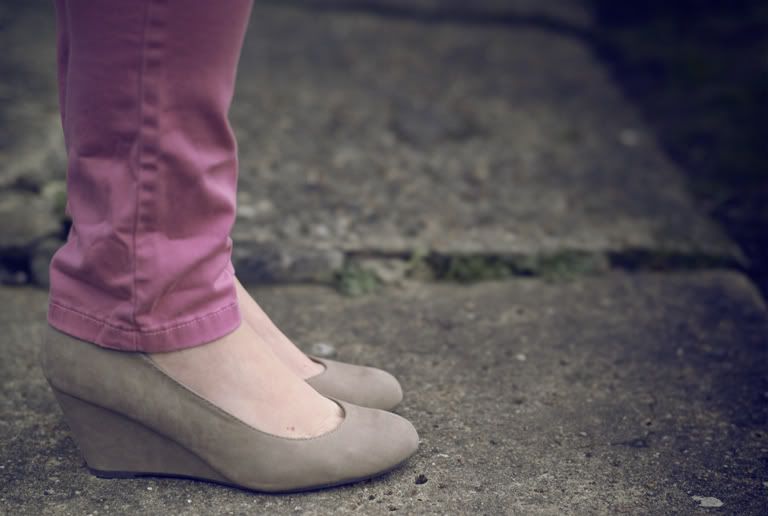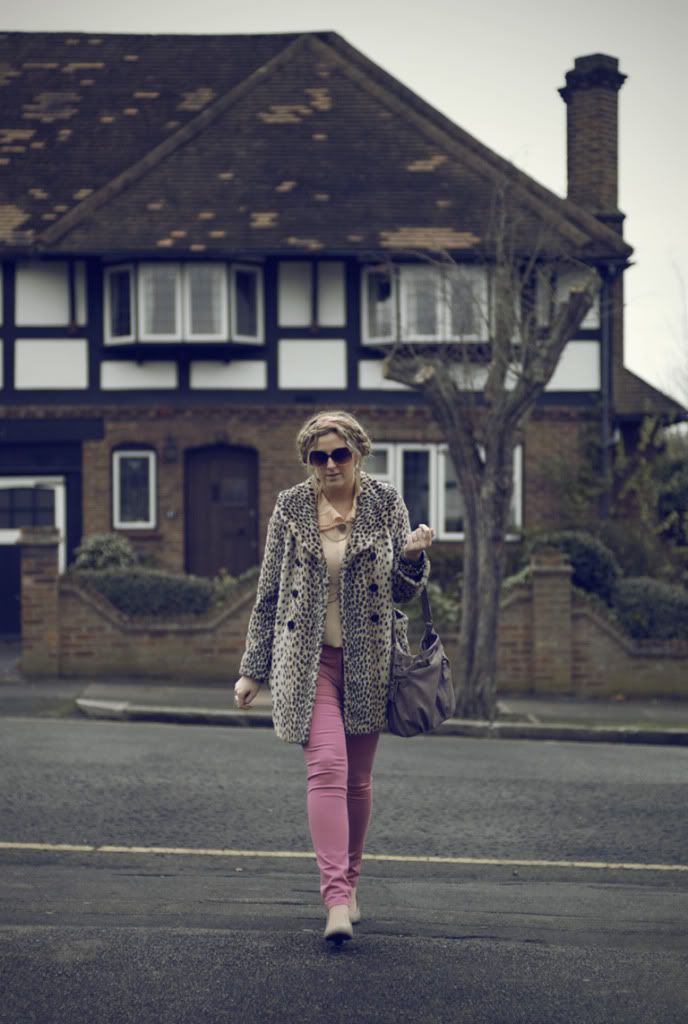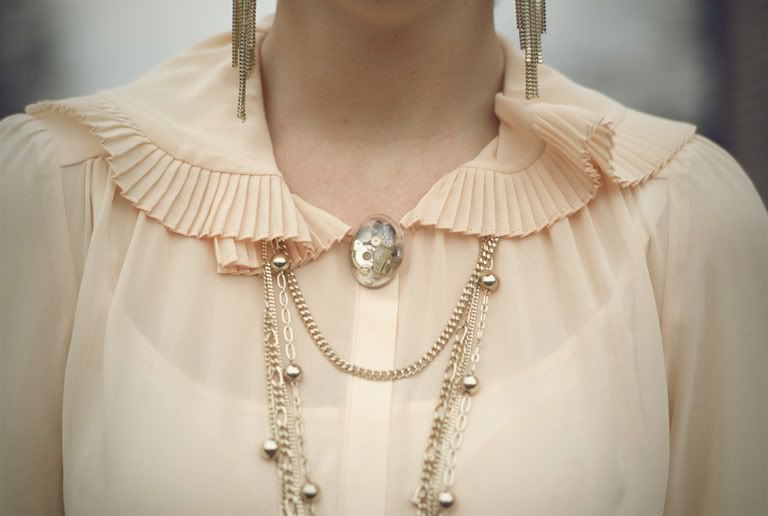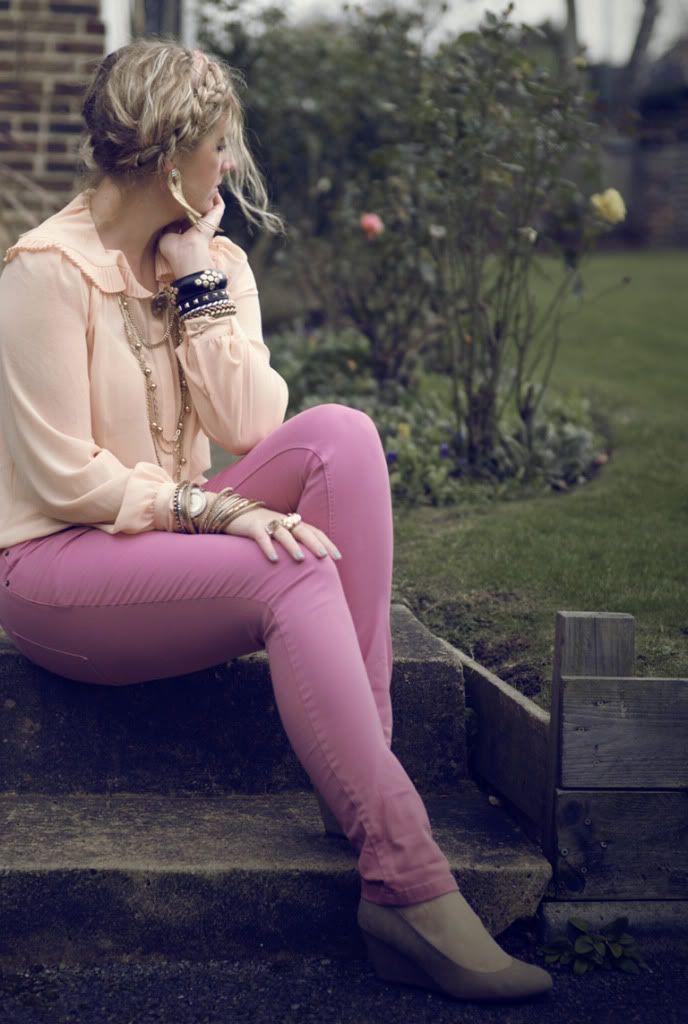 Wearing :
Leopard Print Fur Coat - Forever 21
SunGlasses - Primark
Peach Blouse - TopShop
Raspberry Trousers - H&M
Wedge Shoes - Primark
Bracelets - Primark
Watch - River Island
Bag - Accessorize
Cog Brooch - Wired Jewellery
I recently bought these H&M trousers in their sale for £6.00! Bargain! They are perfect for day to night Christmas party wear! Throw on some party shoes and some bling and this outfit goes from day to night soo perfectly!
Do you like my brooch? I received this in the post this week as a little pre-Christmas gift from the lovely Faye the designer behind Wired Jewellery. Go check her stuff out she has some STUNNING copper designs coming your way! LOVE her stuff! - good prices too, which is important!
Watching ELF tonight with a bunch of friends, getting in the Christmas mood! Then I have a couple of Christmas parties this weekend and I am going to a grand total of TWO Christmas Carol Services on Sunday! I am going to be soooooo festive come Monday!
Bring on the Christmas cheer!
Love & Peace
xoxo Clare Astra xoxo