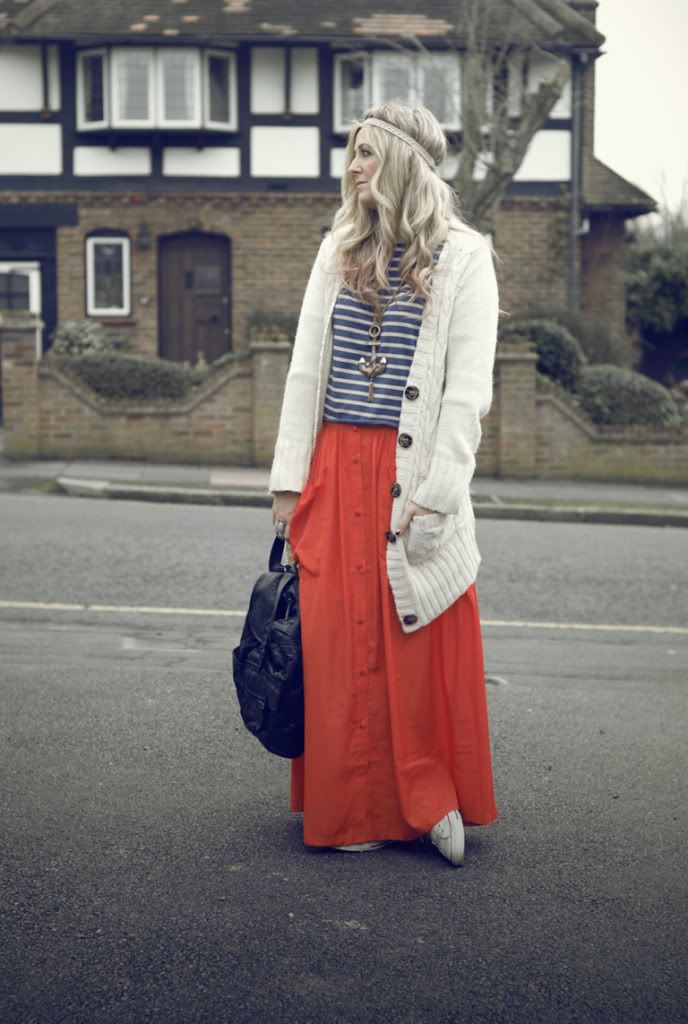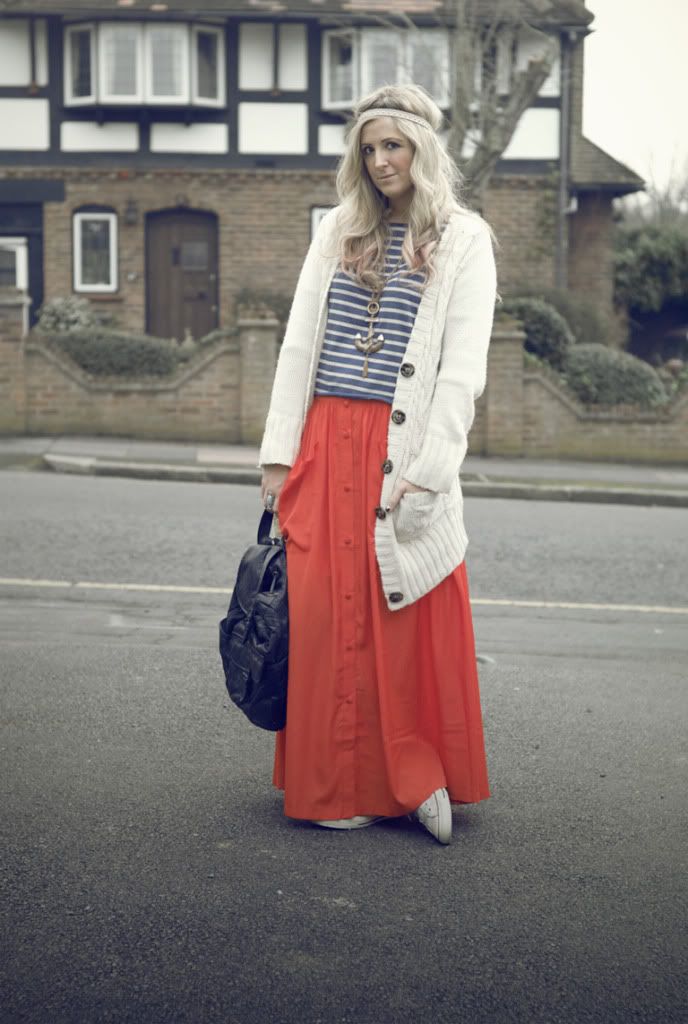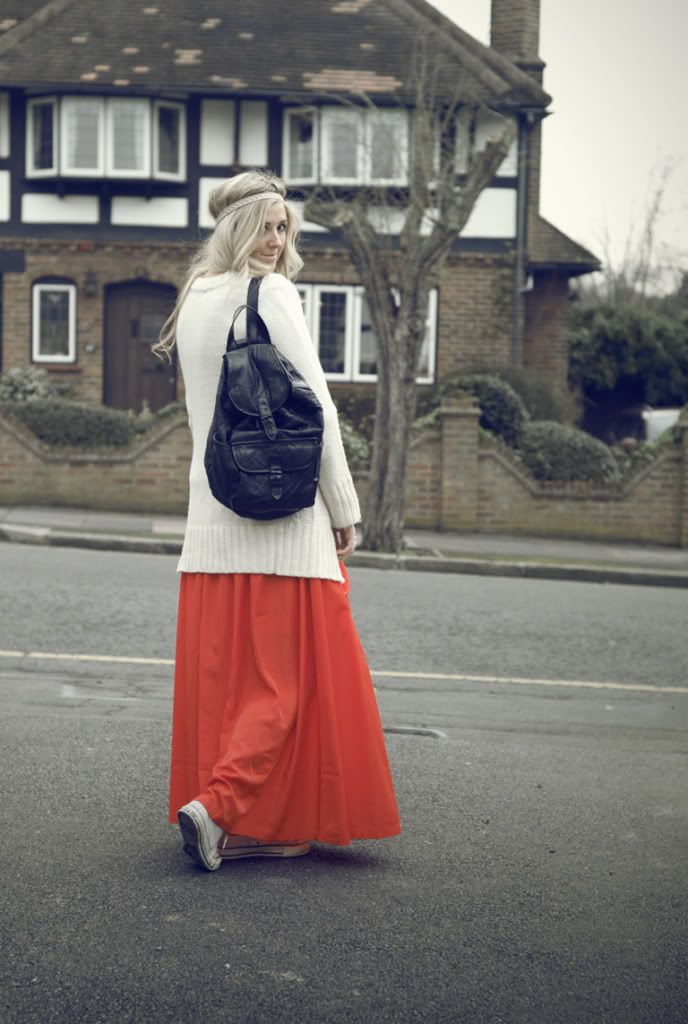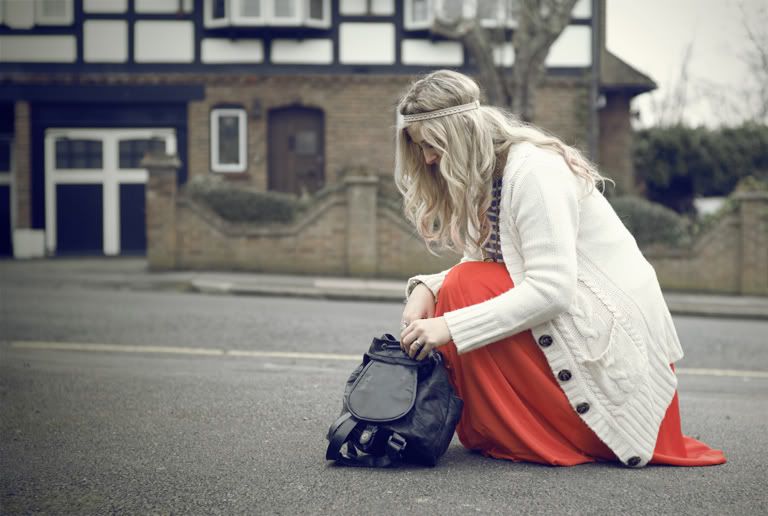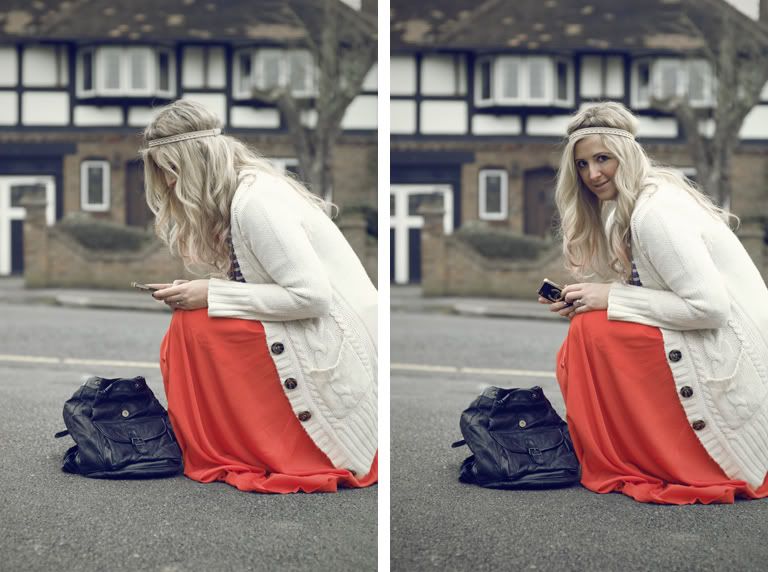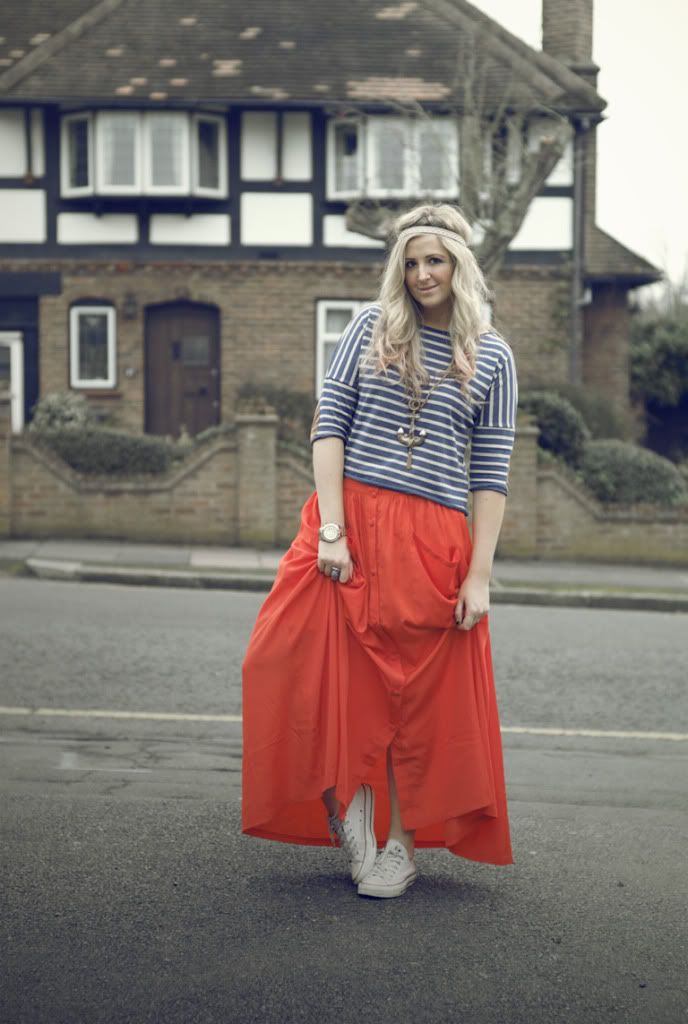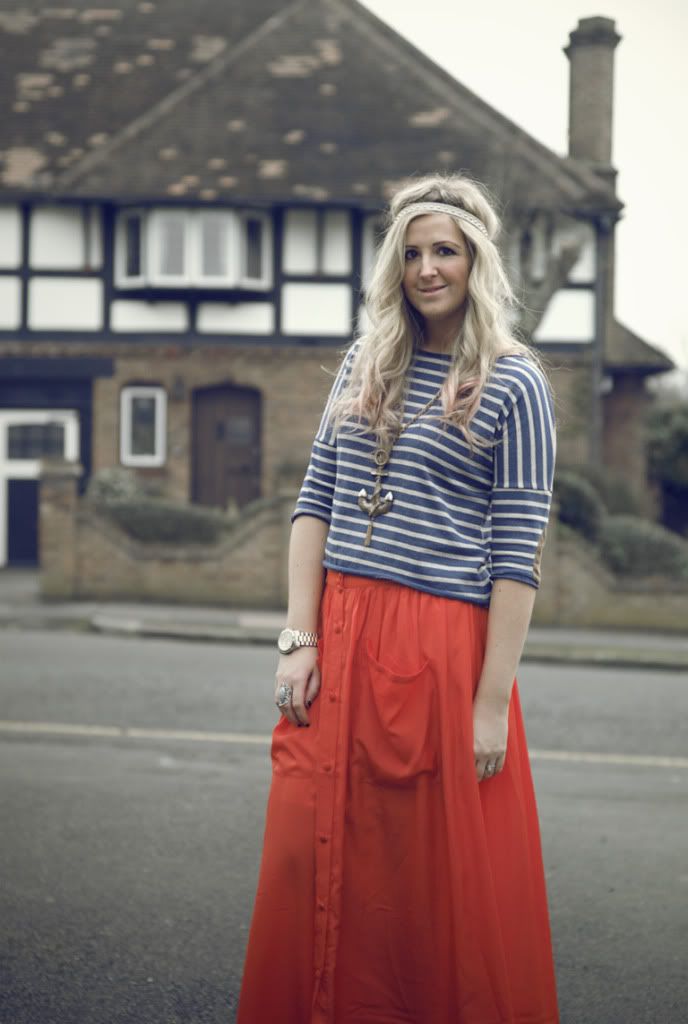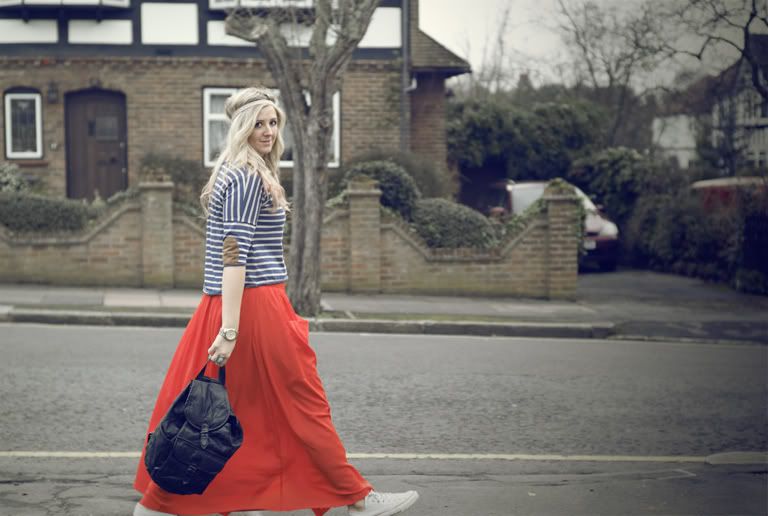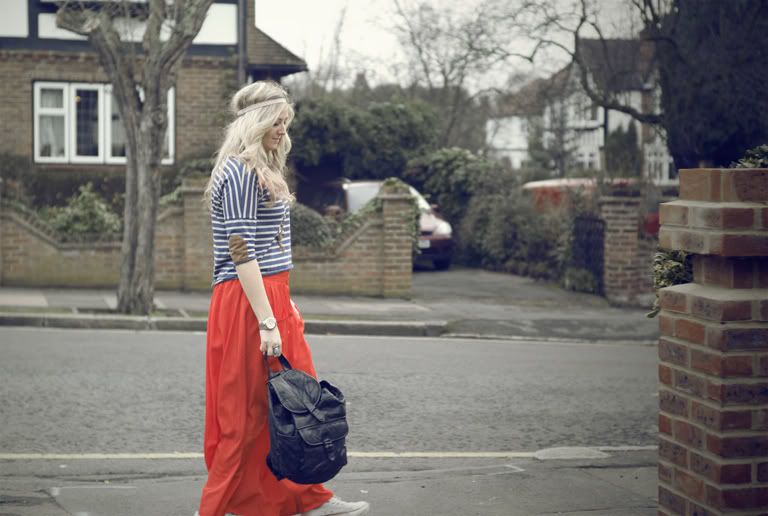 Casual Maxi from Clare Astra Morris on Vimeo.

I am wearing :
Studded HeadBand - Primark
Cardigan - Primark
Stripped Jumper - Zara
Orange Maxi Skirt - c/o Very.co.uk
Leather Backpack - Vintage
Anchor Necklace - River Island
Trainers - Converse
Watch - Michael Kors

So this is my fourth "look" in my Very.co.uk maxi skirt, I wore this on Sunday and I wanted a chilled out lazy Sunday outfit. So I just threw this Skirt on with my converse and a sweater! I think this might just be my fav way to wear a maxi skirt! Casual maxi is sooo going to be my style this year!
Here are the four looks together so you can decide on your own fav way to wear your maxi skirts this year!
Do you have a favourite?
This week I will be bringing you a Very.co.uk GiveAway!!! Yay get ecxited!!!
All will be revealed very soon!
I hope you all enjoyed your weekend, and that your week has started off well!
I was up all night as my little pup had a tummy bug :-( So I was nursing him and of course he HAD to sleep on our bed .... he is such a wriggly worm! All better now, bless him!
Here is a pic of him for you to enjoy!! I love him!