Orange Rock
from
Clare Astra Morris
on
Vimeo
.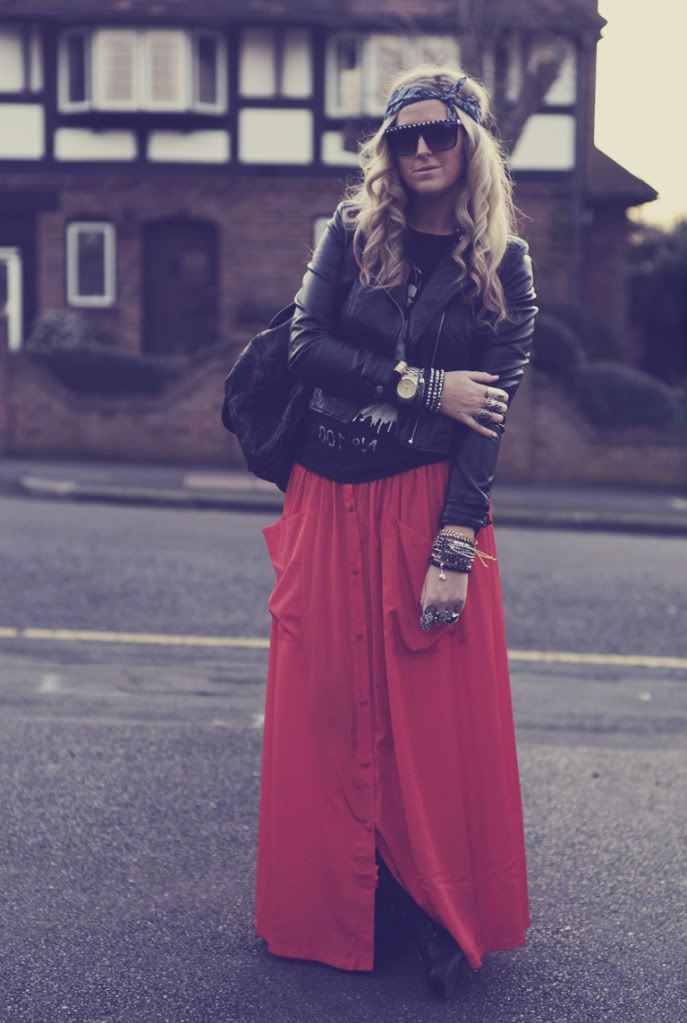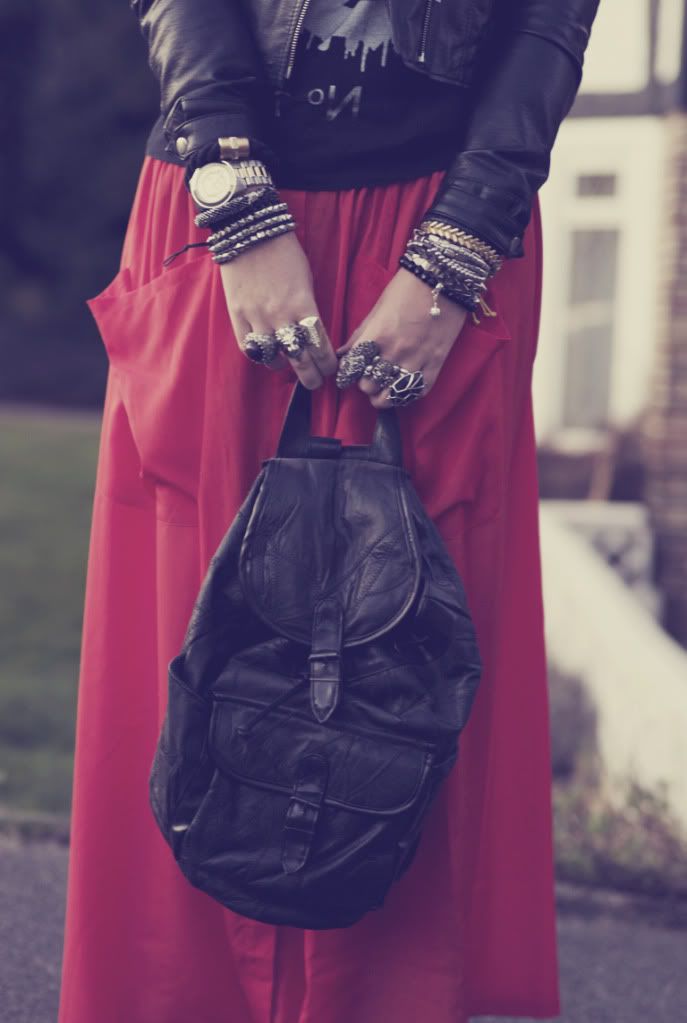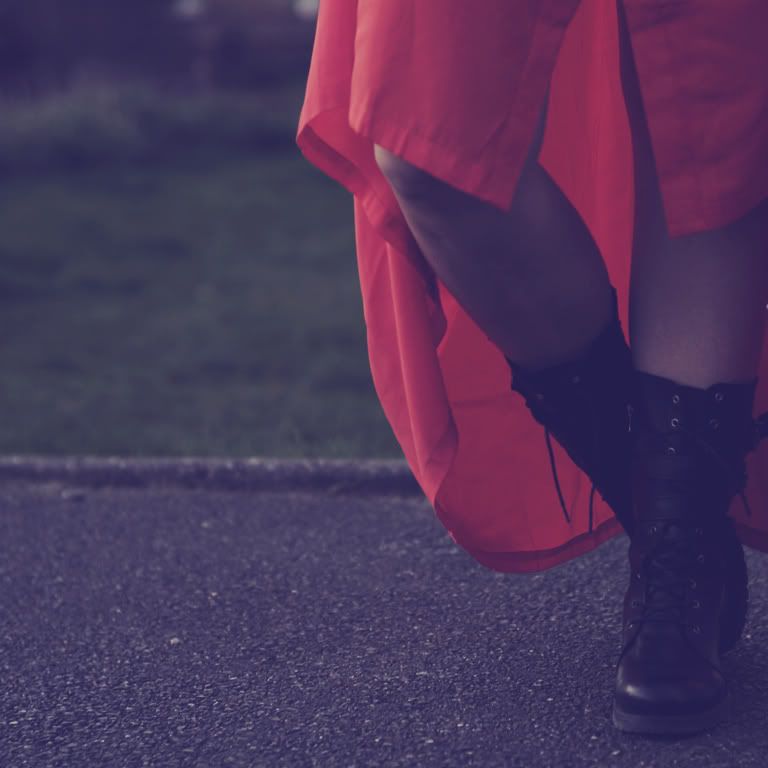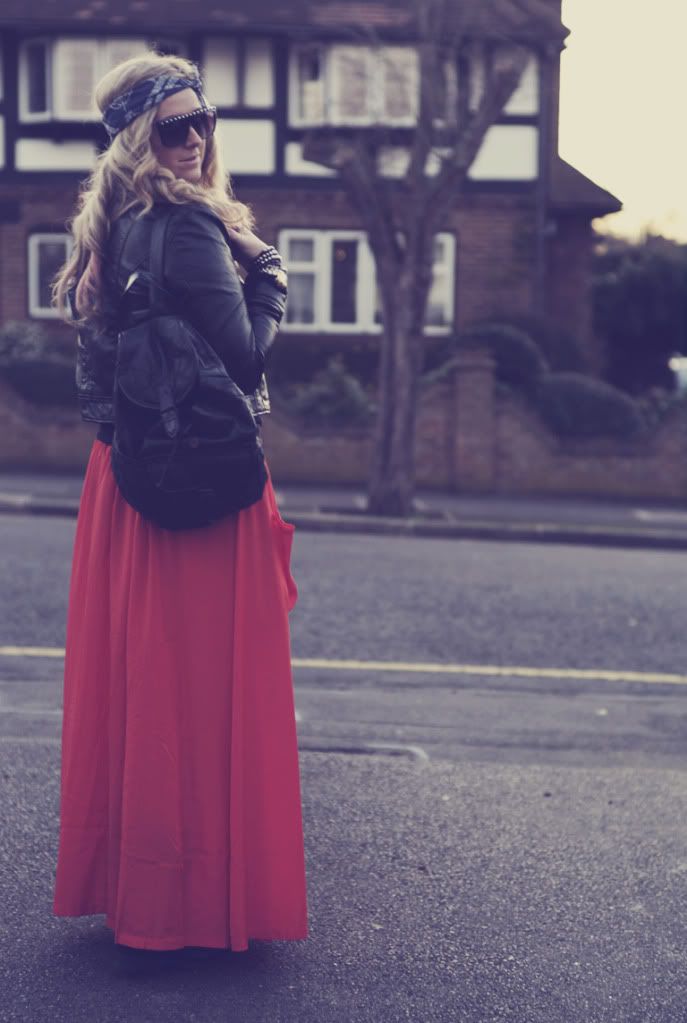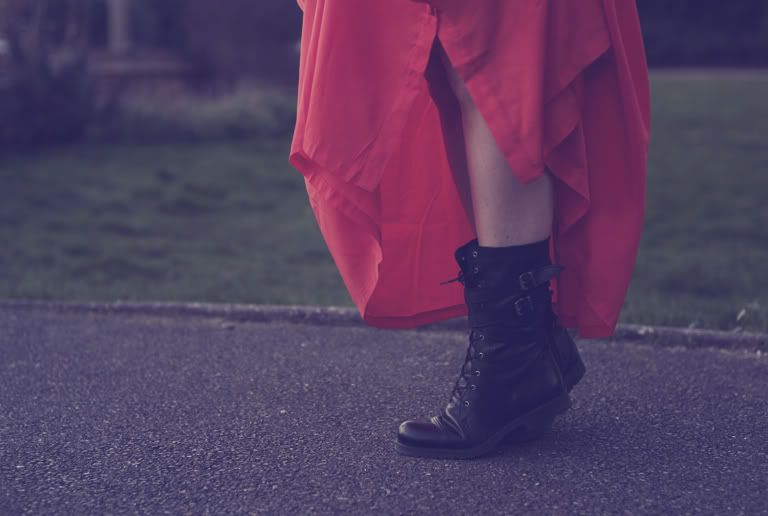 Wearing :
Orange Maxi Skirt - c/o Very.co.uk
Chanel T-shirt - Ebay
Bandana - Vintage
Leather Biker Jacket - H&M
Biker Boots - Zara
Leather Backpack - Vintage
Studded Sunglasses - Primark
Watch - Michael Kors
Bracelets - Primark, TopShop, Thomas Sabo & Forever 21
Rings - Bought in Spain
So here is my 2nd look for this gorgeous orange maxi skirt, (click here to see my first look), I wanted to give it a less romantic harder edge. Which I think suits it perfectly! This skirt is soo gonna take me right through to Autumn 2012, I love wearing it and it moves sooo lovely (which I hope you could see in the little video).
Been goin mad on the ceramic curling tongs recently ... can you tell!? They are soo flippin easy to use I am LOVIN them!
Oh and I have an embarrassing story to share with you today! This morning I did my spin class with my gym trousers INSIDE OUT ...... so the person on the bike behind me got to watch my MASSIVE size 12 label bobbing up and down for an hour! EPIC fail!
Happy Friday to you all, my most gorgeous readers
Love & Peace
xoxo Clare Astra xoxo