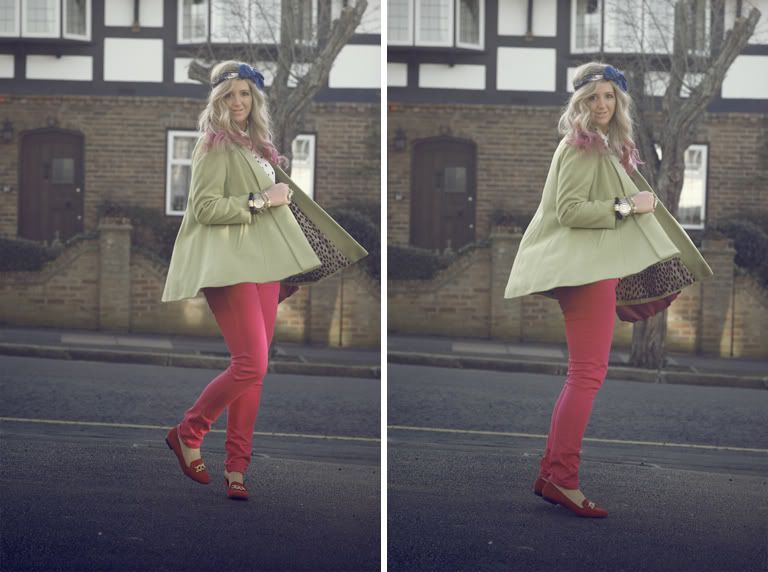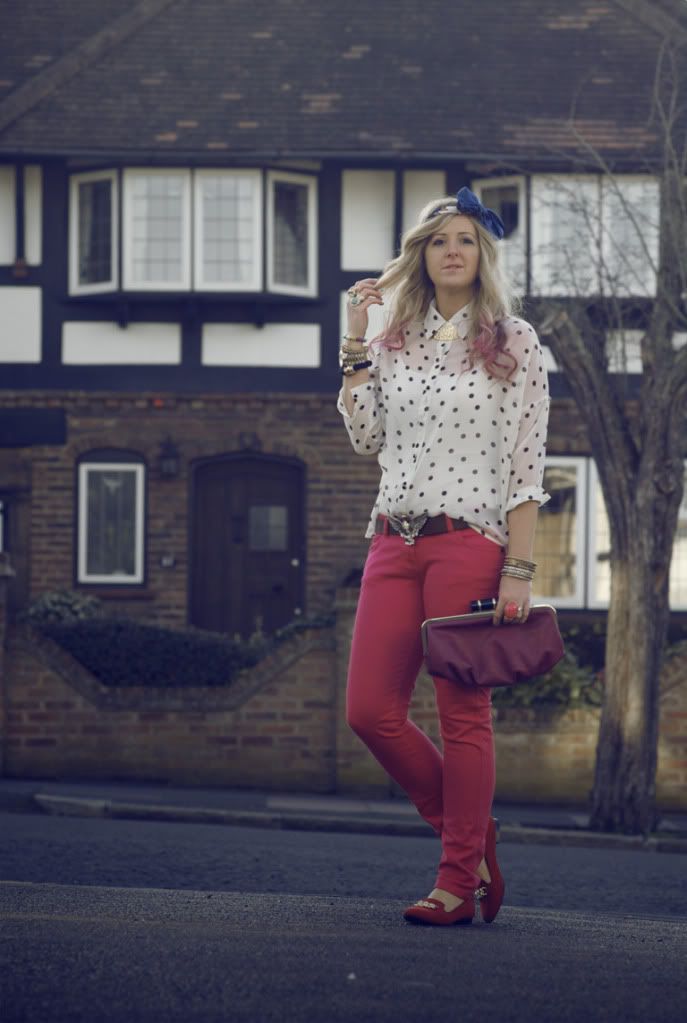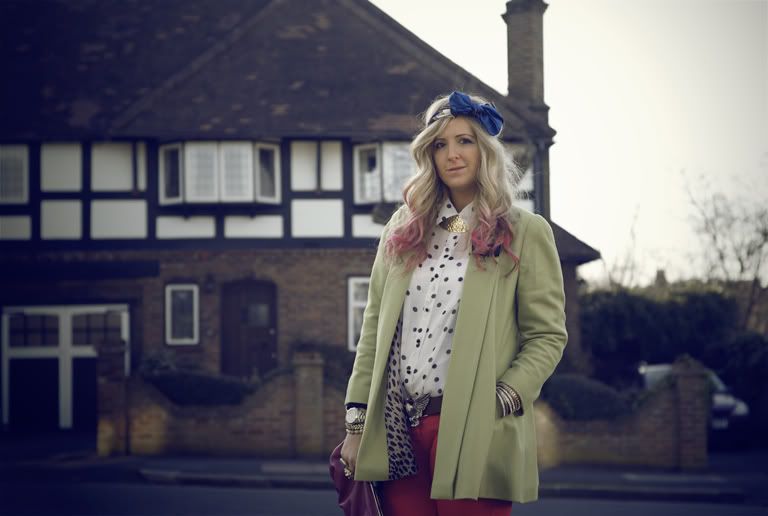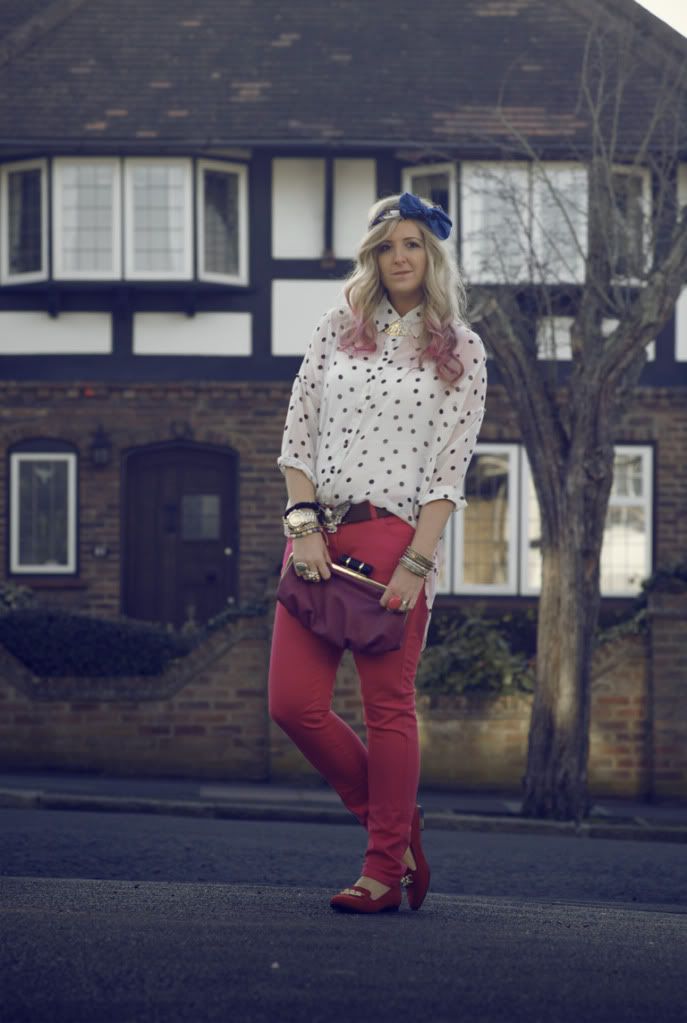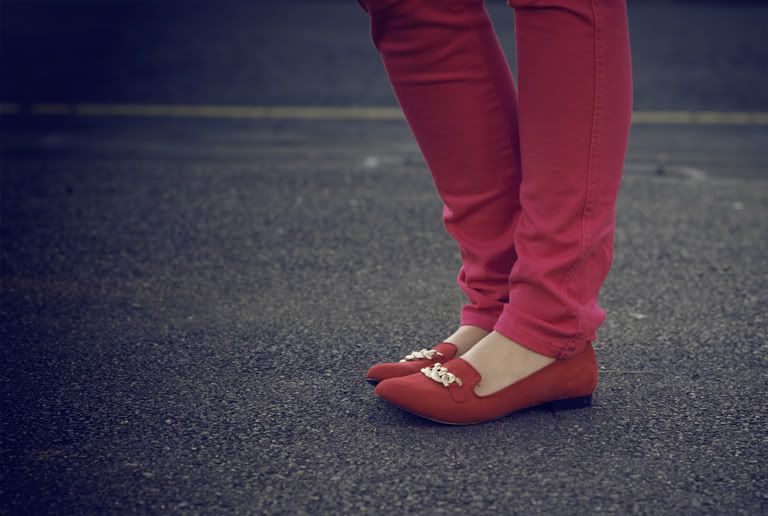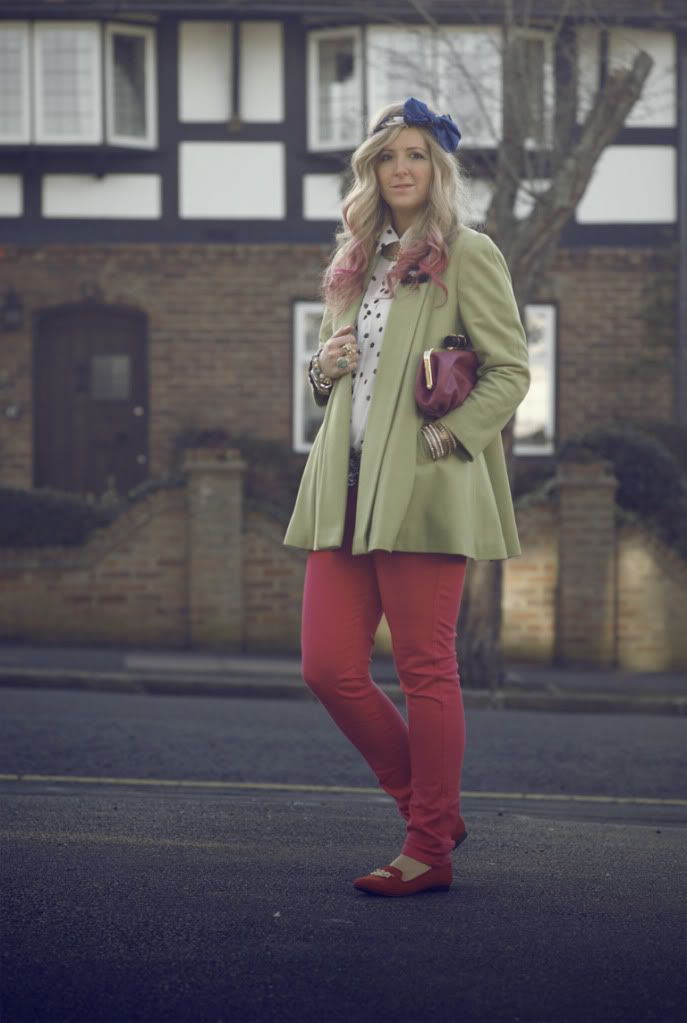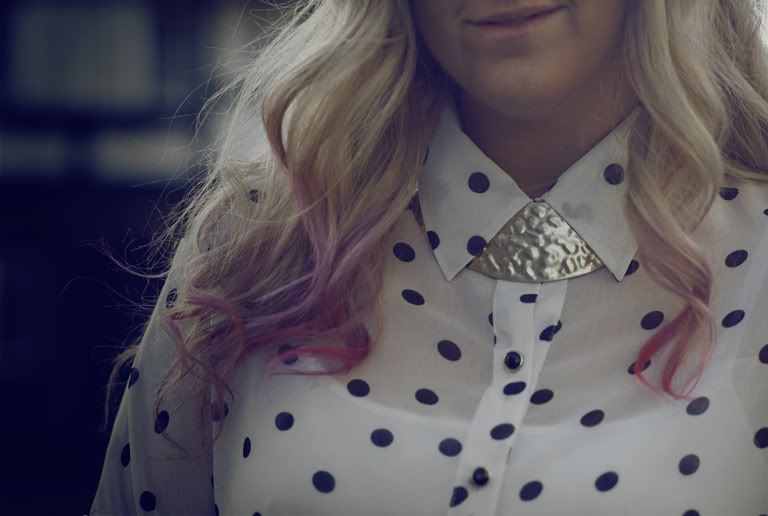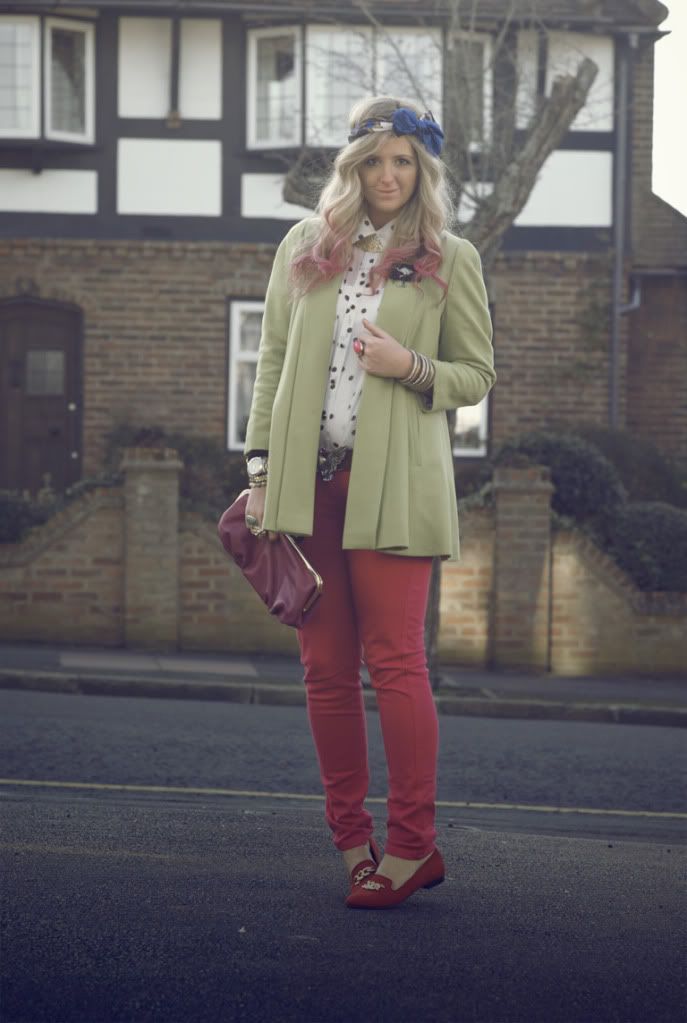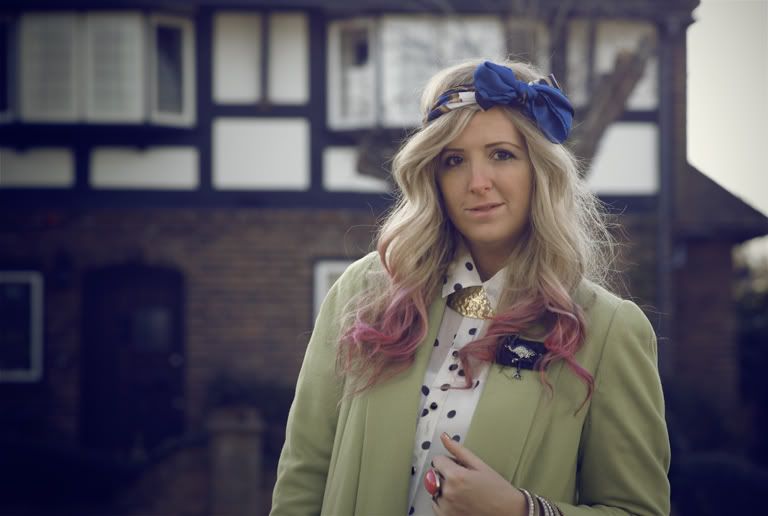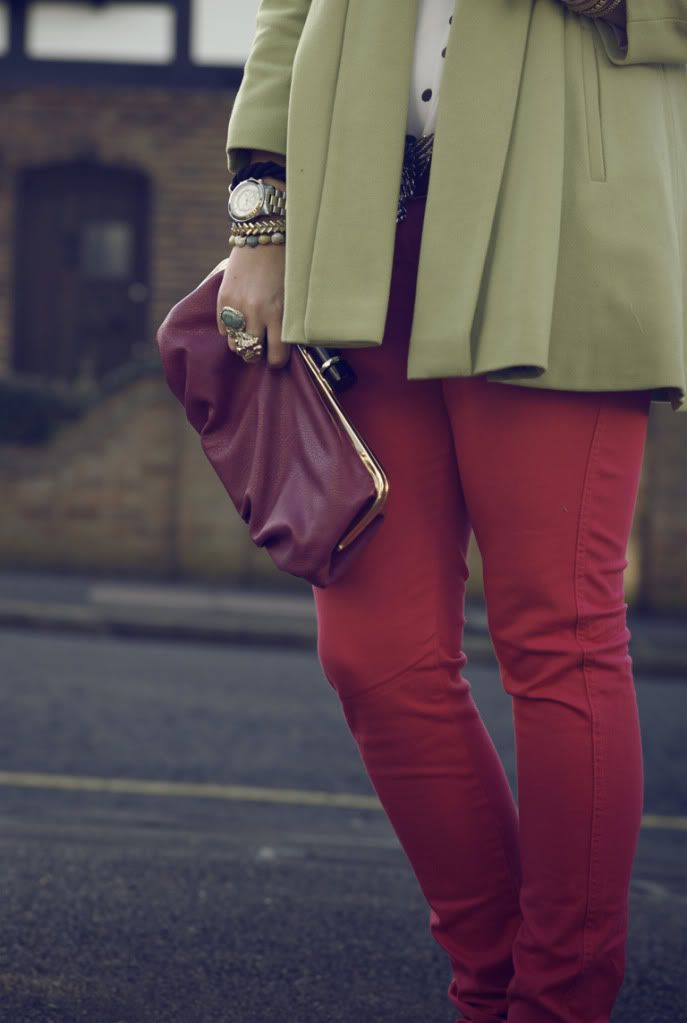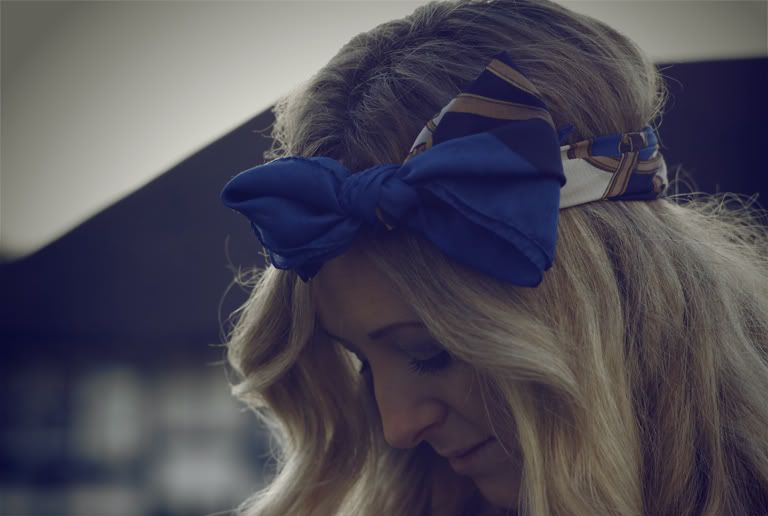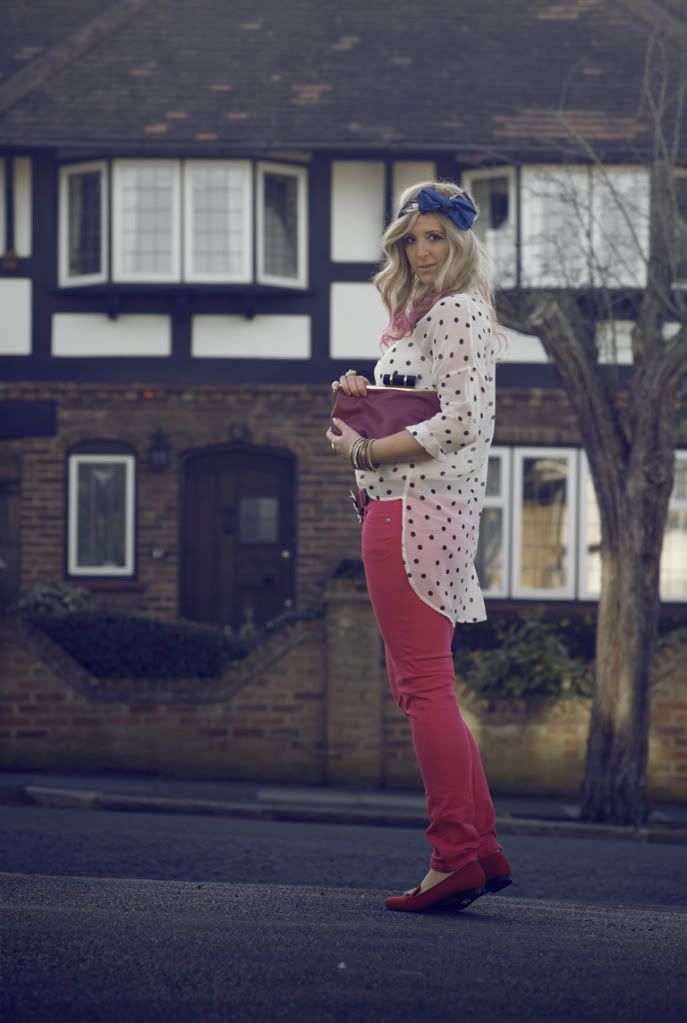 Wearing :
Coat - River Island
Polka Dot Blouse - c/o Fast Fashion Reverse
Pink Skinny Jeans - Primark
Red Flats - River Island
Gold Necklace - Primark
Belt - Primark
Pink Clutch Bag - c/o Dune
Head Scarf - Vintage
Watch - Michael Kors
Bracelets - TopShop, Primark, Forever 21
Rings - Ebay, H&M
This is the blouse I was very kindly given by FastFashion, and it has quickly made it onto my favourites list! I love how long the back is! Polka dots can bring such a new lease of life to your wardrobe, they just seem to cheer everything up! Go get some polka dots in your life!!
I also want to talk about this Dune clutch bag, it was given to me at the SS12 press day back in November and I have used it on every night out since!! It is the perfect size! It even fits my Canon camera in there! It comes in two colours, but since my hair is pink I can wear this bag with ANY outfit and it still goes!
Happy Hump Day Everybody!
Cheers to half way to the weekend!!
Peace & Love
xoxo Clare Astra xoxo