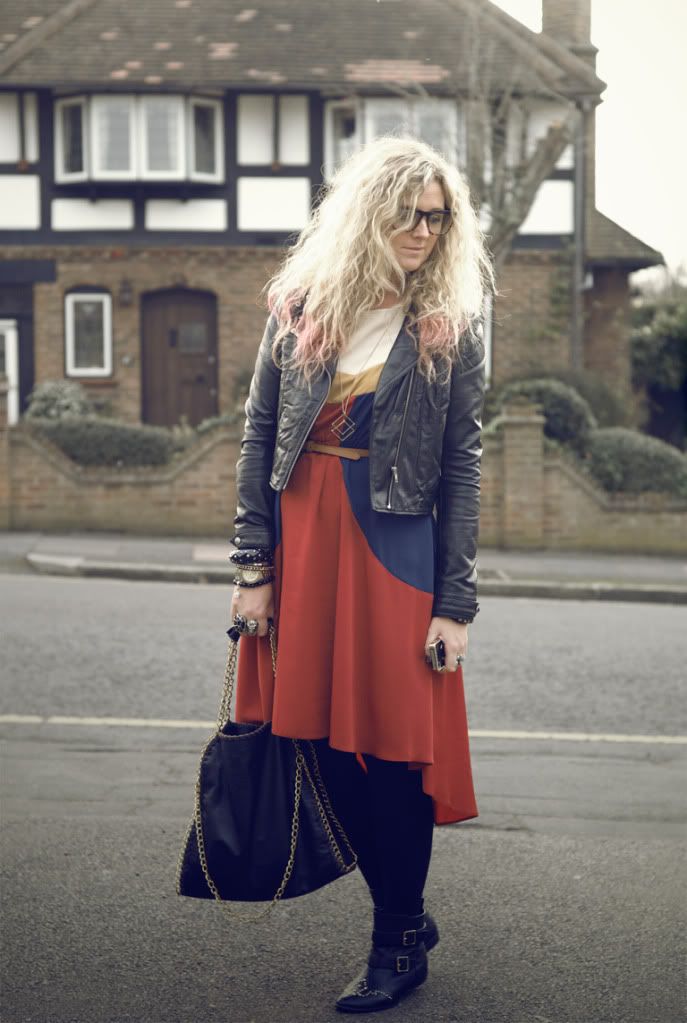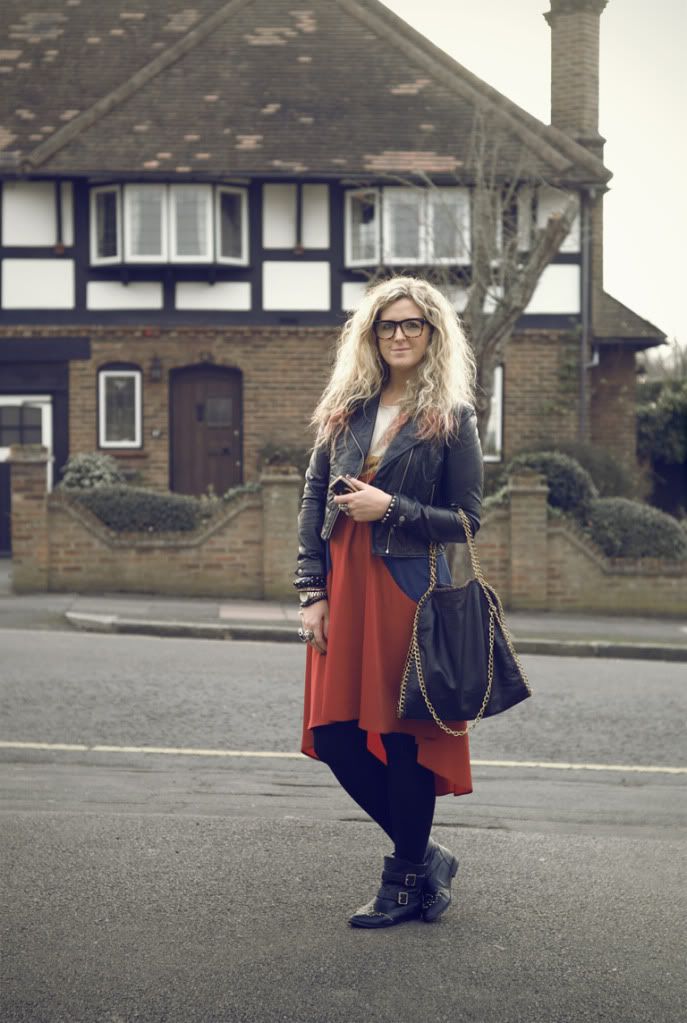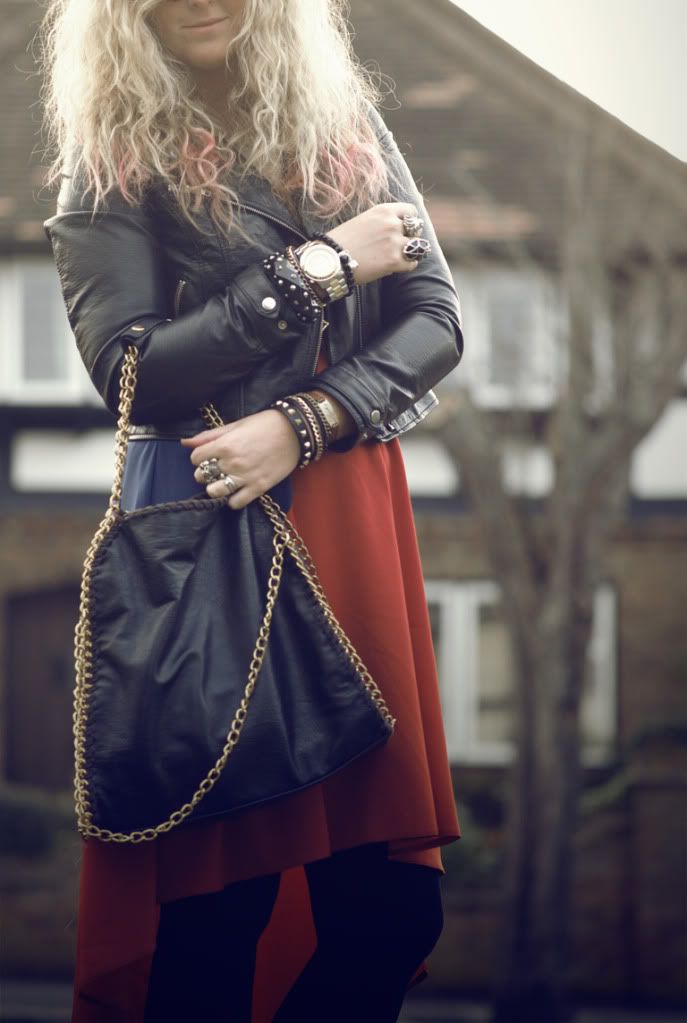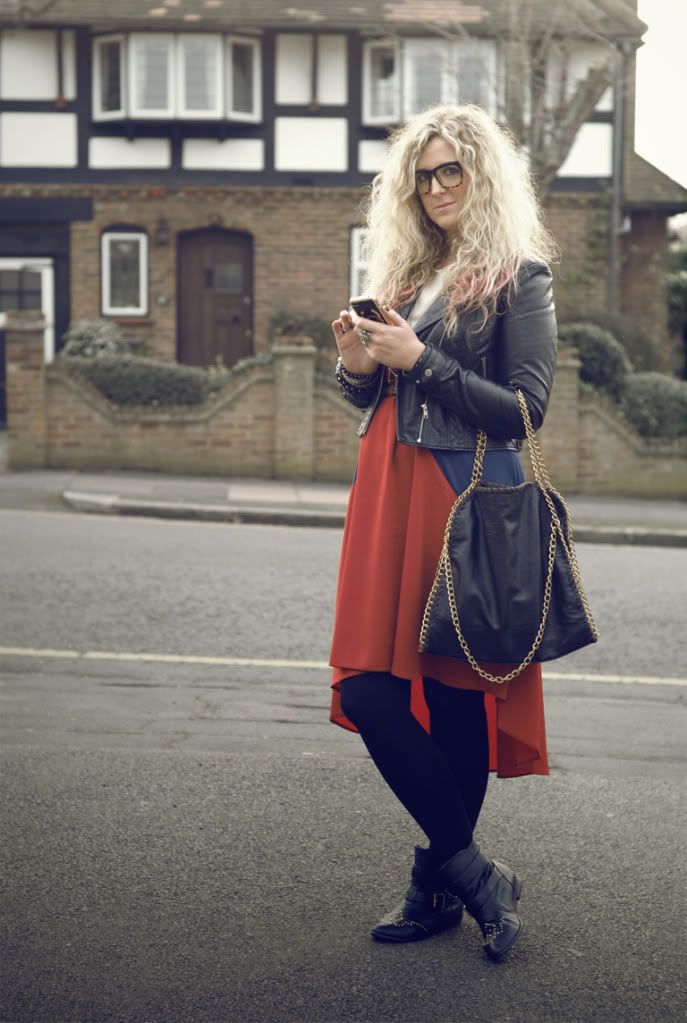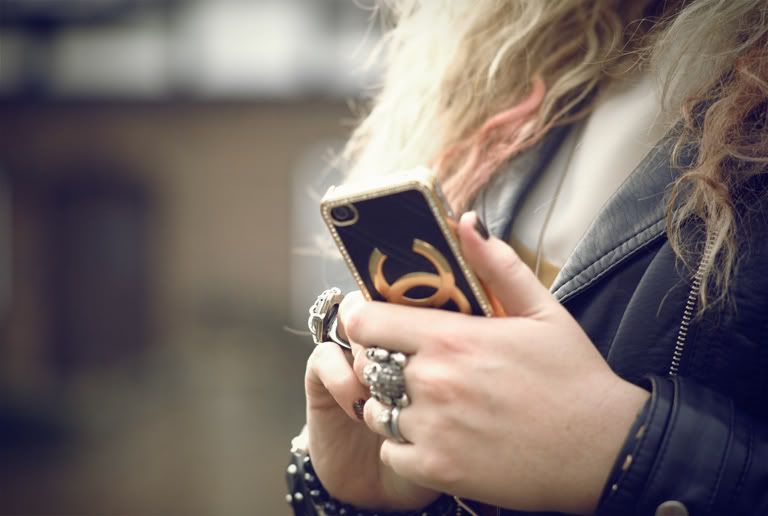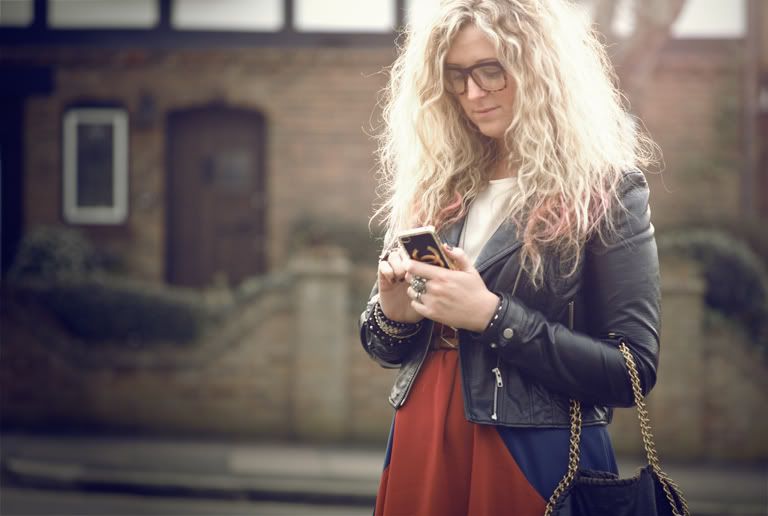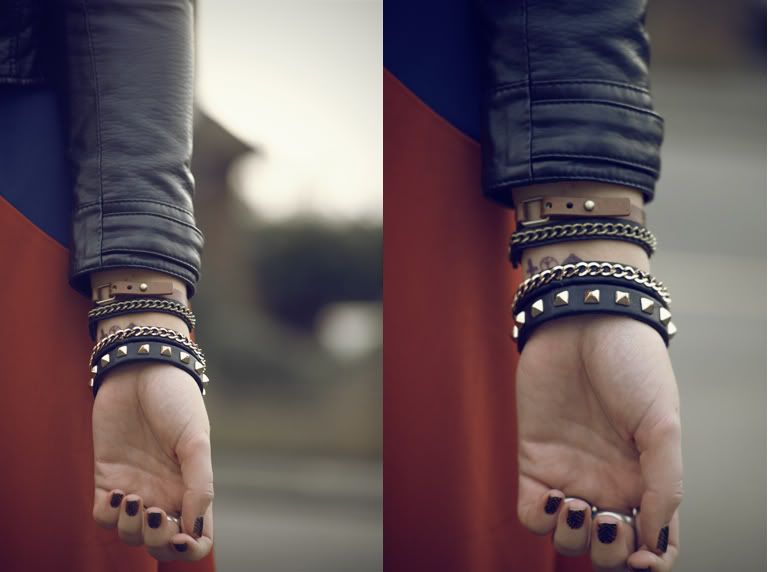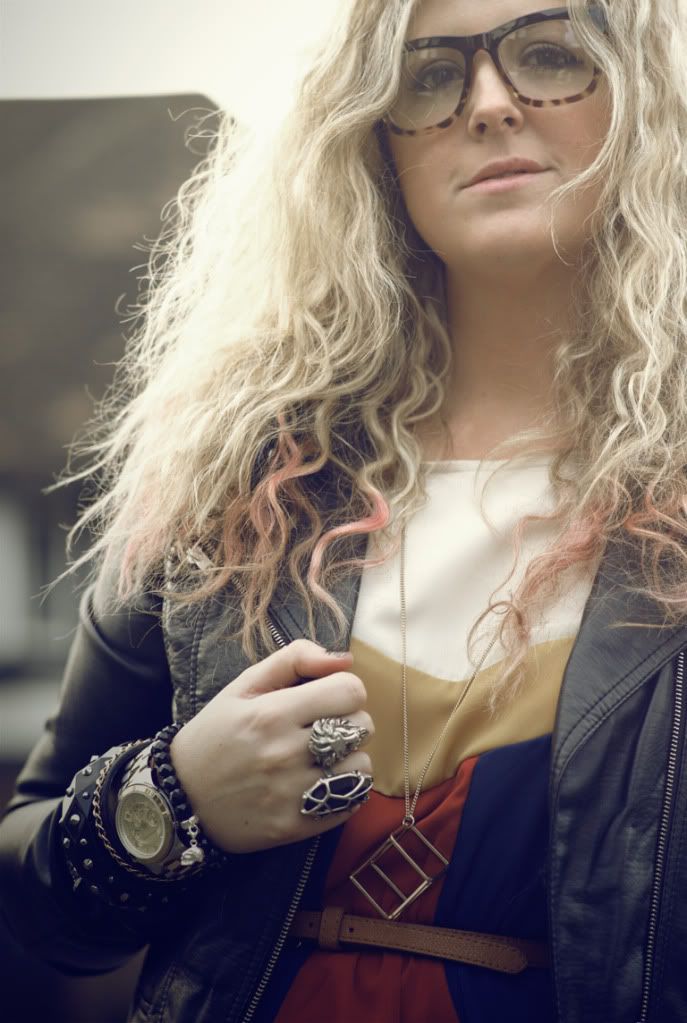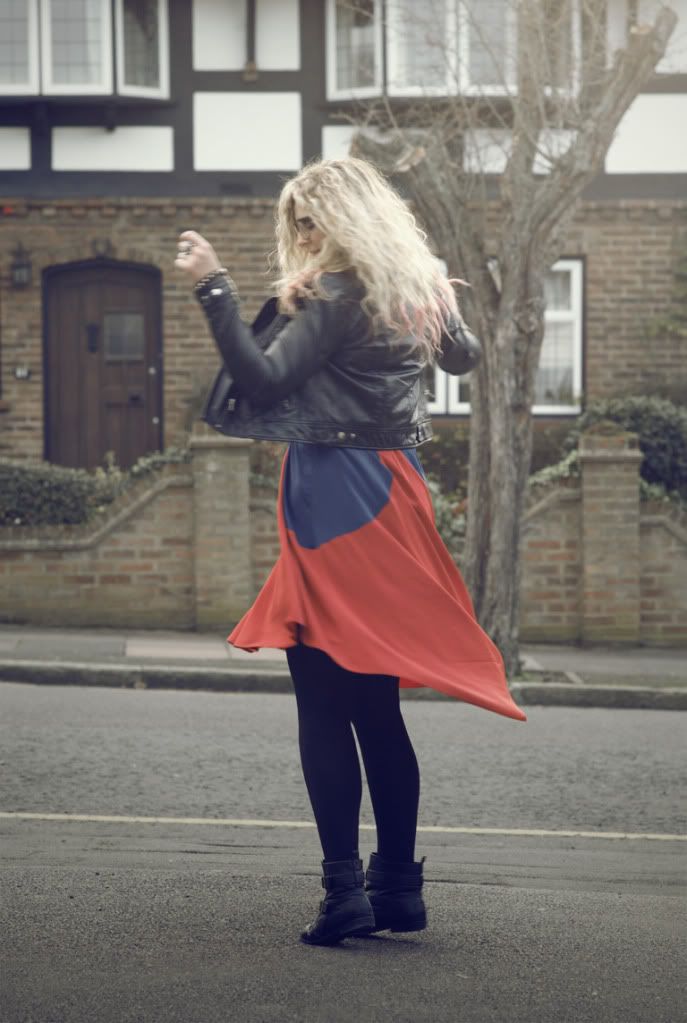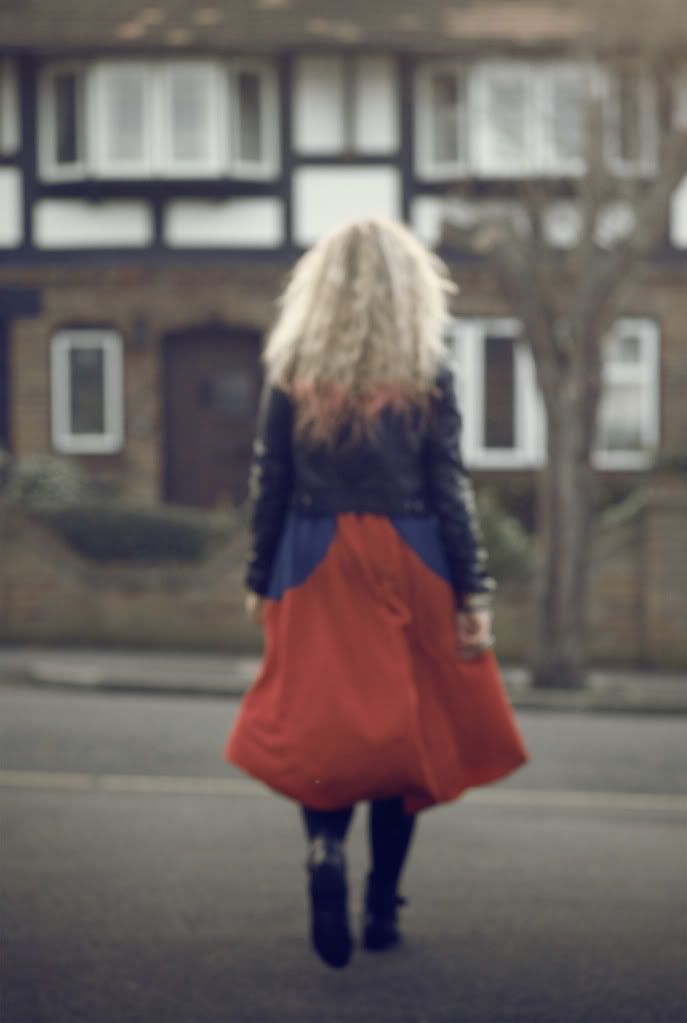 Wearing :
Black Leather Biker - H&M
Low Back Dress - Peacocks
Studded Boots - Liverpool St Johns Market
Chain Bag - Liverpool St Johns Market
Geek Glasses - Primark
Box Necklace - Accessorize
Bracelets - Primark, Accessorize, & Thomas Sabo
Black Ring - H&M
Watch - Micheal Kors
2012 is all about trying out new things for me .... so I have decided to add a video to my outfit posts! I thought it would be cute, so you could see how the outfit moves. What do you think? Is it a good addition?
I use the App 8mm to record my movies it gives them a cute vintage feel!
Also this year I am thinking about getting another tattoo so I am currently drawing them on and wearing them for a bit to see if I like them enough to look at them everyday for the rest of my days! The latest one is called Love, Peace, Faith. You can just about see it in the wrist shots above, if you want a better look check out my Instagram page - you can find links in the column on the left.
Hope you are all having a great week!
Love & Peace
xoxo Clare Astra xoxo