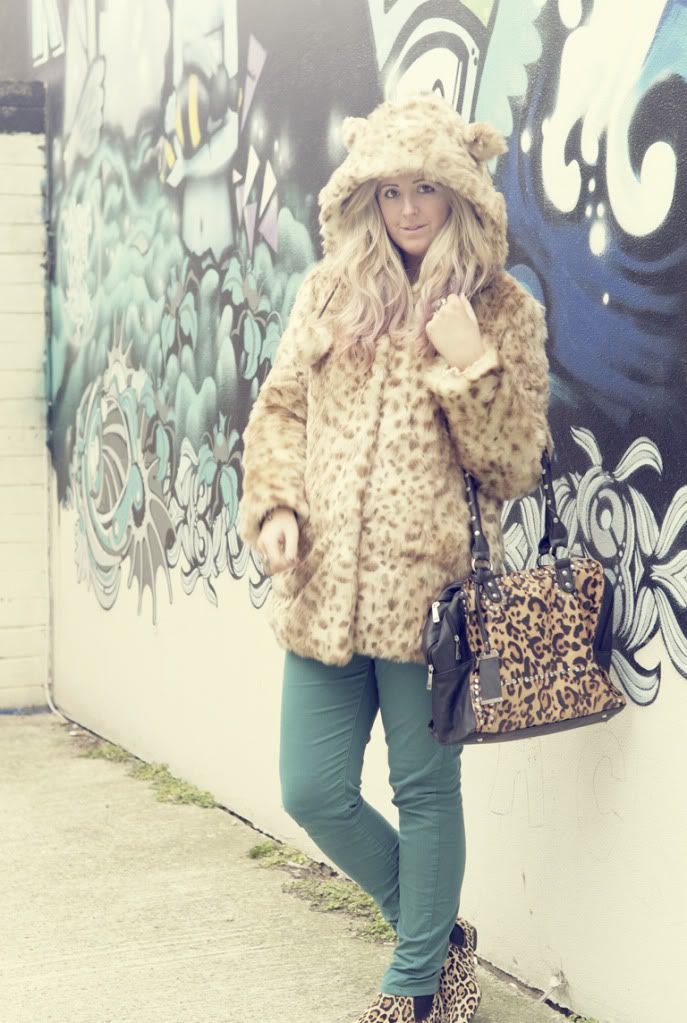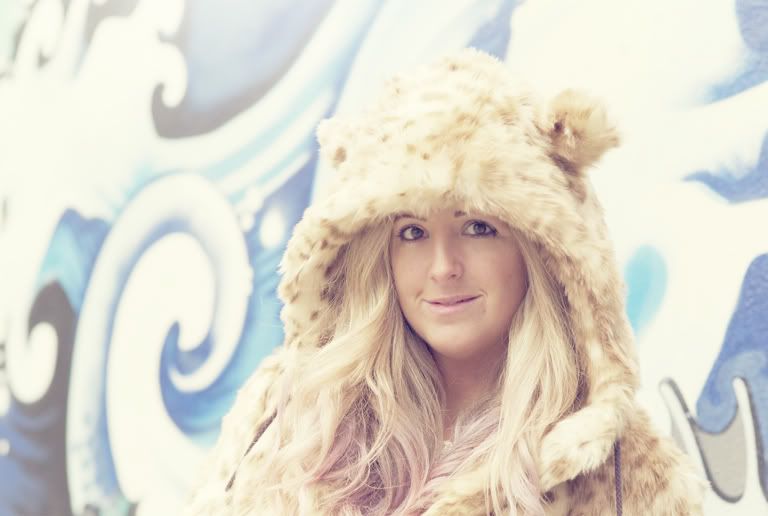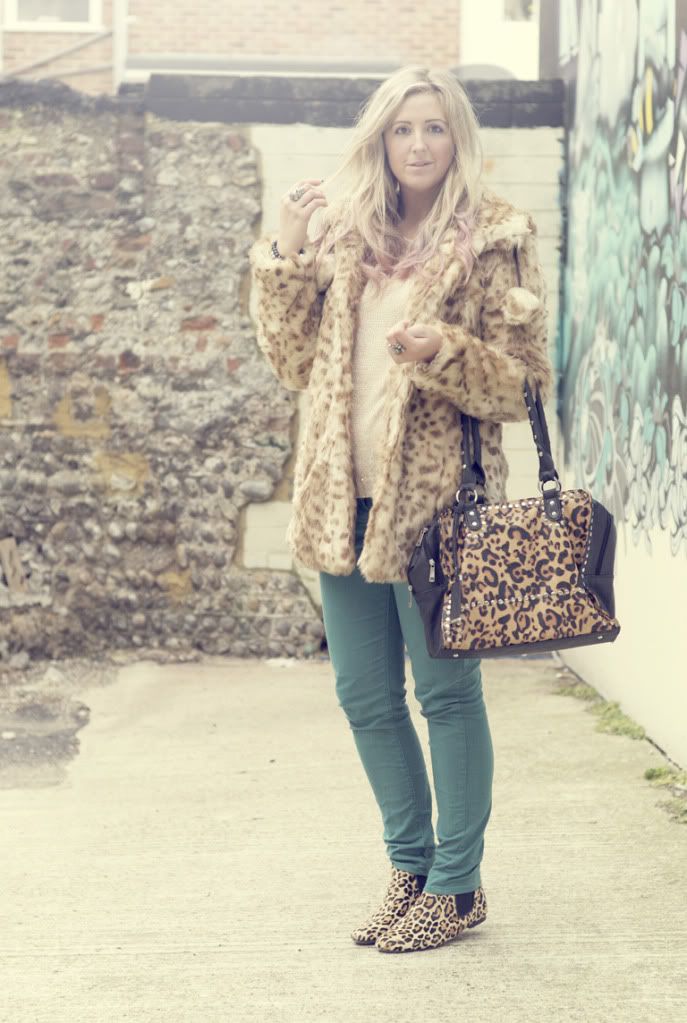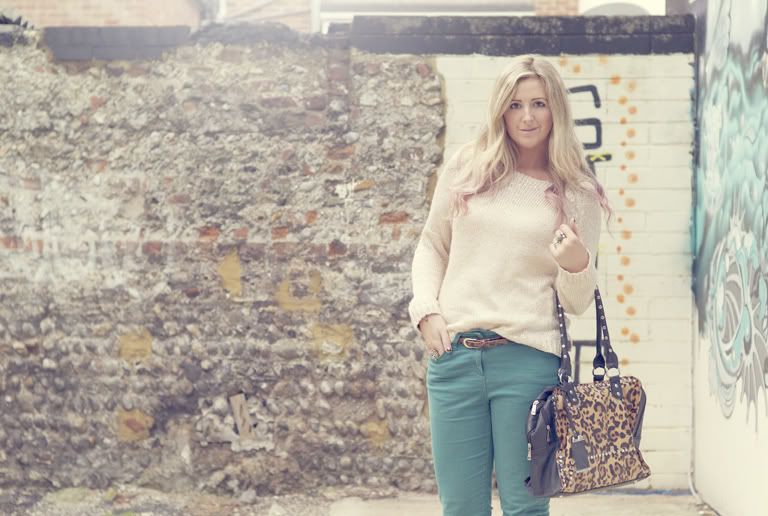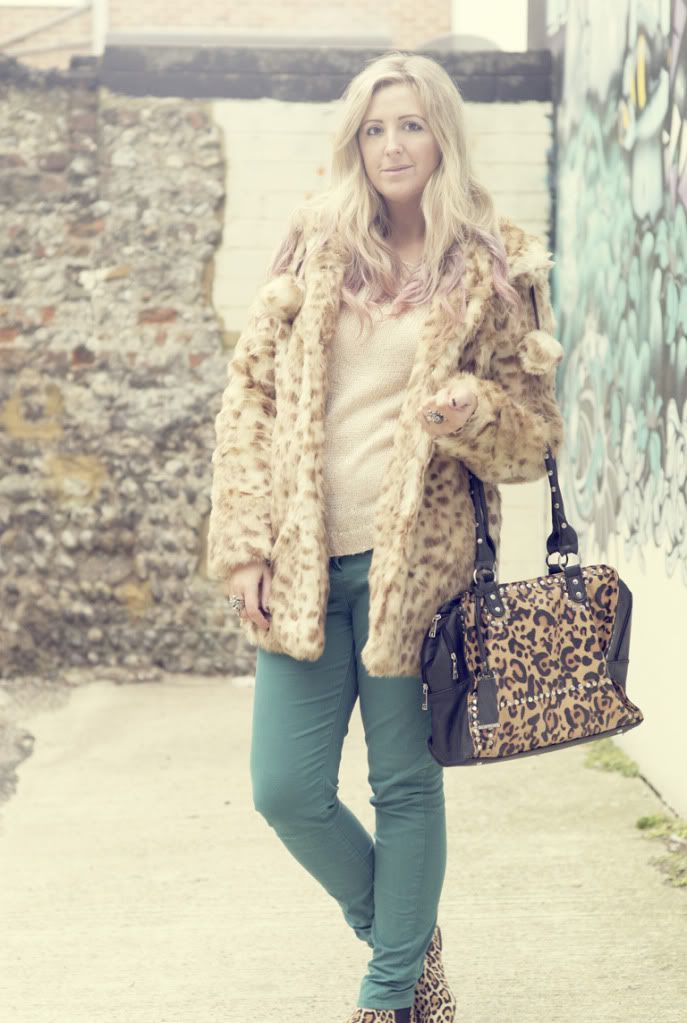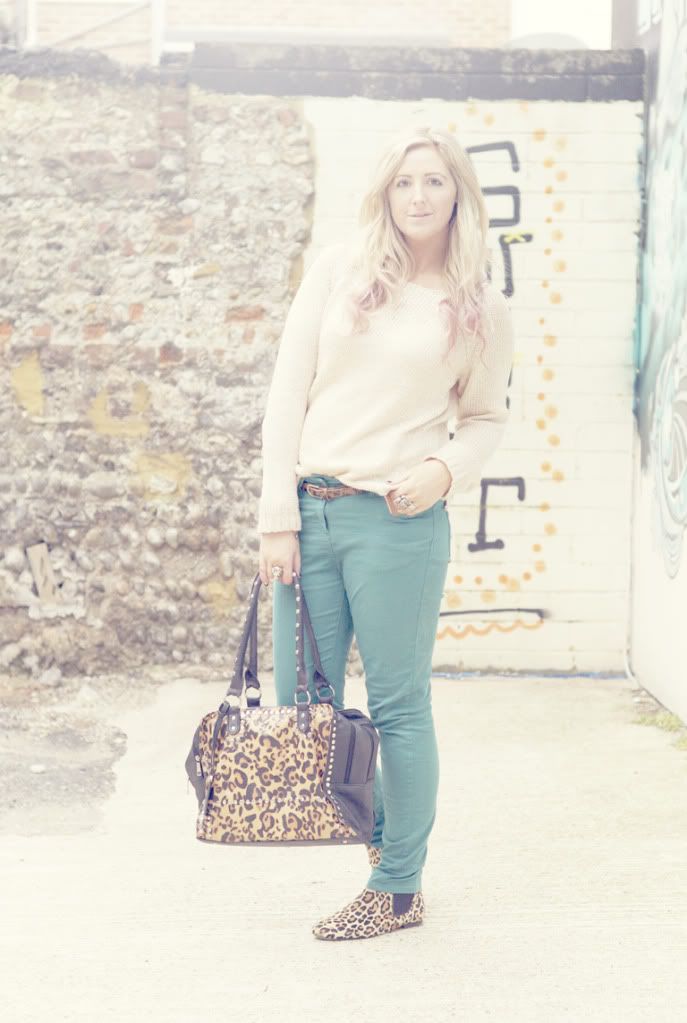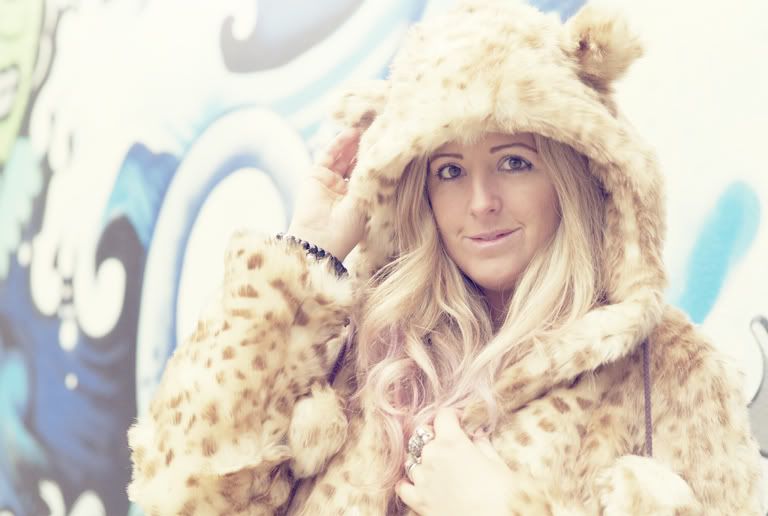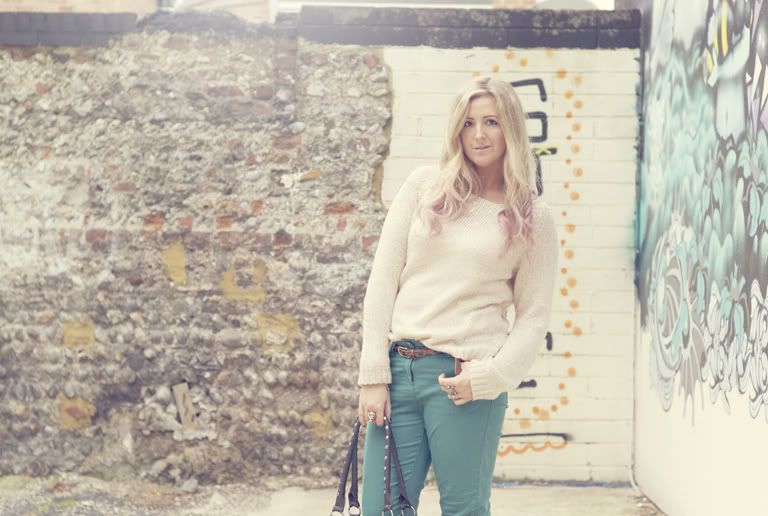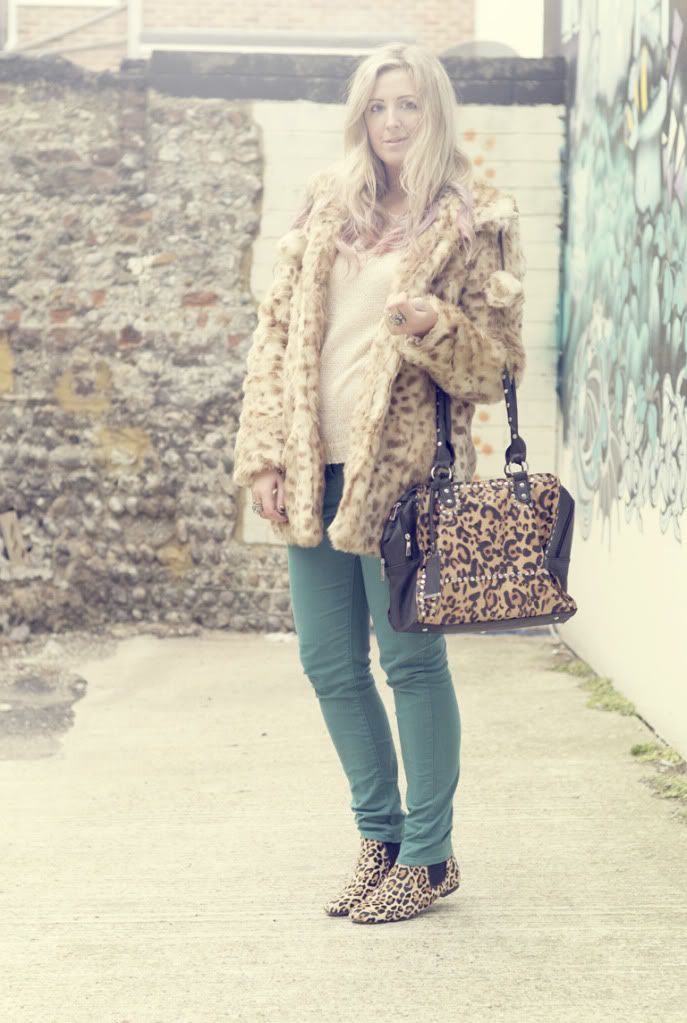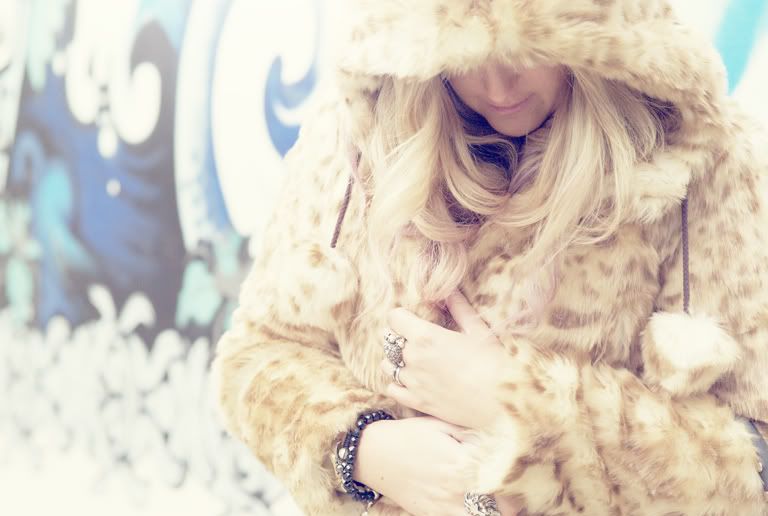 I am wearing:
Bear Fur Coat - Asos
Jumper - New Look
Green Skinny Jeans - Marks & Spencer
Leopard Print Chelsea Boots - TopShop
Leopard Print Bag - Boutique
Leopard Print Belt - Dorothy Perkins
Bracelets - Thomas Sabo & Ebay
We spent the weekend in Brighton celebrating a friends birthday and shooting portfolio pics for our cousin. Whilst the rest of the UK was covered in snow, Brighton was just REALLY cold!
I was sooo glad that I had just bought this bear ears fur coat from the ASOS sale just before we left ... it is sooo toasty warm! I had so many compliments from strangers and even a few requests for hugs!!
Hope you all had a warm weekend!
Don't forget to enter my blog giveaway here