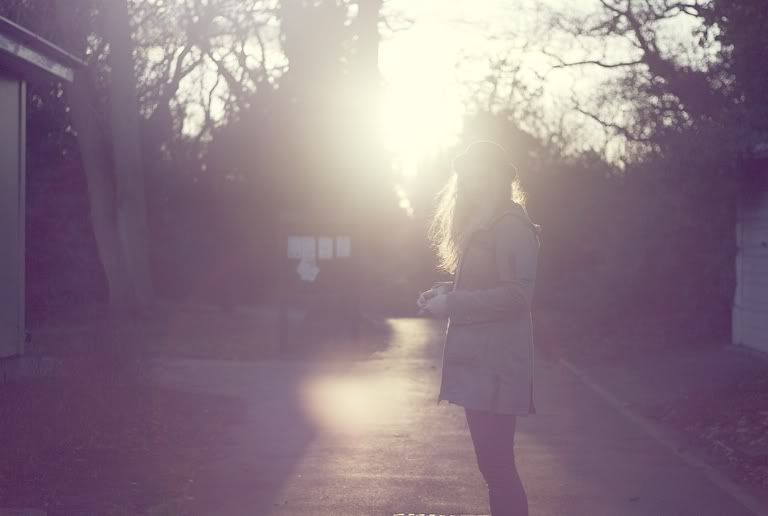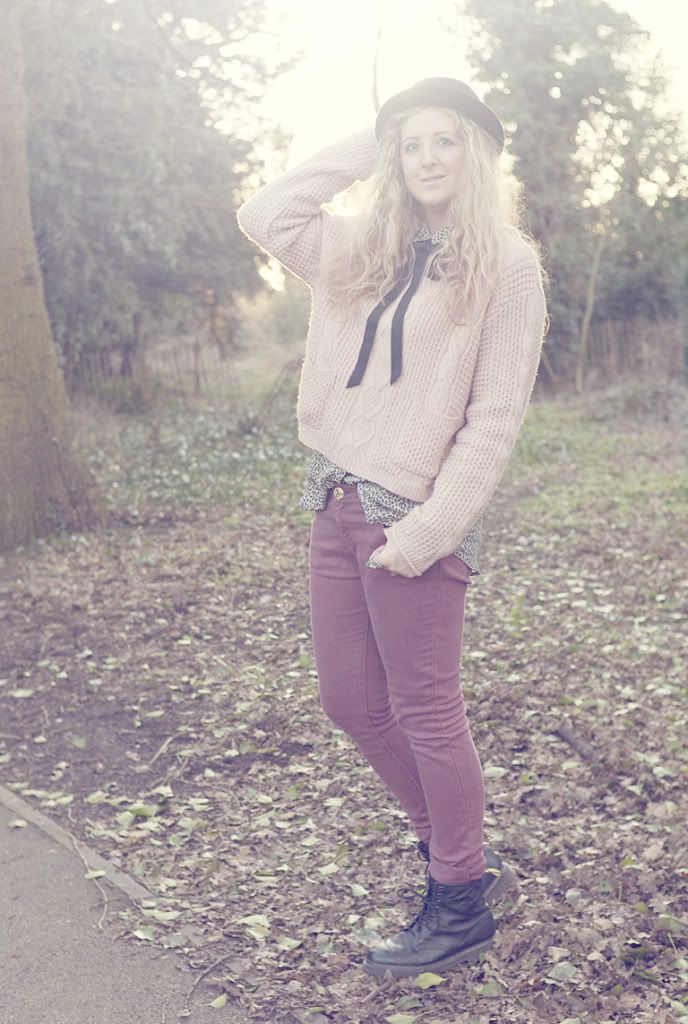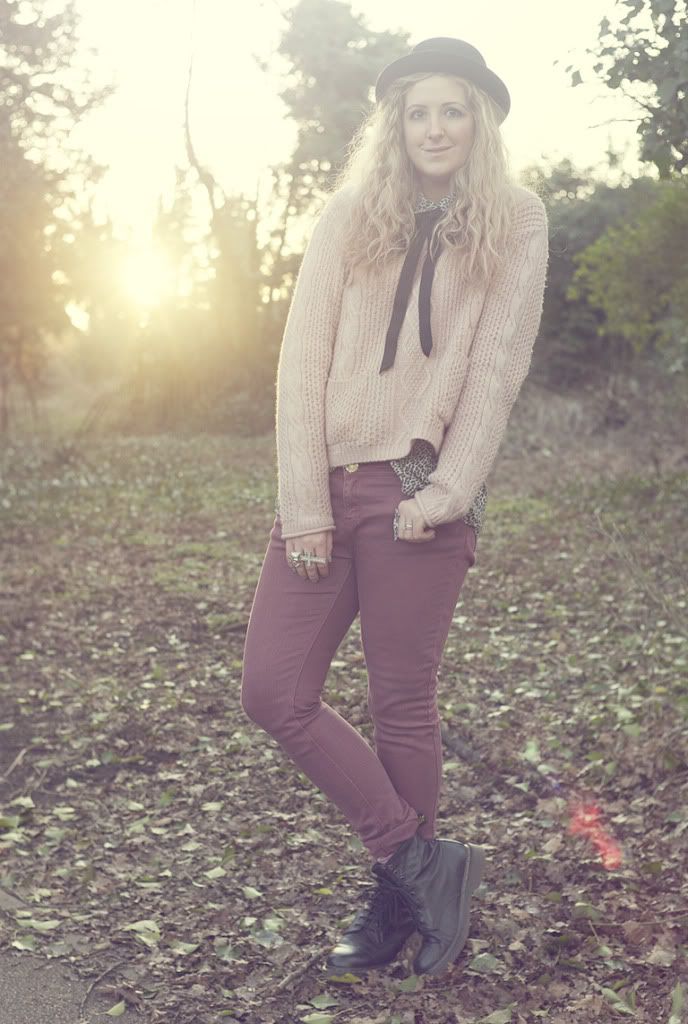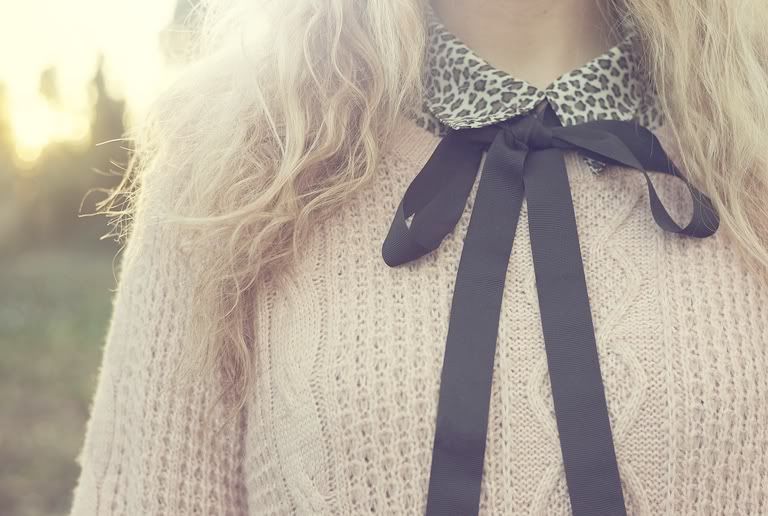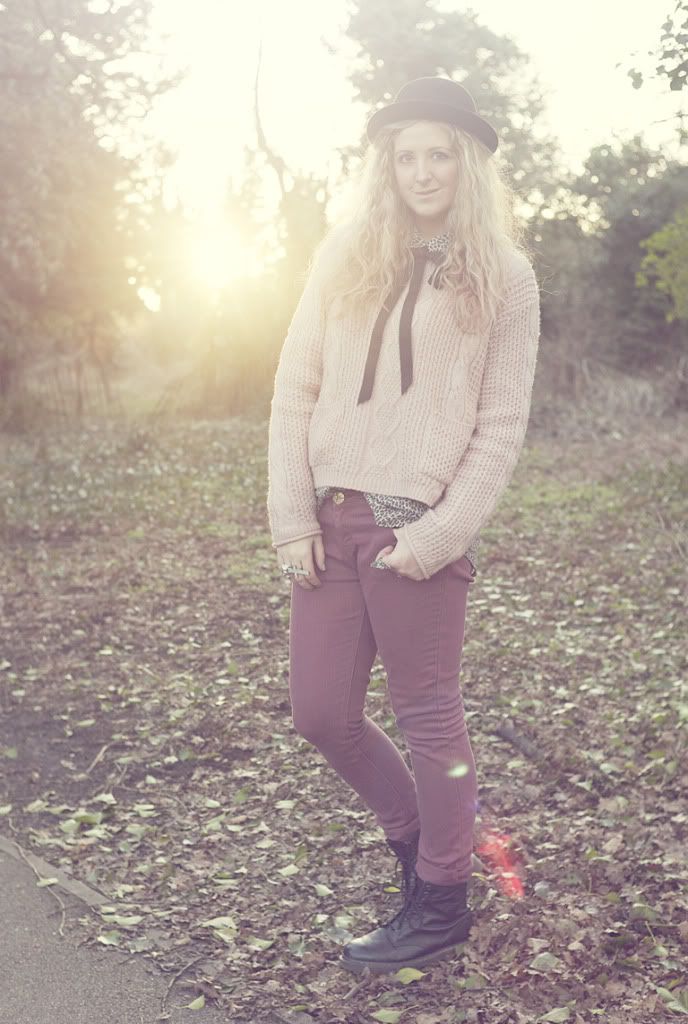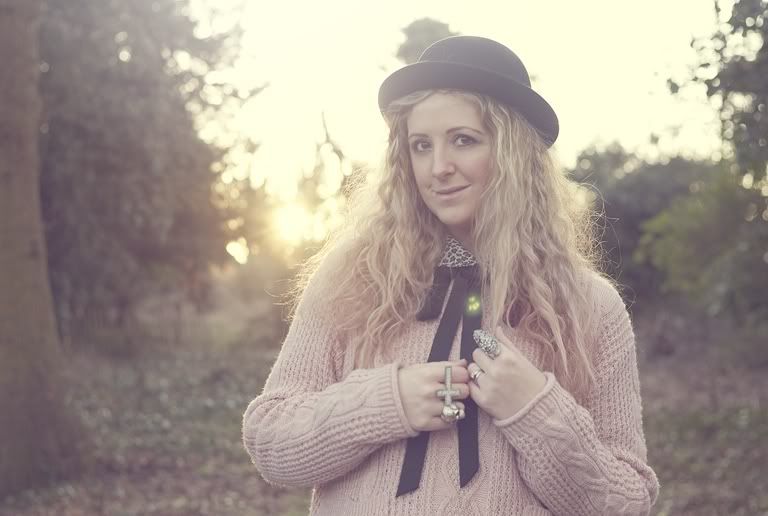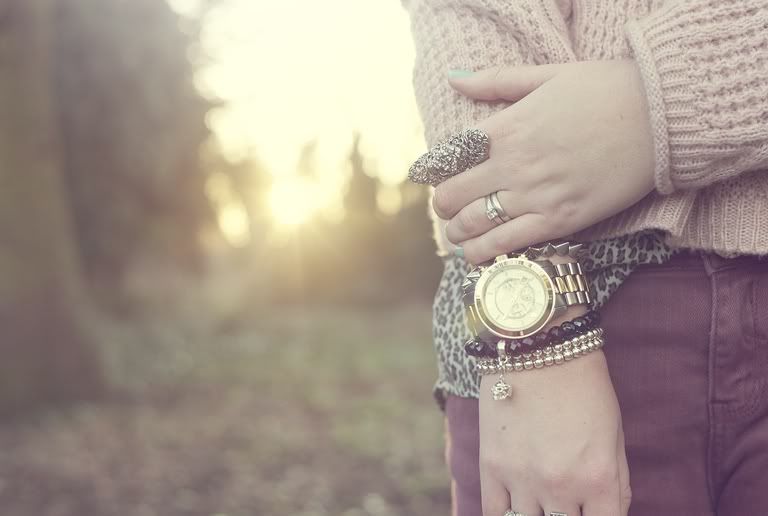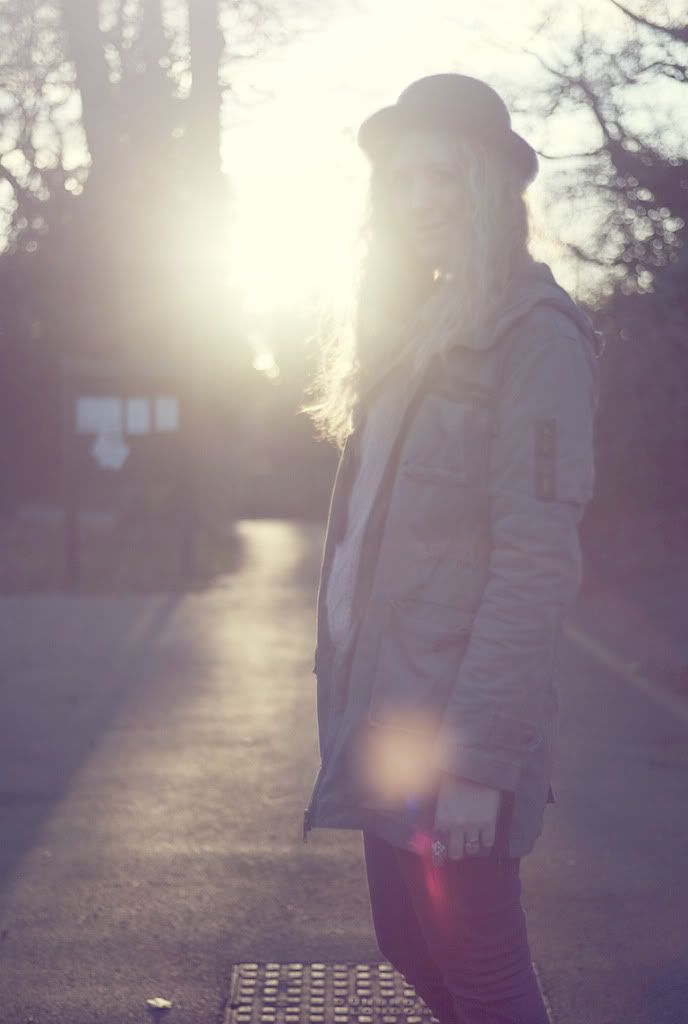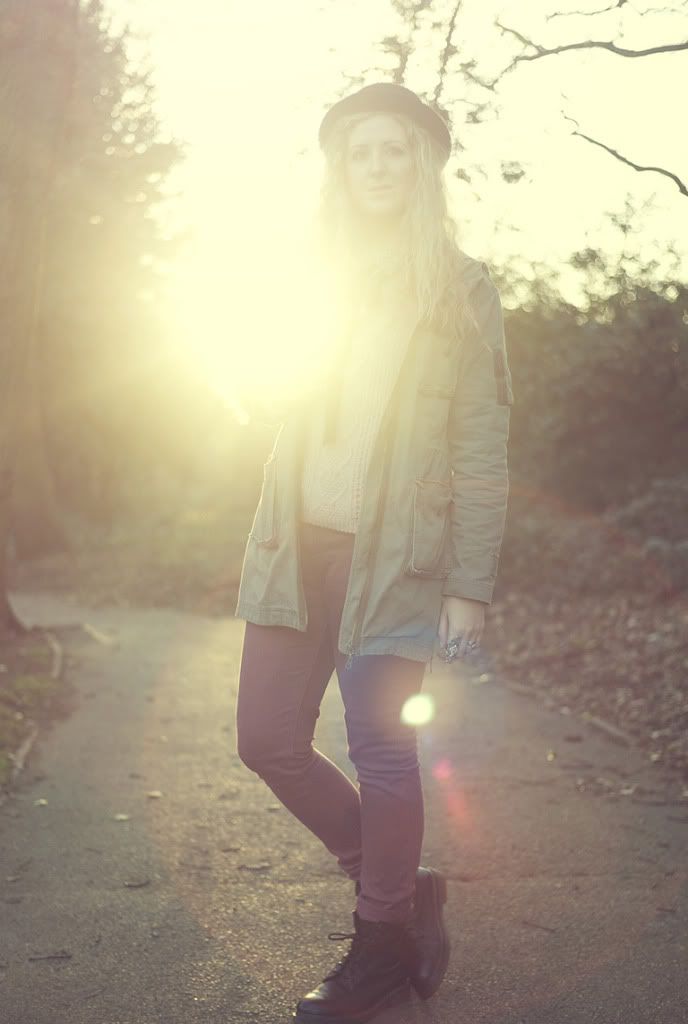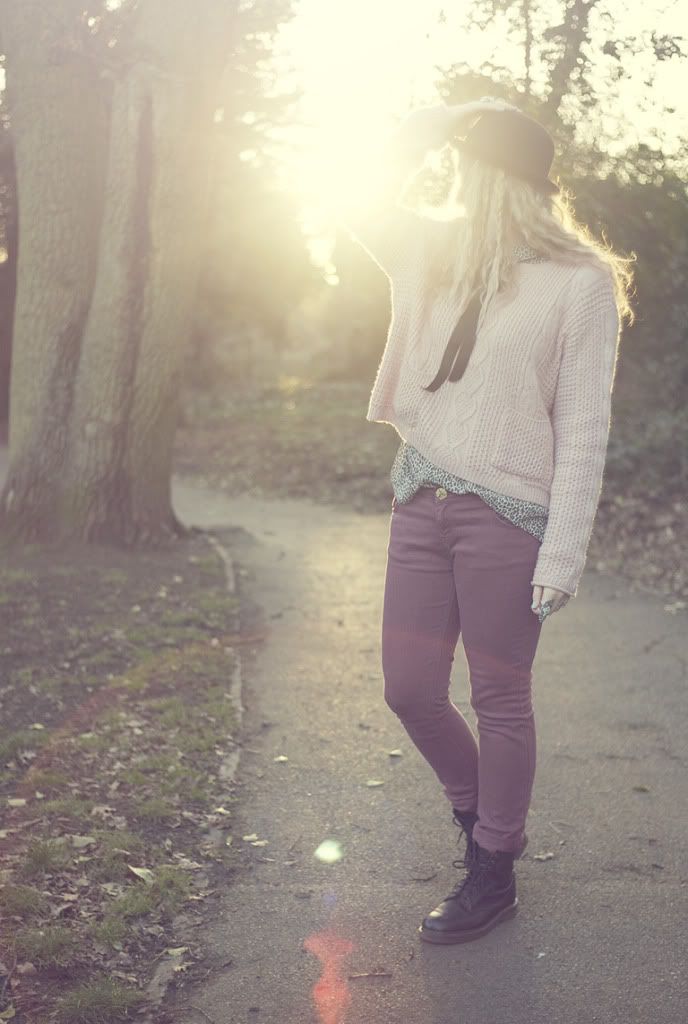 I am wearing :
Army Jacket - Primark
Bowler Hat - Primark
Pink Jumper - Primark
Plum Jeans - Primark
Leopard Print Blouse - Vintage
Boots - Dr Martens
Rings - Primark
Oh my gosh that is a LOT of Primark!!
Ok so I am just gonna say it - I flippin love these pics! Is it ok to love photos of yourself? Its not the subjet of the pics (me) it is the sun flare and the glow, I am sooo lucky to have such a talented man agree take my picture!
So I have had a great day today making new friends with a fellow blogger - some lovely things to come from that meeting!!
Looking forward to the weekend already! My sis is coming to stay and we are going to eat Chinese food with friends! Hoorah!
mwah