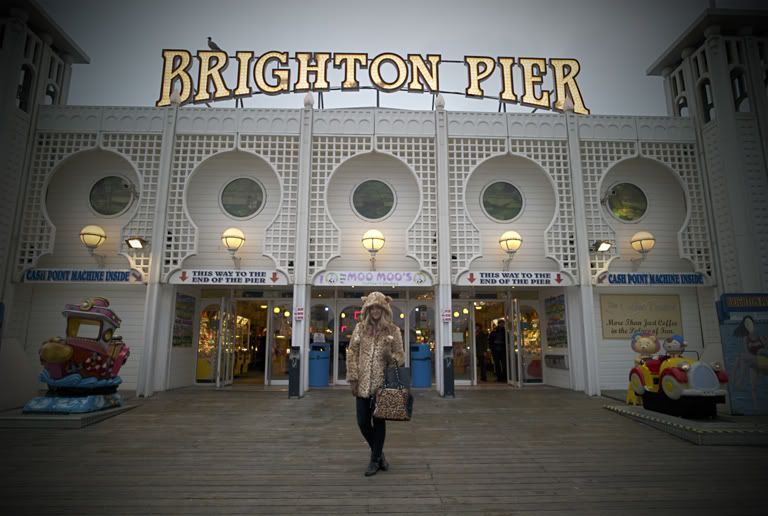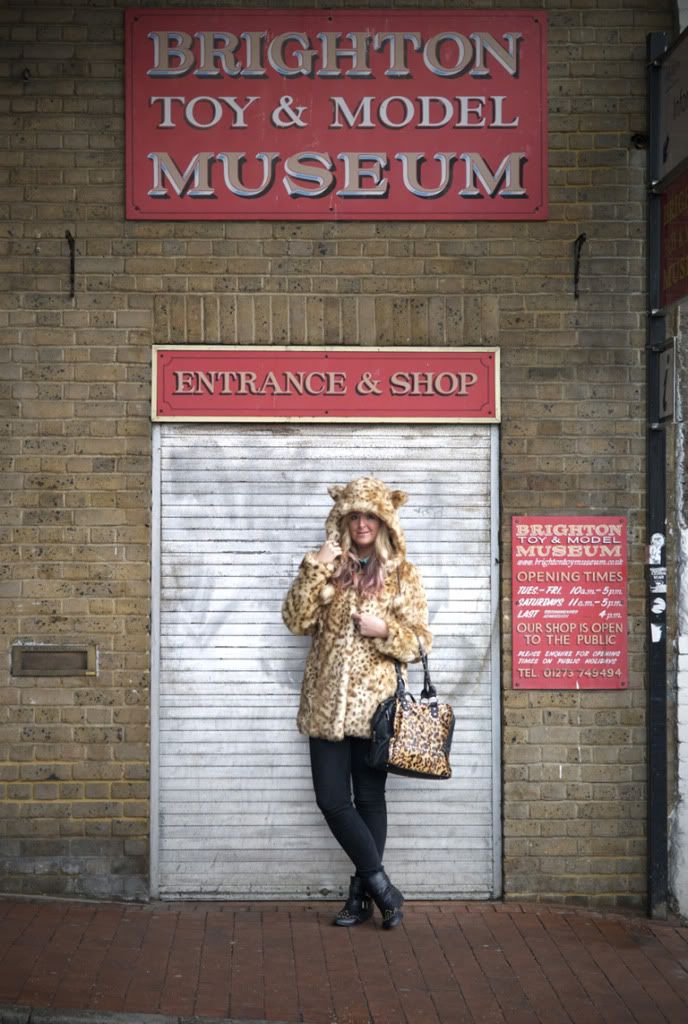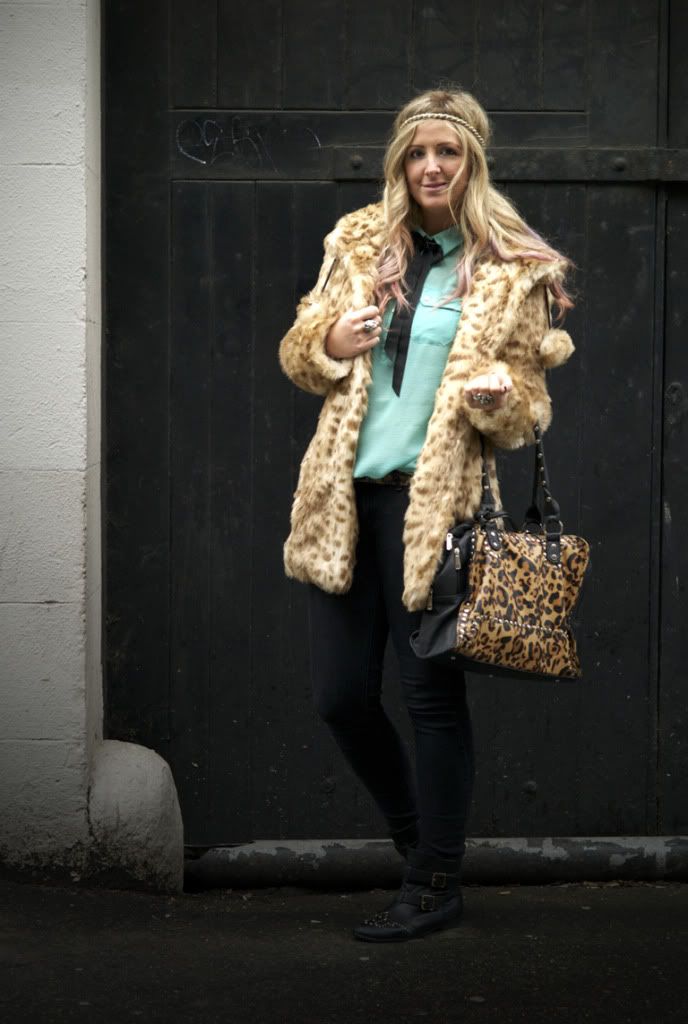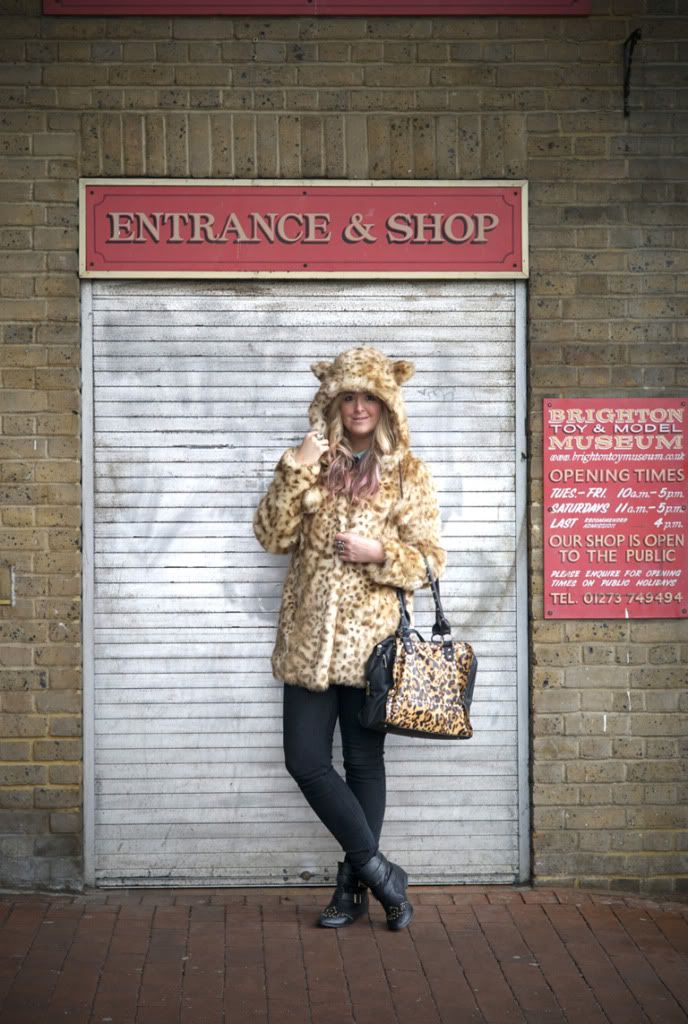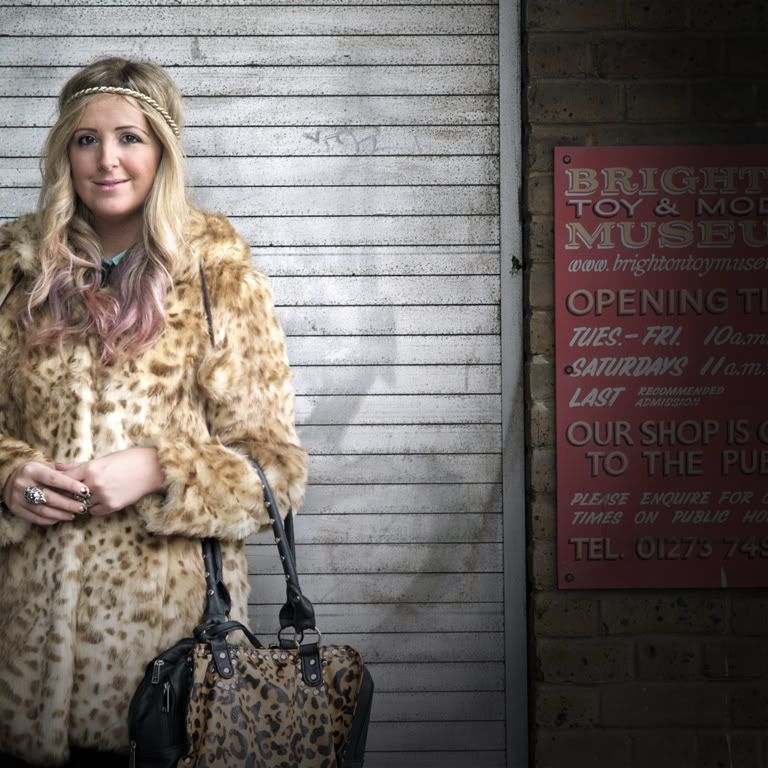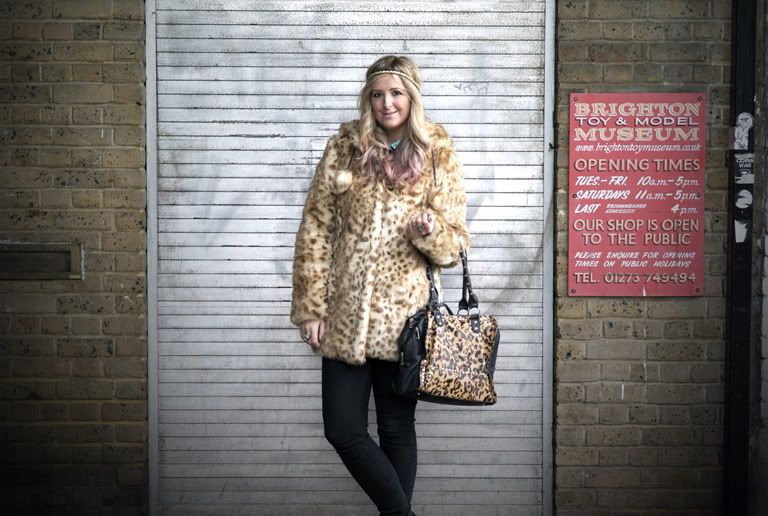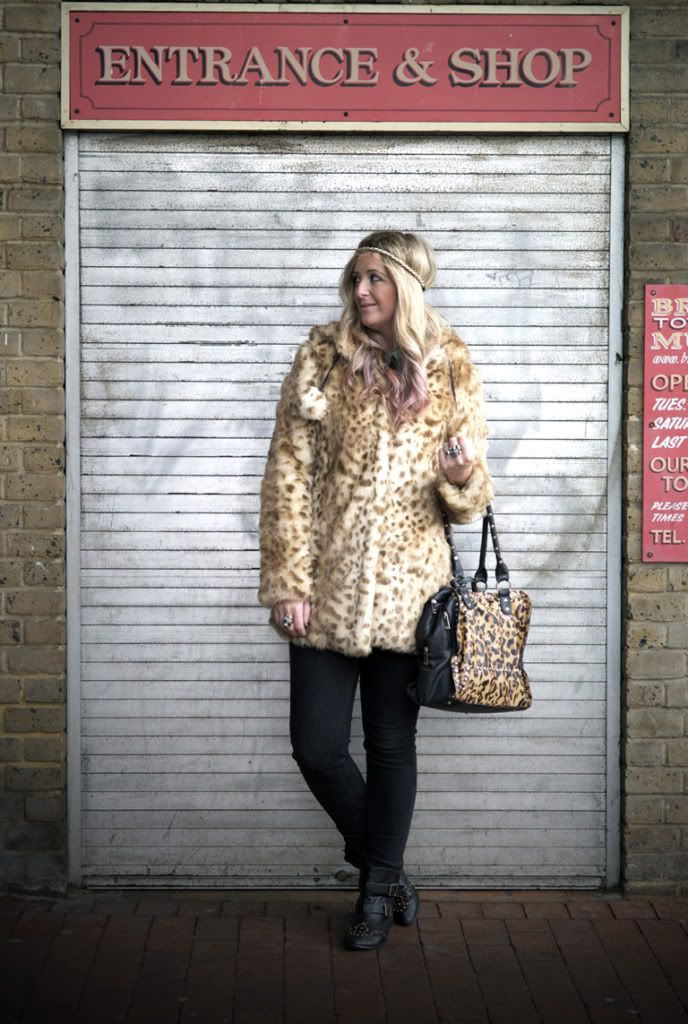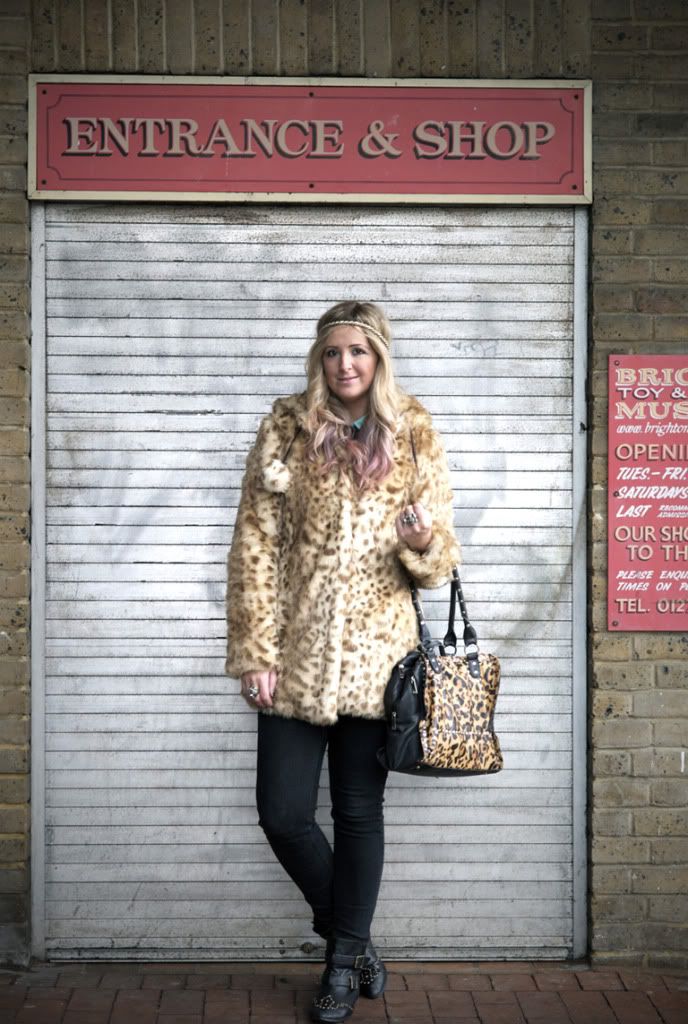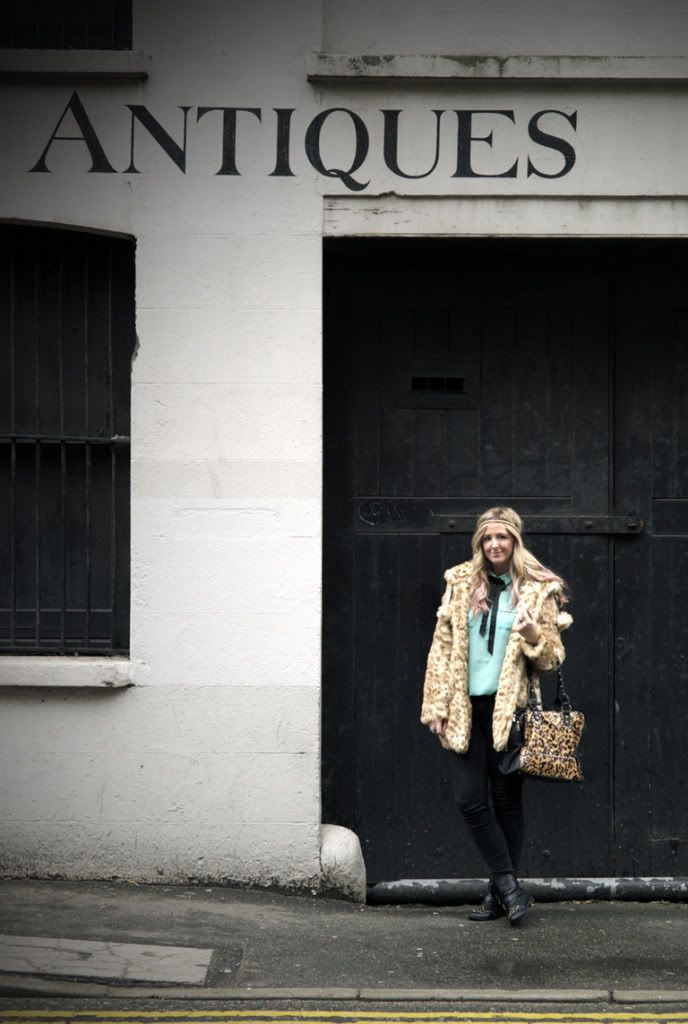 I am wearing :
Bear Hood Fur Coat - Asos
Mint Green Blouse - Primark
BlackSkinny Jeans - Primark
Leopard Print Bag - Bought in a Boutique
Studded Boots - Liverpool St Johns Market
Ribbon Worn as Necktie
This is another set of pics from my weekend in Brighton! I LOVE that place!
I went to the Dune SS press day yesterday, they have some GORGEOUS summer shoes, I will blog about them soon!
Going dry slope skiing tomorrow to learn how to ski! Fingers crossed I dont break any bones!!
Happy Thursday everybody
xoxo